It's right there in our mission.
REV creates vibrant commercial districts.
Why? Because vibrant business districts are hubs of cultural commerce. They create a cool factor that enhances our lives and helps attract and retain talent and business to our region.
REV focuses our work in two main areas within the city of Birmingham.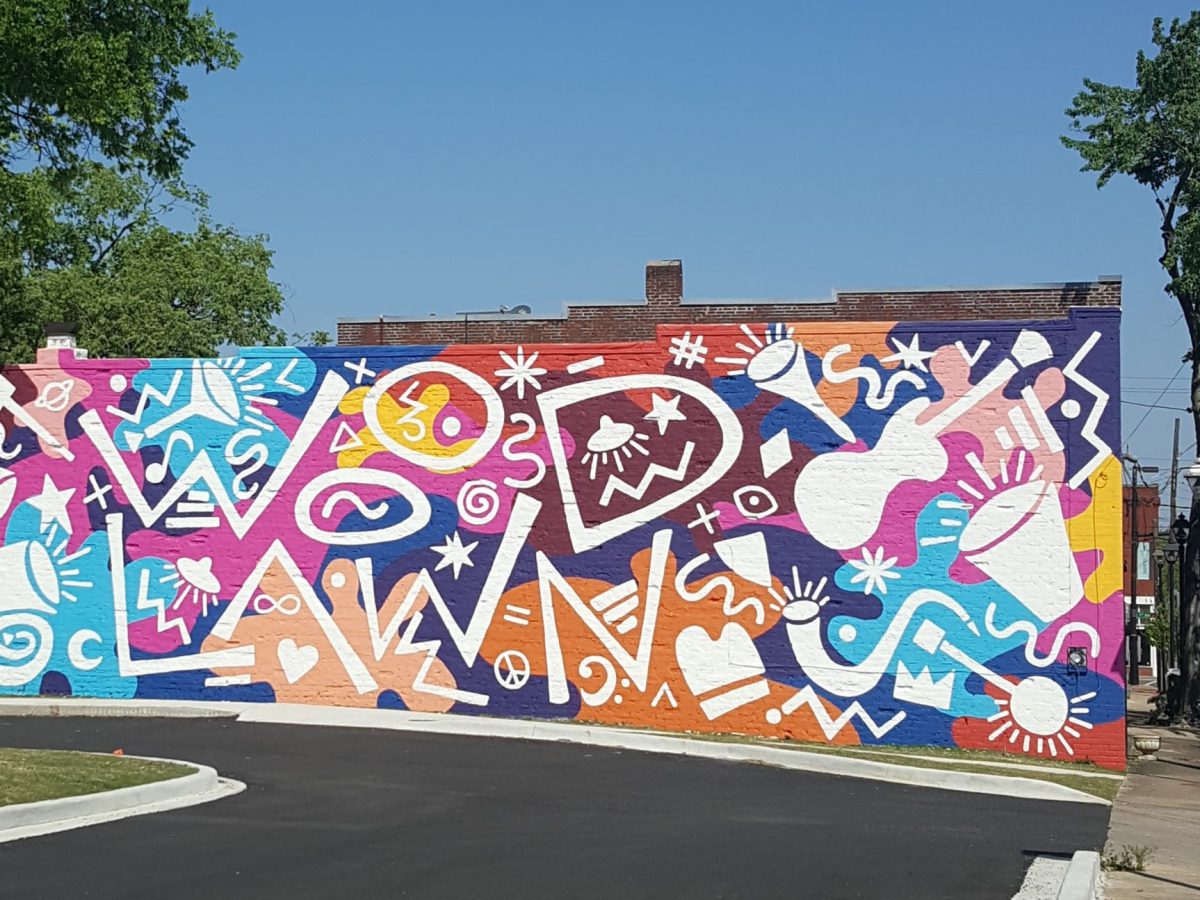 Woodlawn
REV's work in Woodlawn is designed to propel equitable entrepreneurship. By working closely with community facilitators and volunteer groups, REV is empowering and supporting engaged residents on projects like facade improvements in the Woodlawn business district that reduce blight and improve design.
Since 2014, Woodlawn's 55th Place has been the site of Woodlawn Street Market, an event that creates a platform for budding entrepreneurs and that brings new audiences to Woodlawn to experience its renaissance.
Oh — also, REV's office is in Woodlawn; come see us at SocialVenture!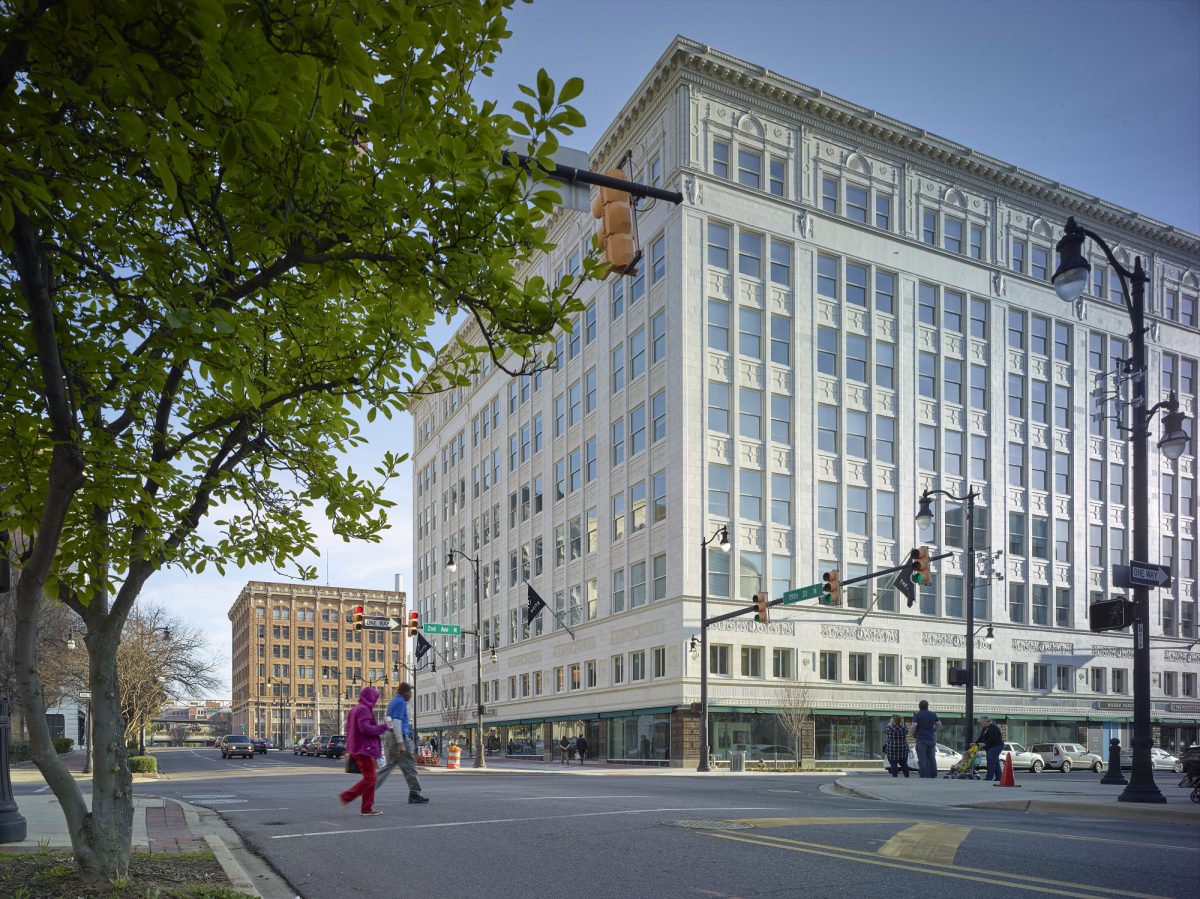 Downtown
With lots of input from downtown Birmingham stakeholders, REV is driving vibrancy in Downtown with a refreshed CAP Clean & Safe program, enhanced design of public spaces, the filling of vacant spaces and coordination of downtown branding.
REV manages the CAP program, whose Safety Ambassadors are downtown for you to keep things clean and safe. They help improve your City Center experience, from picking up litter from your sidewalks to helping you find parking or the perfect place to eat.
REV consults with developers who are adaptively reusing downtown's buildings, as well as many small business owners who ultimately fill vacant spaces (both in the City Center and in neighborhood business districts). Our team provides context for specific districts and connects people with the resources and incentives they need to realize their dreams.
News
Filed Under: Developer, Downtown Birmingham, Front Page, Get Involved

The second community workshop held at Boutwell Auditorium on July 26th was another opportunity for the public to weigh in on the future of Linn Park. The project consultant team shared insight about the people engaged so far, the place-based assessment of Linn Park, and the preliminary park concept solutions. Keep reading to see the results and how you can play a part in this re-vision!

Filed Under: Business-Proving, Front Page, Small Business, Uncategorized, Woodlawn, Woodlawn Street Market

It's our favorite time of the month again – Woodlawn Street Market time! Woohoo! This month's market will be held on August 13, 2022, from 5-9 p.m. and it's a night market – because we all know how bad that Alabama heat can get! Keep reading to check out the vendors that will be featured at this month's market.

Filed Under: Downtown Birmingham, Events, Front Page, Yaysayers

Well, Birmingham – The World Games 2022 have officially come to an end. All of the hard work our city and community put in to prepare for this event was finally put into motion and we must admit, we are very impressed! Now, before we officially close this chapter, it's only fair to wrap up this special event with a highlight reel of some of our favorite moments from The World Games 2022!
How do we do place-based revitalization?
At the forefront of all of our place-based work is this core value: community leads, design feeds. That means we appreciate that each district is unique, with entirely different personalities, needs and definitions of impact. We examine every little piece of a community and work with stakeholders from business owners to neighborhood associations to government (and many more) to agree on a vision and design strategies that fuel it.
Based on the National Main Street Center's best practices, REV's place-based approach to revitalization in Birmingham can be applied differently based on what communities need. Here's our recipe for creating for downtowns with a cool factor.
WHY WE WORK IN THESE DISTRICTS
REV's approach works best in districts that have what we call the three P's: Place, Partners & Payers. Geographies where REV works must have:
A historic commercial fabric with a spark to build around;
Willing community partners who are ready to roll up their sleeves;
Resources to sustain the work – whether government partners, foundation grant funding or property owners banding together to form a business improvement district (BID).
Would you like your community to work with REV?
Send us a message and we'll talk strategies.