It's right there in our mission.
REV creates vibrant commercial districts.
Why? Because vibrant business districts are hubs of cultural commerce. They create a cool factor that enhances our lives and helps attract and retain talent and business to our region.
REV focuses our work in two main areas within the city of Birmingham.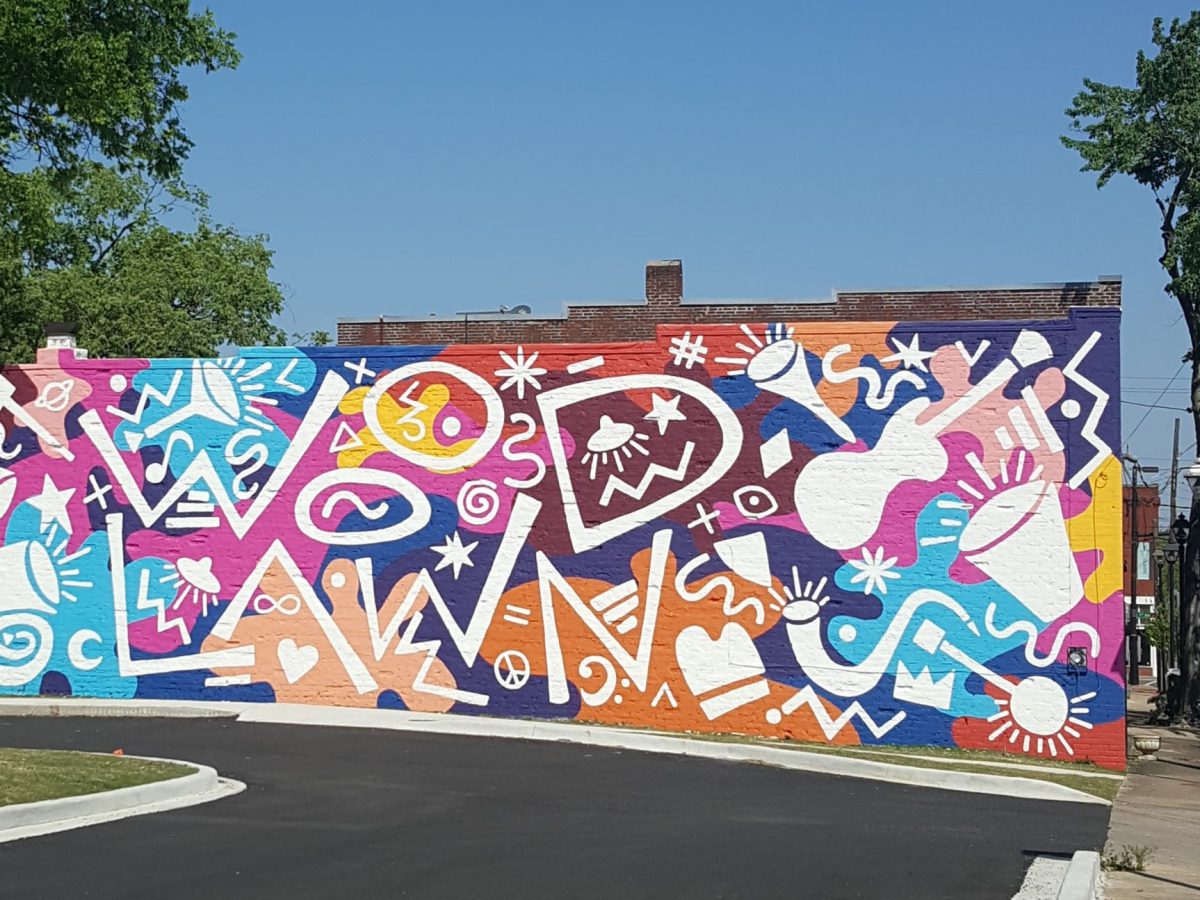 Woodlawn
REV's work in Woodlawn is designed to propel equitable entrepreneurship. By working closely with community facilitators and volunteer groups, REV is empowering and supporting engaged residents on projects like facade improvements in the Woodlawn business district that reduce blight and improve design.
Since 2014, Woodlawn's 55th Place has been the site of Woodlawn Street Market, an event that creates a platform for budding entrepreneurs and that brings new audiences to Woodlawn to experience its renaissance.
Oh — also, REV's office is in Woodlawn; come see us at SocialVenture!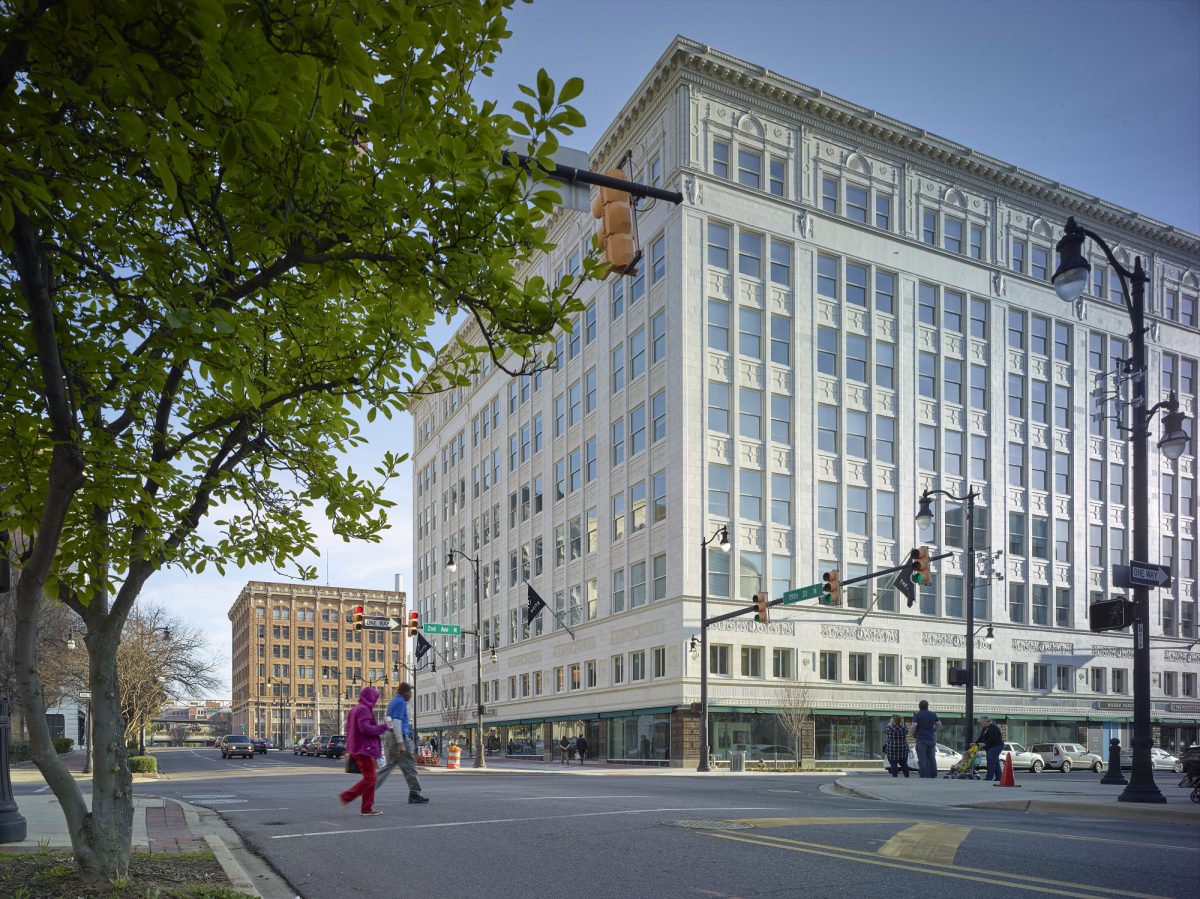 Downtown
With lots of input from downtown Birmingham stakeholders, REV is driving vibrancy in Downtown with a refreshed CAP Clean & Safe program, enhanced design of public spaces, the filling of vacant spaces and coordination of downtown branding.
REV manages the CAP program, whose Safety Ambassadors are downtown for you to keep things clean and safe. They help improve your City Center experience, from picking up litter from your sidewalks to helping you find parking or the perfect place to eat.
REV consults with developers who are adaptively reusing downtown's buildings, as well as many small business owners who ultimately fill vacant spaces (both in the City Center and in neighborhood business districts). Our team provides context for specific districts and connects people with the resources and incentives they need to realize their dreams.
News
Filed Under: Filling Vacant Spaces, Front Page, Get Involved, Small Business

In less than a year after arriving in the United States, the Vyshyvanyuk family, who recently fled from Ukraine, is now launching NiEl' Bridal Atelier, a custom wedding dress and alterations business in Forest Park. Olena and Mykola Vyshyvanyuk, along with their three children – Viktoriia Vyshyvanyuk, Eva Vyshyvanyuk, and Loanna Vyshyvanyuk – made the courageous decision to leave Ukraine on November 7, 2022. This family's inspiring story serves as a testament to the boundless opportunities that small businesses can achieve in Birmingham.

Filed Under: Business-Proving, Downtown Birmingham, Filling Vacant Spaces, Front Page, Small Business

Are you a startup looking for a foot in the door? Did you know we have an accelerator program that helps founders begin their entrepreneurial journey right here in the Switch district? TechStars is a dynamic three-month program that empowers entrepreneurs in their quest to discover product-market fit, gain traction, and access both capital and global mentorship. Operating in more than 30 cities worldwide, Techstars added Birmingham as a host for their energy-focused cohort.
How do we do place-based revitalization?
At the forefront of all of our place-based work is this core value: community leads, design feeds. That means we appreciate that each district is unique, with entirely different personalities, needs and definitions of impact. We examine every little piece of a community and work with stakeholders from business owners to neighborhood associations to government (and many more) to agree on a vision and design strategies that fuel it.
Based on the National Main Street Center's best practices, REV's place-based approach to revitalization in Birmingham can be applied differently based on what communities need. Here's our recipe for creating for downtowns with a cool factor.
WHY WE WORK IN THESE DISTRICTS
REV's approach works best in districts that have what we call the three P's: Place, Partners & Payers. Geographies where REV works must have:
A historic commercial fabric with a spark to build around;
Willing community partners who are ready to roll up their sleeves;
Resources to sustain the work – whether government partners, foundation grant funding or property owners banding together to form a business improvement district (BID).
Would you like your community to work with REV?
Send us a message and we'll talk strategies.