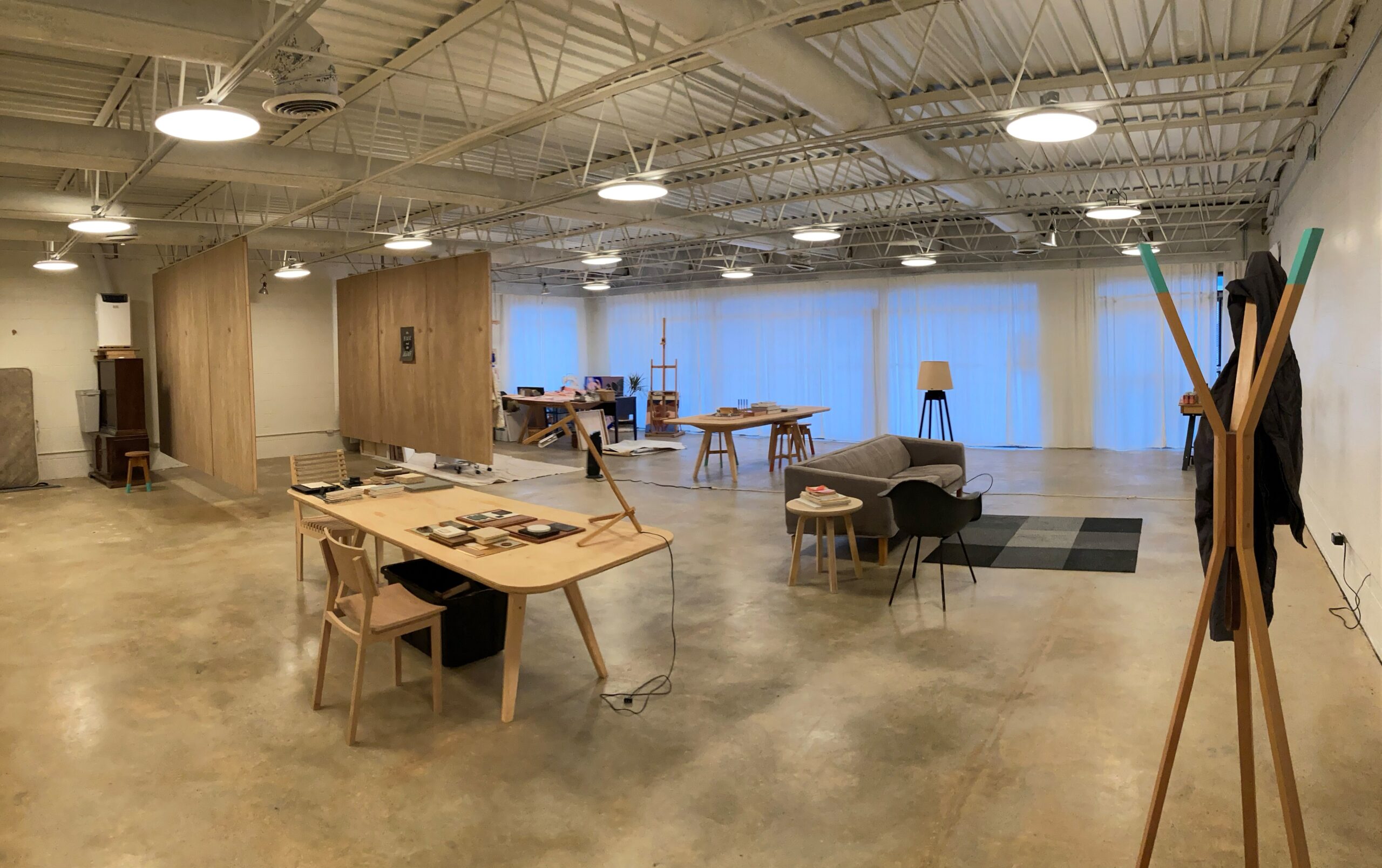 There's no end to the artistic talent in Woodlawn. Now, there's Commonplace, a new space aiming to offer creatives a place to both make and showcase their work. We recently asked Commonplace owner Jared Fulton a few questions about the new facility:
Can you describe your new space?
Commonplace is a collective of creatives working in a 3,000 square foot building in Birmingham, Alabama in the Woodlawn Neighborhood. We showcase creators, host community-related events and exhibitions, and provide an opportunity to join a community of like-minded people by offering affordable studio spaces. Commonplace is a communal facility holding up to 10 workspaces for artists, crafters, designers and other creative professionals. Commonplace encourages innovation, collaboration, and experimentation in every medium.
Why did you choose Woodlawn for your shared art space? What attracted you to the neighborhood?
In 2008 I started an architecture firm located in Woodrow Hall, the old masonic temple, now an event venue in Woodlawn.  The potential, the infrastructure, the people, the history of Woodlawn all excited me about the possibility of Woodlawn as a thriving community.  I cherish the establishments that bring both sides of Birmingham together and "blend the lines".  Woodlawn has been very successful in doing this.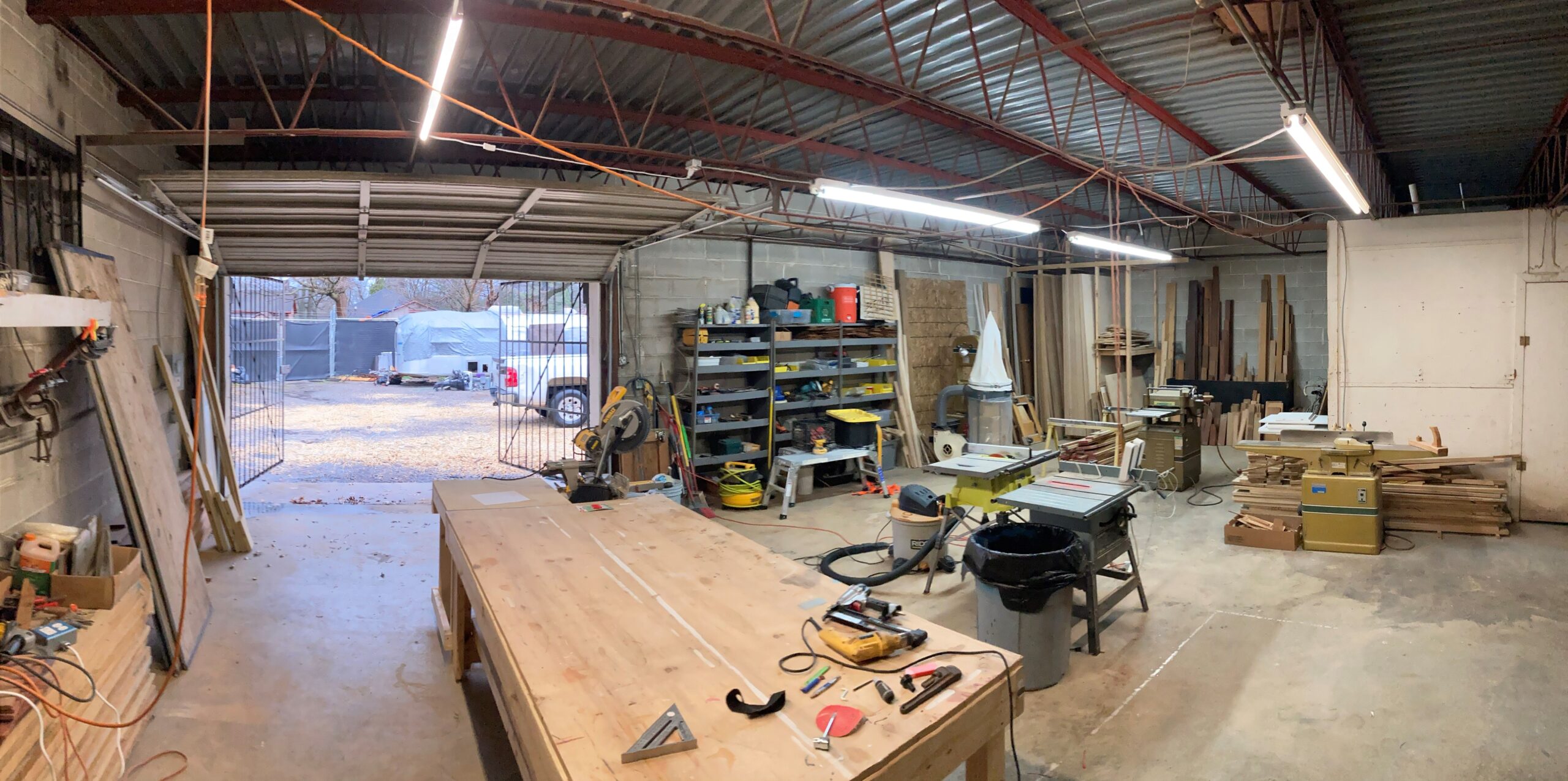 What's been the feedback from the neighborhood on your space? We have met with neighborhood groups, organizations, and the business association to discuss partnerships and support. In the day-to-day, I have introduced myself to neighbors around Commonplace, both residents and business owners.
What kind of engagement have you done or do you plan to do with the neighborhood?
The building has only been open to renters for a few months. There are a few thoughts on how to engage with the neighborhood.  We really want the space to be open to the public and a safe place for the community to gather.  One thought is to create an artist's residency with free rent to selected applicants.  The artist would propose an art installation or interaction that would engage with the community. The gallery could serve as a place to display the artwork to the neighborhood.  Another thing that we are interested in doing is teaching high school students the design process through creating in the woodshop, think high design shop class.  Students would design and build a piece of furniture learning the design process while acquiring practical woodworking skills.  Finally, we have discussed reaching out to the high school art teachers to have an open studio event where students interact with artists in a Q and A session.
Tell me about plans to make woodworking tools and other equipment available for local artists.
The building consists of creative studio spaces, an open gallery space and a woodshop.  The artists renting the space have full access to the woodworking shop.
Related News
Filed Under: Big Pitch, Front Page, Small Business, Uncategorized

If you've been following REV for a while, you probably remember The Big Pitch Competitions we used to hold back in the day. The Big Pitch presented by PNC was essentially our own little version of Shark Tank. And a lot of your favorite local businesses that participated in this competition now have active retail storefronts that you can go check out. Let's start with some of our finalists that are based in the City of Birmingham and see what they've been up to!

Filed Under: Developer, Downtown Birmingham, Filling Vacant Spaces, Front Page, Potential-Proving, Uncategorized

Have you been to Downtown Birmingham's newest development located on 25th Street? If not, you need to head down there ASAP and check it out! This new single story development is a product of a collaboration between David Baker Architects (DBA) and Locke General Contractors, led by DBA's very own Amanda Loper. It is intended to be a "collaborative commercial space in a catalyst development area of Birmingham." Both DBA and Locke General Contractors will be tenants of the space, along with June Coffee Roasters, Zephyr Barber, and Last Call Baking Cooperative!

Filed Under: Downtown Birmingham, Events, Front Page, Uncategorized

One of Birmingham's many hidden treasures is the music scene downtown. The sheer volume of concert venues we have in downtown Birmingham is something most people aren't even aware of – but it really is remarkable! There is truly something for everyone, whether you're into the smaller, more intimate venues or the large-scale venues for those big name artists. Keep reading to check out some of the cool venues downtown Birmingham has to offer.