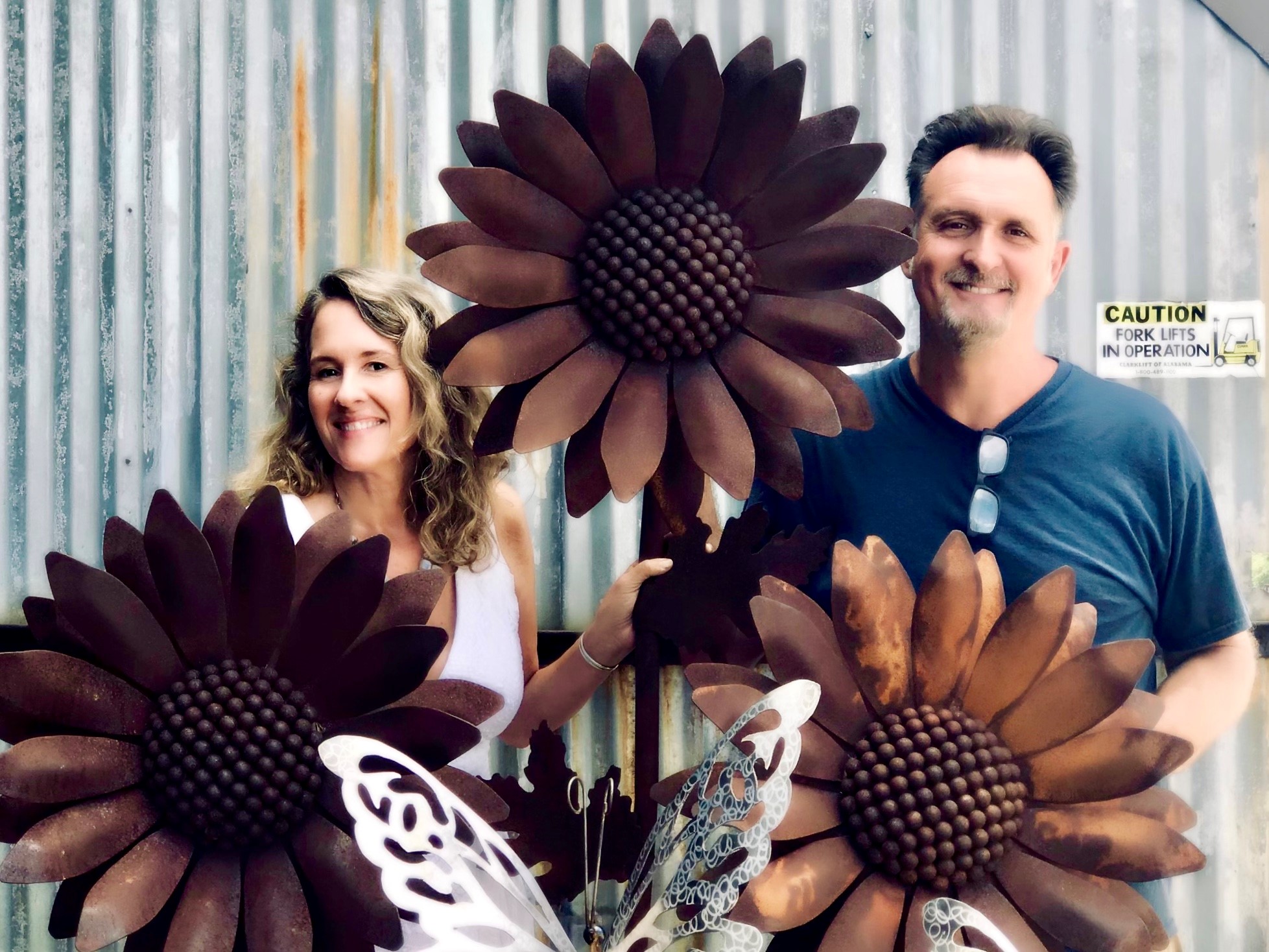 So, what does it take to be one of Birmingham's next big things?
Five finalists hope to find out as they compete in The Big Pitch presented by PNC next weekend. Organized annually by REV Birmingham, The Big Pitch is a Shark Tank-style competition designed to provide technical assistance, mentoring, exposure and capital to Birmingham's up-and-coming lifestyle and creative entrepreneurs.
REV caught up with one of the five finalists ahead of the competition.
Q: Describe your business/service. 
A: Elysian Gardens is a community center and sculpture garden/venue for live performances, educational workshops, and all types of events with a bar and two low-cost restaurants on site.  
Q: What inspired you to start your business? 
A: Investing in our home, we set out to create a gathering space for art and culture to come together and create a sense of excitement, vibrancy, and bonding to create connections and opportunities, as well as, an amazing experience in our community. 
See Elysian Gardens pitch their next big thing!
When: Saturday, Nov. 23, 1 p.m.-4 p.m.
Where: The Gallery at The Pizitiz Food Hall (across from Upswing)
Q: Who's your mentor? What have you learned from them so far? 
A: Our mentor, Danny Ray Winter, has led us through the many challenges expected and unexpected and how to meet and overcome them all, focusing on being successful and creating as many opportunities for as many people as possible. 
 Q: What's the most surprising thing you've learned throughout the process so far? 
A: We have learned from our mentor what to "weed out" to make our business plan the most viable, creating a path for success. 
Q: If you win money, what will you use it for? 
A: If we win the Big Pitch we will purchase four 8X40 Shipping containers, outfit them for a bar and restaurant basics, as well as, build a stage and covered area for events. 
Related News
Filed Under: Big Pitch, Front Page, Small Business, Uncategorized

If you've been following REV for a while, you probably remember The Big Pitch Competitions we used to hold back in the day. The Big Pitch presented by PNC was essentially our own little version of Shark Tank. And a lot of your favorite local businesses that participated in this competition now have active retail storefronts that you can go check out. Let's start with some of our finalists that are based in the City of Birmingham and see what they've been up to!

Filed Under: Developer, Downtown Birmingham, Filling Vacant Spaces, Front Page, Potential-Proving, Uncategorized

Have you been to Downtown Birmingham's newest development located on 25th Street? If not, you need to head down there ASAP and check it out! This new single story development is a product of a collaboration between David Baker Architects (DBA) and Locke General Contractors, led by DBA's very own Amanda Loper. It is intended to be a "collaborative commercial space in a catalyst development area of Birmingham." Both DBA and Locke General Contractors will be tenants of the space, along with June Coffee Roasters, Zephyr Barber, and Last Call Baking Cooperative!

Filed Under: Downtown Birmingham, Events, Front Page, Uncategorized

One of Birmingham's many hidden treasures is the music scene downtown. The sheer volume of concert venues we have in downtown Birmingham is something most people aren't even aware of – but it really is remarkable! There is truly something for everyone, whether you're into the smaller, more intimate venues or the large-scale venues for those big name artists. Keep reading to check out some of the cool venues downtown Birmingham has to offer.