IT'S BUSINESS — WITH A SPLASH OF COOL FACTOR.
Developed in 2013 as a joint venture between REV Birmingham and the Woodlawn Foundation, SocialVenture's combined coworking and meeting facility merges the entrepreneurial spirit of small business with the professionalism of a corporate setting to create vibrancy in the heart of Woodlawn.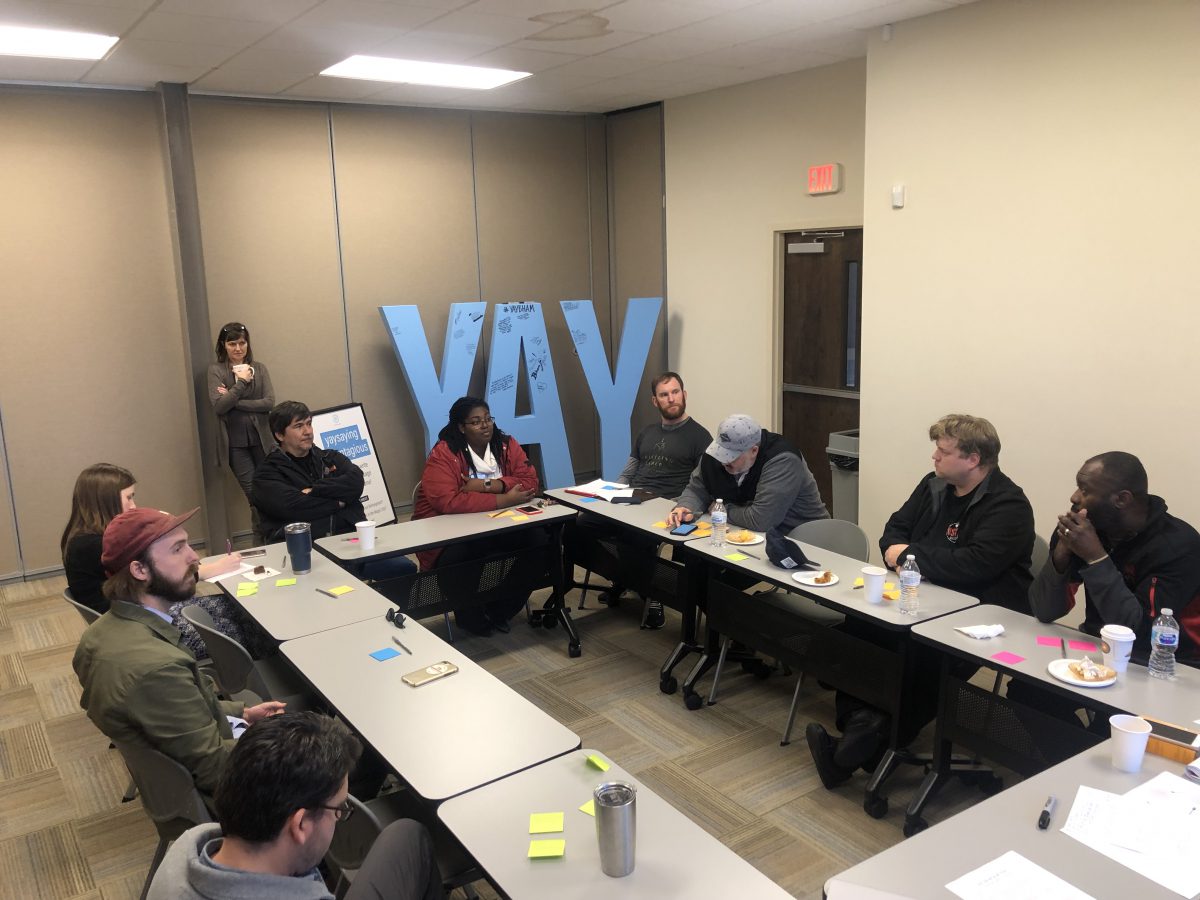 Located in one of Birmingham's emerging neighborhoods, SocialVenture's vitality and convenience is matched by its industrial character. Formerly home to a trucking company, this abandoned warehouse was converted into a facility designed to inspire and satisfy the needs of Birmingham start-ups, nonprofits, creatives and business groups.
SocialVenture has two distinct uses that complement each other. In addition to being home to REV and Woodlawn Foundation, the facility serves as a coworking space for Birmingham's entrepreneurs, nonprofits and start-ups; and a divisible space to house meetings, workshops and receptions for businesses small and large. With both indoor and outdoor capabilities – including a spacious courtyard and covered patio — there's something for everyone at SocialVenture.
Take a look at SocialVenture using the arrows below
Whether you are a sole proprietor looking for office space or a company looking to get your team "out of the box" for a day, the character of this facility will inspire new ideas, broaden your connections and draw you into this community on the rise.
---
VISIT SOCIALVENTURE
5529 1st Avenue South, Birmingham, AL 35212