ZYP BIKESHARE
Launched in October 2015 with a five-year commitment from sponsors, Zyp BikeShare, an initiative of REV Birmingham, ushered in a new era of public transportation options to the city of Birmingham. Upon its launch, Zyp became the first public bike-sharing system in the state of Alabama, and the first system overall to utilize electric pedal assist technology in North America. Servicing downtown Birmingham and its surrounding neighborhoods with hundreds of green bikes at more than 40 stations, Zyp made trips around town convenient, fast and fun for downtown residents and visitors.
THANKS FOR THE RIDE, B'HAM!
LAST DAY TO RIDE ZYP—DECEMBER 31, 2019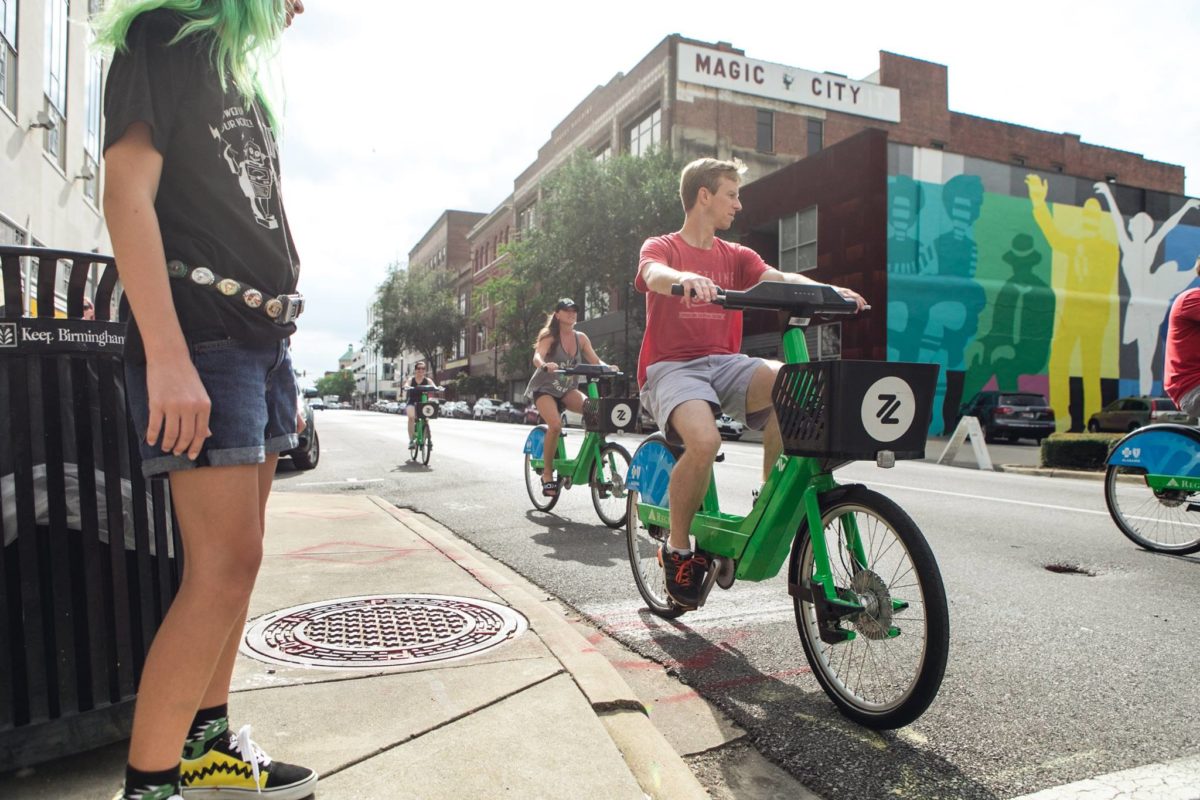 In five years (that Zyp-ed by!), Zyp's system logged:
43,690 users

218,795 rides

253,203 miles
Together, we proved that not only does bikeshare work in Birmingham but it is embraced by Birmingham! Seriously—like, so much so that privately owned bike and scooter companies began showing strong interest in coming to our vibrant city.
Follow REV to stay in the know about Birmingham's ever-increasing vibrancy!