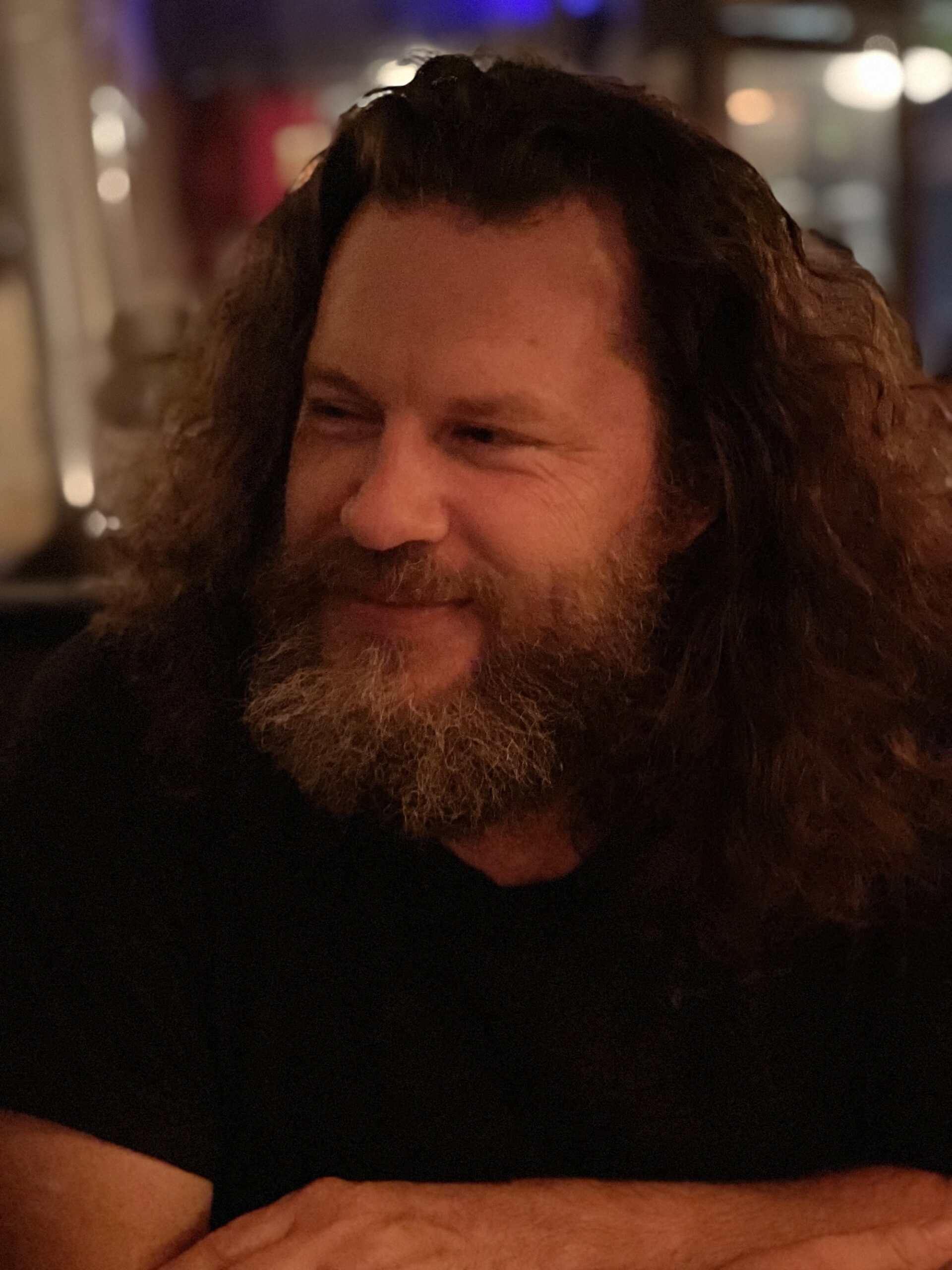 If you've ever visited our office, chances are you've met Clay Ousley. Clay is our Project Coordinator (but really, he's more like a jack of all trades) and has been with REV since August 2015. We have loved every minute of having him on our team and are sad to see him go but so excited to see him embark on his next, very exciting, adventure!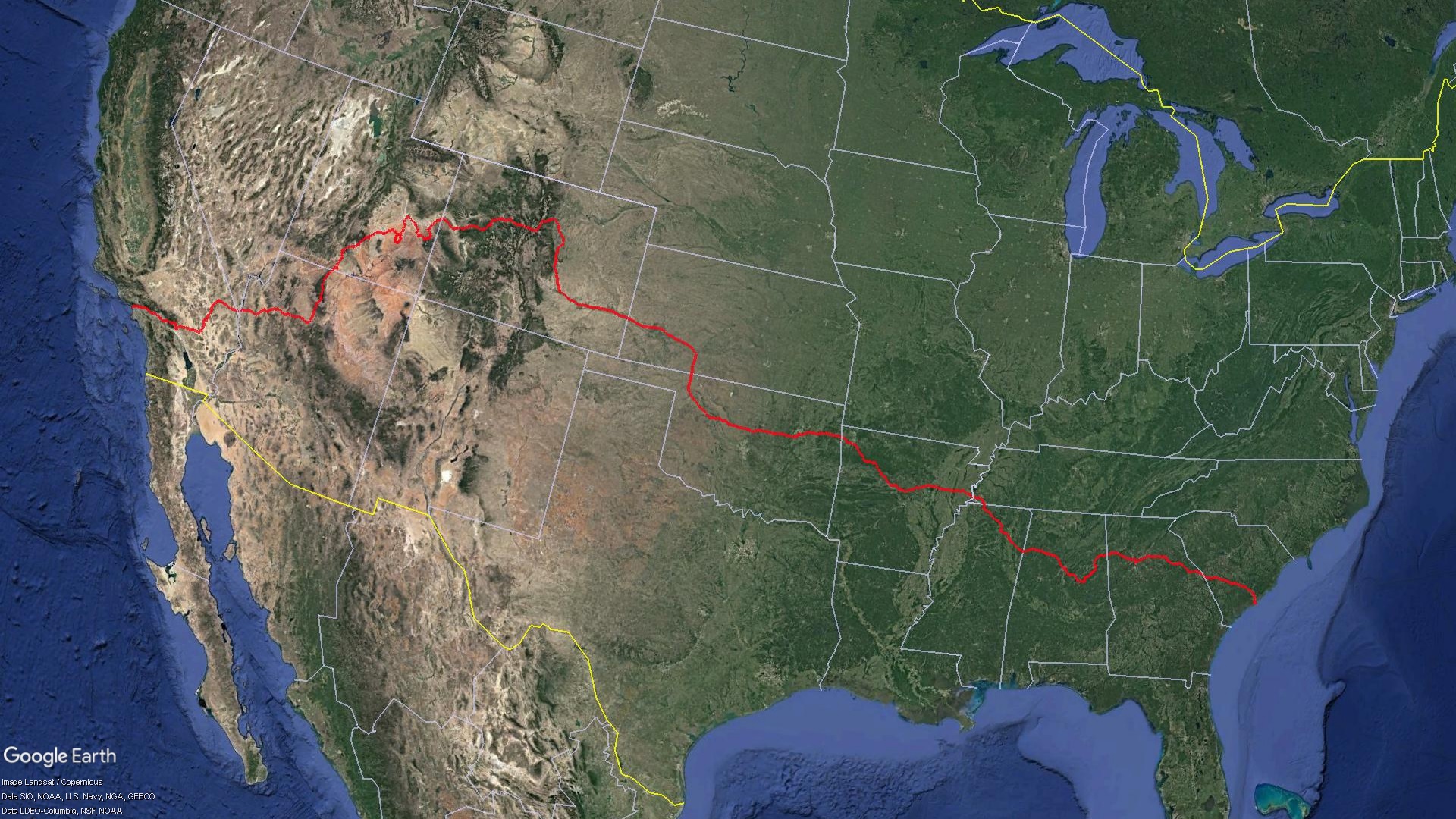 Clay will be walking across the country starting his journey at Foley Beach in Charleston, SC and stopping at the Santa Monica Pier in California, just outside of Los Angeles. He will be walking approximately 3,300 miles, which comes out to about 15 miles a day – talk about getting your steps in! He will be taking a day off every week and expects the entire walk from start to finish to take about 9 months. Clay is also going to be taking a very indirect route, going through several national parks, so that he can make sure to do some sight-seeing along the way. To put it into perspective for you, check out this screenshot of his route from Google Earth!
The Inspiration
Over the years, Clay has watched and read the accounts of a lot of long-distance journeys, from people sailing around the world to those who have run or walked across the country. The more he learned about these journeys, the more the idea kept growing inside his head that this was just something that he had to do. So in 2020, when the pandemic hit, Clay began to really plan this thing out because, let's be real – at that point nobody knew what was going to happen. He decided that if he was going to do this, he had to do it now.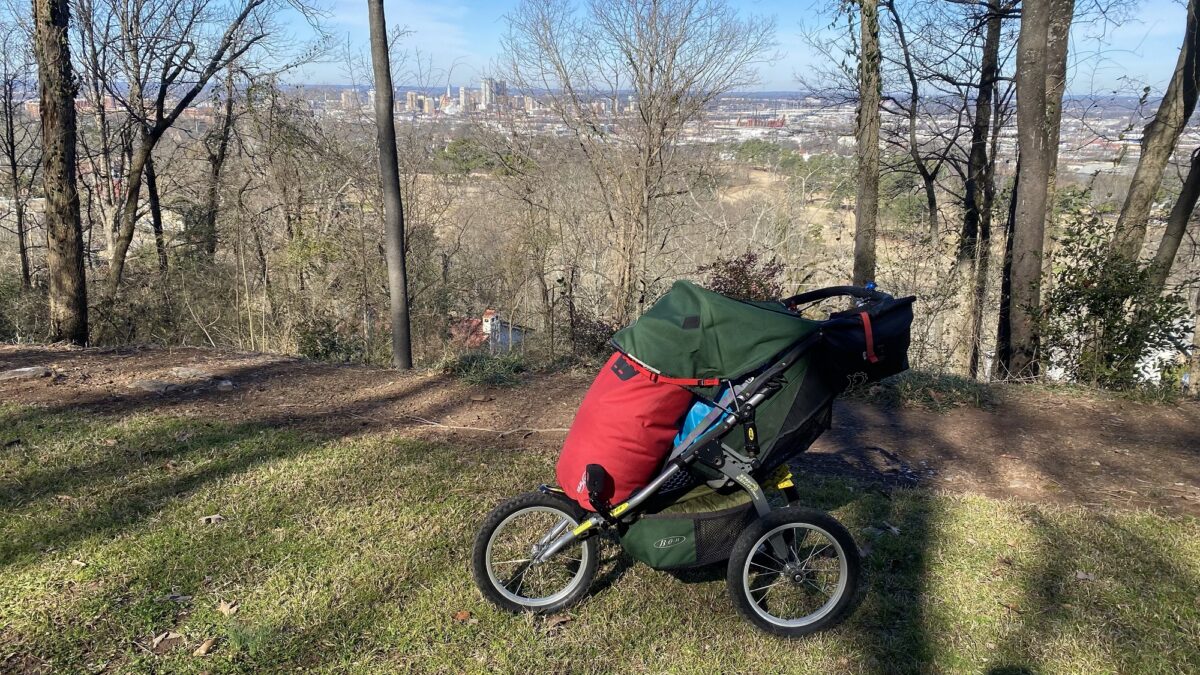 The Preparation
Although Clay didn't have a strict training routine that he followed to prepare for this journey, he did make sure to get out and walk every single day and has stuck to that regimen for the past few years. He was also a part of The Walking Society, which is a group that gets together weekly to walk around the city (you can follow them on Instagram @thewalkingsociety to follow along on all their fun adventures!) and also did some yoga from time to time.
Clay also lived in Birmingham for many years without a car. He had a bicycle and would commute everywhere by bike or foot. It was a much more engaging way to experience the city (not to mention cheaper) and played a part in inspiring his work here at REV as well.
Aside from the physical aspect of it, it's also pretty important for him to have an efficient way to carry all his gear. And the best way to do that? A jogging stroller of course! Lot's of people that have taken long distance trips like this have used strollers because they are made to move fast and they're rugged. They're made of aluminum with big ole' knobby tires. And when he gets to the dessert, he'll have to carry gallons and gallons of water so the stroller will make that a little bit easier as well!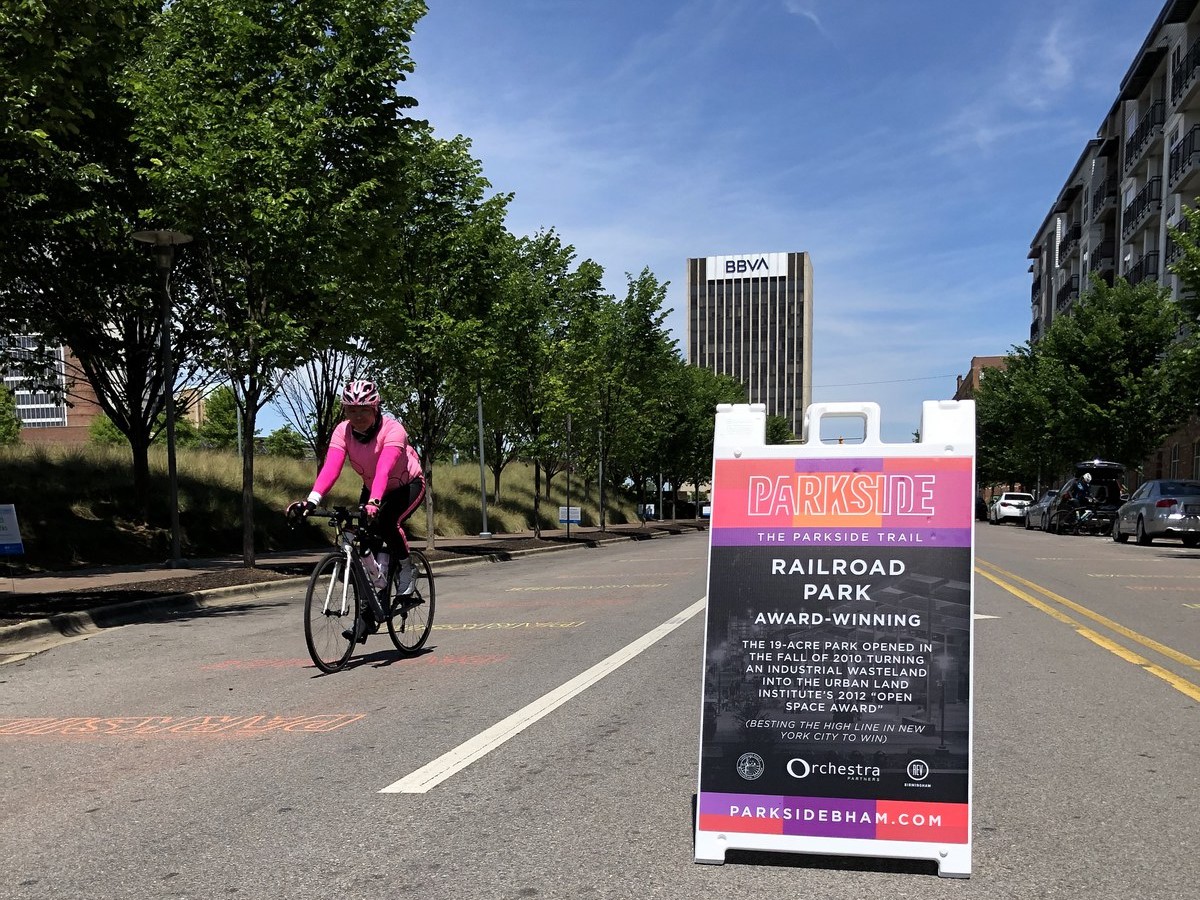 Clay's time at REV
Exploring Birmingham without a car played a large role in the ideas that Clay was able to bring to our team here at REV. Existing in that way in a Southern city, which is so designed and built around a car, was very eliminating and frustrating. But it did help crystalize a purpose for him and he tried to bring that to REV. First with the ZYP bikeshare, which gave people an alternative way to get around the city. And now with the ideas we've been working on for our 20th Street Refresh such as better streets, other alternative forms of transportation, and several other streetscape improvements.
"The gold standard is to have people live in their neighborhood and walk to get whatever they need without having to get in their car. And that is the #1 thing to work for." – Clay Ousley
He also talked about the work he did with the Parkside Trail, claiming it as one of his favorite projects during his time at REV. The Parkside Trail was a collaboration project with Orchestra, the Department of Transportation, and the Birmingham Police Department. The idea came into play during the COVID lockdown when social distancing was required at Railroad Park but there seemingly wasn't enough space for people to follow that protocol. This collaborative effort resulted in the closure of 1st Ave S next to Railroad Park to give people more space to move around and be outside.
The Outcome
Combining his work & real life has been a driving force in going on this journey for Clay. He's hoping to experience a couple of different things during his time away. One, of course, being the natural beauty of this country. Soaking in all the national forests, the national parks, and just generally all the natural wonders of the world! He also hopes to experience and increase his knowledge of pedestrian infrastructure. During his journey, Clay will be using green ways and other reclaimed rails and trails to cross the cities. Although he wants to get out into the neighborhoods some, safety comes first! But he will be looking at ways other cities are improving, or not improving, their infrastructure. And lastly, he's viewing this journey as a vision quest of sorts. Vision quests are common in other cultures and Clay is using this as a way to get away from everyday life and really letting himself settle into the process to see what he can discover about himself!
Follow along on Clay's journey!
If you're interested in following along on Clay's journey, follow him on his social media channels @distancingusa – he'll be documenting his adventures on Instagram, TikTok, and Twitch!
And if you're interested in helping support Clay along the way, you can donate by clicking below!
Related News
Filed Under: Business-Proving, Downtown Birmingham, Events, Filling Vacant Spaces, Front Page, Get Involved, Magic City Match, Potential-Proving, Small Business

Magic City Match is a program that transforms lives and opens doors for Black entrepreneurs and business owners. Led by REV Birmingham and powered by Prosper, this initiative aims to create opportunities for Black-owned businesses by matching them with brick-and-mortar spaces where they can thrive. After a successful pilot program in 2022, Magic City Match is back in action and ready to empower a new wave of entrepreneurs.

Filed Under: Front Page, Historic Preservation, Small Business, Uncategorized, Woodlawn

One of the most legendary and storied neighborhoods of Birmingham is Woodlawn.  It is a community, anchored by one of the great public high schools of Birmingham, that has produced many citizens who contributed to the life of our city and has had an impact beyond the neighborhood itself.  In a short post like this true justice cannot be done to the rich heritage and legacy of Woodlawn.  However, we hope that this narrative brings together many of the diverse threads that make up the fabric of the community's historic arc in a concise piece. 

Filed Under: Downtown Birmingham, Family Friendly, Front Page, Why BHM

Woof, woof! I've been having an absolute blast visiting my sister in Downtown Birmingham. I can hardly wait to share all the details with you once you return from your vacation. In the meantime, I wanted to put paw to paper and tell you all about it, with the hope of convincing you that moving Downtown could be the most wonderful decision ever.