WOODLAWN STREET MARKET
We believe that everyone should have the chance to pursue their entrepreneurial dreams, so, REV Birmingham partners with the Woodlawn Business Association to bring you Woodlawn Street Market. Since 2014, more than 350 local entrepreneurs have used this business-proving opportunity to start small, test strategies, and perfect their models in response to real customer feedback.
Shoppers can find art, jewelry, clothing, children's books and toys, fresh produce, plus delicious food — all from local businesses that they may not have seen before. There's also live entertainment, with music and dancers from all over Birmingham battling it out on the pavement.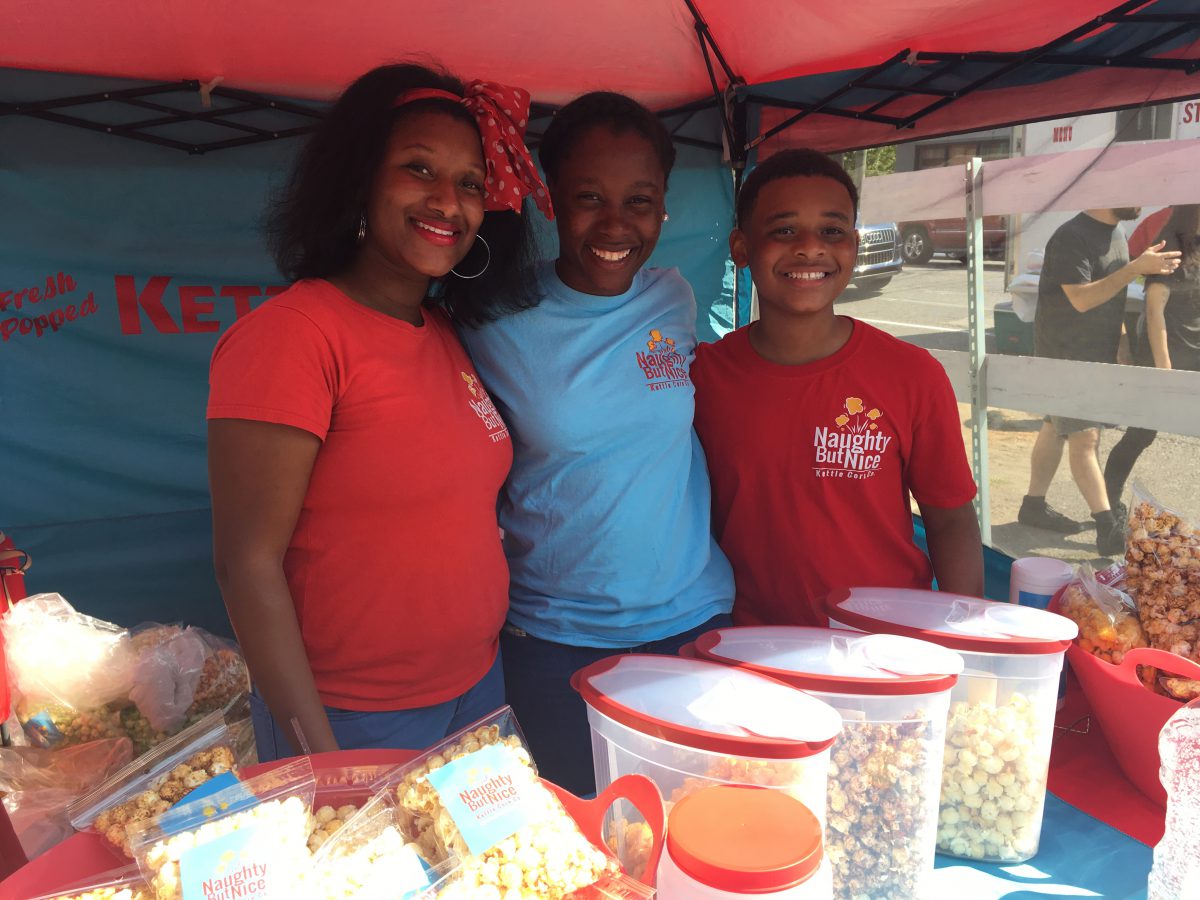 2019 SCHEDULE
Join us at Woodlawn Street Market to see what happens when big personality hits a small street!
Saturday, April 6 | 10 a.m. – 4 p.m.

Saturday, June 8 | 10 a.m. – 4 p.m.

Saturday, Aug. 10 | 5 p.m. – 9 p.m.

Saturday, Oct. 12 | 10 a.m. – 4 p.m.

Sunday, Dec. 8 | 12 p.m. – 4 p.m.
We are grateful to have support from community volunteers at each market. Looking for an opportunity to get involved? Volunteer to help make the next market vibrant!
2019 VENDOR APPLICATION
Woodlawn Street Market provides a platform for local entrepreneurs to launch their businesses and interact with customers while also adding to the vibrancy of downtown Woodlawn. At least 10 spaces at each market are reserved for first-time vendors, so each Woodlawn Street Market has something new to discover. 2019 vendor slots are full, but both past vendors and those on the waiting list will receive information about the next season in early 2020!
News
Filed Under: Business-Proving, Filling Vacant Spaces, Small Business, Woodlawn

When Karen Gathany began her search for a brick-and-mortar space, she wasn't quite sure where she'd end up. But she fell in love with a charming historic storefront, complete with hardwood floors and an exposed brick wall, on 1st Avenue North in Woodlawn.  
FOLLOW WOODLAWN STREET MARKET