WOODLAWN STREET MARKET
We believe that everyone should have the chance to pursue their entrepreneurial dreams, so, REV Birmingham partners with the Woodlawn Business Association to bring you Woodlawn Street Market. Since 2014, Birmingham entrepreneurs have been using this business-proving opportunity to start small, test strategies, and perfect their models in response to real customer feedback.
Shoppers can find art, jewelry, clothing, children's books and toys, fresh produce, plus delicious food — all from local businesses that they may not have seen before. There's also live entertainment, with music and dancers from all over Birmingham battling it out on the pavement.
Our first virtual WSM launches June 13!
Live markets are postponed until further notice in response to COVID-19—but Coronavirus is no reason to stop supporting local makers!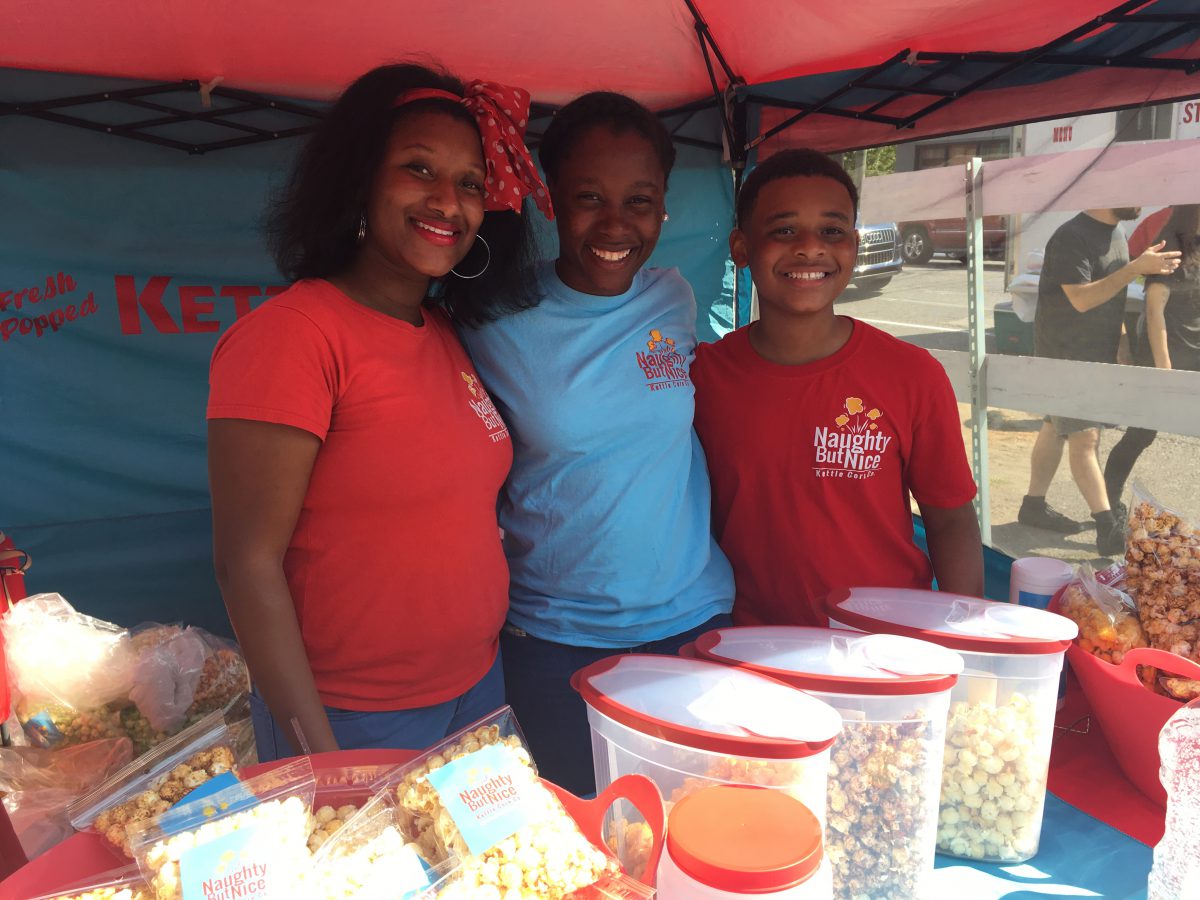 2020 SCHEDULE
Join us at Woodlawn Street Market to see what happens when big personality hits a small street!
Saturday, June 13 | our first virtual market! 
Saturday, Aug. 8 | 5 p.m. – 9 p.m. *
Saturday, Oct. 10 | 10 a.m. – 4 p.m. *
Sunday, Dec. 6 | 12 p.m. – 4 p.m. *
*In-person markets are postponed indefinitely in response to COVID-19. We'll share more when we know more!
2020 VENDOR APPLICATION
Ready to be a Woodlawn Street Market vendor? This platform is designed for local entrepreneurs to launch their businesses and interact with customers while also adding to the vibrancy of downtown Woodlawn.
Want to be better prepared for the market? REV's Business Growth team offers free coaching and resources and low-cost workshops for passionate people to more easily start and grow their entrepreneurial dreams. WSM vendors are invited to take advantage of REV's business growth offerings to improve their presence at the market and beyond!
FOLLOW WOODLAWN STREET MARKET