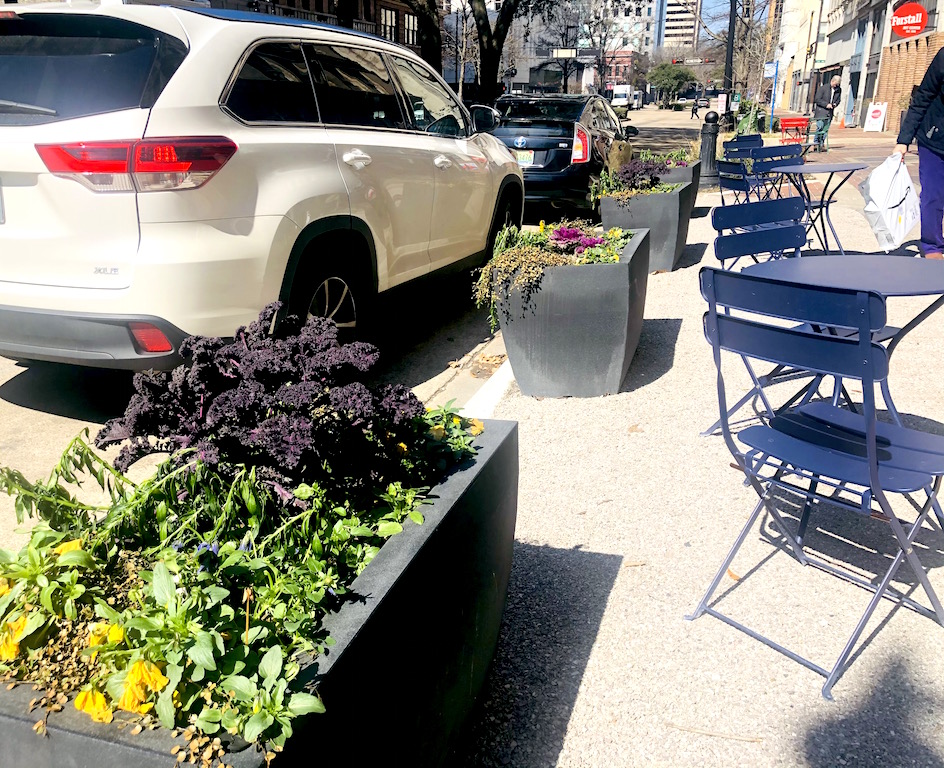 Last August, REV Birmingham partnered with the Alabama Chapter of ASLA (American Society of Landscape Architects), the City of Birmingham, and the City Center District Management Corporation (CCDMC) to install new plants on 20th Street North—native species that require less maintenance— to brighten up one of Birmingham's most traveled streetscapes. 
Now, it's winter and we must confess the obvious: The plant beds aren't lush right now—but that's all by design. 
Read more about the installation in 2020 and see what these native plants look like in full bloom!
Six Birmingham landscape architecture firms—Studio A, GMC, Renta, Dix Hite, Golightly and Macnally Land Design—collaborated on the designs for a long-term streetscape plan, which will eventually extend from Linn Park to the tracks.
To give a much-needed refresh to the Birmingham Green's plant beds, the designers selected a mix of evergreens (plants with leaves or needles that are green year-round) and deciduous (plants that lose their leaves in the winter). Their design places these plants in a way that the leafy balance out the leaf-less in the winter—then in the spring, summer and fall, the plant beds will feel full and colorful once again.
Native plants are well suited to survive in a local ecosystem, including its temperature and rainfall patterns. More specifically, microclimates are created in urban environments because of heat-retaining asphalt, concrete and hardscape elements. The plants chosen for 20th Street are proven native species in the Birmingham area and are used in other urban-style public spaces and private developments.
"These are native plants and for the majority of the year they'll be beautiful and feel authentic to Birmingham," said Ben Wieseman, REV Birmingham's Director of Catalytic Development. "We are excited to see the plants thrive during their first spring on 20th Street North."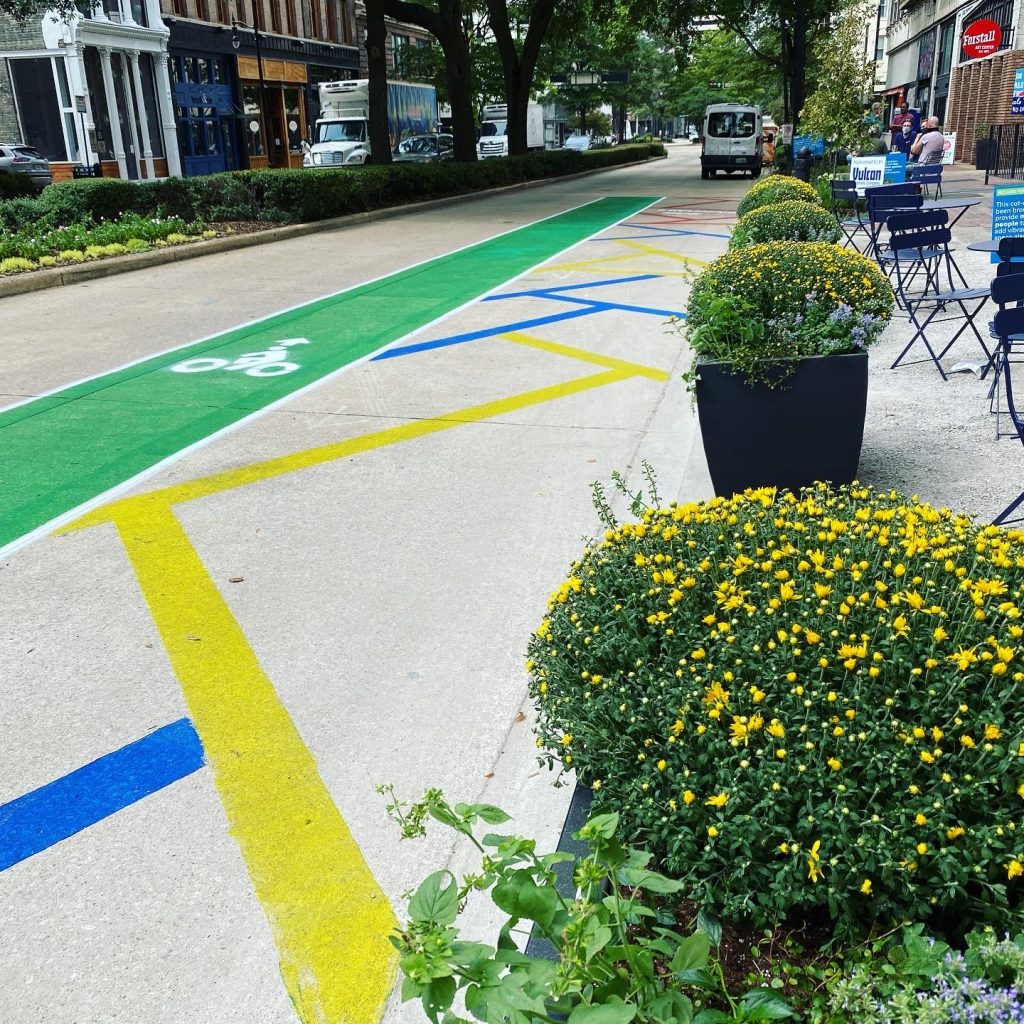 Learn more about REV's work on 20th Street
Related News
Filed Under: Front Page, Get Involved, Historic Preservation, Residential

President and CEO of REV Birmingham David Fleming writes about the importance of historic preservation and highlights the advocacy efforts that saved the French Quarter in New Orleans and the Forest Park neighborhood in Birmingham. The article concludes with a call to action, urging for new leaders and the implementation of various strategies to protect and celebrate Birmingham's historic buildings and places.

Filed Under: Filling Vacant Spaces, Front Page, Small Business, Woodlawn, Yaysayers

Lights, Camera, Action! The rebirth of the Woodlawn Theater is happening this weekend in the heart of Woodlawn. The theater is opening its doors to the public with two extraordinary opening events that are FREE to the public. The 1400 square foot venue has a wide range of amenities and even has a full-service bar. Because of the Mason Music Foundation, this venue is filling a much needed resource for local musicians to perform. Keep reading to discover how the theater came back to life and its impact on the community.

Filed Under: Downtown Birmingham, Events, Front Page, Yaysayers

Brian Allen, a talented cornerback, has made the remarkable transition from a small town in Texas to the vibrant city of Birmingham. Choosing Birmingham for his football career for two consecutive seasons, Brian's unwavering dedication and exceptional skills have made him a standout figure in the world of football. To dive deeper into Brian's journey and discover his genuine appreciation for the city, watch this video with the link below!