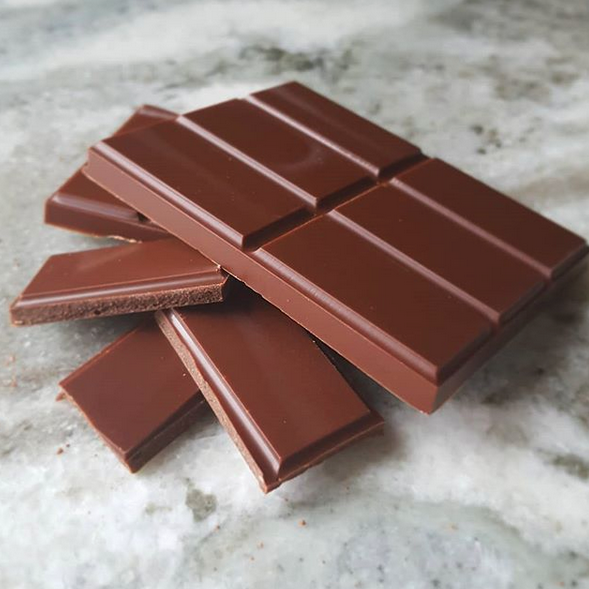 Prepare for a sweet revolution in Birmingham!  
Kala Northrup is taking her small-batch, bean-to-bar chocolate business through the CO.STARTERS program this winter to poise Match Chocolate for further sustainable business growth. Since getting her start last summer, Northrup has already learned a tremendous amount about how to best serve customers – with a great experience and unique product in a city that values local ownership. 
"As a Birmingham transplant, I immediately saw the potential to start a small artisan food business in Birmingham," said Northrup. "Birmingham is a city with an urban feel and small-town heart. Locals support locals here and strongly value quality food products with a great story." 
The name Match Chocolate comes from the pairings they create that showcase the differences found within just two ingredients ethically sourced, separated by geography and paired in flavor. They take cocoa beans and cane sugar and thoughtfully craft various forms of chocolate with a sense of place, highlighting the natural flavors of different parts of the world.  
What else is on the horizon for Match Chocolate? Eventually, Northrup hopes to be able to welcome the public into her small factory, so she can teach chocolate lovers about how it's made, what it takes for an artisan to create it, and where her food inspiration comes from. 
For more information and dates for pop-ups, visit www.matchchocolate.com or find Match Chocolate on Instagram and Facebook. Learn more about CO.STARTERS, Create Birmingham's business development program on which REV is proud to partner, at http://revbirmingham.org/costarters/.
Related News
Filed Under: Small Business, Woodlawn, Woodlawn Street Market

We caught up with Element and Vibe owner Aisha Taylor to ask a few questions about selling t-shirts with a purpose and her experience thus far with the virtual Woodlawn Street Market.

Filed Under: Front Page, Small Business

REV's Director of Business Recruitment and Growth Taylor Clark Jacobson is teaming up with Reginald Smith of Sabre Finance to talk to business owners—both large and small—about how they can keep things as new and fresh as these times require on Monday, July 13.

Filed Under: Front Page, Small Business

REV kicks things off Monday, July 13 at noon with the Innovating Your Business For Future Growth workshop hosted by Taylor Clark-Jacobson, Director of Business Recruitment and Growth.