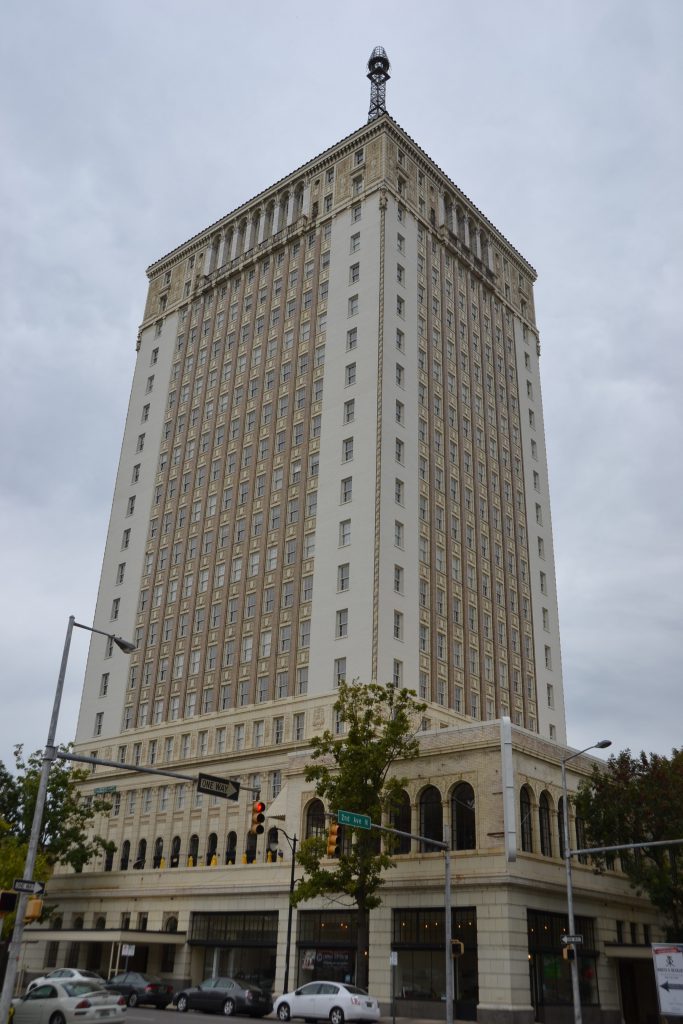 The impact of historic tax credits on the revitalization in downtown Birmingham and other historic areas of Alabama is unquestioned. Our recently restored state HTC, when combined with the Federal HTC has helped make millions of dollars of investment happen. It is an incentive that brings a clear return to our cities, state and nation.
The existence of the Federal HTC is under threat. Right now, the House Republican proposal for tax reform eliminates the historic tax credit.  This is despite its success over its more than 35-year history of revitalizing small towns, creating jobs and increasing economic activity, all while returning more tax revenue to the Treasury than it costs. Losing the Federal HTC will make the state HTC that we all just worked to get back much less useful and cripple revitalization efforts in downtowns.
We need you to act now to contact your member of the U.S. House of Representatives and Senate and urge them to save the historic tax credit. Go to savingplaces.org for more information and to directly contact your members of Congress.
Related News
Filed Under: Developer, Downtown Birmingham, Filling Vacant Spaces, Front Page, Potential-Proving, Uncategorized

Have you been to Downtown Birmingham's newest development located on 25th Street? If not, you need to head down there ASAP and check it out! This new single story development is a product of a collaboration between David Baker Architects (DBA) and Locke General Contractors, led by DBA's very own Amanda Loper. It is intended to be a "collaborative commercial space in a catalyst development area of Birmingham." Both DBA and Locke General Contractors will be tenants of the space, along with June Coffee Roasters, Zephyr Barber, and Last Call Baking Cooperative!

Filed Under: Downtown Birmingham, Events, Front Page, Uncategorized

One of Birmingham's many hidden treasures is the music scene downtown. The sheer volume of concert venues we have in downtown Birmingham is something most people aren't even aware of – but it really is remarkable! There is truly something for everyone, whether you're into the smaller, more intimate venues or the large-scale venues for those big name artists. Keep reading to check out some of the cool venues downtown Birmingham has to offer.

Filed Under: Downtown Birmingham, Front Page, Yaysayers

We are Live on 20th folks! Have you been downtown and checked out our busker performances yet? If not, you're seriously missing out! We have talent from all over The Magic City come out on Friday evenings from 4-6 p.m. and put on performances for the public to enjoy. Performances take place at the corner of 20th Street and 3rd Avenue North. Next time you're heading home after a long day at the office or on your way to dinner, stop by and check it out! Let's recap some of our awesome performers below!