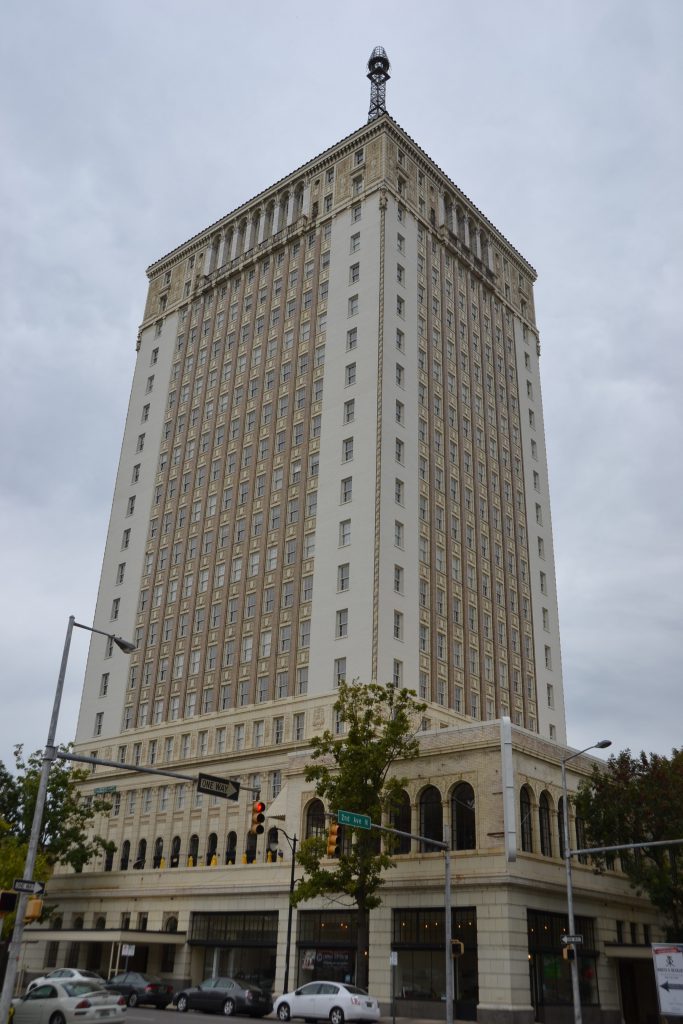 The impact of historic tax credits on the revitalization in downtown Birmingham and other historic areas of Alabama is unquestioned. Our recently restored state HTC, when combined with the Federal HTC has helped make millions of dollars of investment happen. It is an incentive that brings a clear return to our cities, state and nation.
The existence of the Federal HTC is under threat. Right now, the House Republican proposal for tax reform eliminates the historic tax credit.  This is despite its success over its more than 35-year history of revitalizing small towns, creating jobs and increasing economic activity, all while returning more tax revenue to the Treasury than it costs. Losing the Federal HTC will make the state HTC that we all just worked to get back much less useful and cripple revitalization efforts in downtowns.
We need you to act now to contact your member of the U.S. House of Representatives and Senate and urge them to save the historic tax credit. Go to savingplaces.org for more information and to directly contact your members of Congress.
Related News
Filed Under: Downtown Birmingham, Family Friendly, Front Page, Get Involved, Small Business, Yaysayers

With summer just around the corner, kids will soon be out of school and insisting on getting out of the house. Luckily, Downtown Birmingham has an abundance of family-friendly activities that will keep your kiddos entertained and create lifelong memories.

We know taking kids out for extended periods can be challenging; that's why we have curated a list of experiences designed to be enjoyable within a manageable 3 – 4 hour timeframe. This way, both children and parents can make the most of their time without feeling overwhelmed or exhausted. These four experiences include lunch options and are tailored to different ages and personalities.

Filed Under: Downtown Birmingham, Front Page, Get Involved, REV Team, Yaysayers

Meet Michael Symes, the new City Center District Manager for the Business Improvement District (BID). As a long-time resident of Birmingham, Michael brings a wealth of knowledge and experience to the role, having been an active member of the community since graduating from the University of Alabama. In this article, we will explore Michael's journey and learn about his "accidental roots" in the city, as well as his passion for working with the Business Improvement District (BID) of the Magic City. Follow along  as we get to know the person behind the job title and uncover the unique perspective he brings to the role.

Filed Under: Downtown Birmingham, Events, Front Page, Yaysayers

Brian Allen, a talented cornerback, has made the remarkable transition from a small town in Texas to the vibrant city of Birmingham. Choosing Birmingham for his football career for two consecutive seasons, Brian's unwavering dedication and exceptional skills have made him a standout figure in the world of football. To dive deeper into Brian's journey and discover his genuine appreciation for the city, watch this video with the link below!