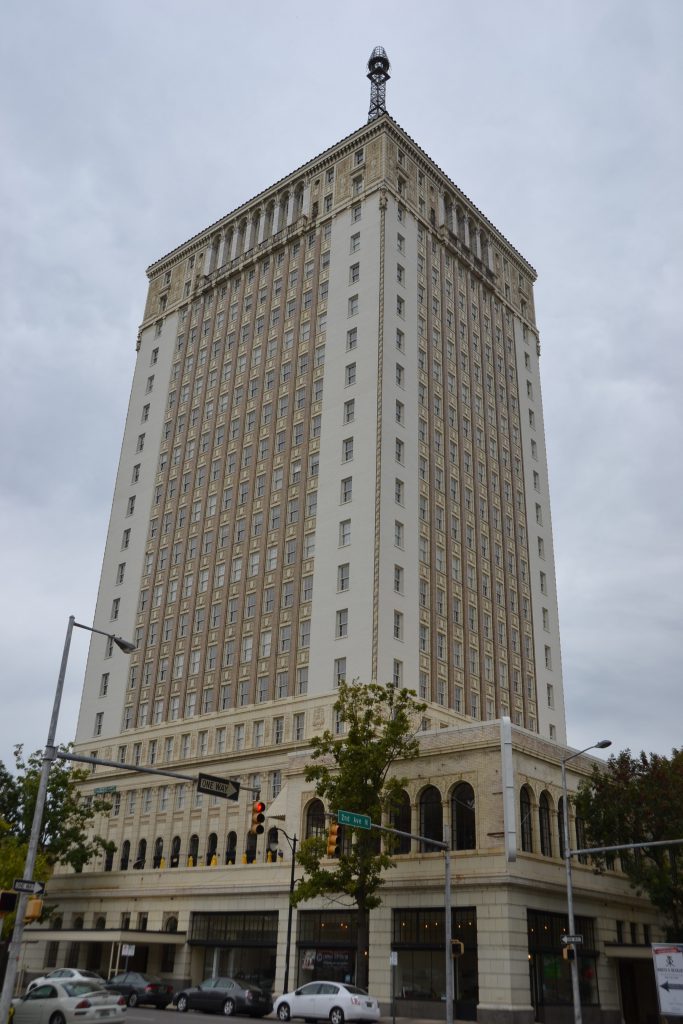 The impact of historic tax credits on the revitalization in downtown Birmingham and other historic areas of Alabama is unquestioned. Our recently restored state HTC, when combined with the Federal HTC has helped make millions of dollars of investment happen. It is an incentive that brings a clear return to our cities, state and nation.
The existence of the Federal HTC is under threat. Right now, the House Republican proposal for tax reform eliminates the historic tax credit.  This is despite its success over its more than 35-year history of revitalizing small towns, creating jobs and increasing economic activity, all while returning more tax revenue to the Treasury than it costs. Losing the Federal HTC will make the state HTC that we all just worked to get back much less useful and cripple revitalization efforts in downtowns.
We need you to act now to contact your member of the U.S. House of Representatives and Senate and urge them to save the historic tax credit. Go to savingplaces.org for more information and to directly contact your members of Congress.
Related News
Filed Under: Downtown Birmingham, Filling Vacant Spaces, Front Page

Birmingham's city center is fortunate to have many of its iconic historic buildings restored and in daily use now. But where would Birmingham be without the buildings in between the landmarks? 

Filed Under: Downtown Birmingham, Front Page

Coming from a place where people did not necessarily receive the help they needed, Jessica is striving to be that person as CAP's Street Outreach Advocate in Birmingham's City Center. 

Filed Under: Downtown Birmingham, Front Page

Downtown Birmingham residents, workers and visitors will notice something new about CAP in early 2019. As part of its strategy to be more visible, approachable and helpful in the City Center, CAP is rolling out new helpful gadgets in downtown.