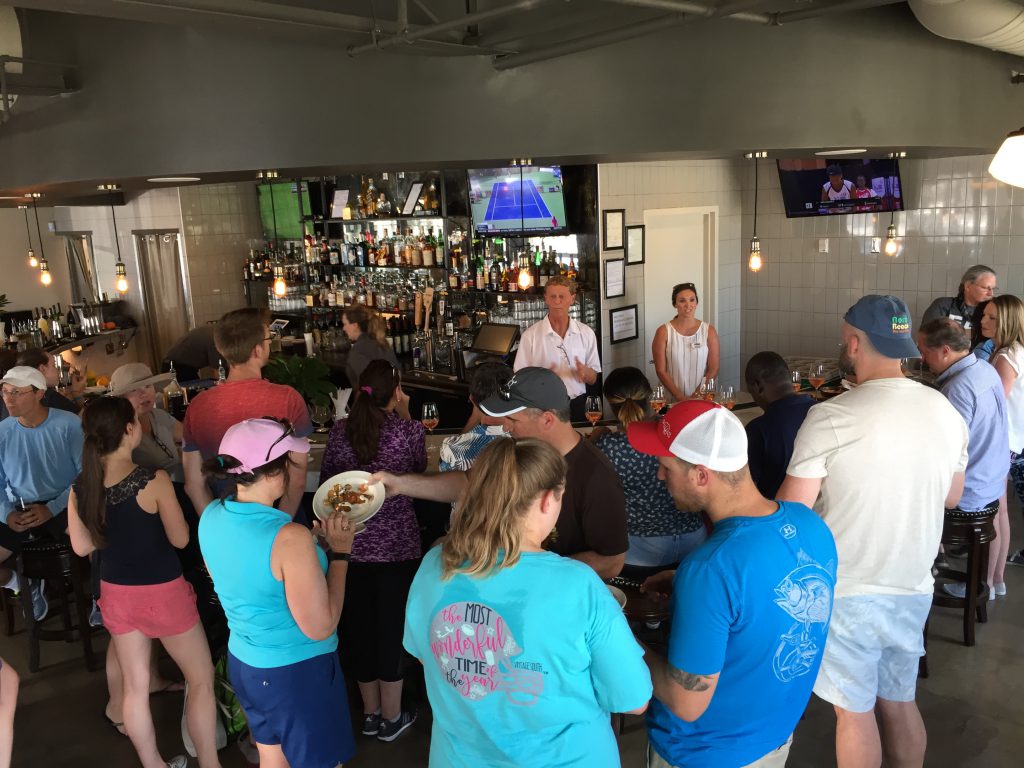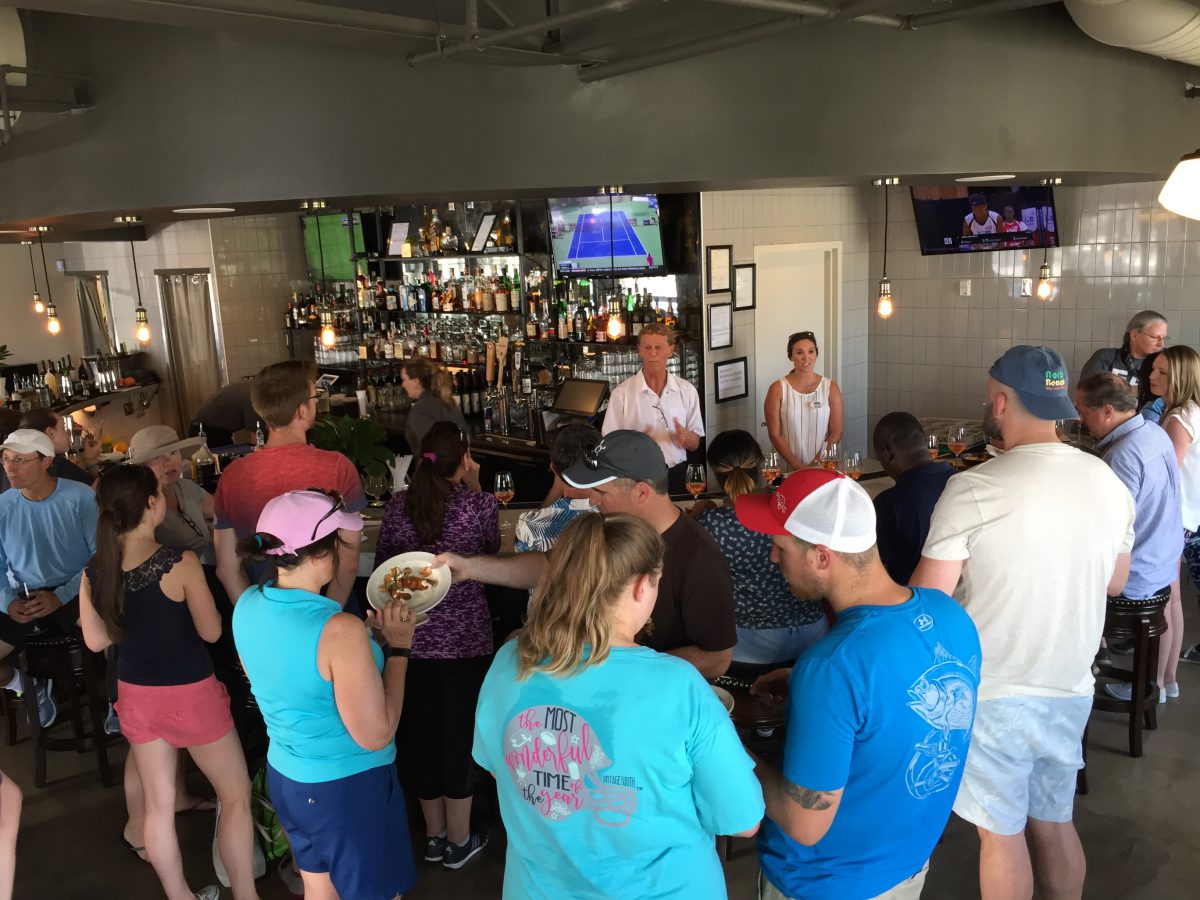 Annie Reynolds is bringing a new flavor of vibrancy to downtown Birmingham as she launches Birmingham Taste Tours – a 3-hour walking food, drink, and historical tour aimed at visitors and locals alike – in early September. This mother of 4 has turned a love of local cuisine into Birmingham's newest foodie experience.
Annie partnered with REV Birmingham and Zyp Bikeshare before her launch to lead a special tour. From August 10-19, REV's Birmingham Restaurant Week initiative celebrated our city's restaurants and chefs, Alabama farmers, and those of us who eat it all up (literally and figuratively). The slate of BRW events included a sold-out Magic City Eats Bike Tour led by Annie, who helped share the stories of some of Birmingham's culinary leaders with the 33 tour participants.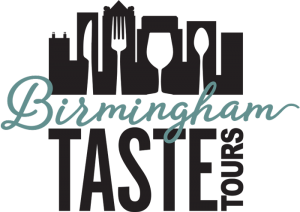 We had such a great time with Annie, we wanted to ask her a little more about herself, her entrepreneurial journey, and what to expect from Birmingham Taste Tours (reservations are open now). From the sound of it, you will leave with more than just a full stomach!
REV: Tell us a little about yourself.
AR: I grew up in a small southern town in Louisiana.  Time passed slowly there and cooking was more than just a means for sustenance; it was a form of entertainment.  I remember sitting around the dinner table talking and telling stories until we realized so much time had passed that it was time to plan our next meal.  And I also knew what it meant to cook in seasons.  With a cornfield behind my house and sugar cane fields to the right and left, I grew up eating the seasonal produce bestowed upon us by our friendly farmers. Farm to table wasn't a trend, but a simple way of life.  I worked in the food industry while I earned my degree in education.  I also became the mother of four boys, which kept me busy in my own kitchen.  Now, I am blessed to say I have found a way for me to impress upon others the importance of sharing experiences around dinner tables and enjoying moments through lovingly crafted food.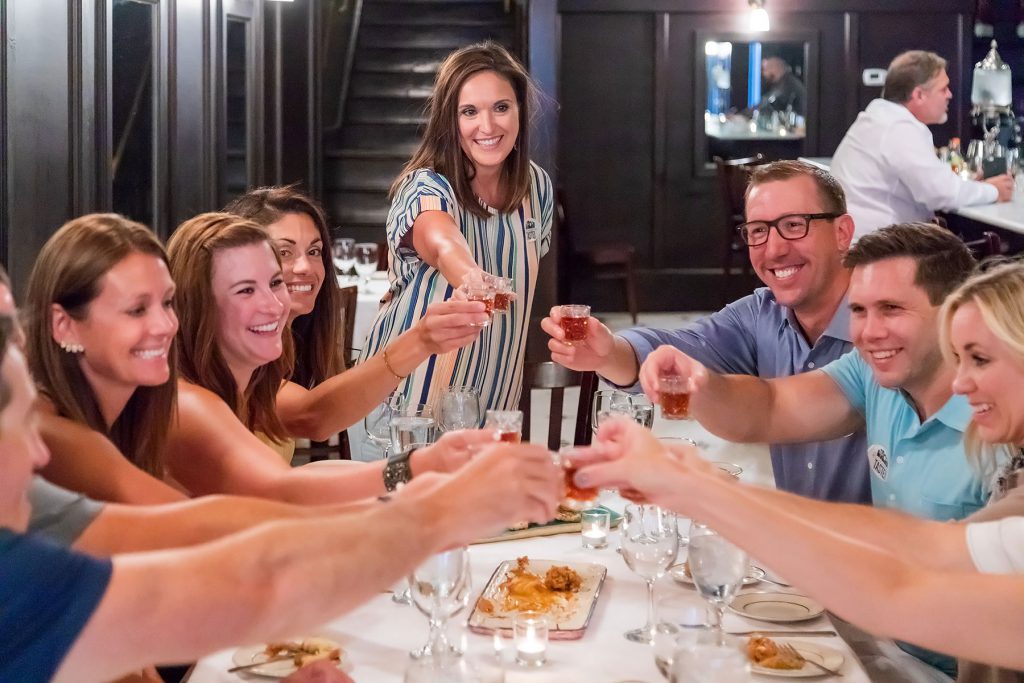 REV: What sparked your interest in Birmingham's food scene?
AR: Birmingham's food has held a special place in my heart ever since I moved here over a decade ago.  I always say that back then we had quality, not quantity.  Now we have both!  As I learned my Birmingham history and why we came to be called the Magic City, I questioned how we continued to be the Magic City after the steel industry left.  Then I started watching restaurants open in neighborhoods that used to be desolate by 6 p.m., and not only did they stay in business, but they thrived and multiplied.  I believe food is the new "Magic" in our city.  Or I should say the magic that was always there and has grown us into where we are today.
REV: What led you to create Birmingham Taste Tours?
AR: It was a lot of things mixed together, but it boils down to my passion and pride in our city.  After studying the numbers of what food tourism can do for a city's economy, I realized what Birmingham had to gain from adding this type of revenue.  And I think in a business where there is passion and a need, you get purpose.
REV: What have you learned on your entrepreneurial journey?
AR: I have learned that Birmingham's southern hospitality runs deep into the core of our city's businesses and government.  The outpouring of support and willingness to help me succeed is overwhelming.  REV, in particular, was instrumental in helping me get my foot in the door by inviting me into Birmingham Restaurant Week.  I think giving me this opportunity to partner with Zyp and three outstanding restaurants is one of the finest "how do you do's" I've ever received. I only hope I can pay it forward.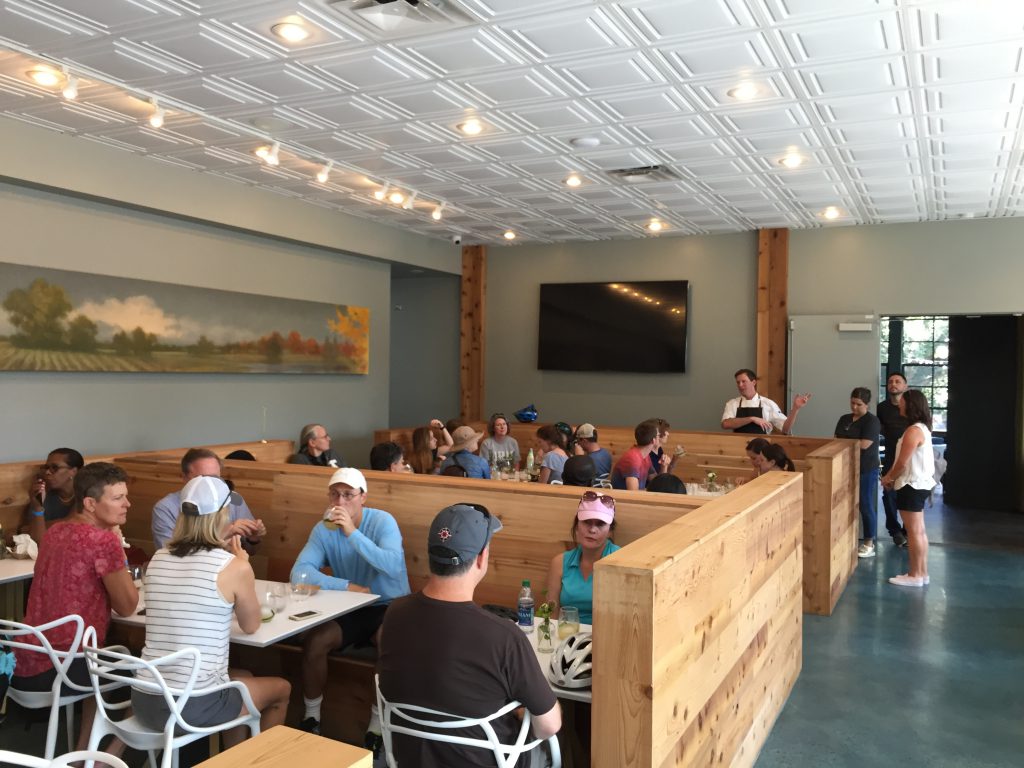 REV: When will your public tours launch and what can people expect?
AR: Tours launch in September.  We will run weekly tours every Thursday evening and Saturday for brunch.  We will tour rain or shine and group size is up to 12 but we will tour even if there is only a small handful.  You can expect to leave full! Full of food, full of information, full of happiness from enjoying a 3-hour meal with people who you may not have known beforehand, but will most likely hug goodbye as you leave.  To book a tour, visit our site at www.bhamtastetours.com.  We also sell gift cards on the site, which are an excellent idea for a new and unique present.
REV: Why is this cool for the city?
AR: Why is it a good fit for Birmingham?  Food tours are a really fun way to see the city.  What better way to tell our city's story than through food.  We have some of the top chefs in the country here and more are coming.  With our recent James Beard awards to Highlands and Dolester and our recent OpenTable awards to Chris Hastings and Chris Dupont, this is the perfect time and way to tell Birmingham's history and revitalization stories.  Chris Dupont from Café Dupont recently said it best.  He said, "Food is our way to greet someone.  Handing someone a good plate of food is how we shake hands in the South."  I love that, and I hope to shake a lot of hands on this journey.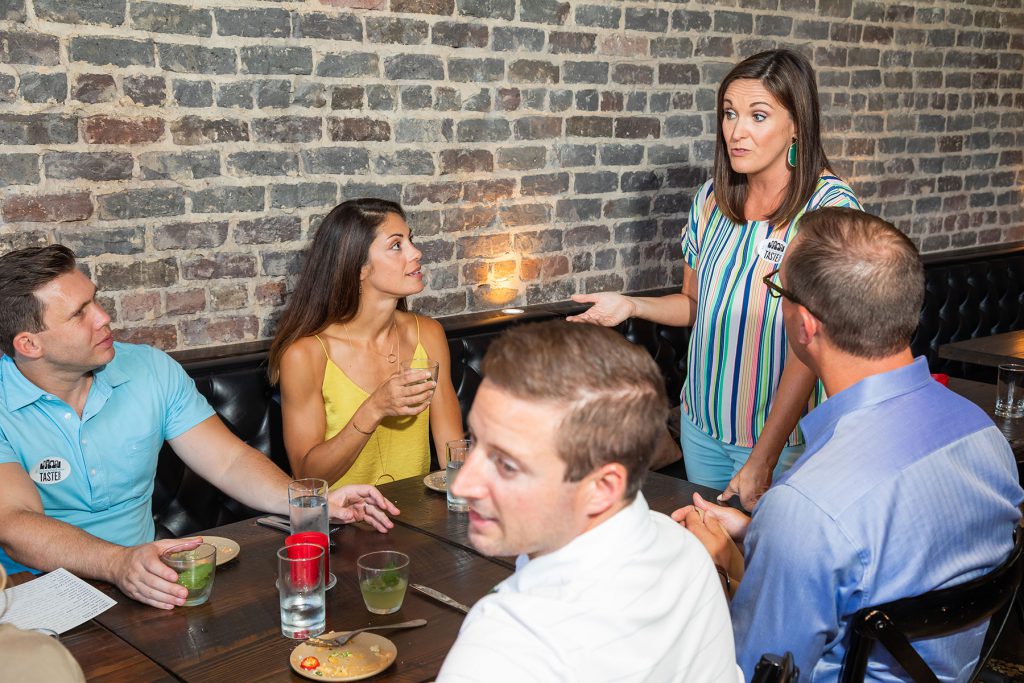 Related News
Filed Under: Downtown Birmingham, Family Friendly, Front Page, Get Involved, Small Business, Yaysayers

With summer just around the corner, kids will soon be out of school and insisting on getting out of the house. Luckily, Downtown Birmingham has an abundance of family-friendly activities that will keep your kiddos entertained and create lifelong memories.

We know taking kids out for extended periods can be challenging; that's why we have curated a list of experiences designed to be enjoyable within a manageable 3 – 4 hour timeframe. This way, both children and parents can make the most of their time without feeling overwhelmed or exhausted. These four experiences include lunch options and are tailored to different ages and personalities.

Filed Under: Downtown Birmingham, Front Page, Get Involved, REV Team, Yaysayers

Meet Michael Symes, the new City Center District Manager for the Business Improvement District (BID). As a long-time resident of Birmingham, Michael brings a wealth of knowledge and experience to the role, having been an active member of the community since graduating from the University of Alabama. In this article, we will explore Michael's journey and learn about his "accidental roots" in the city, as well as his passion for working with the Business Improvement District (BID) of the Magic City. Follow along  as we get to know the person behind the job title and uncover the unique perspective he brings to the role.

Filed Under: Filling Vacant Spaces, Front Page, Small Business, Woodlawn, Yaysayers

Lights, Camera, Action! The rebirth of the Woodlawn Theater is happening this weekend in the heart of Woodlawn. The theater is opening its doors to the public with two extraordinary opening events that are FREE to the public. The 1400 square foot venue has a wide range of amenities and even has a full-service bar. Because of the Mason Music Foundation, this venue is filling a much needed resource for local musicians to perform. Keep reading to discover how the theater came back to life and its impact on the community.