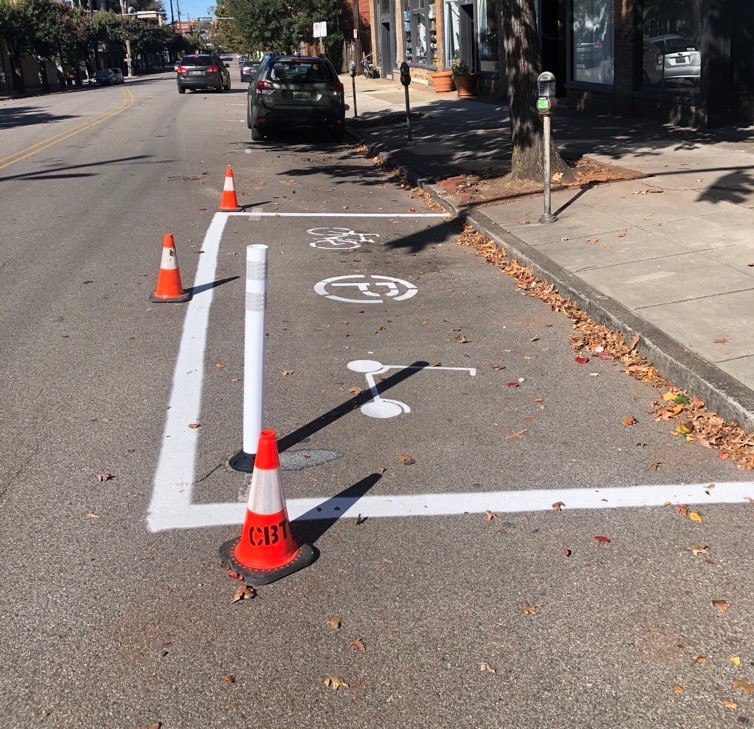 Micromobility is on its way back to Birmingham in 2021!
The City of Birmingham has approved the applications for two micromobility vendors— Gotcha and Veo— to operate shared bikes and scooters in a wide service area that includes downtown and many neighborhoods that will begin in early 2021.
Individuals may download the vendors' respective apps to find available bikes and scooters and pay for rentals. The city's Department of Transportation will establish 94 corrals throughout the service area. Each vendor will deploy 500 devices each in the first 90 days of operations. Both the number of devices and service area may expand based on an assessment by the Department of Transportation.
Users may pay for their ride on the vendors' apps by credit/debit card or with a prepaid debit card. Also, Gotcha plans to offer RFID cards at libraries and other locations. RFID cards can be used to unlock bikes and scooters by people who may not have a smartphone.
All users must be 19 years old to operate scooters and have a government-issued drivers' license. An 18-year-old may ride a bike or scooter that has been rented by a parent or legal guardian.
Bikes will be available at any time. Scooters will be unavailable from 11 p.m. to 6 a.m. Scooters will have a maximum speed of 15 m.p.h.
Under the city ordinance and in keeping with current traffic laws, bikes and scooters will not be allowed on sidewalks. Police officers can write citations for those who ride on the sidewalk.
Bikes and scooters should be parked in corrals established by the city and identified with signage. Users who do not park in corrals will be charged a $2 convenience fee by the vendors. Both Gotcha and Veo will be responsible for removing bikes or scooters that have not been left in appropriate locations.
While users are not required to wear helmets, they are strongly encouraged.
The return of micromobility options in the city follows approval earlier this year of a new ordinance allowing the operation of motorized scooters in the city.
It also marks the first time a bike-sharing program has operated since REV's Zyp Bikeshare program ended in December 2019.
Zyp logged 43,690 users, 218,795 rides and 253,203 miles during its five-year commitment to sponsors. It also proved that micromobility could be embraced by the city or Birmingham. Watch the video below for more:
Birmingham's Zyp changed bike-share programs across North America from Alabama NewsCenter on Vimeo.
Related News
Filed Under: Business-Proving, Front Page

All too often we catch ourselves reading the news wanting to help, but not knowing where to begin. That's why Maria Underwood created Fundrage, a social impact platform that connects users to nonprofits they can support based on the exact news article that they're reading. Keep reading to find out more about how this app is playing a huge role in creating positive change in real time!

Filed Under: Downtown Birmingham, Front Page, Potential-Proving, Uncategorized, Yaysayers

This Friday, May 20th, we will be having a (20th) Street Party (which you can read more about here) to celebrate the end of our Birmingham Green Refresh! While this certainly calls for a celebration, the party doesn't stop there. We will still be adding some finishing touches to the street after the (20th) Street Party. These additional touches will help make Birmingham's main street more vibrant, interactive, and efficient! Additions will include smart trash cans, free libraries, street performers, and more!

Filed Under: Downtown Birmingham, Front Page, Uncategorized

We've talked about sports, but downtown has so much more to offer! Downtown Birmingham has so many experiences in store for you, which can also turn into life-long memories. And lucky for you, we've created a tool to make all that exploring so much easier!