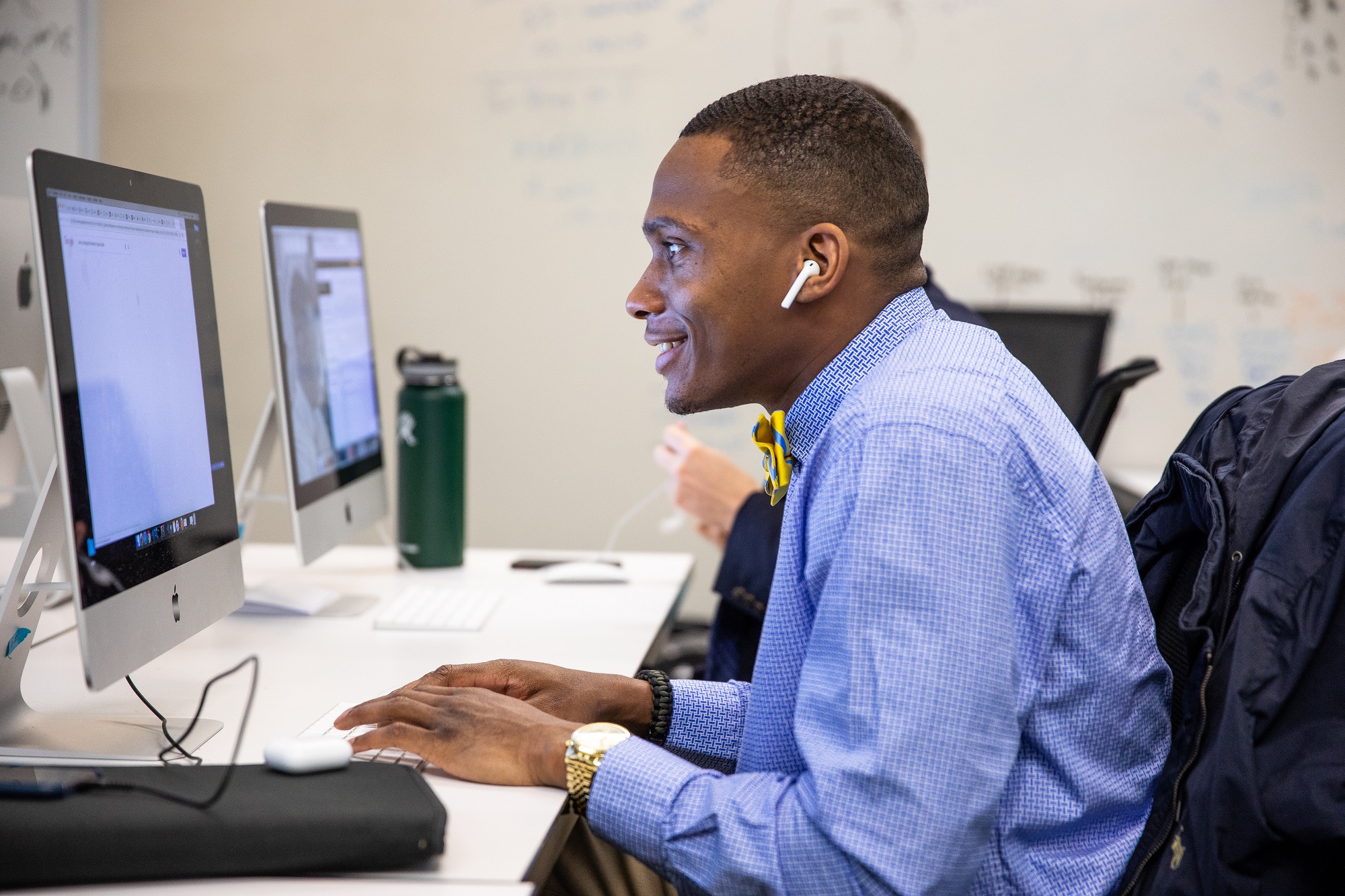 By Amy Jones
Innovate Birmingham
This post was originally published on The Switch
You likely already know that people of color are underrepresented in the tech workforce. But it may surprise you to realize just how deep the gulf is. According to the Equal Employment Opportunity Commission, nationally, white people make up 68 percent of the tech workforce — more than twice that of all other ethnicities combined.
Those of Asian descent make up 14 percent of the tech workforce, Hispanic/Latinx people make up 8 percent, and Black people make up 7 percent. Those who identify as being mixed race and those who identify themselves as other make up the final 2 percent. Taking this into account, you can see why it's pointless to just leave seats open at the table and assume POC will find their way into the room. Tech workforce development programs must actively engage POC, amplify their voices and do the hard work to ensure that tech is a safe space for all.
At Innovate Birmingham, we do this by specifically recruiting POC. The majority of our participants come from Jefferson County, which is 43.5 percent Black and 4.1 percent Hispanic/Latinx. That percentage dovetails with Innovate Birmingham's demographics. More than half of our participants identify as POC, and 76 percent are from low-income backgrounds. This is especially essential when you consider that we are training for entry-level jobs in tech, which serve as a springboard to better-paying opportunities that will help jump-start a cycle of generational economic prosperity here in the Magic City.
There are several great organizations that are dedicated to diversity, equity and inclusion in Birmingham's tech scene. TechBirmingham  is making waves, as are the Birmingham Black Techies. This focus on diversity and representation within our tech workforce will only make Birmingham stronger. Birmingham is powerfully diverse; our tech scene should represent our city. The more that we are able to share different viewpoints and learn from each other, the better off we will all be.
After all, code doesn't care. Data doesn't discriminate. We shouldn't either.
To help support Innovate Birmingham's mission of helping Alabama meet its tech talent needs, take a moment and donate today by clicking here!
Related News
Filed Under: Front Page, Get Involved, Historic Preservation, Residential

President and CEO of REV Birmingham David Fleming writes about the importance of historic preservation and highlights the advocacy efforts that saved the French Quarter in New Orleans and the Forest Park neighborhood in Birmingham. The article concludes with a call to action, urging for new leaders and the implementation of various strategies to protect and celebrate Birmingham's historic buildings and places.

Filed Under: Filling Vacant Spaces, Front Page, Small Business, Woodlawn, Yaysayers

Lights, Camera, Action! The rebirth of the Woodlawn Theater is happening this weekend in the heart of Woodlawn. The theater is opening its doors to the public with two extraordinary opening events that are FREE to the public. The 1400 square foot venue has a wide range of amenities and even has a full-service bar. Because of the Mason Music Foundation, this venue is filling a much needed resource for local musicians to perform. Keep reading to discover how the theater came back to life and its impact on the community.

Filed Under: Downtown Birmingham, Events, Front Page, Yaysayers

Brian Allen, a talented cornerback, has made the remarkable transition from a small town in Texas to the vibrant city of Birmingham. Choosing Birmingham for his football career for two consecutive seasons, Brian's unwavering dedication and exceptional skills have made him a standout figure in the world of football. To dive deeper into Brian's journey and discover his genuine appreciation for the city, watch this video with the link below!