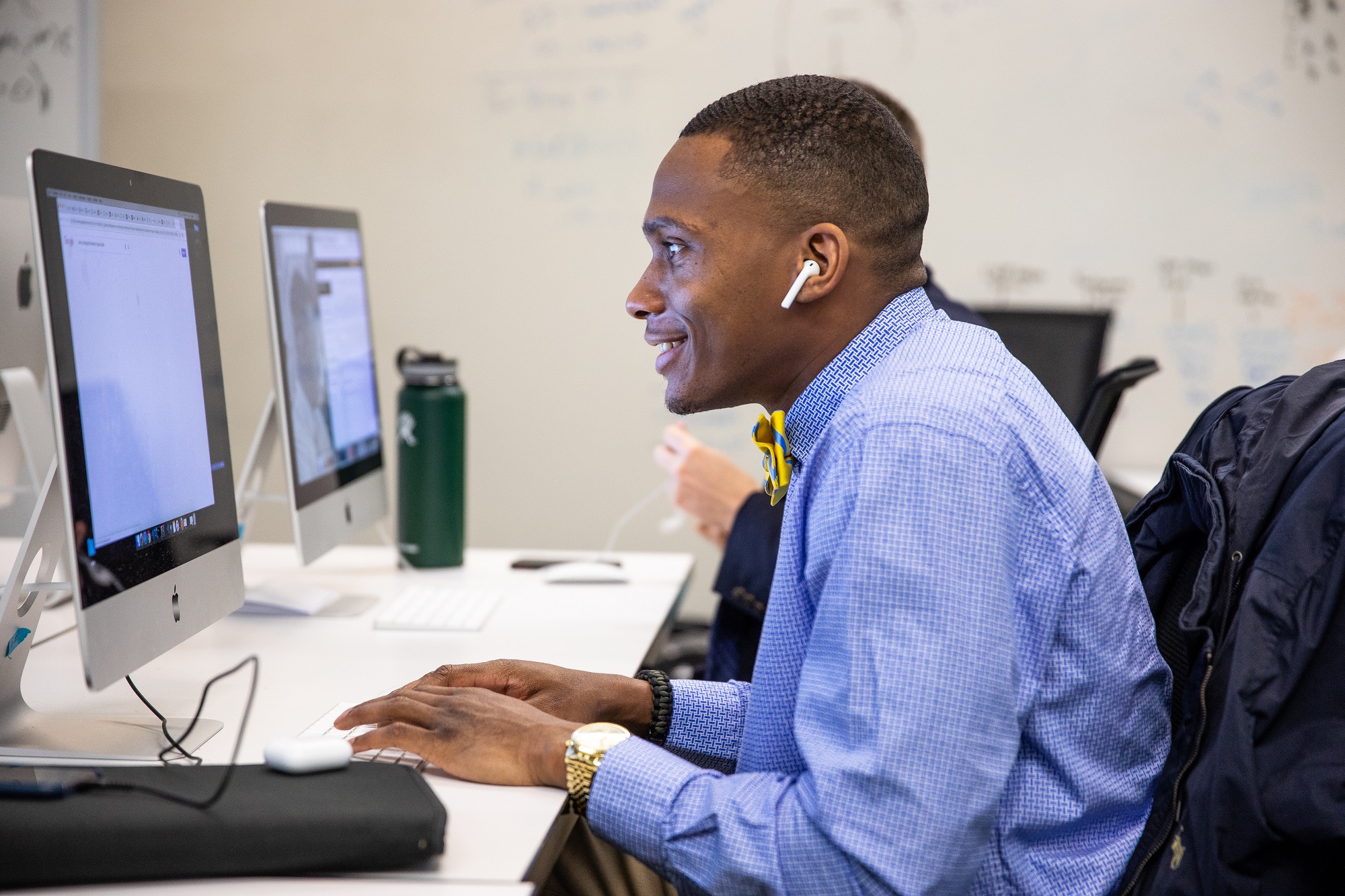 By Amy Jones
Innovate Birmingham
This post was originally published on The Switch
You likely already know that people of color are underrepresented in the tech workforce. But it may surprise you to realize just how deep the gulf is. According to the Equal Employment Opportunity Commission, nationally, white people make up 68 percent of the tech workforce — more than twice that of all other ethnicities combined.
Those of Asian descent make up 14 percent of the tech workforce, Hispanic/Latinx people make up 8 percent, and Black people make up 7 percent. Those who identify as being mixed race and those who identify themselves as other make up the final 2 percent. Taking this into account, you can see why it's pointless to just leave seats open at the table and assume POC will find their way into the room. Tech workforce development programs must actively engage POC, amplify their voices and do the hard work to ensure that tech is a safe space for all.
At Innovate Birmingham, we do this by specifically recruiting POC. The majority of our participants come from Jefferson County, which is 43.5 percent Black and 4.1 percent Hispanic/Latinx. That percentage dovetails with Innovate Birmingham's demographics. More than half of our participants identify as POC, and 76 percent are from low-income backgrounds. This is especially essential when you consider that we are training for entry-level jobs in tech, which serve as a springboard to better-paying opportunities that will help jump-start a cycle of generational economic prosperity here in the Magic City.
There are several great organizations that are dedicated to diversity, equity and inclusion in Birmingham's tech scene. TechBirmingham  is making waves, as are the Birmingham Black Techies. This focus on diversity and representation within our tech workforce will only make Birmingham stronger. Birmingham is powerfully diverse; our tech scene should represent our city. The more that we are able to share different viewpoints and learn from each other, the better off we will all be.
After all, code doesn't care. Data doesn't discriminate. We shouldn't either.
To help support Innovate Birmingham's mission of helping Alabama meet its tech talent needs, take a moment and donate today by clicking here!
Related News
Filed Under: Downtown Birmingham, Front Page, Get Involved

We've made it to the third and final public workshop for Re-vision Linn Park! Partners behind Re-Vision Linn Park will wrap up the community engagement process at the last public workshop on Tuesday, October 4, at Boutwell Auditorium. Community members can participate and provide feedback on a park design concept in the noon or 5:30 p.m. session – so come out one last time and let your voice be heard!

Filed Under: Big Pitch, Front Page, Small Business, Uncategorized

If you've been following REV for a while, you probably remember The Big Pitch Competitions we used to hold back in the day. The Big Pitch presented by PNC was essentially our own little version of Shark Tank. And a lot of your favorite local businesses that participated in this competition now have active retail storefronts that you can go check out. Let's start with some of our finalists that are based in the City of Birmingham and see what they've been up to!

Filed Under: Developer, Downtown Birmingham, Filling Vacant Spaces, Front Page, Potential-Proving, Uncategorized

Have you been to Downtown Birmingham's newest development located on 25th Street? If not, you need to head down there ASAP and check it out! This new single story development is a product of a collaboration between David Baker Architects (DBA) and Locke General Contractors, led by DBA's very own Amanda Loper. It is intended to be a "collaborative commercial space in a catalyst development area of Birmingham." Both DBA and Locke General Contractors will be tenants of the space, along with June Coffee Roasters, Zephyr Barber, and Last Call Baking Cooperative!