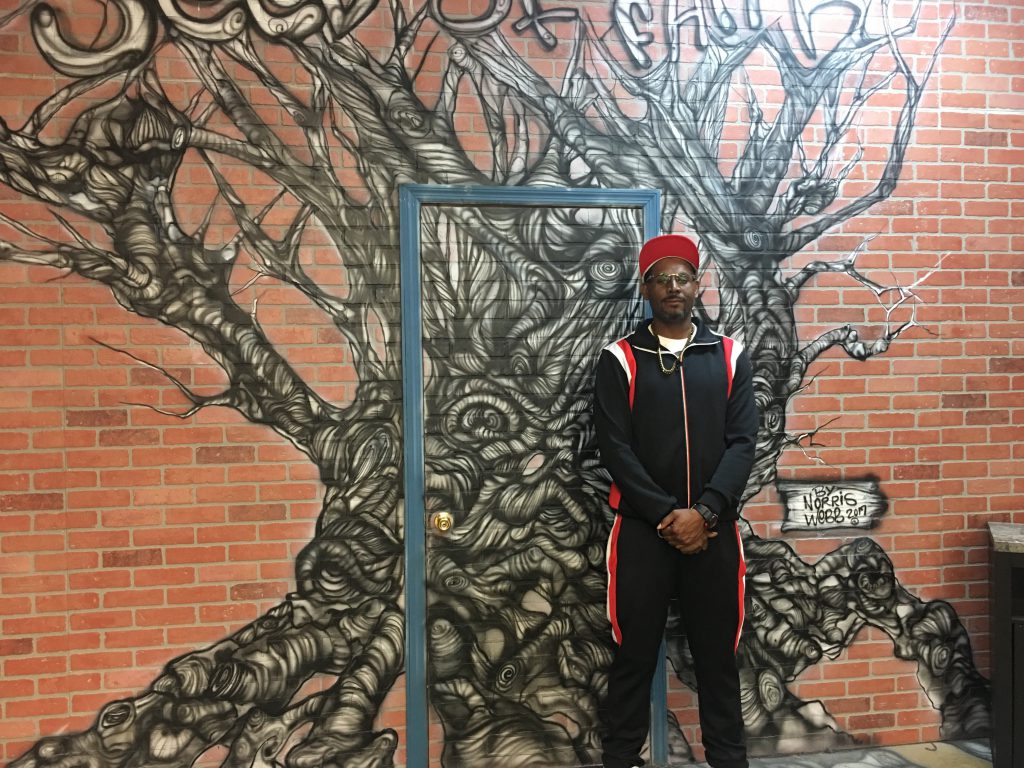 When he was unable to find clothing that matched his style and budget, Corey Bishop decided he wanted to sell quality clothing at affordable prices to cater to people like himself. He didn't let the fact that he had only a car and $500 to his name hold him back. 
In 2004, Bishop loaded his car with his products and began a mobile clothing tour, driving from neighborhood to neighborhood matching people with the items best fit their styles.  After a successful year and half of Bishop's car-based business, a brick-and-mortar location became a possibility.  
His decision to open the store in Five Points West came after careful, strategic planning. Bishop assessed the amount of income he received from each of the neighborhoods he had sold clothing in and found that the most revenue was generated in Five Points West, making it the obvious choice for the home of Refresh Clothing.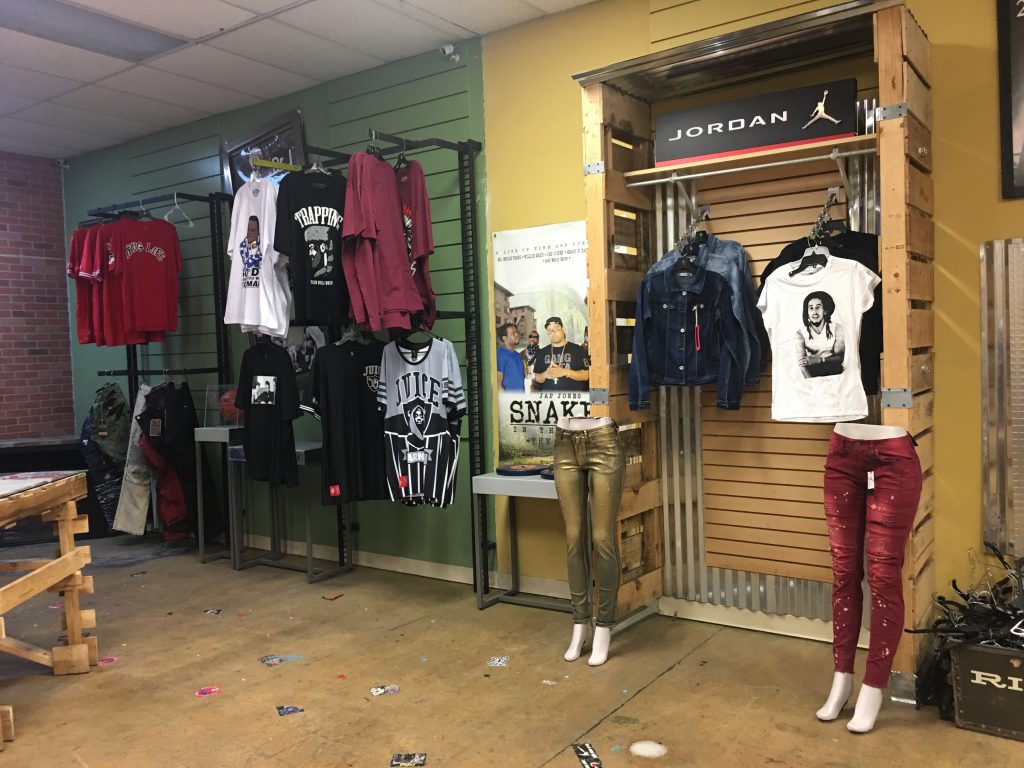 Fourteen years after starting his business from his car, Bishop's personal assistance to his customers holds just as strong. He and his staff act as personal stylists for everyone who comes through the door of their store. 
"You come in, tell us where you're going and how much money you have to spend, and we hook you up with the perfect clothes for your situation," said Bishop.  
Bishop hopes the future of Refresh Clothing holds opportunities for franchising. He is starting with plans for a marketing campaign to create more diversity for his inventory and create a larger draw to the store's current location. He has taken part in REV's BIZ 1.0 workshop and is currently enrolled in CO.STARTERS, Create Birmingham's 10-week program on which REV is proud to partner, to help bring his franchising dreams to life.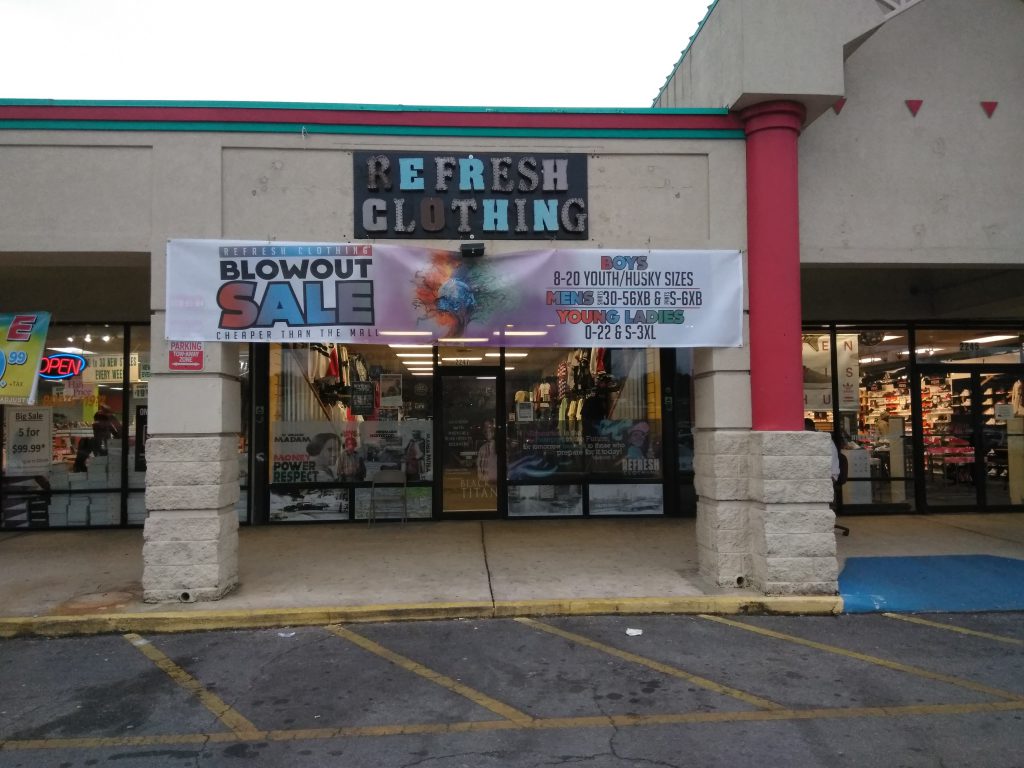 You can follow Refresh Clothing on Facebook and Instagram to see photos of Bishop's newest styles or see them for yourself in-store.  And, on your way out, look forward to Bishop's signature send-off – "Dress you later!" 
Refresh Clothing is located at 2247 Bessemer Road, Birmingham, AL 35208.  
Phone: 205-639-8178 
Related News
Filed Under: Big Pitch, Front Page, Small Business, Uncategorized

If you've been following REV for a while, you probably remember The Big Pitch Competitions we used to hold back in the day. The Big Pitch presented by PNC was essentially our own little version of Shark Tank. And a lot of your favorite local businesses that participated in this competition now have active retail storefronts that you can go check out. Let's start with some of our finalists that are based in the City of Birmingham and see what they've been up to!

Filed Under: Developer, Downtown Birmingham, Filling Vacant Spaces, Front Page, Potential-Proving, Uncategorized

Have you been to Downtown Birmingham's newest development located on 25th Street? If not, you need to head down there ASAP and check it out! This new single story development is a product of a collaboration between David Baker Architects (DBA) and Locke General Contractors, led by DBA's very own Amanda Loper. It is intended to be a "collaborative commercial space in a catalyst development area of Birmingham." Both DBA and Locke General Contractors will be tenants of the space, along with June Coffee Roasters, Zephyr Barber, and Last Call Baking Cooperative!

Filed Under: Front Page, Small Business, Uncategorized, Woodlawn

We're so excited to welcome yet another new business to the Woodlawn Community! Thrive Wellness Lounge is a plant-based health and wellness store in the heart of Woodlawn owned by Tish Fletcher (a veteran Woodlawn Street Market vendor – whoop whoop)! You can swing by and check out Woodlawn's newest addition on Tuesday – Saturday from 11:00 a.m. – 5:30 p.m. It's always a good time to support a female, black-owned local business! We talked to Tish a little bit more about her journey to opening her very own brick and mortar store. Keep reading to learn more!