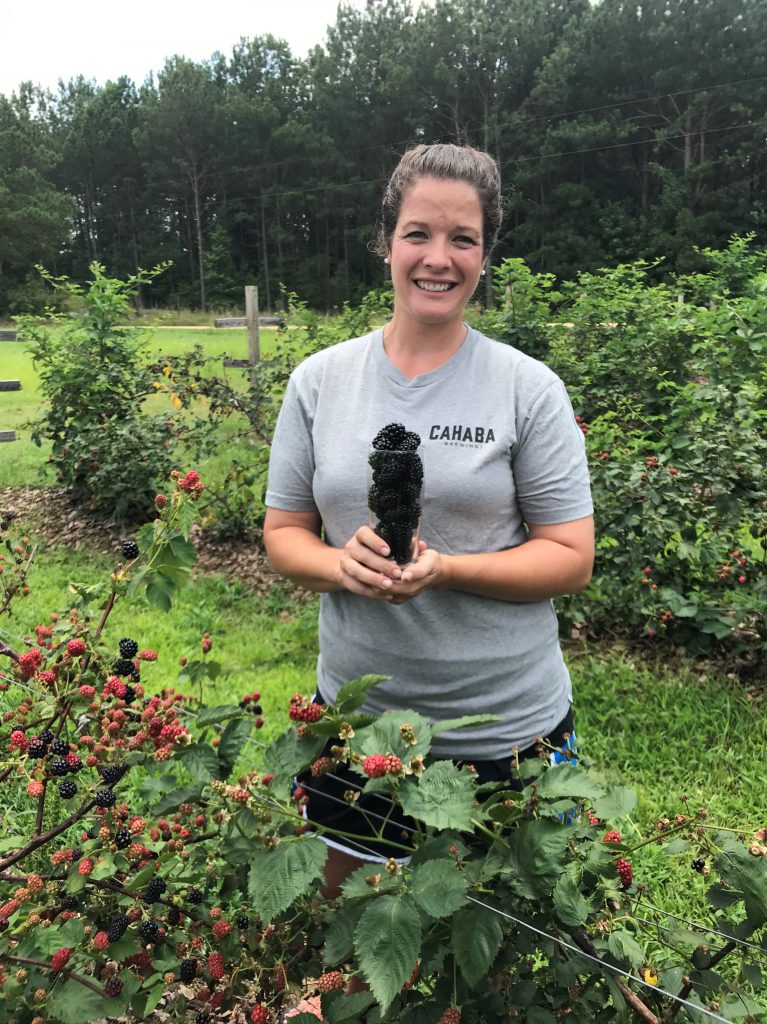 When Taylor Hatchet of Boozer Farms was met with Cahaba Brewing's order for 400 pounds of blackberries, she knew it was going to be a challenge. However, that didn't stop her from working with REV's Urban Food Project to make the Proximity Series Blackberry Dunkelweizen possible! 
That kind of increase in demand for Boozer Farms blackberries meant that Hatchet might not be able to offer the fruit at farmers markets this season. Direct sales and farmers markets are one of her biggest avenues for distribution. 
"We try to have our volumes match the demand," she said. "And to have 400 pounds of something at one time was going to be difficult." 
Together, Hatchet and the UFP team came up with a solution that would allow her to supply the large order while still maintaining enough produce to sell at farmers markets. Since the berries were destined for the brewery, they were to be "number two" blackberries – the farm's "ugly fruit" that is just as delicious but doesn't make the cut for selling directly to customers. And the Cahaba-bound berries would be frozen to allow Hatchet the entire season to collect the 400-pound order.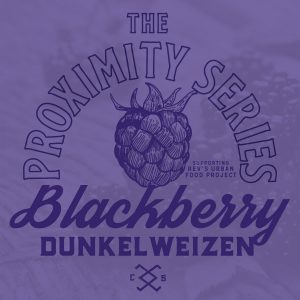 "From a farmer's standpoint, it was an ideal situation," Hatchet said. "It wasn't taking our number one product. It was taking number twos, which were certainly perfect for what they're being used for. We were able to use our entire blackberry season and freeze the number two berries, and, essentially, every berry that got picked at our farm had a home."  
In Boozer Farm's first year working with REV, Hatchet said the partnership has been nothing but successful, especially as an avenue for local distribution. She loves how UFP creates creative strategies to get her product out.  
"It has been a wonderful partnership for us," she said. "My favorite aspect is that they're marketing the produce locally. It's staying in a very close radius to the farm. Our customers, whether at a restaurant or brewery, are close enough to visit the farm or find us at a local market." 
Check out their Facebook to learn how you can support Boozer Farms!  
Related News
Filed Under: Big Pitch, Front Page, Small Business, Uncategorized

If you've been following REV for a while, you probably remember The Big Pitch Competitions we used to hold back in the day. The Big Pitch presented by PNC was essentially our own little version of Shark Tank. And a lot of your favorite local businesses that participated in this competition now have active retail storefronts that you can go check out. Let's start with some of our finalists that are based in the City of Birmingham and see what they've been up to!

Filed Under: Front Page, Small Business, Uncategorized, Woodlawn

We're so excited to welcome yet another new business to the Woodlawn Community! Thrive Wellness Lounge is a plant-based health and wellness store in the heart of Woodlawn owned by Tish Fletcher (a veteran Woodlawn Street Market vendor – whoop whoop)! You can swing by and check out Woodlawn's newest addition on Tuesday – Saturday from 11:00 a.m. – 5:30 p.m. It's always a good time to support a female, black-owned local business! We talked to Tish a little bit more about her journey to opening her very own brick and mortar store. Keep reading to learn more!

Filed Under: Business-Proving, Front Page, Small Business, Uncategorized, Woodlawn, Woodlawn Street Market

It's our favorite time of the month again – Woodlawn Street Market time! Woohoo! This month's market will be held on August 13, 2022, from 5-9 p.m. and it's a night market – because we all know how bad that Alabama heat can get! Keep reading to check out the vendors that will be featured at this month's market.