There's no doubt that things will look different as Birmingham's eateries and bars open their doors to welcome back patrons. Customer and employee safety will definitely be top of mind for the city's bustling culinary scene, so things may look a little different as they adhere to new safety rules. Here are some examples of what restaurants in other cities and states are doing to promote social distancing:  
Tampa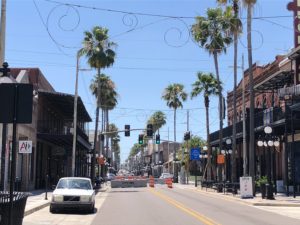 As a part of the city's Lift Up Local Recovery Plan, both restaurants and retailers are allowed to extend their footprint out into city streets and into privately-owned parking lots. All seating —both indoors and outdoors—must be spaced 6-feet apart. And, indoor seating is capped at 25-percent occupancy. Restaurants are also encouraged to give out paper menus and use contactless ordering and payment methods. More info here.  
Cincinnati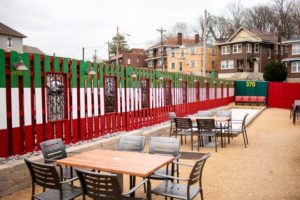 Starting Friday, May 15, 25 streets will close to allow for more outdoor seating for restaurants downtown and in the Over-The-Rhine area, according to The Cincinnati Enquirer. "Restaurants are critical to the vibrancy in our urban core," Cincinnati Mayor John Cranley told the outlet. "Shutting down streets and lanes to expand dining so people can come back downtown and get delicious meals will be great." According to the news outlet, the plan will also extend to neighborhood bars and restaurants.  
California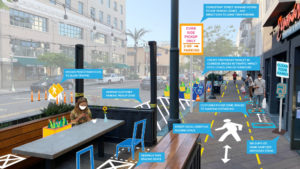 Studio One Eleven suggests that cities in California use proven methods such as parklets and flex zones to expand outdoor seating options. Parklets, used in Long Beach in 2011, involve converting some curbside parking spaces into dining areas. Flex zones temporary pop-up dining areas marked off using colorful spray chalk designs. See more of their suggestions here.  
Vilnius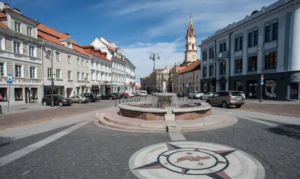 Other countries are also tackling the outdoor seating conundrum. Vilnius, the capital of Lithuania, will turn most of the city into an outdoor café in hopes of helping out its bar and restaurant industry.  So far, 18 public spaces have opened up, with more expected soon. Read more from The Guardian.  
Related News
Filed Under: Front Page, Get Involved, Historic Preservation, Residential

President and CEO of REV Birmingham David Fleming writes about the importance of historic preservation and highlights the advocacy efforts that saved the French Quarter in New Orleans and the Forest Park neighborhood in Birmingham. The article concludes with a call to action, urging for new leaders and the implementation of various strategies to protect and celebrate Birmingham's historic buildings and places.

Filed Under: Filling Vacant Spaces, Front Page, Small Business, Woodlawn, Yaysayers

Lights, Camera, Action! The rebirth of the Woodlawn Theater is happening this weekend in the heart of Woodlawn. The theater is opening its doors to the public with two extraordinary opening events that are FREE to the public. The 1400 square foot venue has a wide range of amenities and even has a full-service bar. Because of the Mason Music Foundation, this venue is filling a much needed resource for local musicians to perform. Keep reading to discover how the theater came back to life and its impact on the community.

Filed Under: Downtown Birmingham, Events, Front Page, Yaysayers

Brian Allen, a talented cornerback, has made the remarkable transition from a small town in Texas to the vibrant city of Birmingham. Choosing Birmingham for his football career for two consecutive seasons, Brian's unwavering dedication and exceptional skills have made him a standout figure in the world of football. To dive deeper into Brian's journey and discover his genuine appreciation for the city, watch this video with the link below!