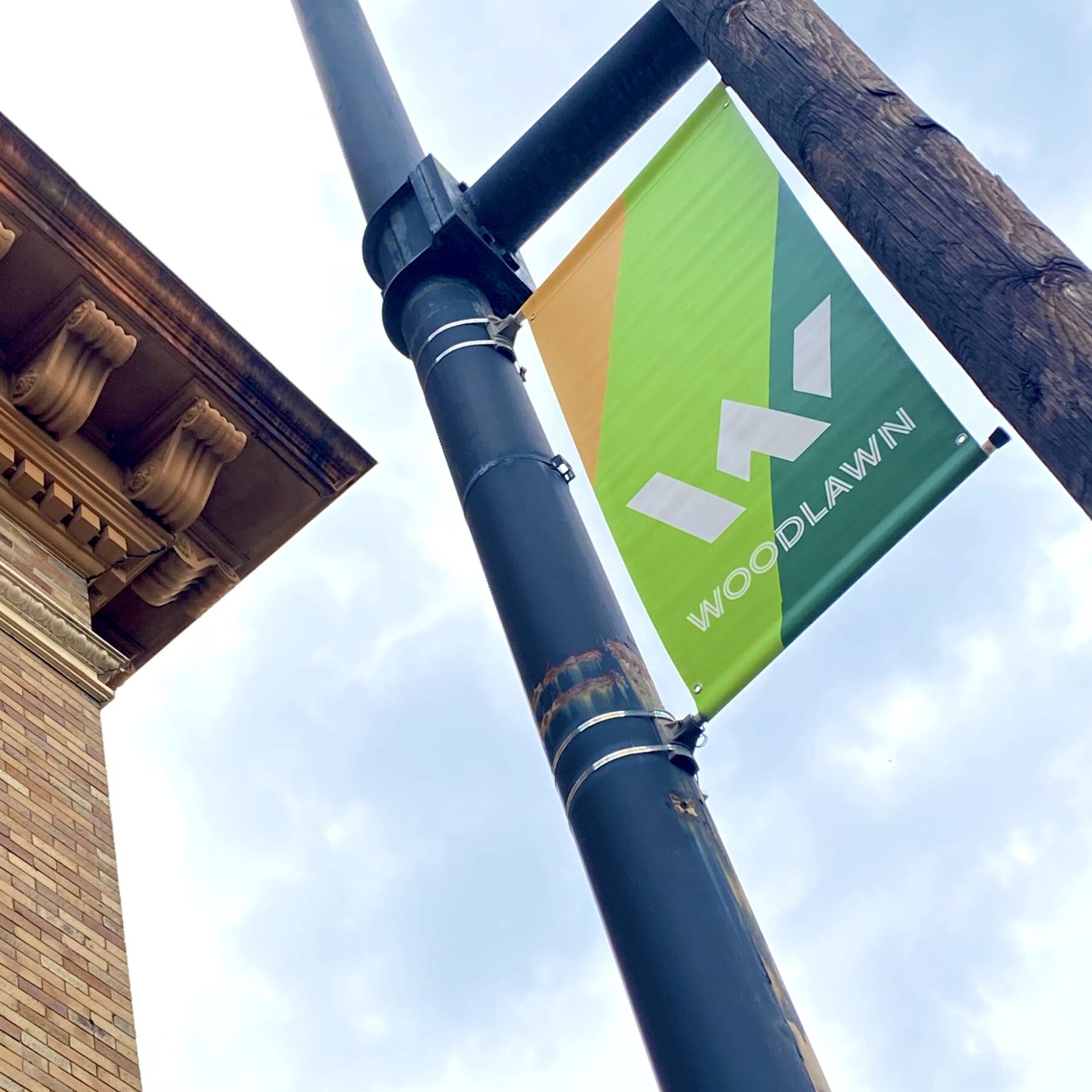 Woodlawn Business Association is much more than a membership for business owners who open in Woodlawn—it's a network, a resource, and a big team of community cheerleaders.
Currently, around 35 businesses are members of the Woodlawn Business Association; more community partners, neighborhood residents, and precinct representatives regularly join meetings. The WBA meets five times a year to share useful information, discuss issues and questions and plan special events and initiatives. But the best part is finding your community.
"The number one benefit of being a part of the Woodlawn Business Association is getting to know your neighbor!" says Woodlawn Business Association Vice President Rebekah Fox. "Owning a small business is fulfilling but, certainly, a substantial load for anyone to bear. Knowing you have support within the business district and community you call home is a gift."
Fox, who also serves as a Woodlawn Urban Main Community Facilitator with REV Birmingham and coordinates the Woodlawn Street Market, has helped grow the WBA's membership over the past three years to create an even more cohesive merchant network in Woodlawn.
"The number one benefit of being a part of the Woodlawn Business Association is getting to know your neighbor!"
"The WBA is a place to network, collaborate, share concerns and, best of all, plant roots," Fox says, "which serves for the long game of the business and certainly for the impact a business can make within the community."
Connecting with the WBA also means connecting with the teams at Woodlawn Foundation, REV Birmingham & Urban Main who help lead revitalization efforts in the business district. Each organization plays an integral role in supporting the efforts of the community—including business owners. The organizations are in regular communication with WBA members to share active on-the-ground efforts to address district issues and opportunities as well as individual businesses' needs.
FEE-FREE 2021
In 2021, joining the Woodlawn Business Association is more accessible than ever! Recognizing the strain COVID-19 has presented for many businesses, the WBA has waived 2021 fees to make joining or retaining membership an easy decision for Woodlawn business owners.
WBA fees will eventually resume with two options: $99 annual fee or $500 lifetime fee.
Want to get involved with the Woodlawn Business Association, volunteer, or just say hi?
Related News
Filed Under: Business-Proving, Front Page

All too often we catch ourselves reading the news wanting to help, but not knowing where to begin. That's why Maria Underwood created Fundrage, a social impact platform that connects users to nonprofits they can support based on the exact news article that they're reading. Keep reading to find out more about how this app is playing a huge role in creating positive change in real time!

Filed Under: Downtown Birmingham, Front Page, Potential-Proving, Uncategorized, Yaysayers

This Friday, May 20th, we will be having a (20th) Street Party (which you can read more about here) to celebrate the end of our Birmingham Green Refresh! While this certainly calls for a celebration, the party doesn't stop there. We will still be adding some finishing touches to the street after the (20th) Street Party. These additional touches will help make Birmingham's main street more vibrant, interactive, and efficient! Additions will include smart trash cans, free libraries, street performers, and more!

Filed Under: Downtown Birmingham, Front Page, Uncategorized

We've talked about sports, but downtown has so much more to offer! Downtown Birmingham has so many experiences in store for you, which can also turn into life-long memories. And lucky for you, we've created a tool to make all that exploring so much easier!