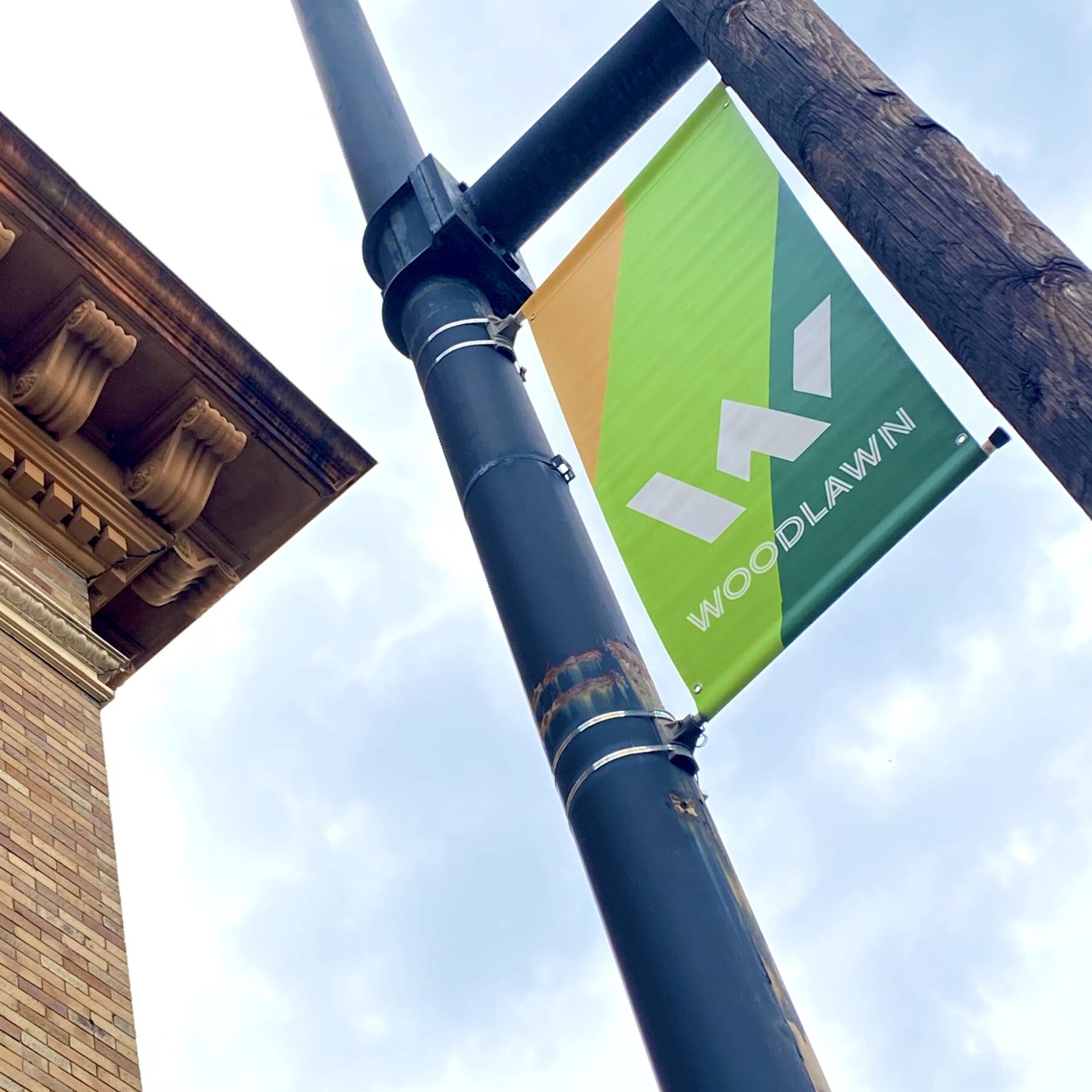 Woodlawn Business Association is much more than a membership for business owners who open in Woodlawn—it's a network, a resource, and a big team of community cheerleaders.
Currently, around 35 businesses are members of the Woodlawn Business Association; more community partners, neighborhood residents, and precinct representatives regularly join meetings. The WBA meets five times a year to share useful information, discuss issues and questions and plan special events and initiatives. But the best part is finding your community.
"The number one benefit of being a part of the Woodlawn Business Association is getting to know your neighbor!" says Woodlawn Business Association Vice President Rebekah Fox. "Owning a small business is fulfilling but, certainly, a substantial load for anyone to bear. Knowing you have support within the business district and community you call home is a gift."
Fox, who also serves as a Woodlawn Urban Main Community Facilitator with REV Birmingham and coordinates the Woodlawn Street Market, has helped grow the WBA's membership over the past three years to create an even more cohesive merchant network in Woodlawn.
"The number one benefit of being a part of the Woodlawn Business Association is getting to know your neighbor!"
"The WBA is a place to network, collaborate, share concerns and, best of all, plant roots," Fox says, "which serves for the long game of the business and certainly for the impact a business can make within the community."
Connecting with the WBA also means connecting with the teams at Woodlawn Foundation, REV Birmingham & Urban Main who help lead revitalization efforts in the business district. Each organization plays an integral role in supporting the efforts of the community—including business owners. The organizations are in regular communication with WBA members to share active on-the-ground efforts to address district issues and opportunities as well as individual businesses' needs.
FEE-FREE 2021
In 2021, joining the Woodlawn Business Association is more accessible than ever! Recognizing the strain COVID-19 has presented for many businesses, the WBA has waived 2021 fees to make joining or retaining membership an easy decision for Woodlawn business owners.
WBA fees will eventually resume with two options: $99 annual fee or $500 lifetime fee.
Want to get involved with the Woodlawn Business Association, volunteer, or just say hi?
Related News
Filed Under: Big Pitch, Front Page, Small Business, Uncategorized

If you've been following REV for a while, you probably remember The Big Pitch Competitions we used to hold back in the day. The Big Pitch presented by PNC was essentially our own little version of Shark Tank. And a lot of your favorite local businesses that participated in this competition now have active retail storefronts that you can go check out. Let's start with some of our finalists that are based in the City of Birmingham and see what they've been up to!

Filed Under: Developer, Downtown Birmingham, Filling Vacant Spaces, Front Page, Potential-Proving, Uncategorized

Have you been to Downtown Birmingham's newest development located on 25th Street? If not, you need to head down there ASAP and check it out! This new single story development is a product of a collaboration between David Baker Architects (DBA) and Locke General Contractors, led by DBA's very own Amanda Loper. It is intended to be a "collaborative commercial space in a catalyst development area of Birmingham." Both DBA and Locke General Contractors will be tenants of the space, along with June Coffee Roasters, Zephyr Barber, and Last Call Baking Cooperative!

Filed Under: Downtown Birmingham, Events, Front Page, Uncategorized

One of Birmingham's many hidden treasures is the music scene downtown. The sheer volume of concert venues we have in downtown Birmingham is something most people aren't even aware of – but it really is remarkable! There is truly something for everyone, whether you're into the smaller, more intimate venues or the large-scale venues for those big name artists. Keep reading to check out some of the cool venues downtown Birmingham has to offer.