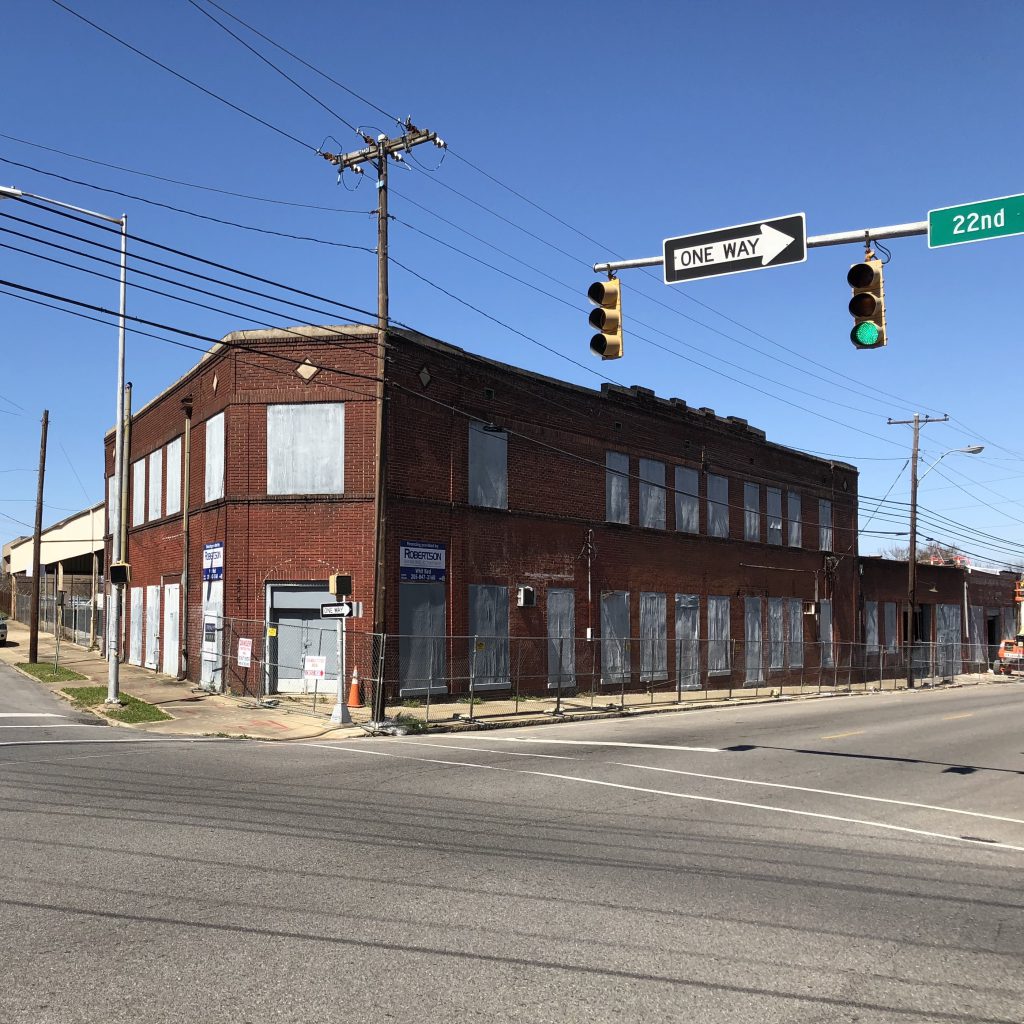 Anchoring a distinctive angled corner near Five Points South, the Family Services Laundry Building may have looked like an old brick warehouse to many passersby – but developer Mike Mouron saw potential as soon as he stepped inside. 
The 92-year-old structure is one of three Birmingham projects that received a 2018 Alabama Historic Rehabilitation Tax Credit allocation. This development was awarded almost $1.67 million of the $12 million allocated for urban districts.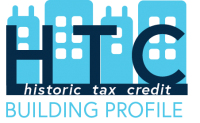 Mouron, founder and chairman of Capstone Real Estate Investments and a member of REV Birmingham's board, has contracted Williams Blackstock to design and Stewart Perry to transform the space into 2200 Magnolia – a bright, airy office space that sister companies Retail Specialists and Retail Strategies will call home.  
The Birmingham Business Journal describes Retail Specialists as one of Birmingham's fastest-growing real estate firms, and Retail Strategies is its complementary consulting firm. The companies will occupy about 60 percent of the 30,000 square-foot space; Capstone is looking for the right tenants to fill other 12,000 square feet. 
"The building is pretty nondescript, but when I walked in the space, having developed some historic buildings, I began to appreciate what the space could become," Mouron said. "It had high ceilings and windows that had been bricked over; I could visualize it after knocking the bricks out. The scale of the windows is as impressive as the number of windows in the building. It's going to be about as close to a greenhouse as you can get in an office space." 
Capstone, Williams Blackstock and Stewart Perry are working with the old warehouse's beautiful bones to create a unique space that boasts big windows, polished concrete floors, original brick interior walls and exposed original metal trusses that line the high ceilings – highlighting the curved barrel roof in portions of the building. Each bricked-over window – some as tall as 8 feet and as wide as 20 feet – will return to the original appearance with custom reproduction (and in some cases, restored original) iron frames filled with energy-efficient glass panes. Twelve 4-foot-by-6-foot skylights are also being rebuilt to clone the intricate original design using efficient materials.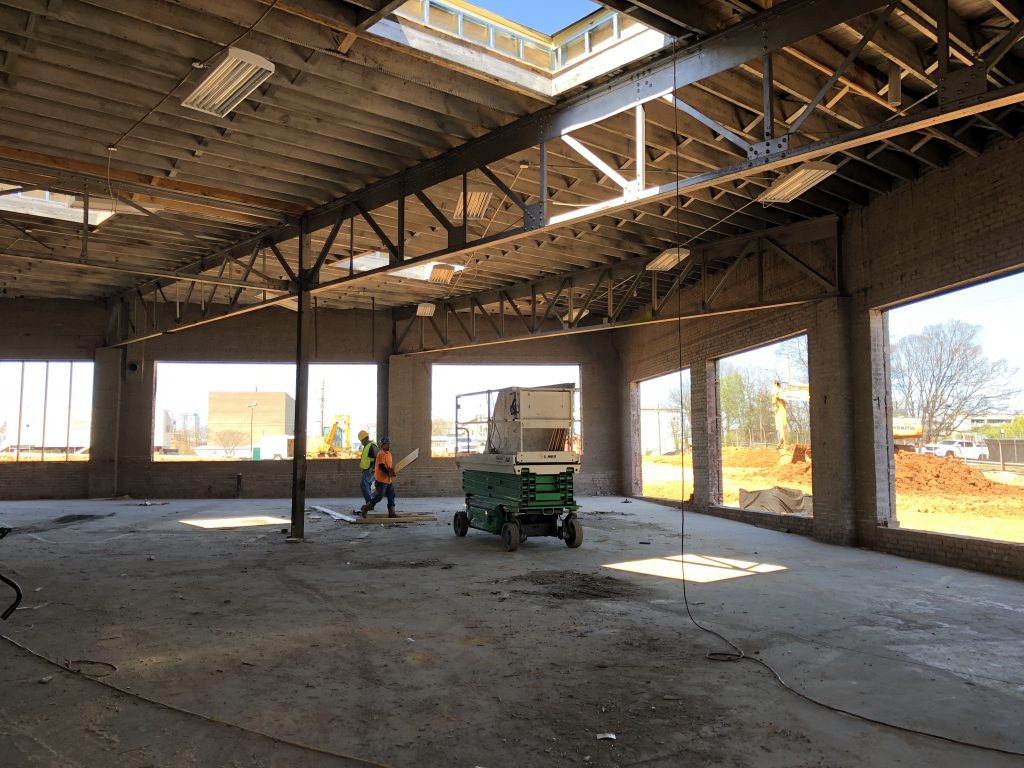 "Every project we build is special, but these types of projects hold so much history that they take on a different kind of significance," said Merrill Stewart of Stewart Perry. "When done correctly, they can transform the landscape of a neighborhood and the surrounding community. We are hoping to see the 2200 Magnolia building become a catalyst for continued change on Birmingham's Southside, a vital part of our city's past and future."  
A large section of the Retail Specialists and Retail Strategies space was used for automotive repair in the building's former life, and the floor is at a significant slope. Not ideal for office furniture, the angle challenged the designers to do some creative problem solving. Ultimately, the team dreamed up a series of flat areas connected by a serpentine walkway. The elevation changes, Mouron says, add to the interest inside.  
Outside, there's an expansive patio lining 22nd Street that punctuates the Retail Strategies space, plus ample parking on the 2.8-acre block, which will undergo paving and landscaping to prepare for the block's new use. 
Although the building is almost 100 years old, it was not located in a historic district. Mouron worked with consultant David Schneider to submit materials to establish a new historical district in addition to preparing Capstone's historic tax credit application. Five Points neighbors, city officials and REV CEO David Fleming wrote endorsement letters to the state's historic tax credit committee in support of the project. In early March, 2200 Magnolia made the number three spot on the Alabama Historic Rehabilitation Tax Credit urban allocations list after a competitive 2018 selection process. 
"Historic commercial districts and neighborhoods help a city attract and retain talent and businesses – and the proof is in 2200 Magnolia's pudding, where a local business that serves national clients is choosing to invest in their future in Birmingham," Fleming said. "Demand for historic redevelopment projects is strong here – as demonstrated by the long waiting list for the historic tax credits – and these credits return great value to the state. Just imagine the progress we could see in historic areas across Alabama if the state's historic tax credit cap were raised."  
2200 Magnolia is under construction, and Mouron expects to finish the exterior, common spaces and the Retail Specialists/Retail Strategies space before the end of 2018. The remaining space will be finished based on tenant needs once they are identified.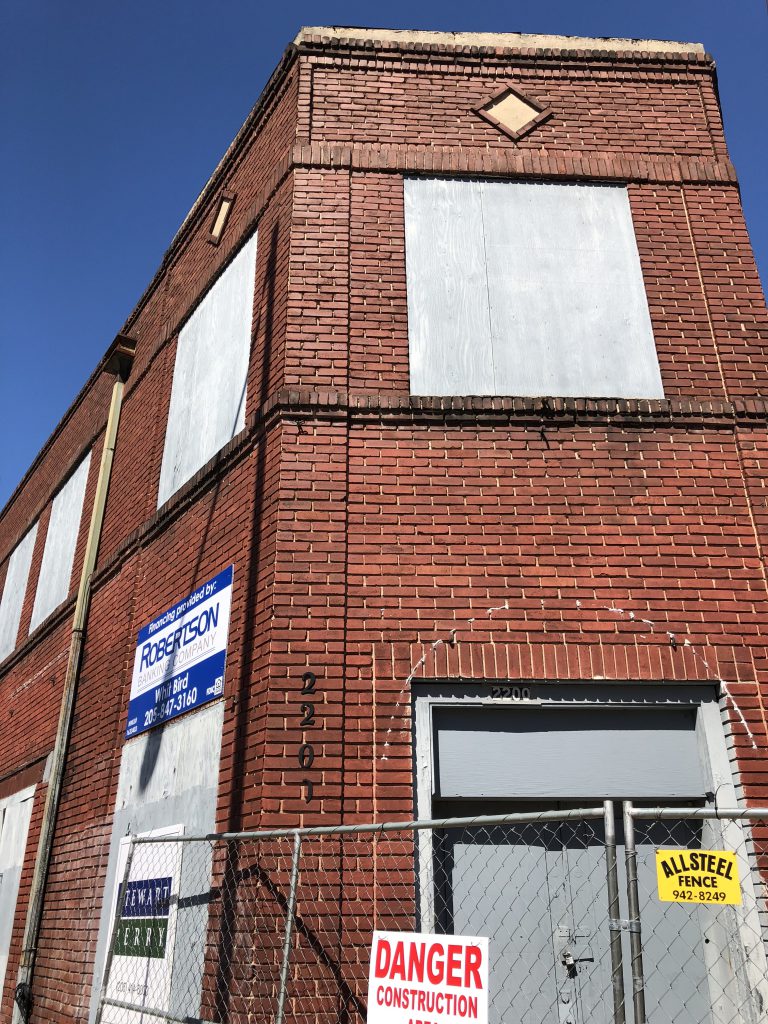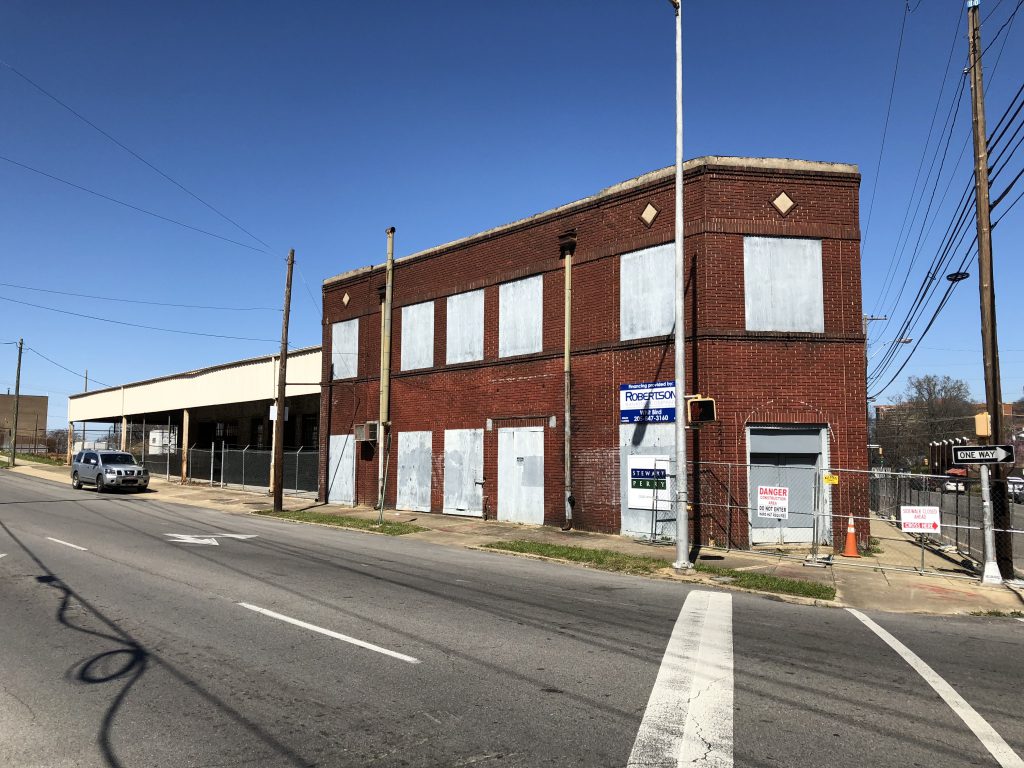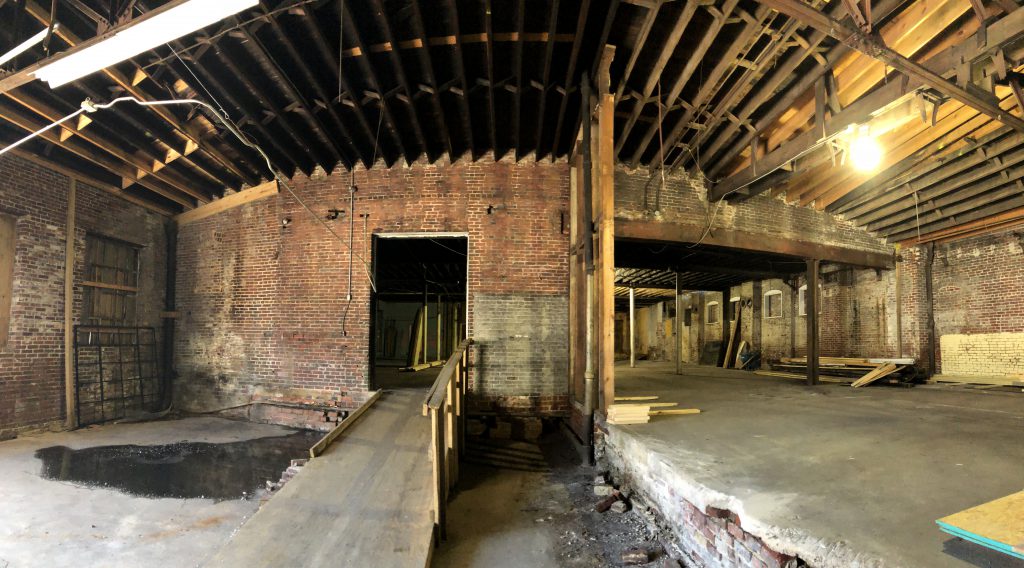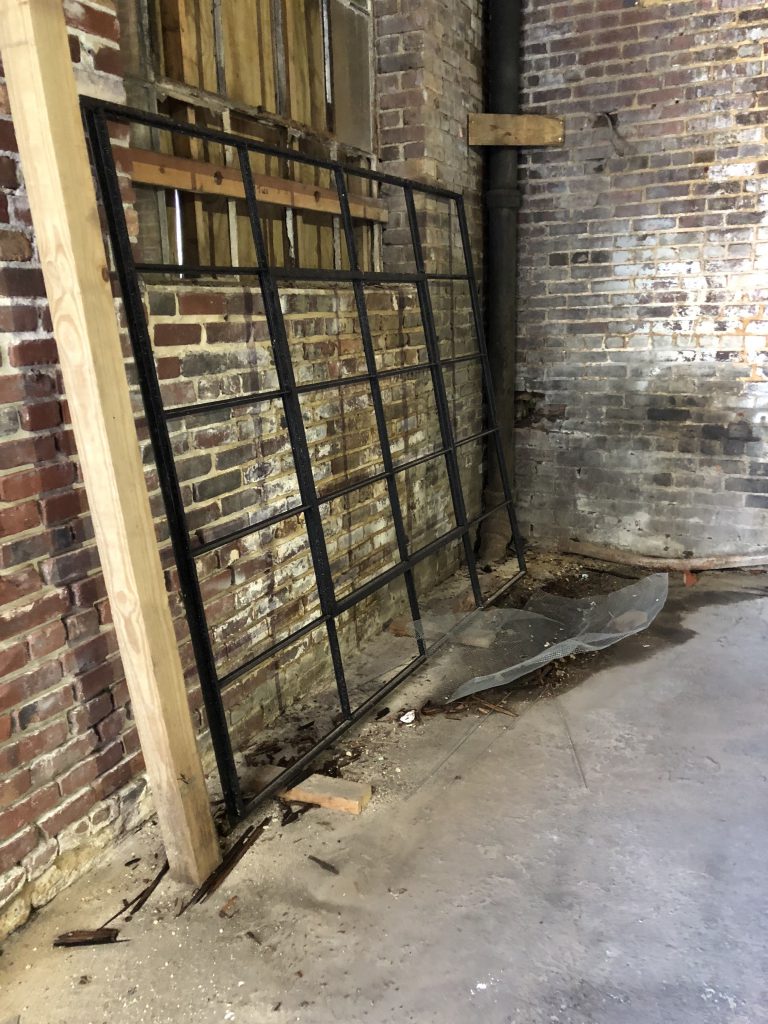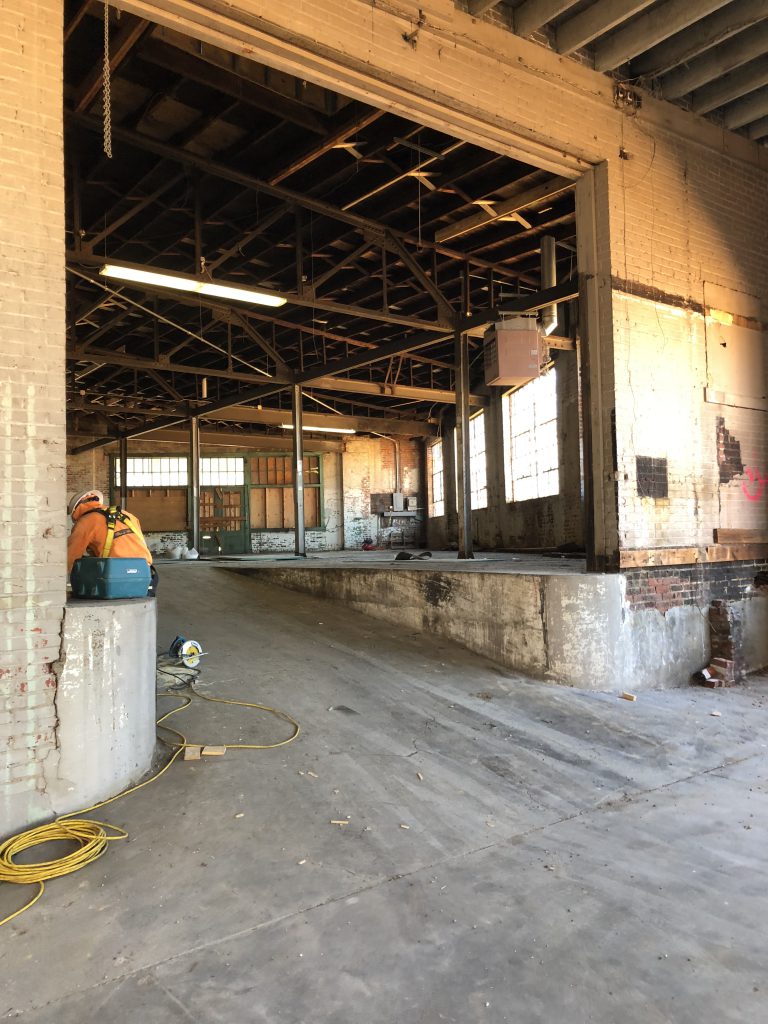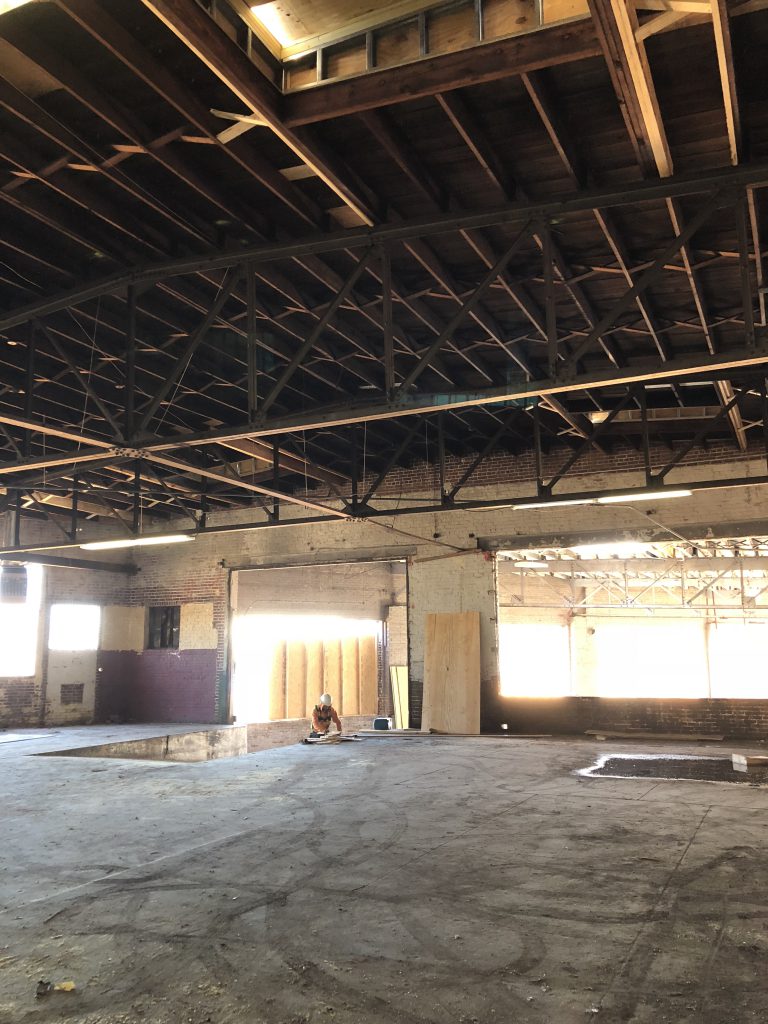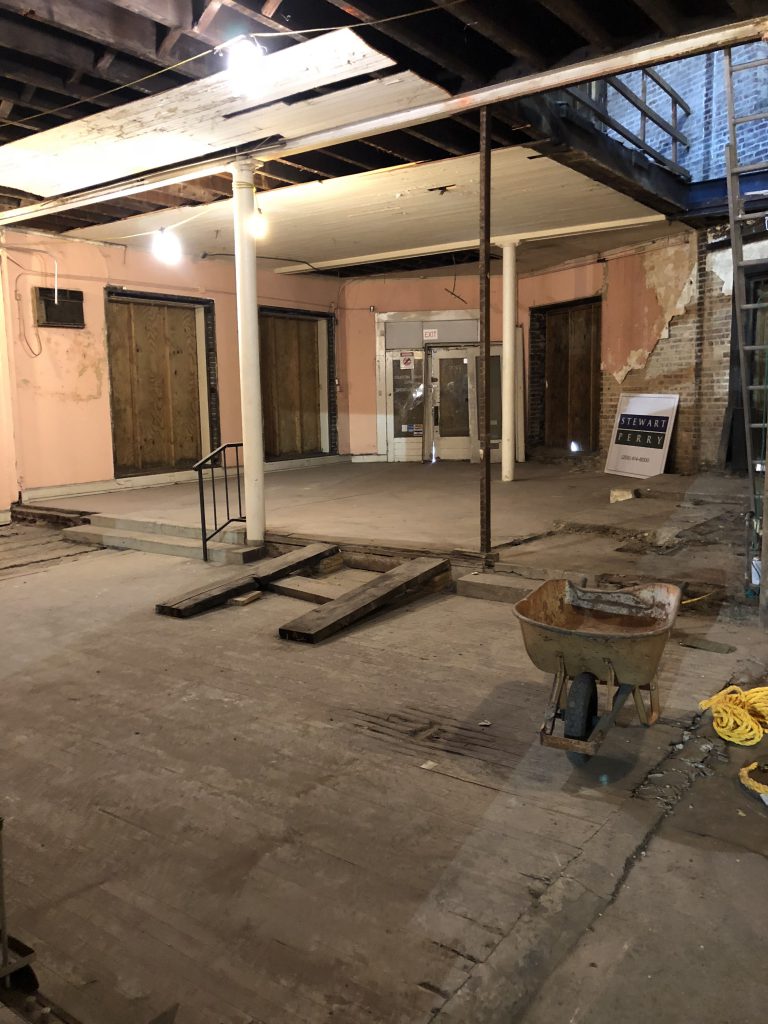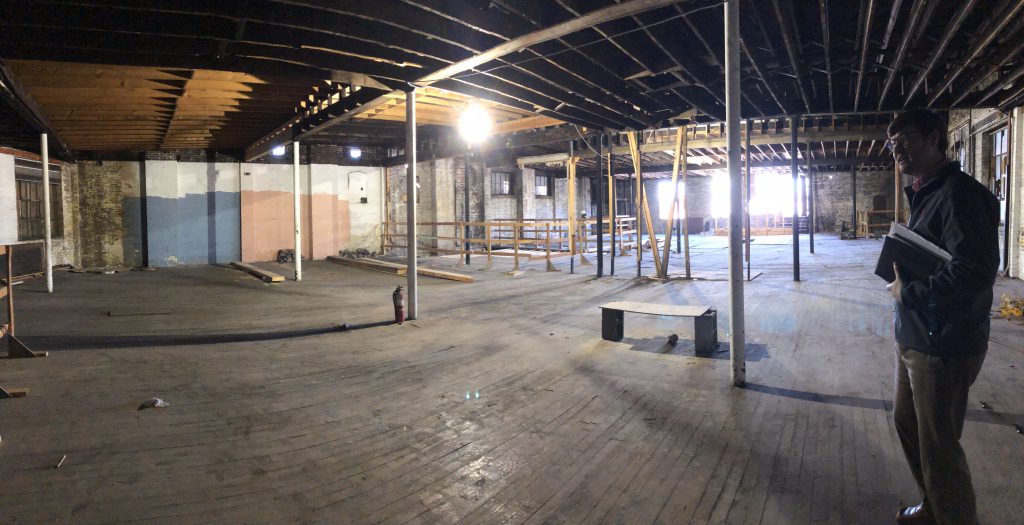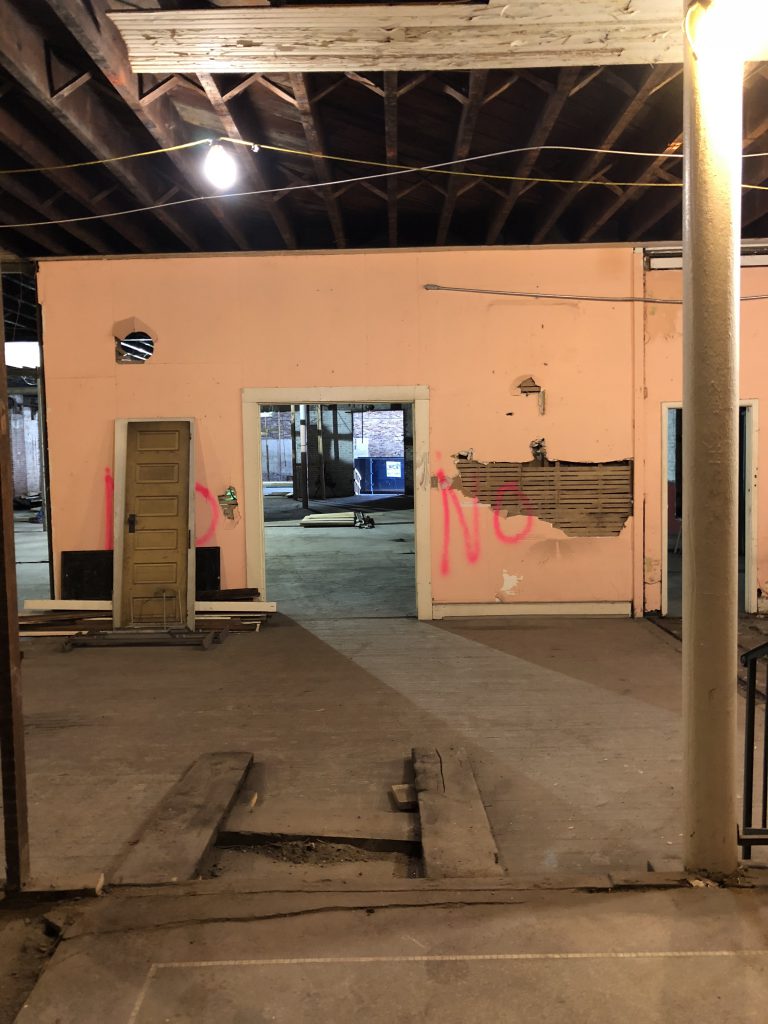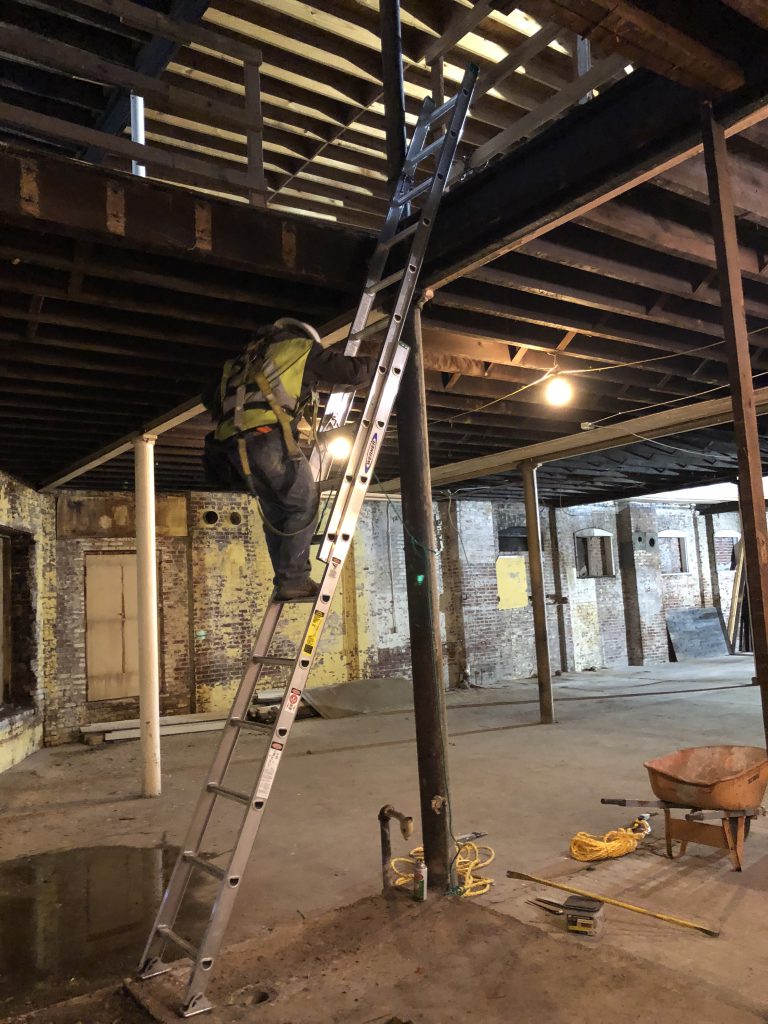 UPSTAIRS: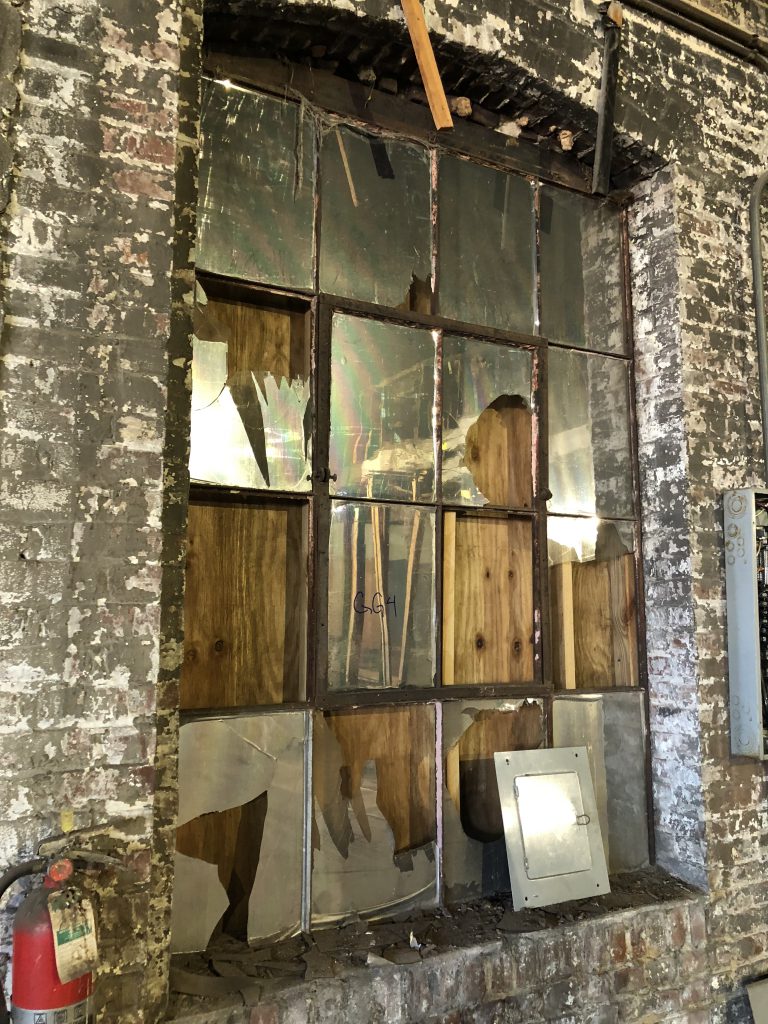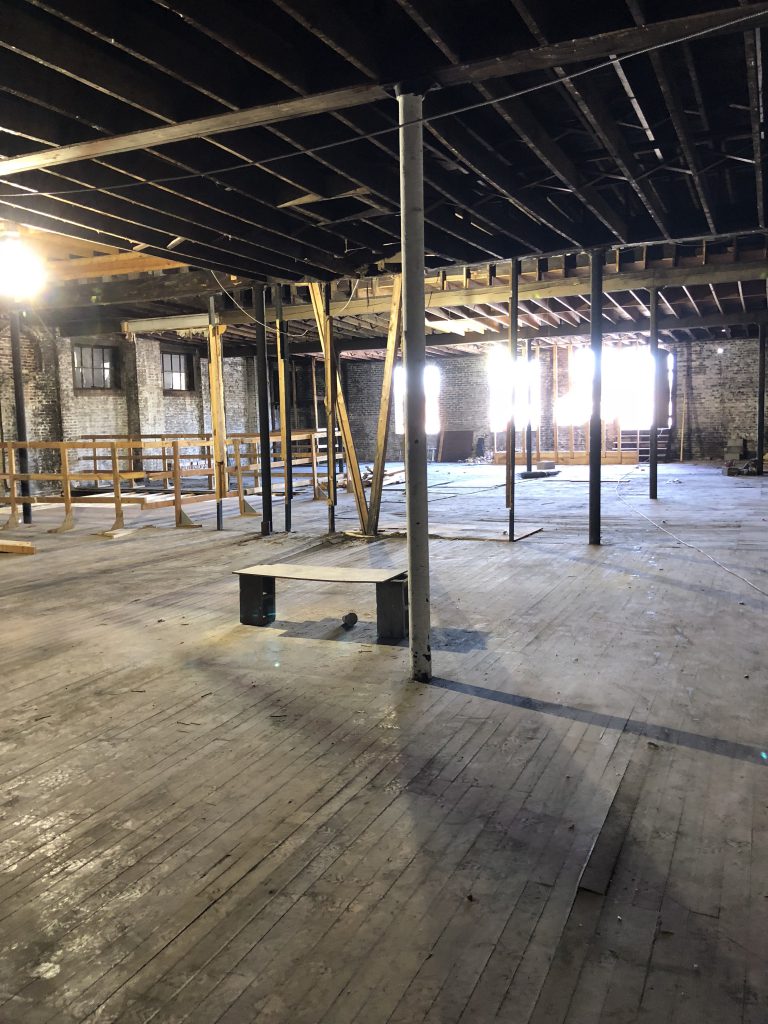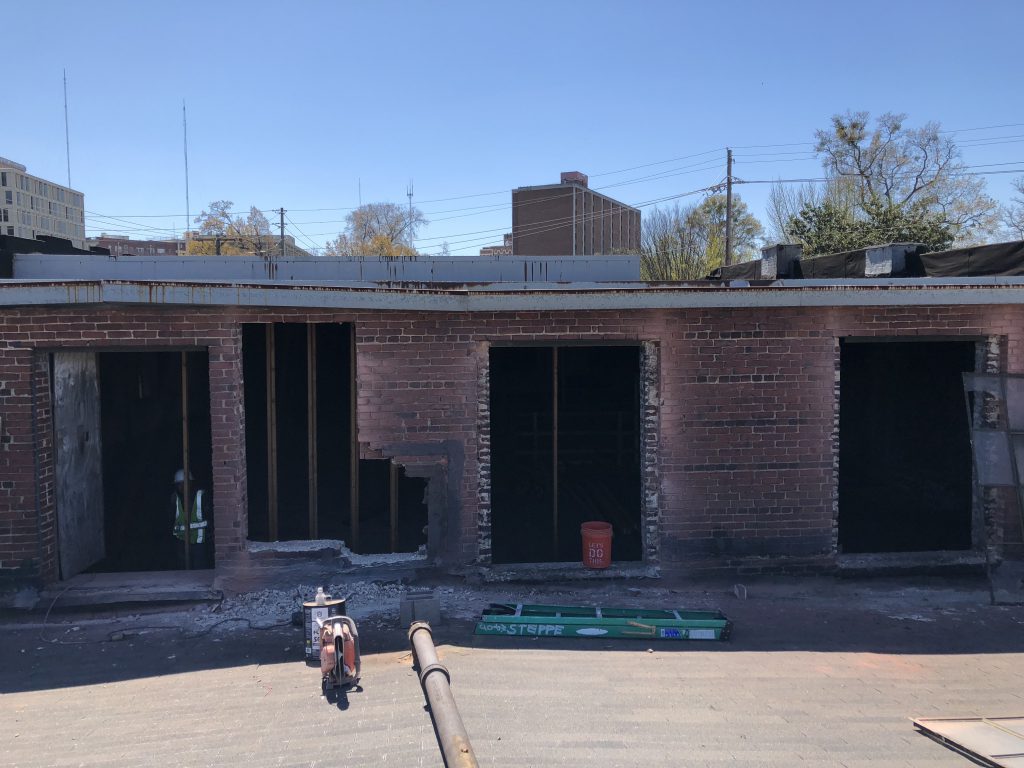 Related News
Filed Under: Filling Vacant Spaces, Front Page, Small Business, Woodlawn, Yaysayers

Lights, Camera, Action! The rebirth of the Woodlawn Theater is happening this weekend in the heart of Woodlawn. The theater is opening its doors to the public with two extraordinary opening events that are FREE to the public. The 1400 square foot venue has a wide range of amenities and even has a full-service bar. Because of the Mason Music Foundation, this venue is filling a much needed resource for local musicians to perform. Keep reading to discover how the theater came back to life and its impact on the community.

Filed Under: Developer, Downtown Birmingham, Filling Vacant Spaces, Front Page, Potential-Proving

Many historic buildings, including the John Hand and The Frank, have been successfully redeveloped while preserving their original charm. May is Historic Preservation Month, which aims to raise awareness about the importance of preserving historic buildings. Currently, numerous buildings possess a solid foundation but have been left vacant and require immediate attention for preservation. Find out which treasures are in need of your help today!

Filed Under: Developer, Downtown Birmingham, Front Page, Transportation, Yaysayers

Parking lots are dead spaces. Nothing we can construct sucks the life and vibrancy out of a place more than a parking lot. Yet we cannot seem to live without parking. Views on parking dominate almost every issue related to downtown growth. From not enough parking to being too expensive, learn from David Fleming why parking is essential to Birmingham's growth.