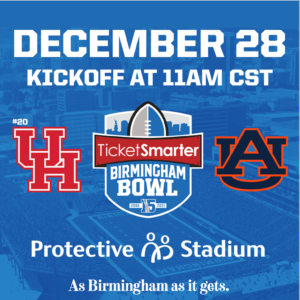 We all know how serious football is in the south – and the Birmingham Bowl, which will be held the weekend of December 27th, is no exception (BTW you can still get your tickets for that here)! We'll be hosting a lot of out-of-town folks during the Birmingham Bowl and we want to make sure we keep them busy with all the fun things happening in Birmingham! The city has so much to offer – from our beautiful Downtown area, our lively parks, fun bars, vibrant markets, and most importantly the delicious FOOD! There is so much to do that it's almost impossible to get bored (or hungry). Keep reading to get some great ideas on what to do next time you're in town!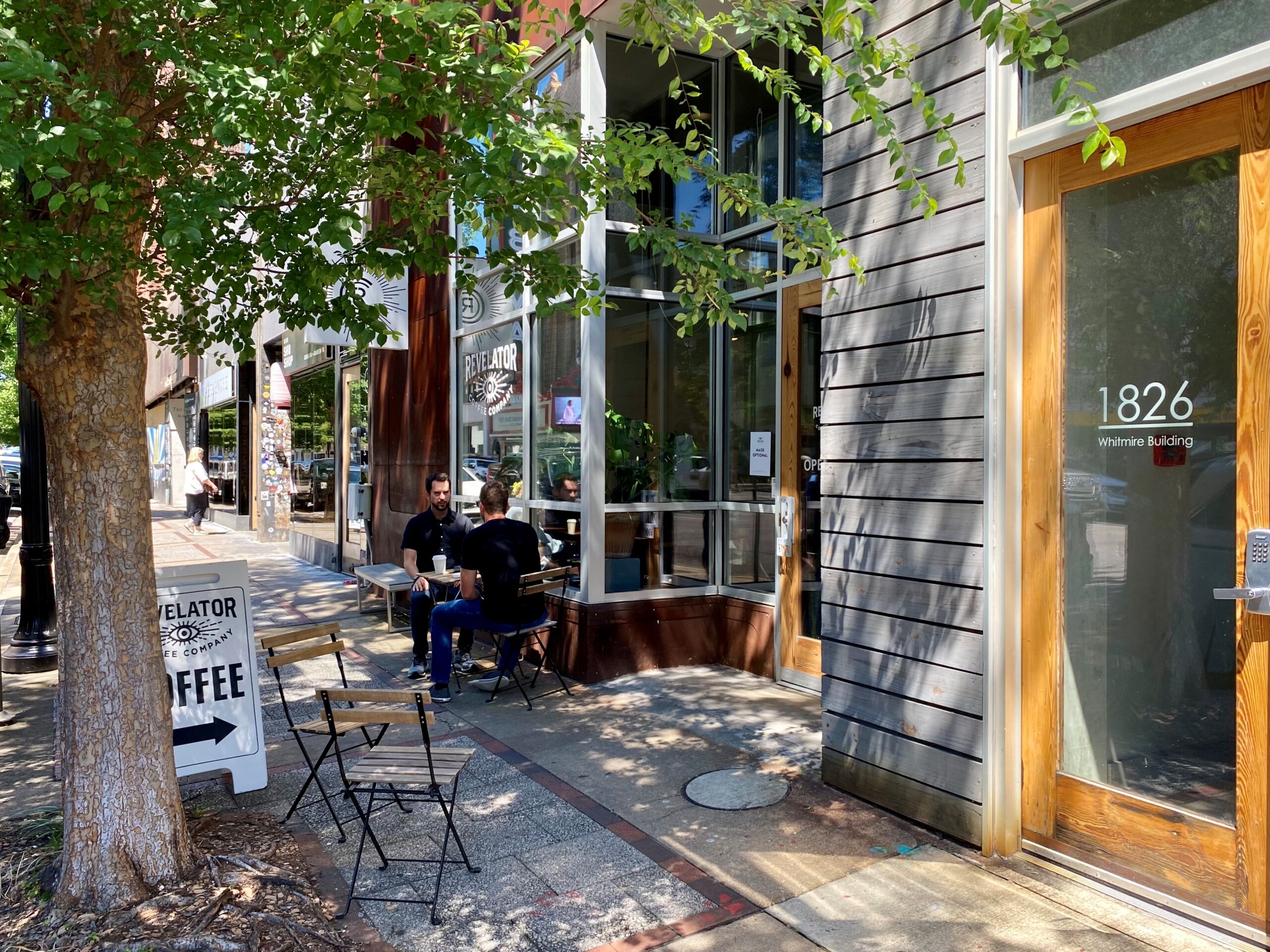 First stop: breakfast
Breakfast is the most important meal of the day – so you better not skip it! If you're looking for a quick "grab n go" kind of breakfast, Birmingham is home to some of the best coffee shops (in our humble opinion). Check out this article that features 10 of our favorite coffee spots located Downtown that offer up a caffeine fix and a quick bite to fuel your body for the long day you've got ahead of you!
If you've got time to kill and are looking for a sit-down breakfast spot, we've got some great options for you! Edgar's Bakery is a great spot to stop at – their strawberry cake is *chef's kiss* – can't be beat! Another great option is The Pancake House which is located in Five Points South. I think it goes without saying, but their pancakes are pretty dang good! And for all our fellow sweet tooth's out there you have to swing by Birmingham Breadworks and snag one of their cinnamon rolls – sorry, we don't make the rules!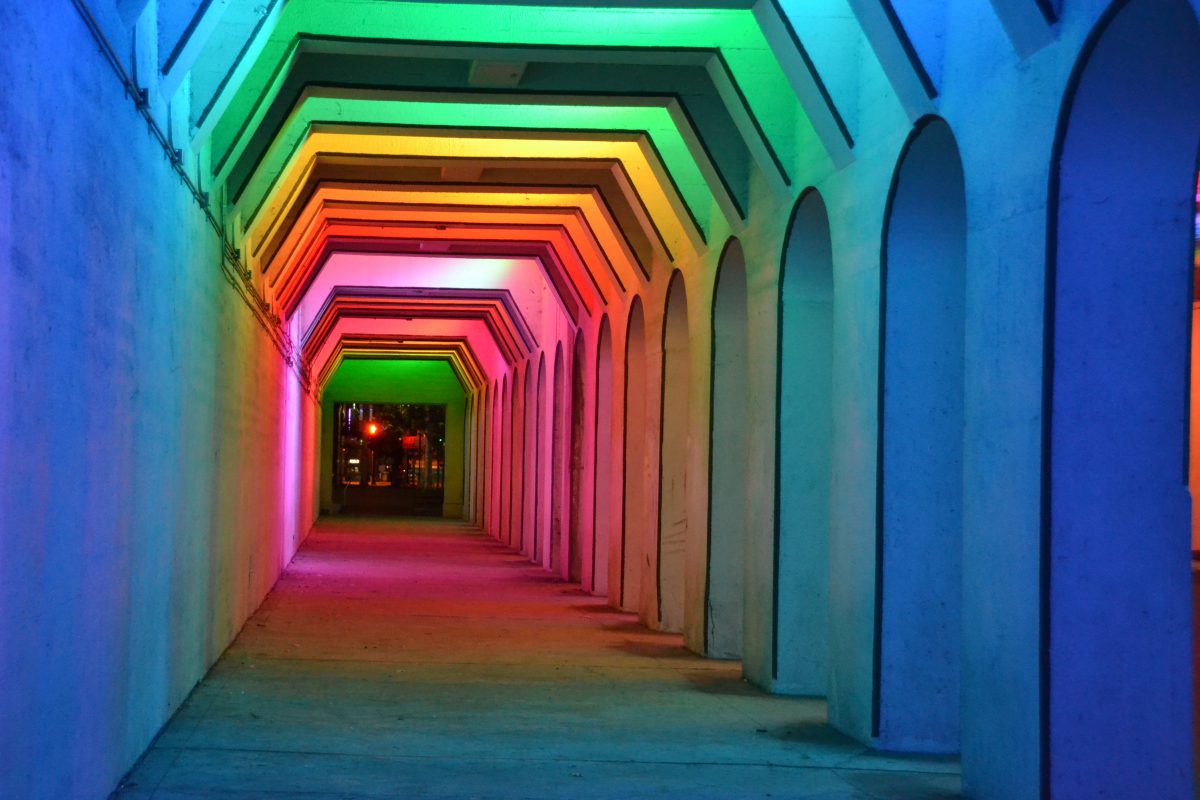 Time to explore!
Now that you've got a full belly, it's time to get on with the day! There are so many places to check out so let's get to it.
If you're looking for some kid friendly options, we highly recommend the McWane Science Center! It's an interactive museum that features an IMAX theatre and it's honestly just as much fun for the adults as it is for the kids. We also recommend you check out the Botanical Gardens. It's a great spot for all ages and you can get some great pictures out of it! If you're looking for another great insta-worthy spot, check out the rainbow tunnels! The Vulcan is another must-see spot. It's one of Birmingham's biggest landmarks and there's a museum that you can go explore. If you're up for it, climb to the top of the statue to get the best view of the city!  And of course, you can't forget the Sloss furnaces. The furnaces are packed with history and such a fun place to check out with family and friends! And if you're looking to do a little bit of local shopping and support small businesses check out Pepper Place or the Woodlawn Marketplace!
Birmingham is also home to so many parks that are great for an afternoon stroll or to just enjoy mother nature and maybe sneak in a quick nap (this may or may not be our personal preference). Railroad Park is centrally located, and an absolute must see! Linn Park is another fan favorite here at REV. You can also take a stroll through the Rotary Trail (it's beautiful at sunset!) or head over to Avondale Park and then finish your day off with some dinner and drinks over that way.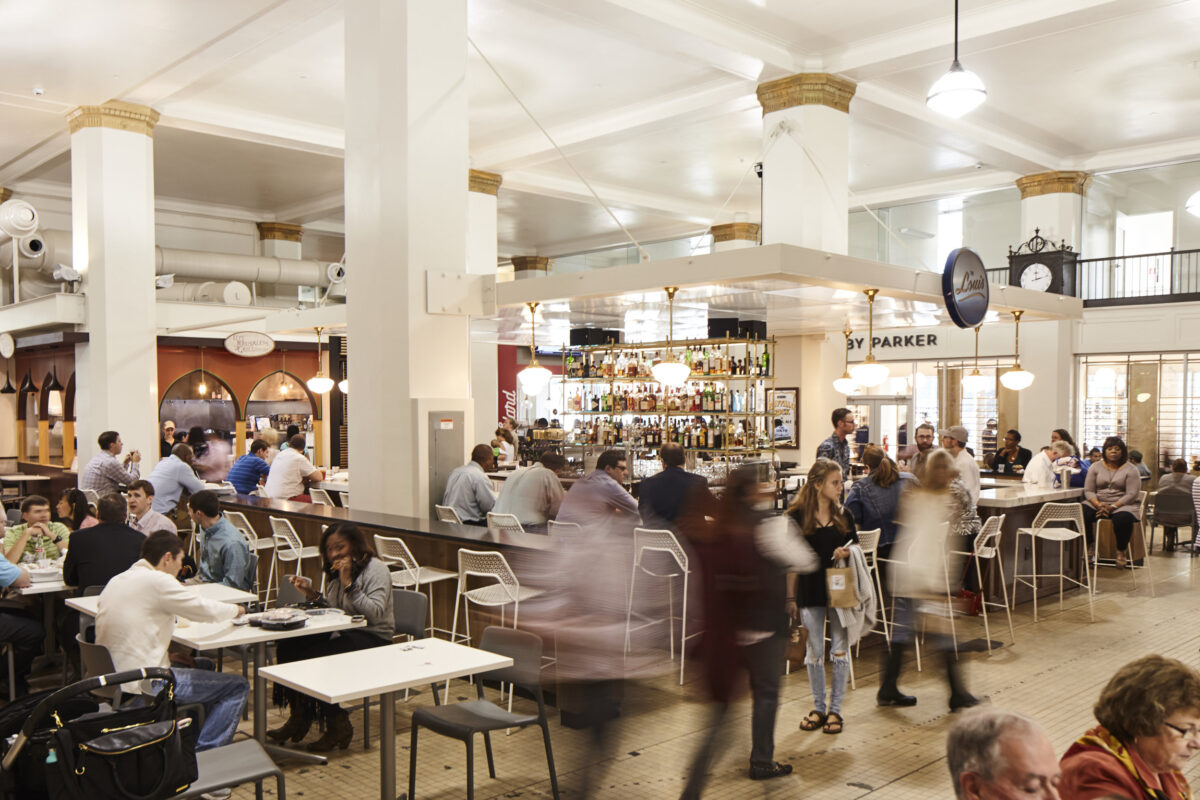 Lunch Time!
In case we haven't said it enough, let us remind you that Birmingham has the BEST food! Here are some of our favorite lunch spots:
Zaza, which is located on 20th St. N, offers up some of the best pizza in the city! It's quick and easy but still delicious – what more could you ask for?! If you're in the mood for some good ole' traditional American food, head a few doors down from Zaza and check out Paramount Bar to cure your cravings. Blue Root Co. has some great healthier options and is located in Pepper Place so you can head over there after you finish up your shopping. And of course – our favorite one stop shop – The Pizitz! This food hall has it all from chicken wings to ramen. You can literally find everything in here and we highly recommend it if your group can't decide on where to go!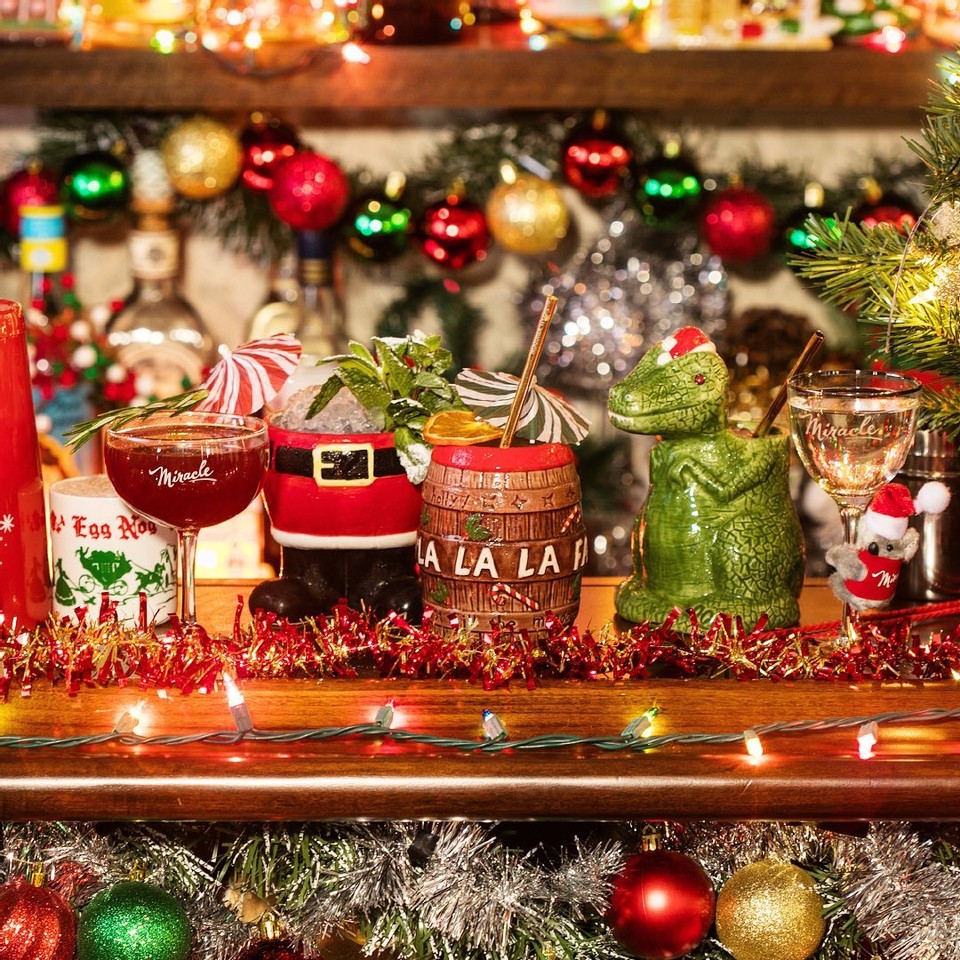 Happy Hour!
And now it's time for our favorite part of the tour – happy hour! Birmingham has tons to offer as far as bars & breweries go and it's nearly impossible to name them all. But here are some of our favorites!
Some of our favorite breweries include Good People, TrimTab, Avondale Brewing, Cahaba, Ghost Train…the list is endless! It really all depends on personal preference. You'll just have to try them all and see which one you like the best!
There are also so many fun bars to check out! We highly recommend you head over to Queen's Park and check out their "Miracle on 24th Street" extravaganza. The entire bar is decked out in Christmas decorations through the month of December and all of the drinks are holiday themed – it's truly an experience you cannot miss! Some other great places to check out are The Collins Bar, the rooftop bar at Elyton Hotel or Redmont Hotel, Neon Moon if you've got your dancing shoes on, and Pilcrow, which is an underground tequila bar! Again – there are so many more that we didn't name, but we guarantee once you get started downtown it'll be hard to stop!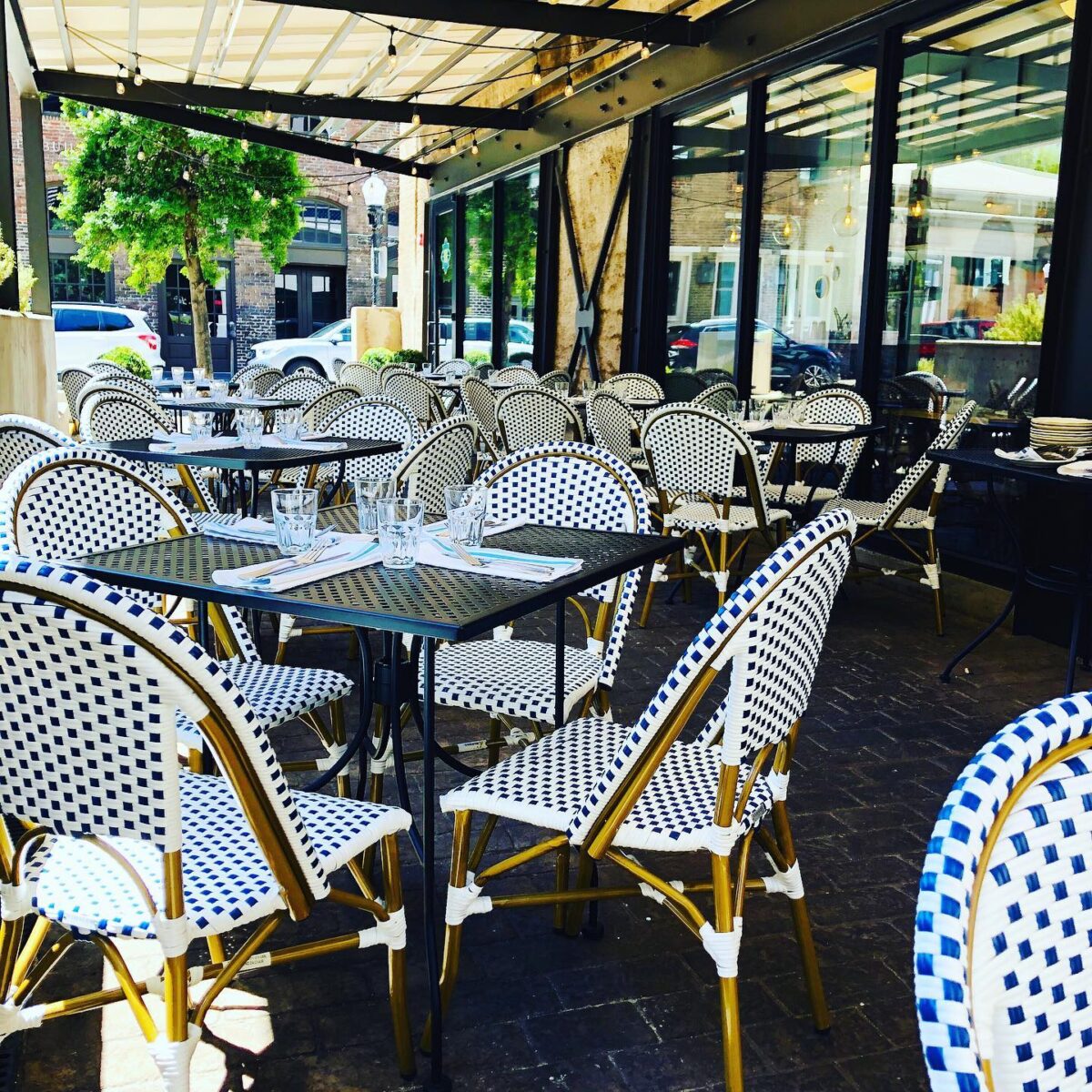 Time to feast!
We asked around to see what everybody's favorite dinner spot in Birmingham was and the overwhelming consensus was that El Barrio is THE place to be – and we would have to agree! Who doesn't love some good Mexican food?! However, if Mexican isn't your thing, you can check out Carrigan's (they have a gorgeous rooftop area you can sit in and get some awesome views while you enjoy your meal), The Essential (killer desserts here!), or EastWest (another fan favorite). These are just some of our personal favorites, but we encourage you to go out and find your own favorite spot!
Well, there you have it folks! Here is your guide to all things Birmingham whether you're in town for the Birmingham Bowl or just visiting for the fun of it! Although this isn't everything, it's a great starting point, if we do say so ourselves. Plus, half the fun of being in a new city is just walking around and seeing what unexpected fun you can stumble upon. And we promise there's tons of that in Birmingham – happy exploring!
Related News
Filed Under: Downtown Birmingham, Family Friendly, Front Page, Get Involved, Small Business, Yaysayers

With summer just around the corner, kids will soon be out of school and insisting on getting out of the house. Luckily, Downtown Birmingham has an abundance of family-friendly activities that will keep your kiddos entertained and create lifelong memories.

We know taking kids out for extended periods can be challenging; that's why we have curated a list of experiences designed to be enjoyable within a manageable 3 – 4 hour timeframe. This way, both children and parents can make the most of their time without feeling overwhelmed or exhausted. These four experiences include lunch options and are tailored to different ages and personalities.

Filed Under: Downtown Birmingham, Front Page, Get Involved, REV Team, Yaysayers

Meet Michael Symes, the new City Center District Manager for the Business Improvement District (BID). As a long-time resident of Birmingham, Michael brings a wealth of knowledge and experience to the role, having been an active member of the community since graduating from the University of Alabama. In this article, we will explore Michael's journey and learn about his "accidental roots" in the city, as well as his passion for working with the Business Improvement District (BID) of the Magic City. Follow along  as we get to know the person behind the job title and uncover the unique perspective he brings to the role.

Filed Under: Front Page, Get Involved, Historic Preservation, Residential

President and CEO of REV Birmingham David Fleming writes about the importance of historic preservation and highlights the advocacy efforts that saved the French Quarter in New Orleans and the Forest Park neighborhood in Birmingham. The article concludes with a call to action, urging for new leaders and the implementation of various strategies to protect and celebrate Birmingham's historic buildings and places.