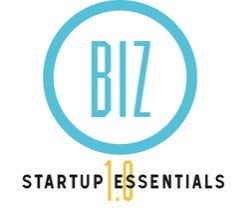 Register to participate in REV's BIZ 1.0: Startup Essentials workshop! This program is designed for starters who have a great idea and for those who don't know where to go next. Our goal is to encourage you to either START FAST or FAIL FAST. We'll work with to you refine your business for success… or move on to another idea before you sink your money and time into one that's flawed. Get started and join us for BIZ 1.0.
The next BIZ 1.0 Startup Essentials Workshop is Friday, April 21 2017 at 8:30AM in SocialVenture. Use promo code "aprilshowers" to receive half off when you register at revbham.eventbrite.com!
Upcoming dates are below:
Friday, April 21, 2017
Friday, May 19, 2017
Friday, June 16, 2017
Friday, July 21, 2017
Friday, August 18, 2017
Friday, September 15, 2017
Friday, October 20, 2017
As always, do not hesitate to contact our Director of Business Growth, Deon Gordon at deon@revbirmingham.org, to discuss your business ideas or if you have any questions.
Related News
Filed Under: Small Business, Woodlawn, Woodlawn Street Market

We caught up with Element and Vibe owner Aisha Taylor to ask a few questions about selling t-shirts with a purpose and her experience thus far with the virtual Woodlawn Street Market.

Filed Under: Front Page, Small Business

REV's Director of Business Recruitment and Growth Taylor Clark Jacobson is teaming up with Reginald Smith of Sabre Finance to talk to business owners—both large and small—about how they can keep things as new and fresh as these times require on Monday, July 13.

Filed Under: Front Page, Small Business

REV kicks things off Monday, July 13 at noon with the Innovating Your Business For Future Growth workshop hosted by Taylor Clark-Jacobson, Director of Business Recruitment and Growth.