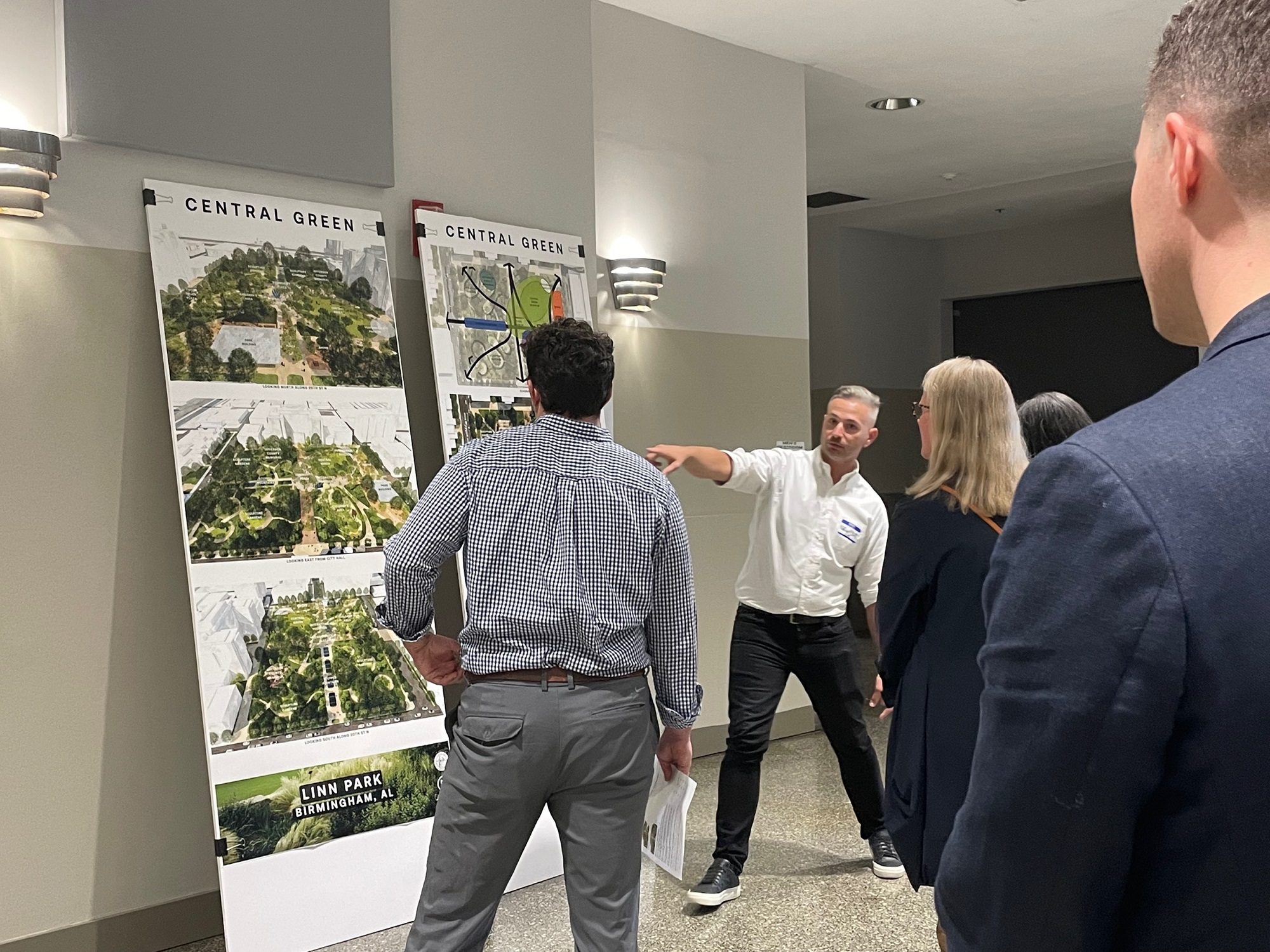 We've made it to the third and final public workshop for Re-vision Linn Park! Partners behind Re-Vision Linn Park will wrap up the community engagement process at the last public workshop on Tuesday, October 4, at Boutwell Auditorium. Community members can participate and provide feedback on a park design concept in the noon or 5:30 p.m. session – so come out one last time and let your voice be heard!
Session 1: 12:00 PM
Session 2: 5:30 PM
"The goal is to design a space that's welcoming for all of Birmingham. That means the design must be community-led. We're grateful to everyone who has already shared their experiences, hopes, and dreams for Linn Park, and we hope to hear from many more in this last public workshop!"
– David Fleming, President and CEO of REV Birmingham, the economic development nonprofit that is the project manager for Re-Vision Linn Park.
To ensure the revisioned park embodies all of Birmingham, Re-Vision Linn Park partners have hosted two public workshops and driven two public surveys over the summer to gather input from residents, business owners, and civic leaders about the park's future. Workshop facilitators have collected and analyzed information about park usage, its perception among citizens, and so much more!
Community members say the green space's central location makes it a convenient connector between city landmarks. In addition, many say they associate the park with events and social gatherings like City Stages and Magic City Art Connection! Some of the amenities requested in a renewed park plan include a community space, memorial/monument, shade structure, park café, and children's play area. 
After the first workshop and survey, OJB Landscape Architecture team developed three preliminary design concepts for Linn Park (you can check those out here)! These surveys allowed the team to collect more feedback on each concept in the second workshop. Each concept contains park amenities and features that the community has identified as a priority for future use, such as the Jefferson County Memorial, interactive water features, a community plaza, an event space for performances, and a children's play area. So many great ideas that we can't wait to see come to life!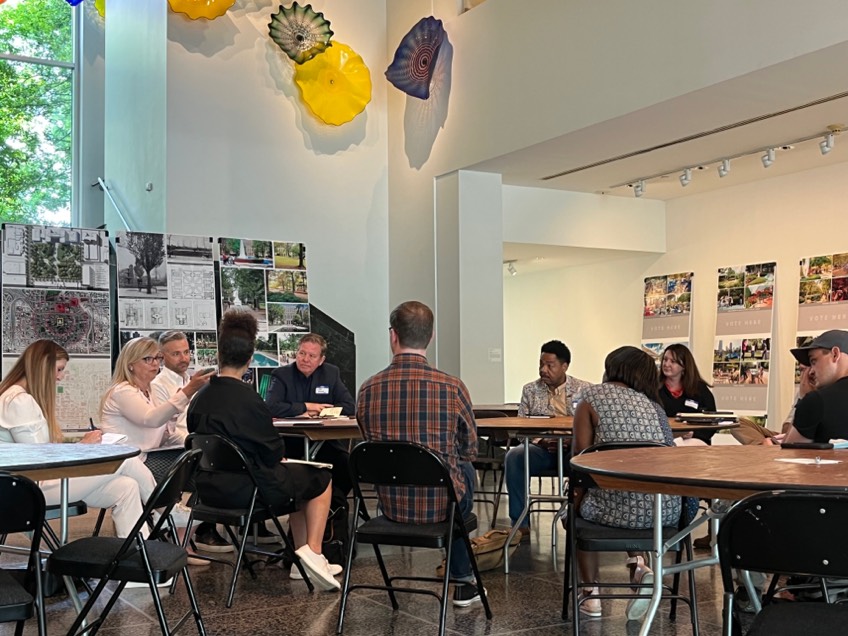 The design team will unveil a single, further edited design concept at the October 4th public workshop, where community members can voice feedback, ask questions, and participate in discussions with the design team. Come out to either of the two sessions being held so you can be a part of revisioning the future of Linn Park!
To stay up to date on the progress of Re-Vision Linn Park, visit www.revisionlinnpark.com!
Related News
Filed Under: Front Page, Small Business, Woodlawn

There's a legend working in Woodlawn. Meet Dr. Henry Panion III, world-renowned producer, composer, arranger, conductor, and educator, with his record label and studio right off 55th place. Dr. Panion has traveled all around the globe performing and leading famous orchestras and even touring with Stevie Wonder. But somehow, Birmingham keeps calling him back home. Find out more about how Dr. Panion has made an impact in the Birmingham community.

Filed Under: Birmingham Food & Drink, Downtown Birmingham, Front Page, Small Business, Yaysayers

Birmingham is home to many unique and fun coffee destinations. With over 15 coffee shops in the Birmingham Metro area, we created a coffee trail to help you navigate the best spots in town for a delicious cup of joe. This extensive trail extends across Birmingham and can take several trips to complete it.

Filed Under: Downtown Birmingham, Events, Front Page, Yaysayers

Did you know Birmingham is home to 5 pro sports teams? Within the past 10 years, the Magic City has welcomed a professional basketball, soccer, baseball, football, and even a hockey team! With Legion Soccer Club, USFL Stallions, and Minor League Barons seasons about to begin, here's what you need to know for the best season of pro-sports yet!