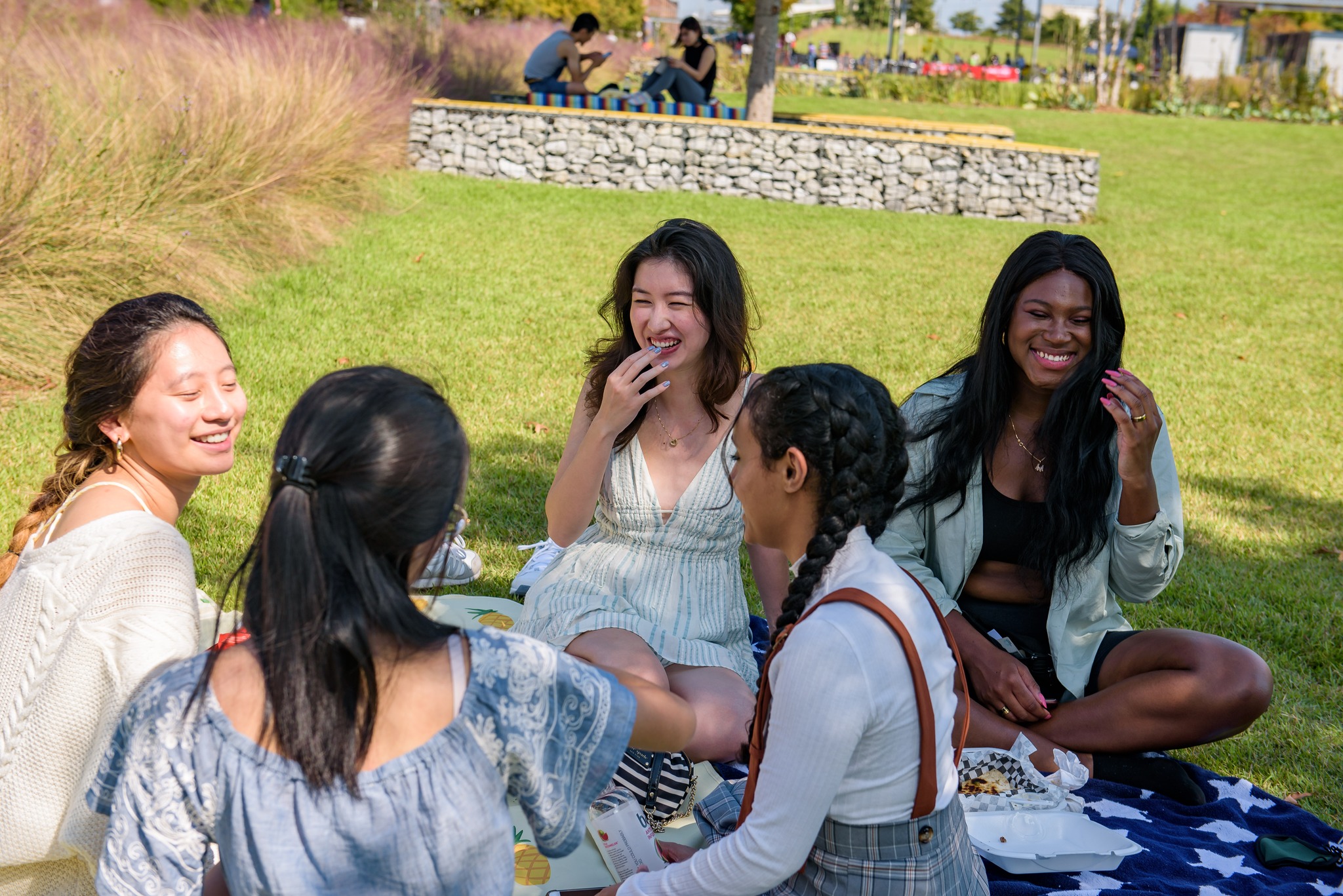 April 23rd is National Picnic Day and Birmingham has no shortage of parks for you to get out and celebrate the day! All of the greenery in the Magic City helps to add to the overall vibrancy and we are all about that here at REV and encourage you to get out and support it as well. Grab some friends, a picnic basket full of your favorite goodies, and head to your favorite park to enjoy some beautiful spring weather with some great company. And of course, no good picnic is complete with a little photoshoot, so don't forget to snap some cute pictures for the Gram! Here are just a few of the parks you can get out and see, but the list certainly doesn't stop here – we hope you get out and support your favorite green space this National Picnic Day!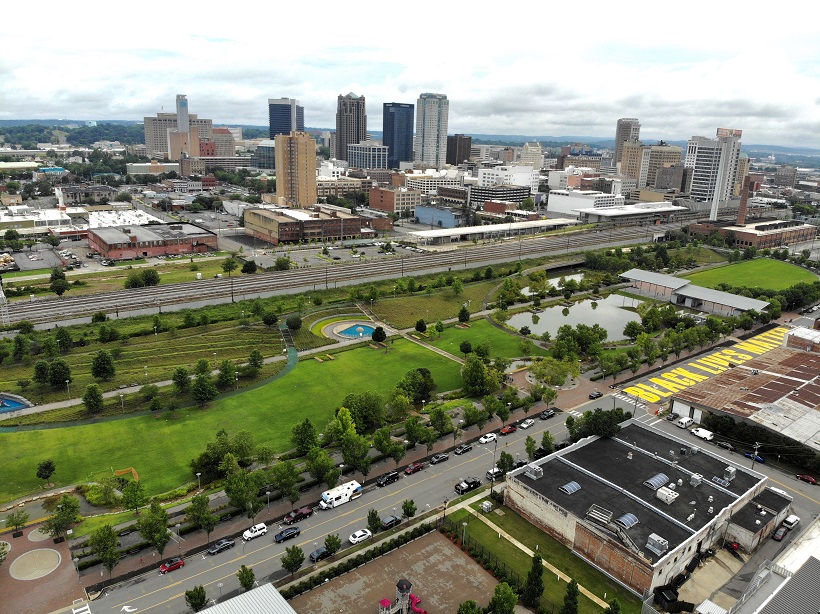 Railroad Park
Starting out with a Birmingham-favorite, we have Railroad Park! Located in the heart of downtown, this is probably one of the most popular spots for tourists and locals alike. It has the perfect mix of greenery, walking trails, and water. Plus, there are tons of dining options right across the street, so if you don't want to pack your own picnic food, you can pop into one of the many local businesses and grab a bite to take with you and enjoy at the park!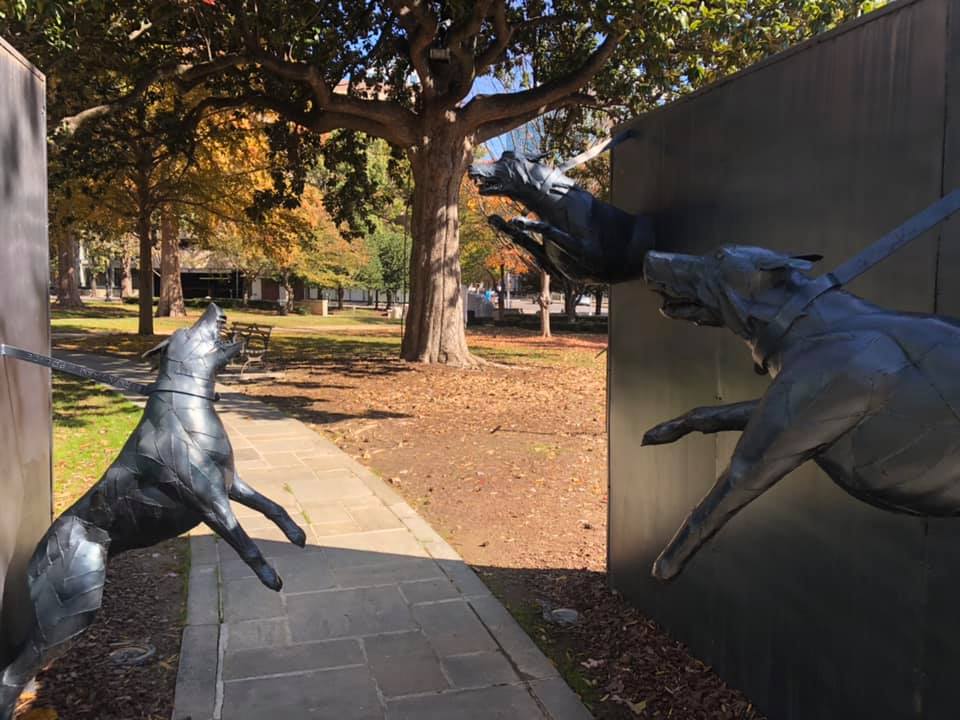 Kelly Ingram Park
Kelly Ingram Park is located right outside of the beautiful 16th Street Baptist Church and is one of Birmingham's historical landmarks. The park was a central part of the American Civil Rights Movement in the 1960s and it is filled with lots of statues to show for its historical footprints.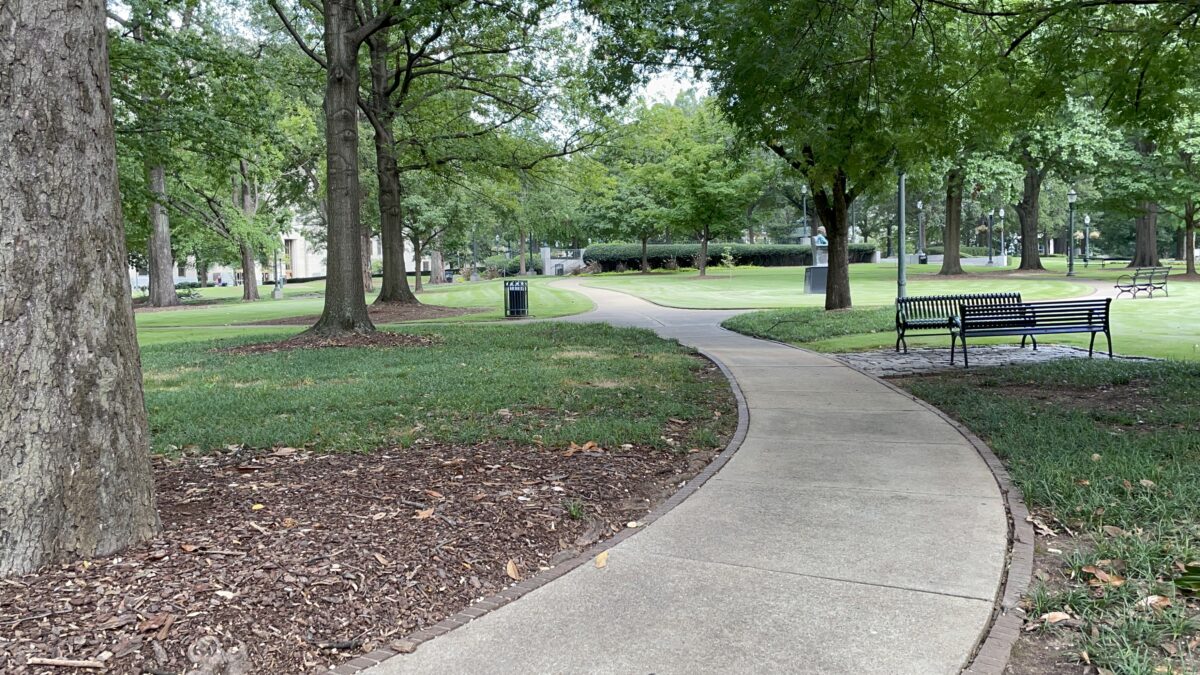 Linn Park
Linn Park is another great spot with tons of green space! It's full of rich history, which you can read about here (and look forward to it getting a new look very soon!). When the founders of Birmingham created the vision for a great city, this park was at the center of it and was considered an asset for the growth of Birmingham. It offers up some great views of Downtown Birmingham and makes for a perfect picnic spot, so grab some friends and head down there!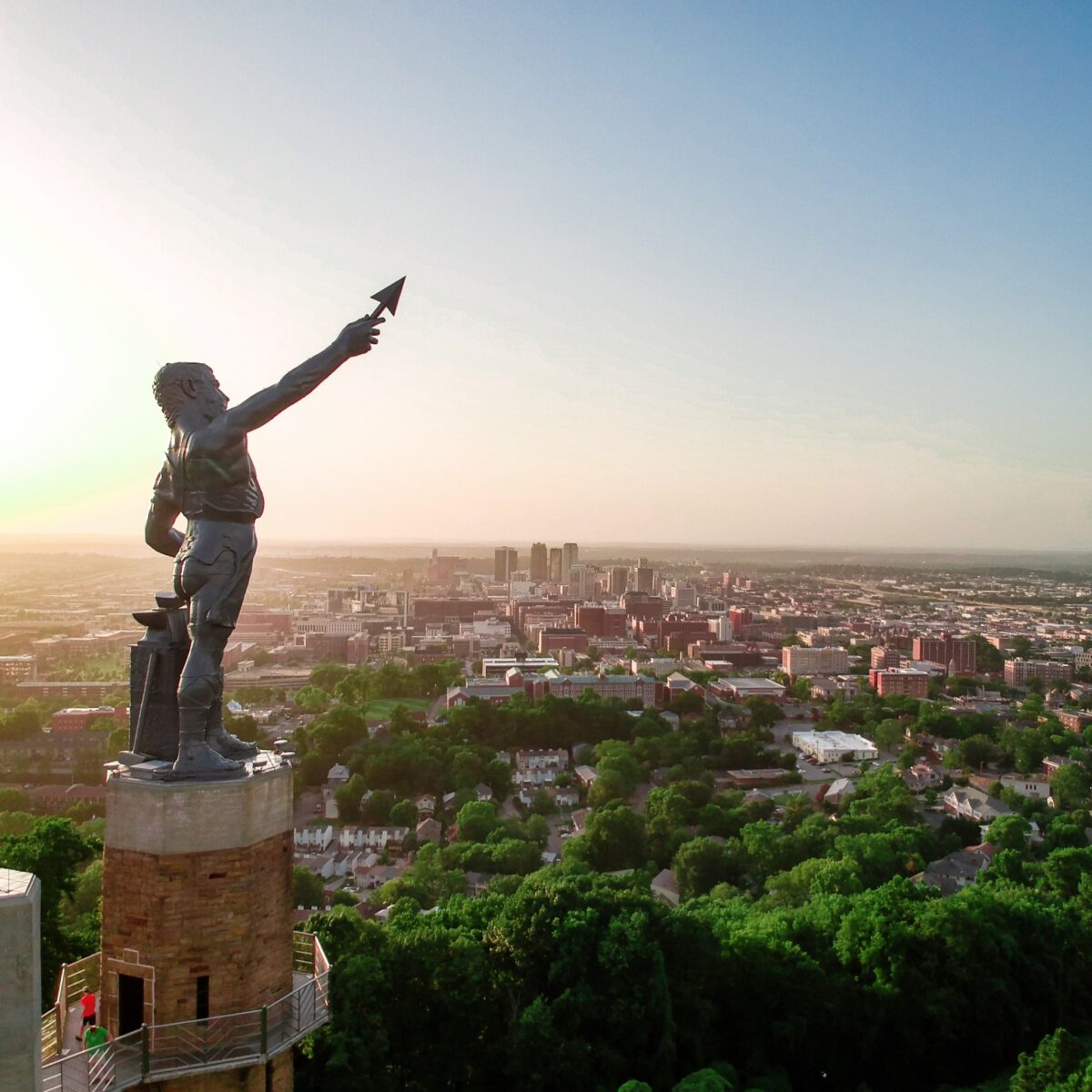 Vulcan Park & Museum
With arguably one of the best views in Birmingham, Vulcan Park & Museum is one of The Magic City's best spots to visit! It has tons of green space and walking trails that are perfect to enjoy for a family day with kids or for a solo trip. And if you want to kick it up a notch, make the climb to the top of the statue to soak in Birmingham in all its glory. Plus, there's a museum and gift shop located inside for you to learn more about the history & head home with a souvenir in hand!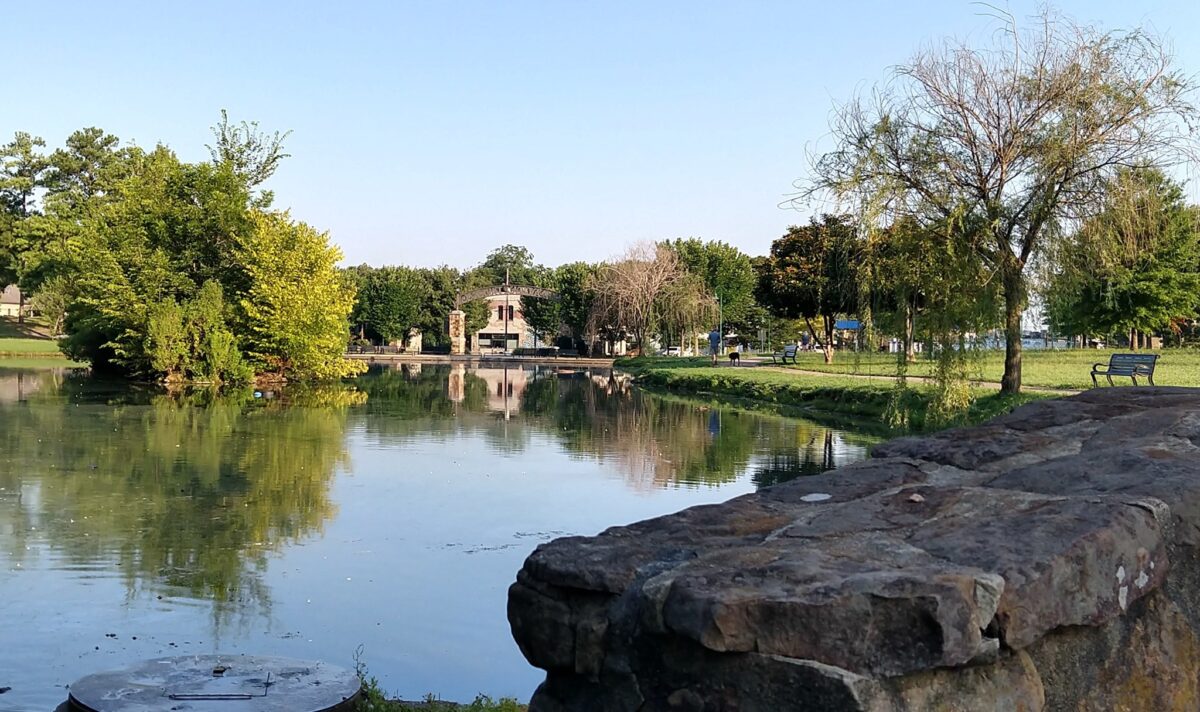 Avondale Park
Avondale Park is a beautiful park with rose gardens, huge ponds, and so much more beauty for you to soak in! Bring some friends to hang out with or spend some time with all the fish and ducks swimming around in the pond. And it's surrounded by tons of great local businesses for you to support as well!
Related News
Filed Under: Big Pitch, Front Page, Small Business, Uncategorized

If you've been following REV for a while, you probably remember The Big Pitch Competitions we used to hold back in the day. The Big Pitch presented by PNC was essentially our own little version of Shark Tank. And a lot of your favorite local businesses that participated in this competition now have active retail storefronts that you can go check out. Let's start with some of our finalists that are based in the City of Birmingham and see what they've been up to!

Filed Under: Developer, Downtown Birmingham, Filling Vacant Spaces, Front Page, Potential-Proving, Uncategorized

Have you been to Downtown Birmingham's newest development located on 25th Street? If not, you need to head down there ASAP and check it out! This new single story development is a product of a collaboration between David Baker Architects (DBA) and Locke General Contractors, led by DBA's very own Amanda Loper. It is intended to be a "collaborative commercial space in a catalyst development area of Birmingham." Both DBA and Locke General Contractors will be tenants of the space, along with June Coffee Roasters, Zephyr Barber, and Last Call Baking Cooperative!

Filed Under: Downtown Birmingham, Events, Front Page, Uncategorized

One of Birmingham's many hidden treasures is the music scene downtown. The sheer volume of concert venues we have in downtown Birmingham is something most people aren't even aware of – but it really is remarkable! There is truly something for everyone, whether you're into the smaller, more intimate venues or the large-scale venues for those big name artists. Keep reading to check out some of the cool venues downtown Birmingham has to offer.