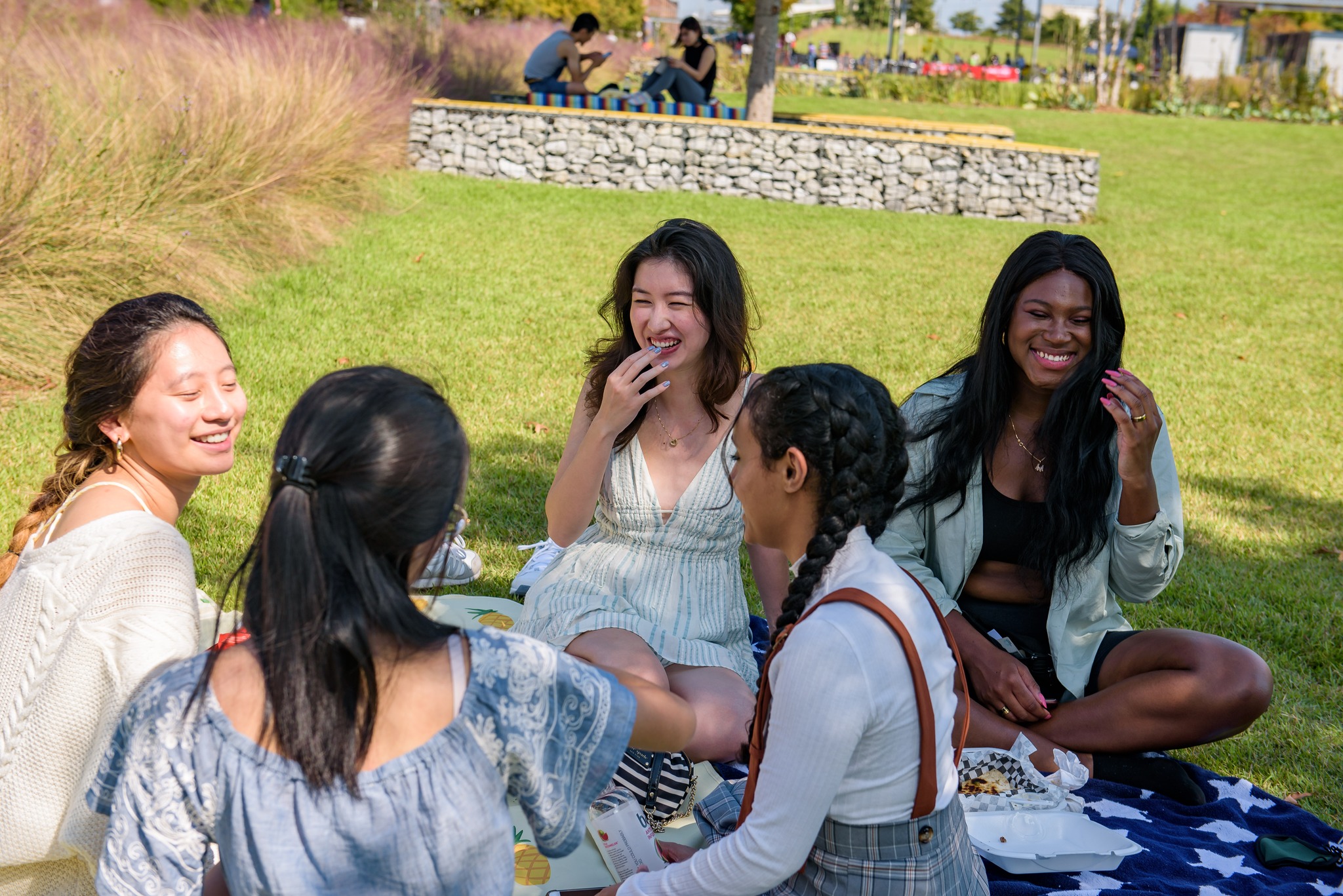 April 23rd is National Picnic Day and Birmingham has no shortage of parks for you to get out and celebrate the day! All of the greenery in the Magic City helps to add to the overall vibrancy and we are all about that here at REV and encourage you to get out and support it as well. Grab some friends, a picnic basket full of your favorite goodies, and head to your favorite park to enjoy some beautiful spring weather with some great company. And of course, no good picnic is complete with a little photoshoot, so don't forget to snap some cute pictures for the Gram! Here are just a few of the parks you can get out and see, but the list certainly doesn't stop here – we hope you get out and support your favorite green space this National Picnic Day!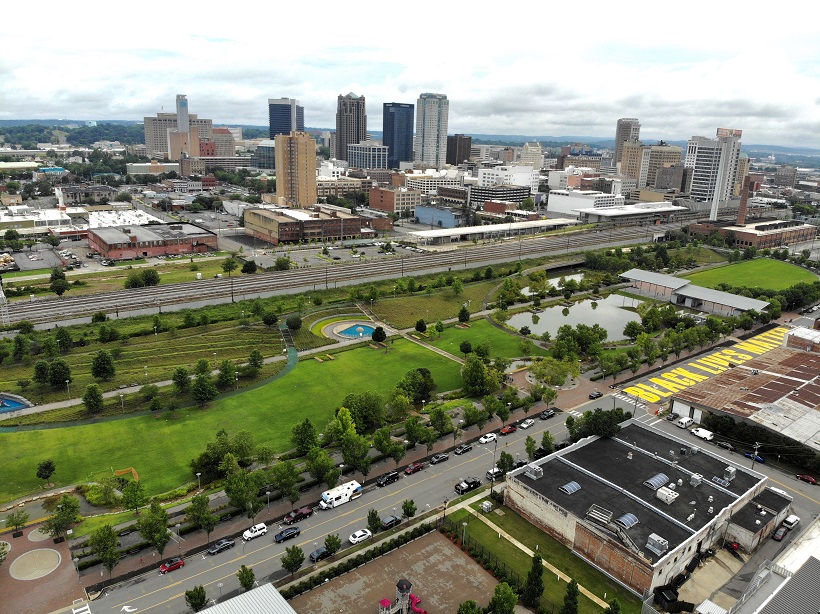 Railroad Park
Starting out with a Birmingham-favorite, we have Railroad Park! Located in the heart of downtown, this is probably one of the most popular spots for tourists and locals alike. It has the perfect mix of greenery, walking trails, and water. Plus, there are tons of dining options right across the street, so if you don't want to pack your own picnic food, you can pop into one of the many local businesses and grab a bite to take with you and enjoy at the park!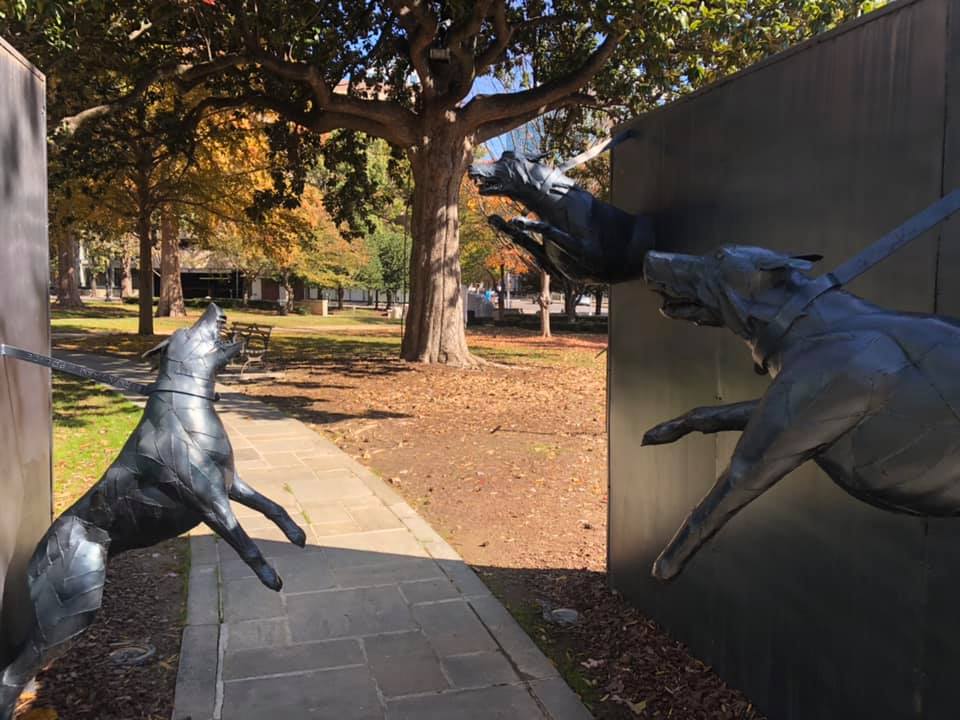 Kelly Ingram Park
Kelly Ingram Park is located right outside of the beautiful 16th Street Baptist Church and is one of Birmingham's historical landmarks. The park was a central part of the American Civil Rights Movement in the 1960s and it is filled with lots of statues to show for its historical footprints.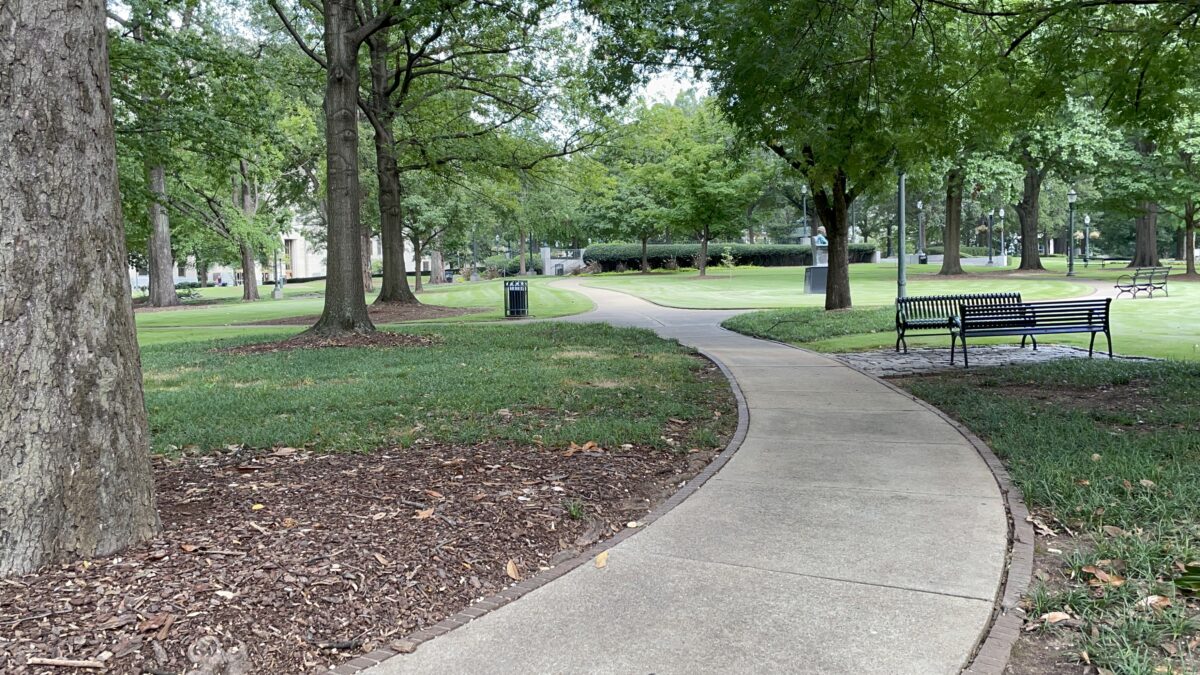 Linn Park
Linn Park is another great spot with tons of green space! It's full of rich history, which you can read about here (and look forward to it getting a new look very soon!). When the founders of Birmingham created the vision for a great city, this park was at the center of it and was considered an asset for the growth of Birmingham. It offers up some great views of Downtown Birmingham and makes for a perfect picnic spot, so grab some friends and head down there!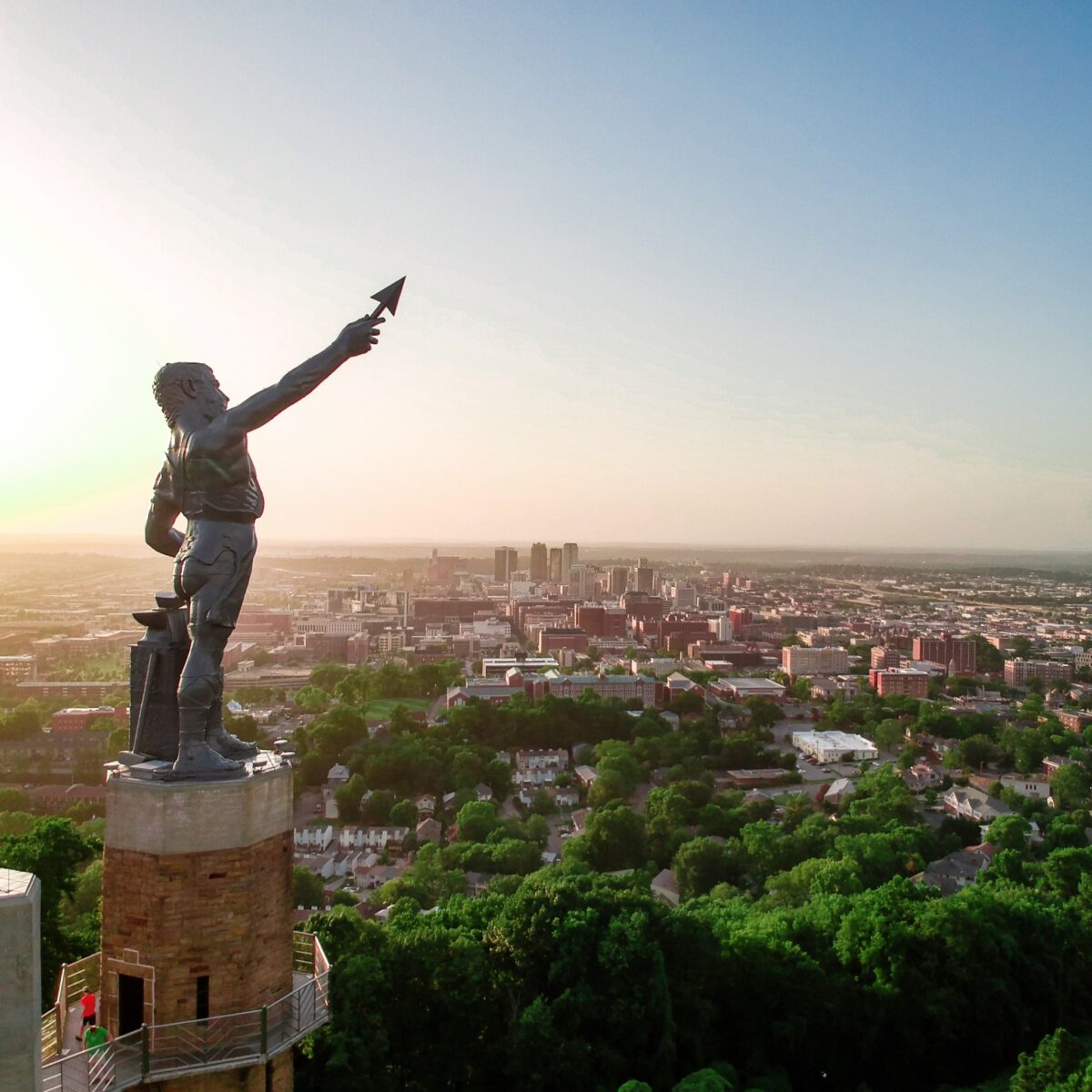 Vulcan Park & Museum
With arguably one of the best views in Birmingham, Vulcan Park & Museum is one of The Magic City's best spots to visit! It has tons of green space and walking trails that are perfect to enjoy for a family day with kids or for a solo trip. And if you want to kick it up a notch, make the climb to the top of the statue to soak in Birmingham in all its glory. Plus, there's a museum and gift shop located inside for you to learn more about the history & head home with a souvenir in hand!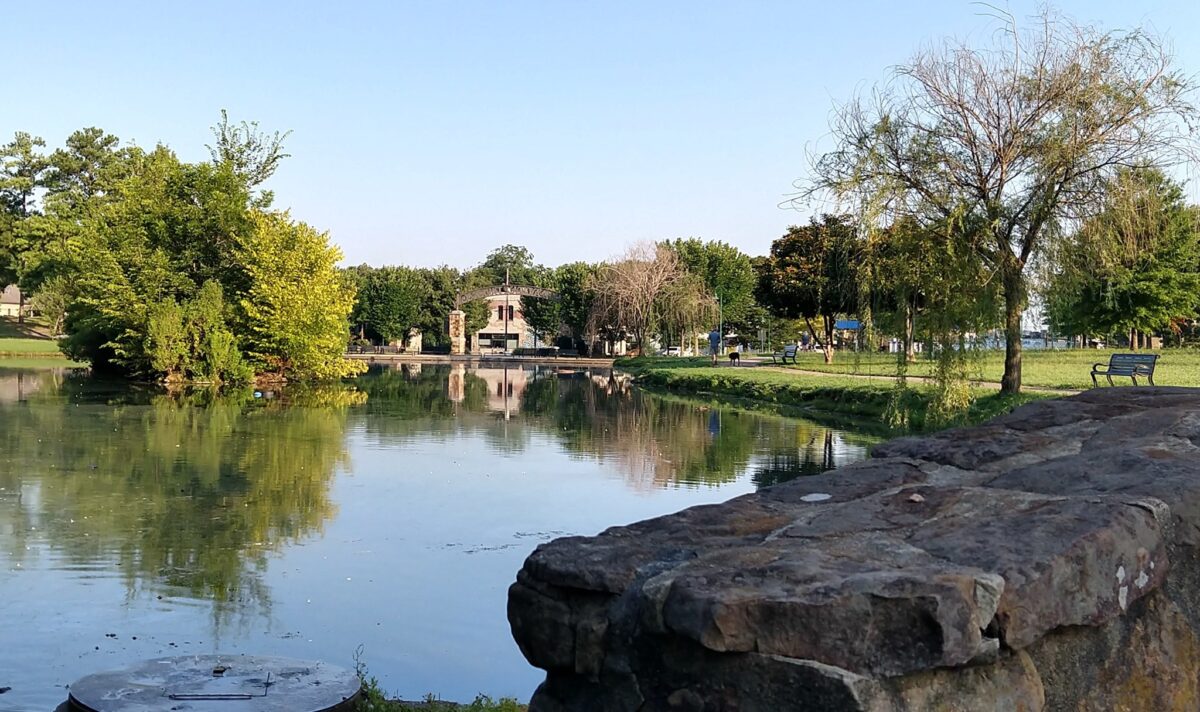 Avondale Park
Avondale Park is a beautiful park with rose gardens, huge ponds, and so much more beauty for you to soak in! Bring some friends to hang out with or spend some time with all the fish and ducks swimming around in the pond. And it's surrounded by tons of great local businesses for you to support as well!
Related News
Filed Under: Downtown Birmingham, Family Friendly, Front Page, Get Involved, Small Business, Yaysayers

With summer just around the corner, kids will soon be out of school and insisting on getting out of the house. Luckily, Downtown Birmingham has an abundance of family-friendly activities that will keep your kiddos entertained and create lifelong memories.

We know taking kids out for extended periods can be challenging; that's why we have curated a list of experiences designed to be enjoyable within a manageable 3 – 4 hour timeframe. This way, both children and parents can make the most of their time without feeling overwhelmed or exhausted. These four experiences include lunch options and are tailored to different ages and personalities.

Filed Under: Downtown Birmingham, Front Page, Get Involved, REV Team, Yaysayers

Meet Michael Symes, the new City Center District Manager for the Business Improvement District (BID). As a long-time resident of Birmingham, Michael brings a wealth of knowledge and experience to the role, having been an active member of the community since graduating from the University of Alabama. In this article, we will explore Michael's journey and learn about his "accidental roots" in the city, as well as his passion for working with the Business Improvement District (BID) of the Magic City. Follow along  as we get to know the person behind the job title and uncover the unique perspective he brings to the role.

Filed Under: Front Page, Get Involved, Historic Preservation, Residential

President and CEO of REV Birmingham David Fleming writes about the importance of historic preservation and highlights the advocacy efforts that saved the French Quarter in New Orleans and the Forest Park neighborhood in Birmingham. The article concludes with a call to action, urging for new leaders and the implementation of various strategies to protect and celebrate Birmingham's historic buildings and places.