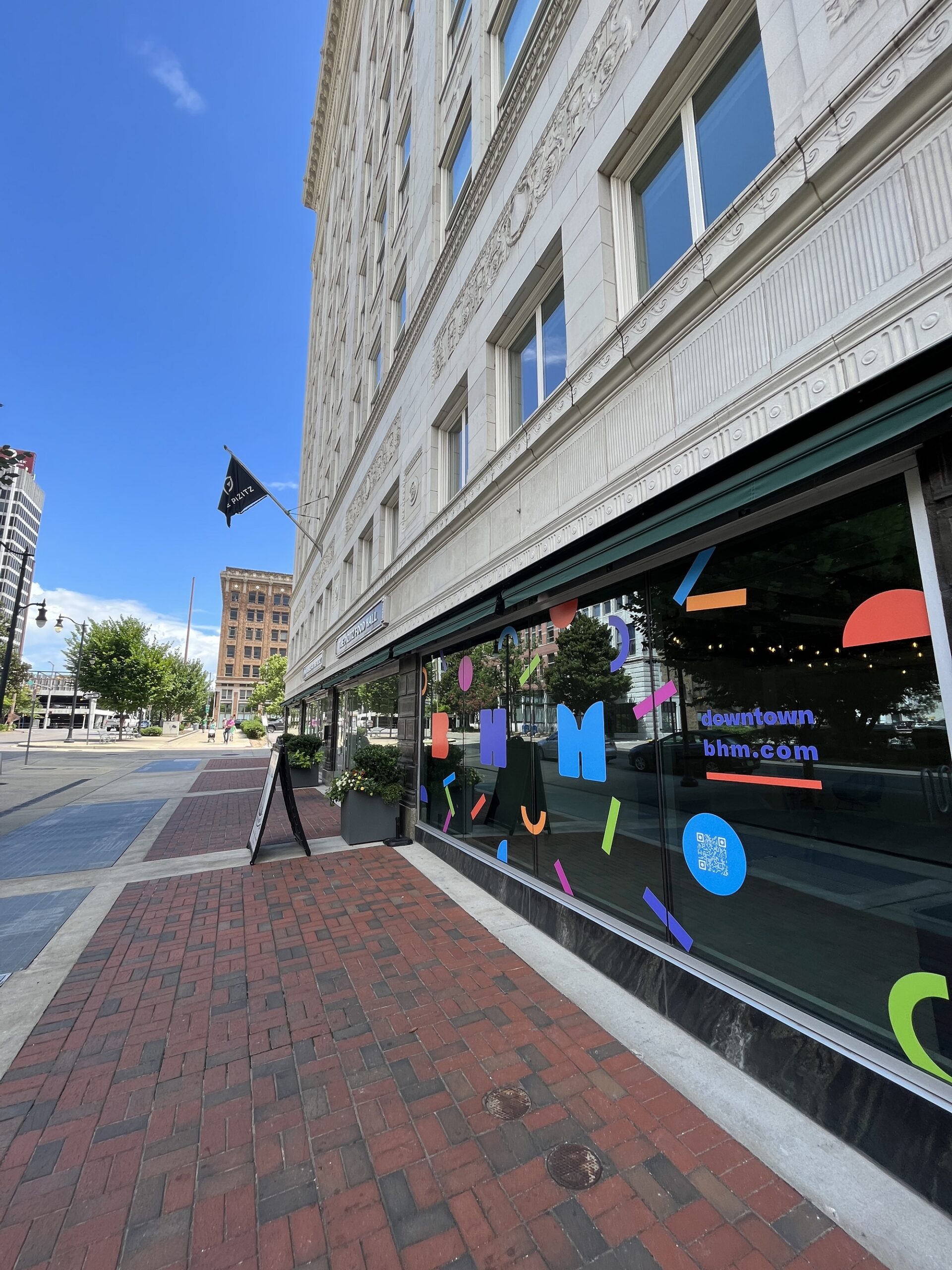 By David Fleming 
REV Birmingham President & CEO 
In a few days, The World Games will be bringing a few extra thousand people to our city. The excitement in Birmingham is palpable! We're looking forward to… 
welcoming many first-time visitors and making a great impression (did you know we have nearly 300 volunteer ambassadors who will be stationed across downtown to help visitors around?)
seeing downtown extra full and vibrant, especially with newly completed projects like City Walk and our very own refreshed 20th Street North streetscape
watching sumo and speed skating and so many more fascinating sports
and, most of all, seizing this huge opportunity to showcase the best of Birmingham! 
Now, I've heard murmurs of worries about the crowd's impact on downtown office workers who are in or near The World Games footprint or for the ability to visit popular downtown restaurants and bars. I want to take this opportunity to say please don't avoid downtown during The World Games.  
Why?
Because this is our time to show the world the vibrancy we've been building for years in downtown Birmingham! We need locals to keep going to their favorite downtown restaurants and bars, and we need downtown employees outside the secure TWG perimeter to work downtown just as much as they normally would.  
If everyone stays home to avoid the hustle and bustle of The Games, visitors will see only a fraction of the energy, the people, the beauty of Birmingham's City Center. And you would be missing out on an event of a lifetime coming to our downtown. Don't you want the world to see the real deal – our active, vibrant downtown? And don't you want to be able to say you witnessed the world coming to the streets of Birmingham?  
Downtown employers and employees – take a close look at the road closure maps released by the City of Birmingham at https://www.birminghamal.gov/bhamready. If your workplace is within the secure perimeter, you will have to make adjustments. Everyone else, please choose to spend time downtown during this historic event! You are an important part of vibrancy downtown – plus, it'll be amazing to witness and become a part of the extra vibrancy The World Games will bring to our beautiful city. 
Related News
Filed Under: Front Page, Small Business, Woodlawn

There's a legend working in Woodlawn. Meet Dr. Henry Panion III, world-renowned producer, composer, arranger, conductor, and educator, with his record label and studio right off 55th place. Dr. Panion has traveled all around the globe performing and leading famous orchestras and even touring with Stevie Wonder. But somehow, Birmingham keeps calling him back home. Find out more about how Dr. Panion has made an impact in the Birmingham community.

Filed Under: Birmingham Food & Drink, Downtown Birmingham, Front Page, Small Business, Yaysayers

Birmingham is home to many unique and fun coffee destinations. With over 15 coffee shops in the Birmingham Metro area, we created a coffee trail to help you navigate the best spots in town for a delicious cup of joe. This extensive trail extends across Birmingham and can take several trips to complete it.