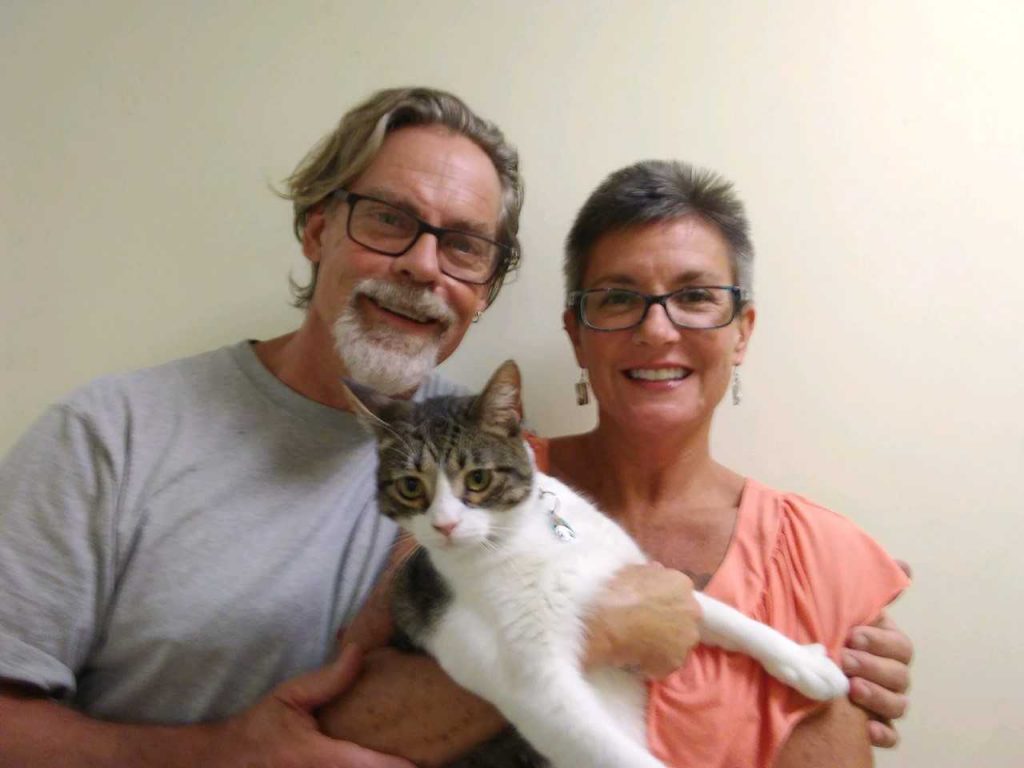 The 2018 Big Pitch Competition presented by PNC is in its fifth year, and REV is excited for you to get to know each of our five 2018 finalists. Meet finalists Stephen and Kelli Steward of Gatos and Beans. They are excited to introduce a cat café that combines a relaxed social atmosphere and a community service that finds foster cats their forever homes.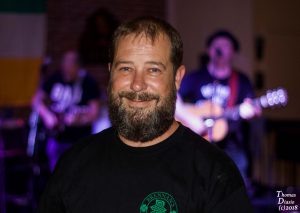 Each Big Pitch finalist is paired with a mentor to help them prepare for the competition. Stephen and Kelli's mentor is Danny Winter, the founder of Crestwood Coffee, a coffee roasting company, and Brennan's Irish Pub. Danny Winter understands how to successfully gain traction in the coffee business, which is a perfect match for Stephen and Kelli.
Ahead of the November 17 live competition, we asked Stephen and Kelli a few questions about Gatos and Beans and how they envision their business adding to the vibrancy of Birmingham.
REV: Give us your elevator pitch.
Stephen & Kelli Steward: Our love of cats and a strong desire to do something to help out the population of cats in Birmingham led us to the idea of starting the first Cat Café in town. Together with the help of friends and other café owners we found a space, came up with our plan and hope all cat and coffee lovers will enjoy spending time at Gatos and Beans.
REV: When did your business get started and why?
S&K: Over a glass of wine one night in our porch, discussing the issues of the day, a need for a new direction in life, the cat cafe idea sprung to life in both our minds and we haven't been able to think of much else since then.
REV: Why does Birmingham need you?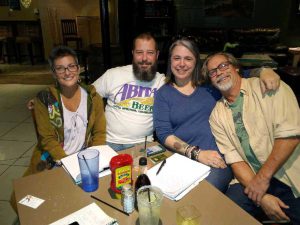 S&K: Birmingham has thousands of cat lovers and probably just as many coffee lovers. Magic City Kitties on Facebook alone has almost 9,000 followers. They all would surely enjoy a place to come and socialize over a cup of coffee or glass of wine and a purring, furry little friend.
REV: What do you want Birmingham to know about the person/ people behind the business?
S&K: I have never thought of myself as an entrepreneur or wanted to own a business before in my life. This idea has brought out a part of me that feels compelled to do just that and with the help of my husband who is just as involved in this idea and does own his own business, together we feel quite sure this is going to be a fun and successful change in our lives.
—
In its five years, The Big Pitch presented by PNC has grown to become an exciting showcase of Birmingham's up-and-coming small business owners. REV Birmingham launched this event to offer an impactful opportunity for entrepreneurs to gain the resources needed to achieve their big dreams for their small businesses.
The 2018 finalists include Beehive Baking Company, Gatos and Beans, Ignite Cycle, Mota Autohaus, and Nelchie's Cajun Cuisine. They will compete and pitch their ideas in front of judges and a live audience on Saturday, November 17 from 1 to 4 p.m. at the Studio Arts Building in Five Points South, 1034 20th Street South. Buy your Big Pitch tickets now!
See more details on The Big Pitch, including information about business development workshops from October 16-30, at bigpitchbham.com.
Follow @revbham on Facebook, Twitter and Instagram to see updates on #REVBigPitch and more of REV's vibrancy-driving work in Birmingham.
Related News
Filed Under: Events, Front Page

It's officially spooky season and the Innovation Depot is wasting no time getting into the Halloween spirit! They are hosting their first ever "Tech or Treat" event on Thursday, October 28 from 3:30 to 6:00 p.m. The event is free and open to the public – what better way to kick off Hallo-weekend?!