Coworking is still a relatively new concept in our city, but the community is thriving. This phenomenon gives remote workers and others without permanent office space a less distracting alternative to coffee shops. Does this sound like something you need in your professional life? Here are 7 coworking spaces with the city limits that can take you or your business to the next level: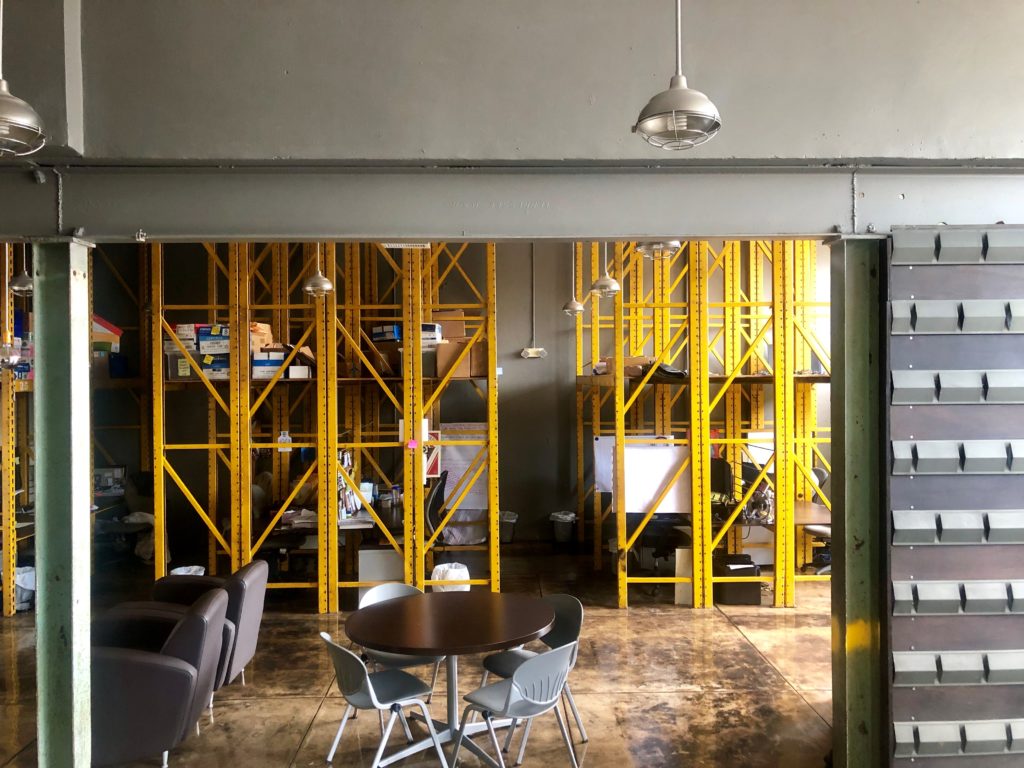 OK, we're a little biased, but REV loves working at SocialVenture. Located in the emerging Woodlawn neighborhood, SocialVenture is an abandoned warehouse converted into a facility designed to inspire and satisfy the needs of Birmingham start-ups, nonprofits, creatives and business groups. SocialVenture offers single desks, office suites, meeting space and even a cool patio space to work on when the weather is beautiful. Also, working at SocialVenture does your public-spirited heart good by furthering the work REV does towards a more vibrant Birmingham!
P.S. SocialVenture has desk space available right now. Click here for more information.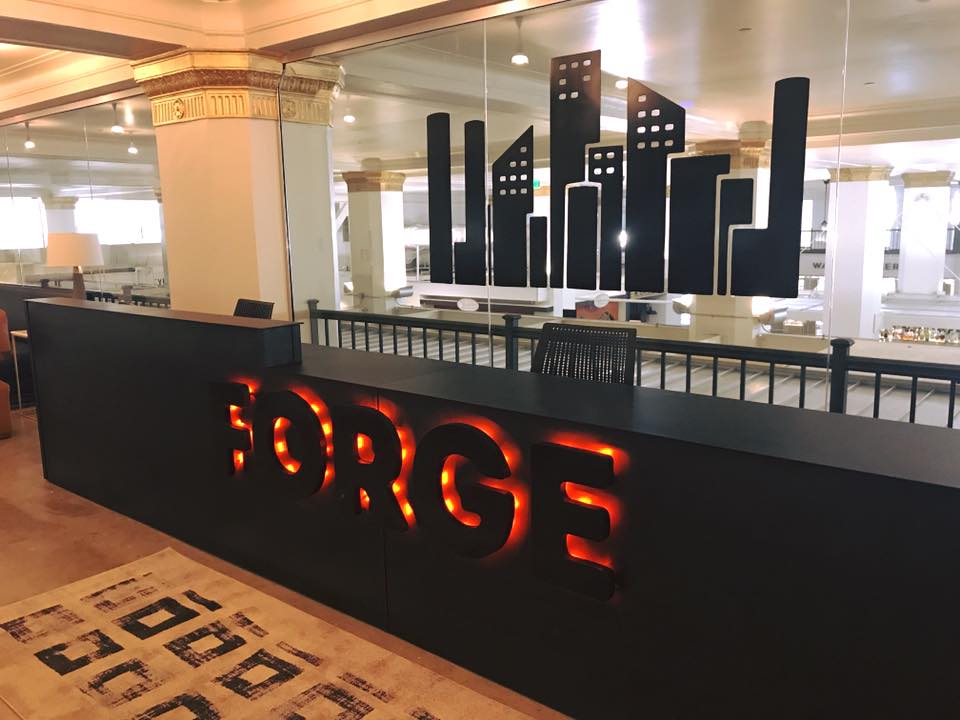 Located in the heart of downtown and on top of the Pizitz Food Hall, Forge offers month-to-month memberships aimed at entrepreneurs with access to hot desking (sharing a desk or workspace in shifts), more permanent dedicated desks, office suites, conference rooms, after-hours memberships and other amenities. Forge members can also take advantage of an online digital network. Education events designed to grow members' businesses are held monthly. Oh, and they have good coffee. None of that traditional office swill, members get complimentary joe brewed right in downtown from Revelator Coffee.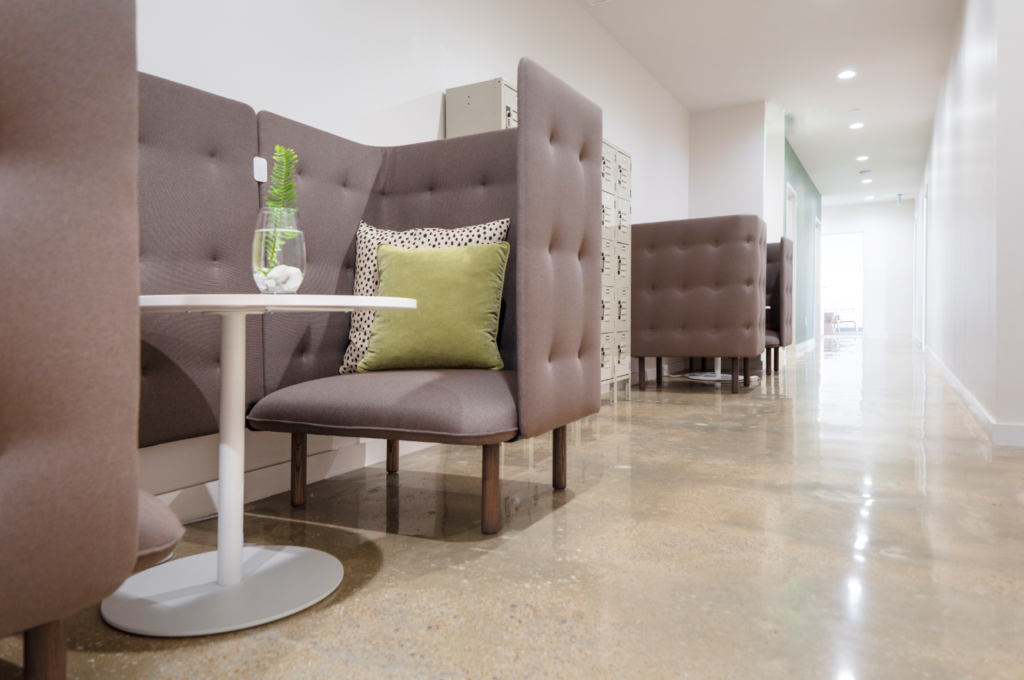 Coworking isn't just for traditional business types. Practice Works opened in Avondale earlier this year as a shared space designed for health and wellness practitioners and their clients. There are three tiers of memberships aimed at massage therapists, life coaches, therapists, aromatherapists, Pilates instructors, physical therapists and just about any other wellness professional you can think of. The building offers four private offices ideal for therapy sessions or project work that requires peace and quiet. There are also four treatment rooms and three classrooms. The public can sign up for several yoga class offerings. See the schedule here.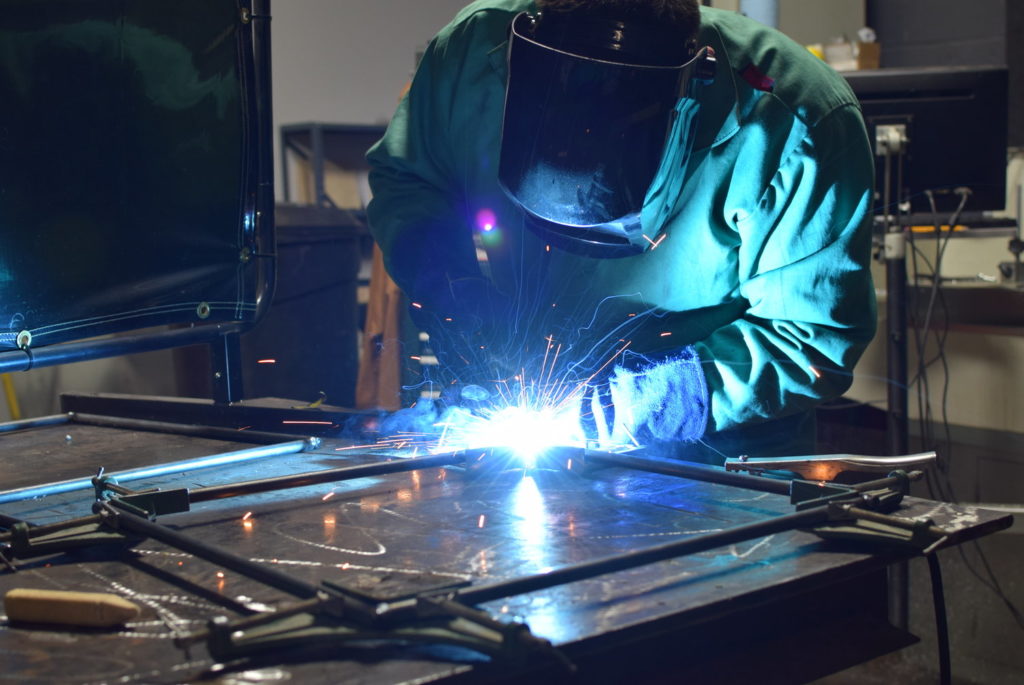 Avondale is also home to another specialized coworking space. Make BHM caters the creative community—those who work digitally and those who make tangible pieces of art. The second floor of the former warehouse offers up space for graphic designers, writers, architects and even lawyers who specialize in the arts. Different size offices are available, as well as hot desks. Hourly rentals of conference rooms and other space are also available. Studio memberships give artists and makers access to shared ceramics, lab and printing materials. The heavy machinery work is reserved for residency spaces that allow makers to bring in and store their own equipment on-site.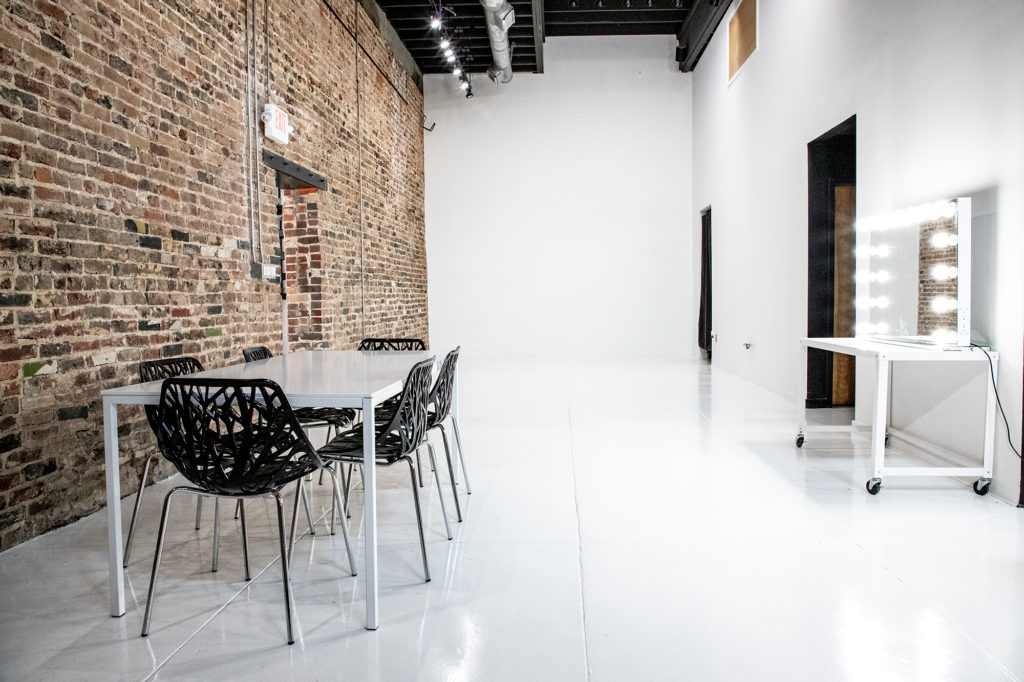 A new kid on the coworking block is Asthetik Bham on 2nd Avenue North. Husband and wife team Jamie and Dontez Heard offer coworking space for creatives against the beautiful backdrop of high ceilings, exposed brick and white walls. Asthetik is 1,700 square feet designed to be an oasis for the creative community that can serve as a photography studio one day and event space the next.
Ah, the OG of coworking in the Magic City. Innovation Depot has long been the epicenter of technology work in the Birmingham area. The 140,000 square foot campus offers labs and office space designed for startups to work alongside each other. Its Ignite coworking space gives budding entrepreneurs hot desk or assigned desk options, access to conference rooms, free internet and parking and a chance to attend seminars and events held at the Depot.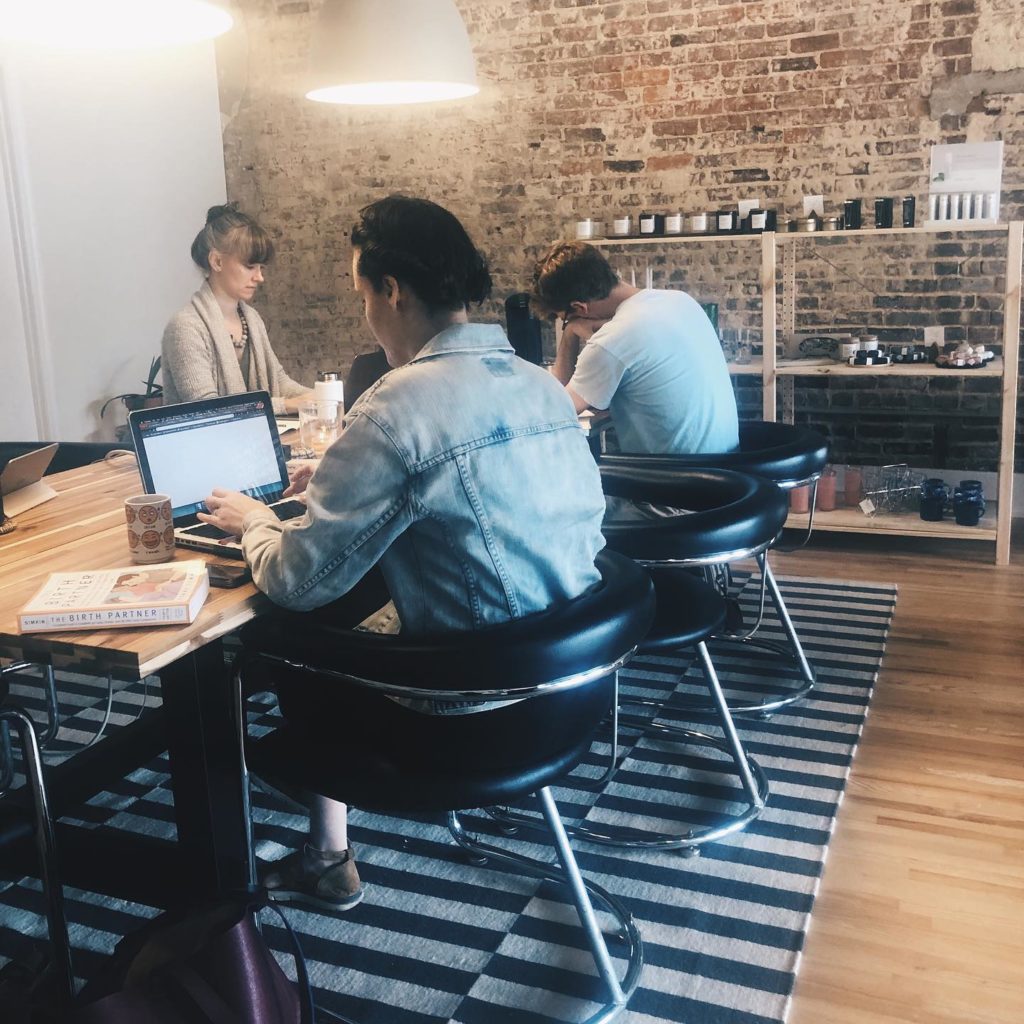 Trove Design Shop Owner Karen Gathany views her coworking space as an alternative to the hustle and bustle of a busy coffee shop. This small Woodlawn coworking space is a long table with room enough for eight people nestled in the back the shop. Trove sells home goods, jewelry and other art in the front of the store. Gathany says she started offering coworking space after finding herself working from the shop while contracting part-time. Space is open to anyone looking for a place to work Wednesday through Friday from 9 a.m. to 1 p.m., but spots must be reserved here. Trove also offers coffee, tea and snacks to workers.
Related News
Filed Under: Filling Vacant Spaces, Front Page, Get Involved, Small Business

In less than a year after arriving in the United States, the Vyshyvanyuk family, who recently fled from Ukraine, is now launching NiEl' Bridal Atelier, a custom wedding dress and alterations business in Forest Park. Olena and Mykola Vyshyvanyuk, along with their three children – Viktoriia Vyshyvanyuk, Eva Vyshyvanyuk, and Loanna Vyshyvanyuk – made the courageous decision to leave Ukraine on November 7, 2022. This family's inspiring story serves as a testament to the boundless opportunities that small businesses can achieve in Birmingham.

Filed Under: Business-Proving, Downtown Birmingham, Filling Vacant Spaces, Front Page, Small Business

Are you a startup looking for a foot in the door? Did you know we have an accelerator program that helps founders begin their entrepreneurial journey right here in the Switch district? TechStars is a dynamic three-month program that empowers entrepreneurs in their quest to discover product-market fit, gain traction, and access both capital and global mentorship. Operating in more than 30 cities worldwide, Techstars added Birmingham as a host for their energy-focused cohort.