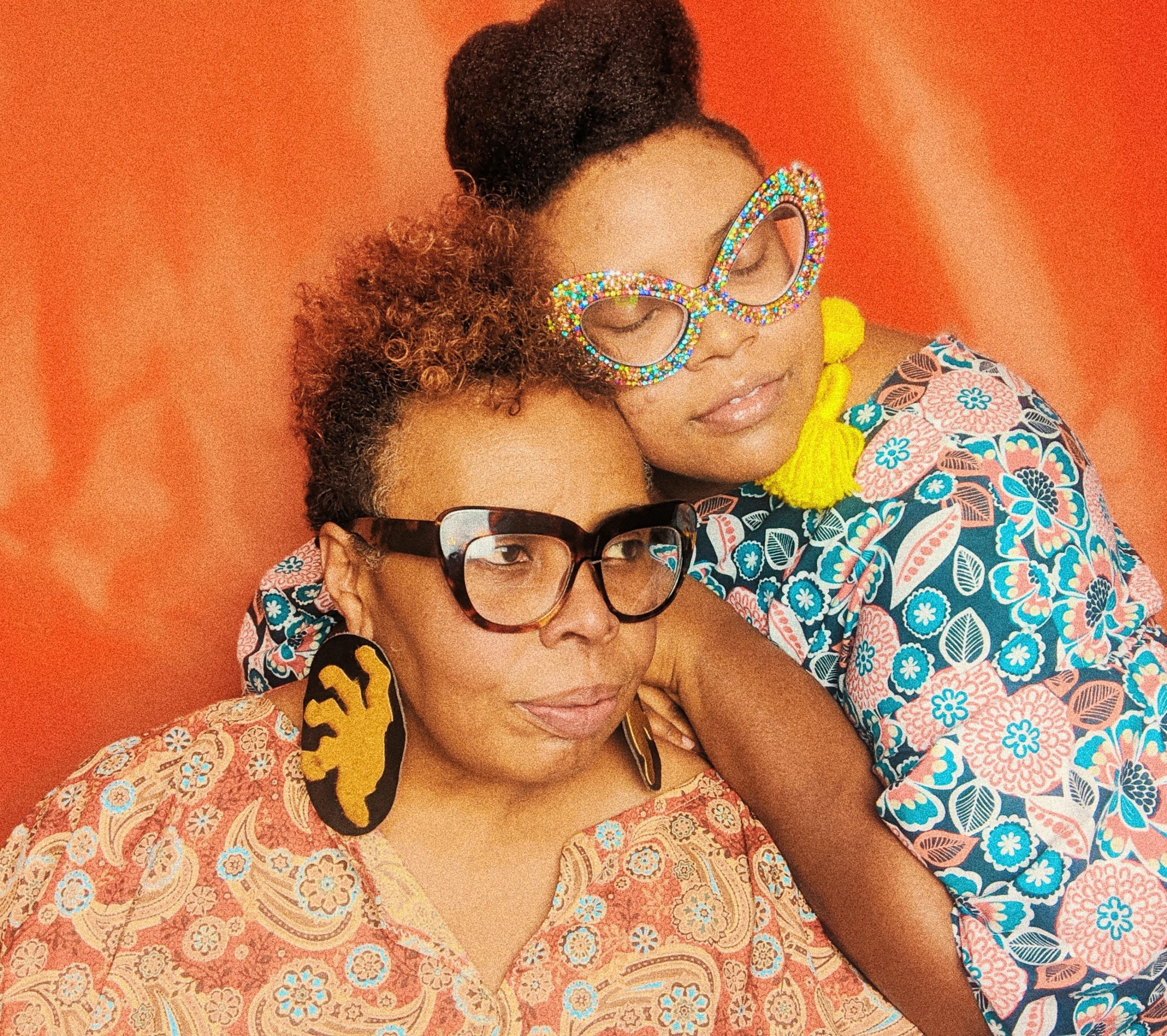 Aaliyah Taylor and Gelenda Norman have a unique mother-daughter bond, strengthened by their shared entrepreneurial journeys. 
Aaliyah Taylor is the owner of Exalting in Beauty, and Gelenda is the owner of Geez Dezignz. Both jewelry makers have been Woodlawn Street Market vendors since 2016 and are both featured in the first virtual market. Their creations reflect each of their personalities in very different yet beautifully complementary ways.  
From the beginning, Aaliyah and Gelenda have inspired each other to pursue their artistic talents.  
"Even though I was younger, I was able to see these artistic gifts in my matriarchs," Aaliyah said. "They have all inspired me – every female in my family."  
Her mother Gelenda says it was Aaliyah's own boldness that brought the artist out of her.  
Their journey has been intertwined as Aaliyah and Gelenda worked to grow as creators and small business owners. At first, Gelenda didn't think of making jewelry as a business; instead, it was a fun hobby inspired by her love of unique accessories.  
Six years ago, Gelenda began to sell her creations. She didn't realize it at the time, but her entrepreneurial spirit was rubbing off on her daughter, too. Once Aaliyah moved back to Birmingham from Atlanta, Exalting in Beauty officially became her focus. Now, Aaliyah and Gelenda share a work space, where they encourage and inspire each other.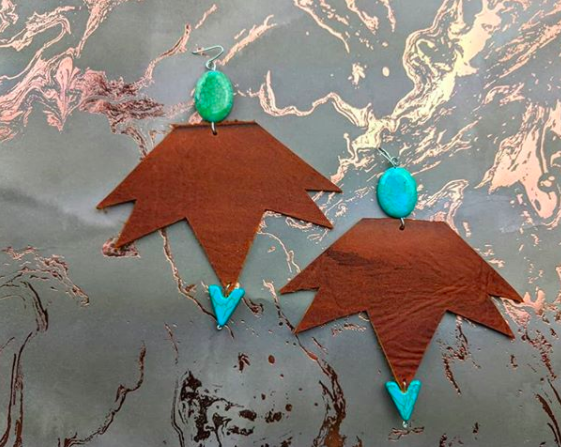 "They have all inspired me – every female in my family."  
"We're so close as a mother-daughter team, and we balance each other out as small business owners, too," said Aaliyah. 
They try on each other's jewelry for new perspective, purchase pieces from each other, and creatively challenge each other. 
"If I take it to Level 8, then she has to take it to Level 20," Gelenda said. "When I see that, it fires me up that I can at least make it to Level 15!" 
Participating together in the Woodlawn Street Market has been important to them. Originally, the two shared a single space at the market. Now, Aaliyah and Gelenda have grown into their own booths – but they still request to be next to each other for continued physical and emotional support.  
Bekah Fox, market co-organizer whose goal is a positive market experience for every vendor, makes this a priority.  
"When they are together, it feels right," Bekah said. "They are beautiful and vibrant, optimistic and empowering. I really believe in who they are as people, and it comes through their art."  
Now the mother-daughter duo are sharing another new experience: the first virtual Woodlawn Street Market.  Aaliyah said that posting about the virtual market has created online intrigue on her own platform, and she's excited to see its effects. After reaching a wider audience virtually, she hopes even more people will make plans to attend the market in person when it returns to 55th Place in Woodlawn.  
"[Woodlawn Street Market] took me to another level and introduced me to other opportunities to learn more about myself as a designer, and even to begin to look into how to brand myself and sell it," Gelenda said.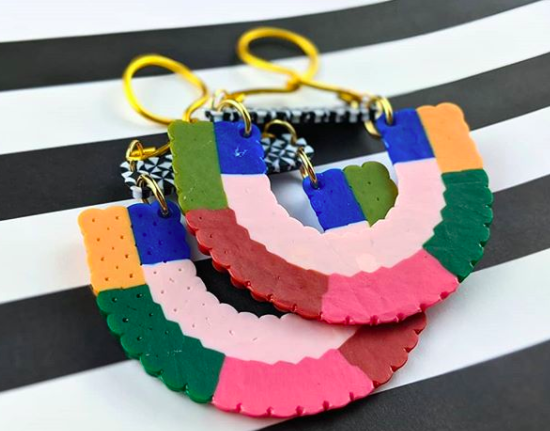 "We're so close as a mother-daughter team, and we balance each other out as small business owners, too."
Related News
Filed Under: Big Pitch, Front Page, Small Business, Uncategorized

If you've been following REV for a while, you probably remember The Big Pitch Competitions we used to hold back in the day. The Big Pitch presented by PNC was essentially our own little version of Shark Tank. And a lot of your favorite local businesses that participated in this competition now have active retail storefronts that you can go check out. Let's start with some of our finalists that are based in the City of Birmingham and see what they've been up to!

Filed Under: Developer, Downtown Birmingham, Filling Vacant Spaces, Front Page, Potential-Proving, Uncategorized

Have you been to Downtown Birmingham's newest development located on 25th Street? If not, you need to head down there ASAP and check it out! This new single story development is a product of a collaboration between David Baker Architects (DBA) and Locke General Contractors, led by DBA's very own Amanda Loper. It is intended to be a "collaborative commercial space in a catalyst development area of Birmingham." Both DBA and Locke General Contractors will be tenants of the space, along with June Coffee Roasters, Zephyr Barber, and Last Call Baking Cooperative!

Filed Under: Downtown Birmingham, Events, Front Page, Uncategorized

One of Birmingham's many hidden treasures is the music scene downtown. The sheer volume of concert venues we have in downtown Birmingham is something most people aren't even aware of – but it really is remarkable! There is truly something for everyone, whether you're into the smaller, more intimate venues or the large-scale venues for those big name artists. Keep reading to check out some of the cool venues downtown Birmingham has to offer.