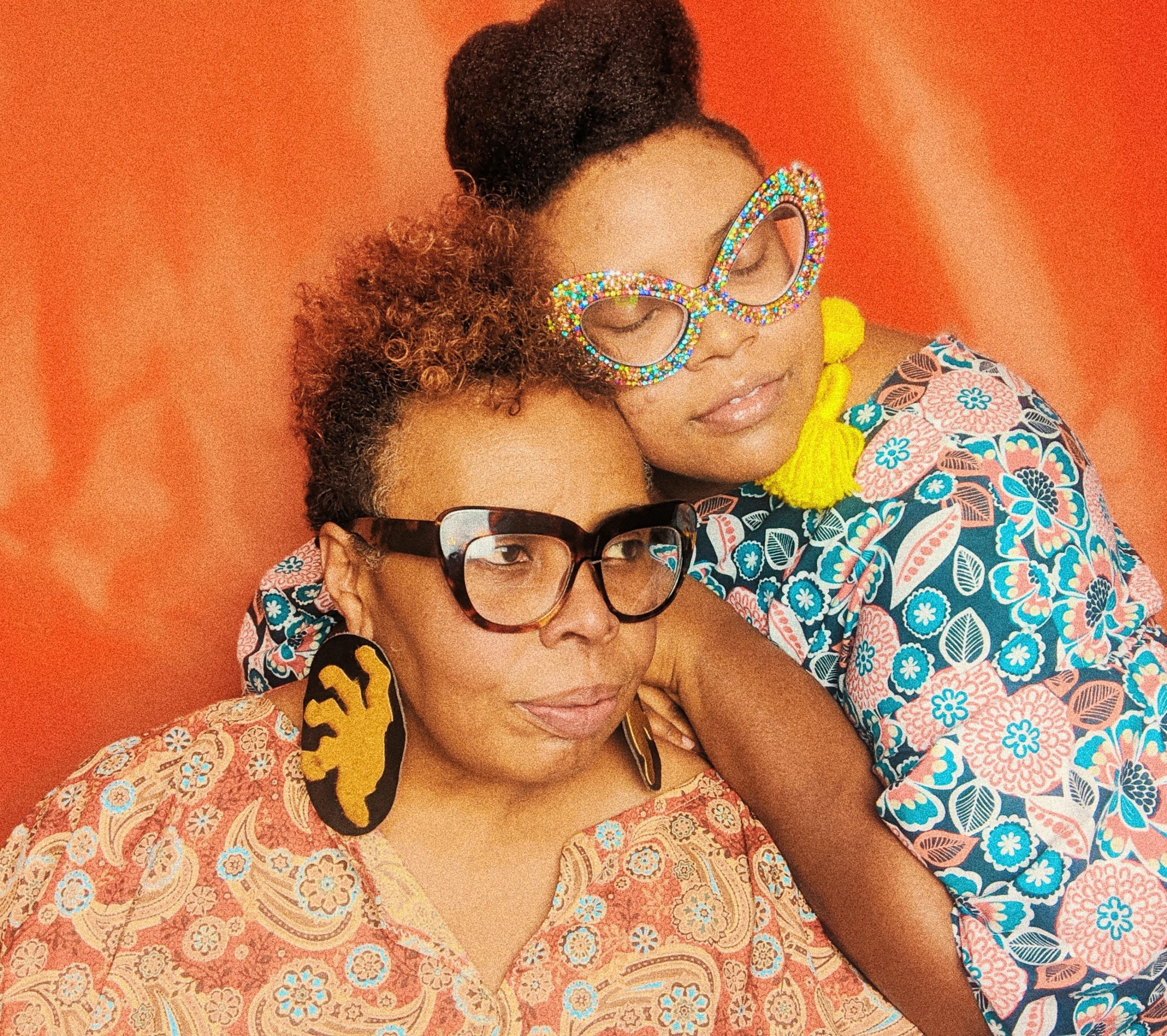 Aaliyah Taylor and Gelenda Norman have a unique mother-daughter bond, strengthened by their shared entrepreneurial journeys. 
Aaliyah Taylor is the owner of Exalting in Beauty, and Gelenda is the owner of Geez Dezignz. Both jewelry makers have been Woodlawn Street Market vendors since 2016 and are both featured in the first virtual market. Their creations reflect each of their personalities in very different yet beautifully complementary ways.  
From the beginning, Aaliyah and Gelenda have inspired each other to pursue their artistic talents.  
"Even though I was younger, I was able to see these artistic gifts in my matriarchs," Aaliyah said. "They have all inspired me – every female in my family."  
Her mother Gelenda says it was Aaliyah's own boldness that brought the artist out of her.  
Their journey has been intertwined as Aaliyah and Gelenda worked to grow as creators and small business owners. At first, Gelenda didn't think of making jewelry as a business; instead, it was a fun hobby inspired by her love of unique accessories.  
Six years ago, Gelenda began to sell her creations. She didn't realize it at the time, but her entrepreneurial spirit was rubbing off on her daughter, too. Once Aaliyah moved back to Birmingham from Atlanta, Exalting in Beauty officially became her focus. Now, Aaliyah and Gelenda share a work space, where they encourage and inspire each other.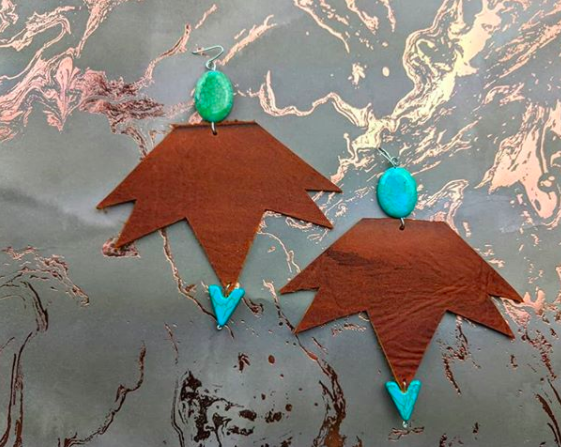 "They have all inspired me – every female in my family."  
"We're so close as a mother-daughter team, and we balance each other out as small business owners, too," said Aaliyah. 
They try on each other's jewelry for new perspective, purchase pieces from each other, and creatively challenge each other. 
"If I take it to Level 8, then she has to take it to Level 20," Gelenda said. "When I see that, it fires me up that I can at least make it to Level 15!" 
Participating together in the Woodlawn Street Market has been important to them. Originally, the two shared a single space at the market. Now, Aaliyah and Gelenda have grown into their own booths – but they still request to be next to each other for continued physical and emotional support.  
Bekah Fox, market co-organizer whose goal is a positive market experience for every vendor, makes this a priority.  
"When they are together, it feels right," Bekah said. "They are beautiful and vibrant, optimistic and empowering. I really believe in who they are as people, and it comes through their art."  
Now the mother-daughter duo are sharing another new experience: the first virtual Woodlawn Street Market.  Aaliyah said that posting about the virtual market has created online intrigue on her own platform, and she's excited to see its effects. After reaching a wider audience virtually, she hopes even more people will make plans to attend the market in person when it returns to 55th Place in Woodlawn.  
"[Woodlawn Street Market] took me to another level and introduced me to other opportunities to learn more about myself as a designer, and even to begin to look into how to brand myself and sell it," Gelenda said.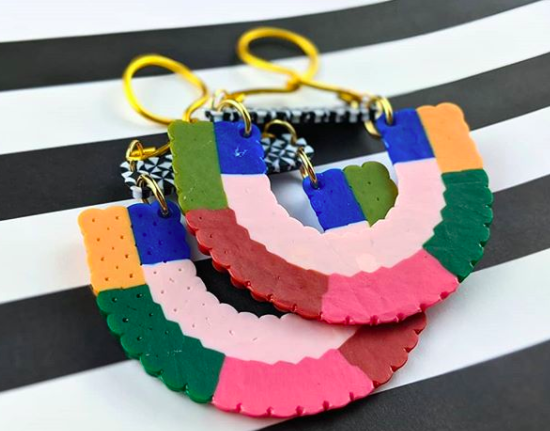 "We're so close as a mother-daughter team, and we balance each other out as small business owners, too."
Related News
Filed Under: Front Page, Get Involved, Historic Preservation, Residential

President and CEO of REV Birmingham David Fleming writes about the importance of historic preservation and highlights the advocacy efforts that saved the French Quarter in New Orleans and the Forest Park neighborhood in Birmingham. The article concludes with a call to action, urging for new leaders and the implementation of various strategies to protect and celebrate Birmingham's historic buildings and places.

Filed Under: Filling Vacant Spaces, Front Page, Small Business, Woodlawn, Yaysayers

Lights, Camera, Action! The rebirth of the Woodlawn Theater is happening this weekend in the heart of Woodlawn. The theater is opening its doors to the public with two extraordinary opening events that are FREE to the public. The 1400 square foot venue has a wide range of amenities and even has a full-service bar. Because of the Mason Music Foundation, this venue is filling a much needed resource for local musicians to perform. Keep reading to discover how the theater came back to life and its impact on the community.

Filed Under: Downtown Birmingham, Events, Front Page, Yaysayers

Brian Allen, a talented cornerback, has made the remarkable transition from a small town in Texas to the vibrant city of Birmingham. Choosing Birmingham for his football career for two consecutive seasons, Brian's unwavering dedication and exceptional skills have made him a standout figure in the world of football. To dive deeper into Brian's journey and discover his genuine appreciation for the city, watch this video with the link below!