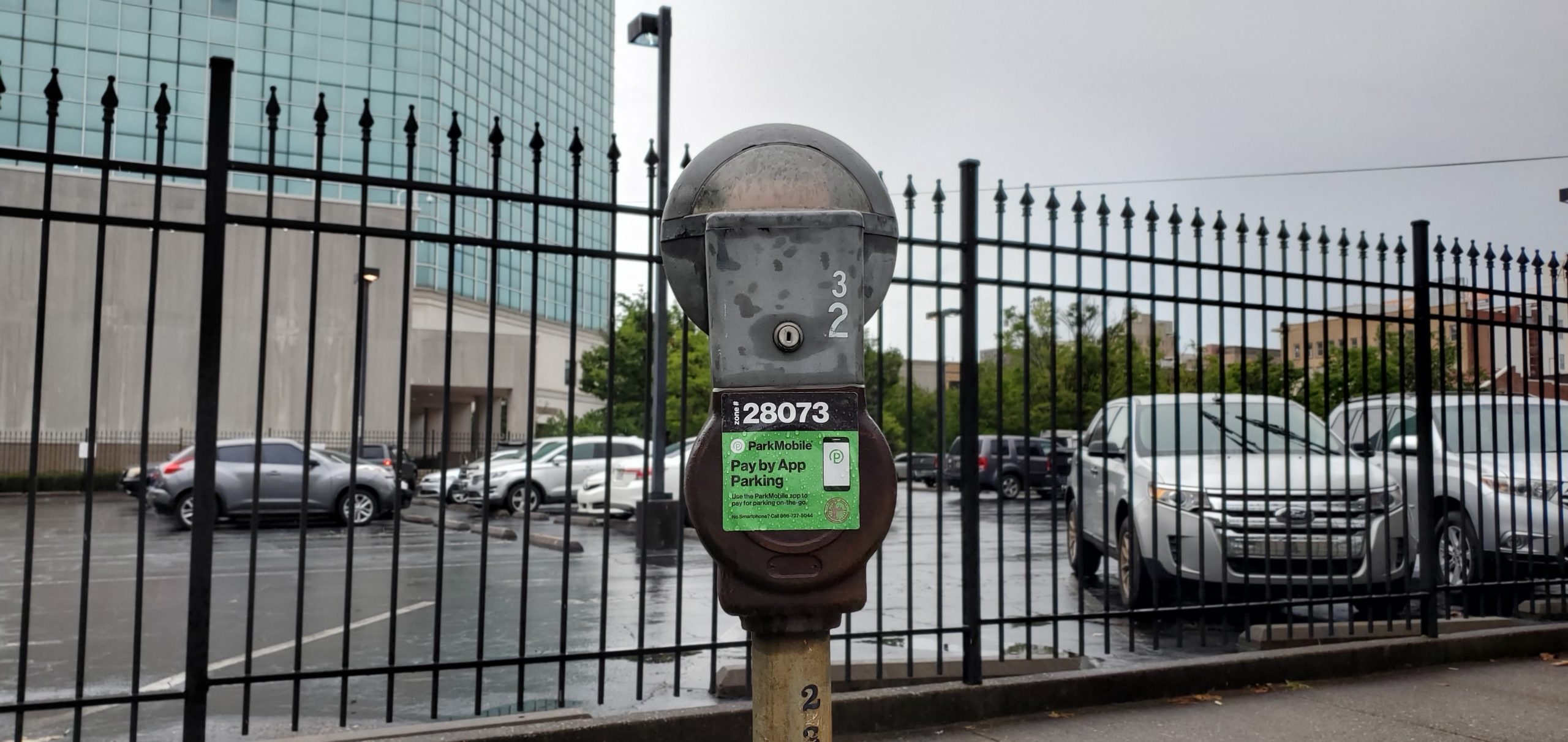 Long gone are the days of walking around with a pocket full of quarters to feed meters, now finding and paying for a parking space in downtown Birmingham is a lot easier.  
The city joins other larger cities such as Washington D.C. and Atlanta that use the ParkMobile app.  
Finding a more convenient solution to parking woes has been in the works for years, according to Birmingham City's Director of Transporation, James Fowler. 
"We've had to work with a number of departments to set this up and get it implemented, including the Mayor's office, the office of the City Attorney, the Police department, Finance and several other departments," he said. "We went through the process and ended up selecting Parkmobile and we approved an agreement with them earlier this year. 
 Fast forward to now, the system is up and running. The system is layered on top of the existing parking meters downtown.  
"So, it just gives an additional option on how to pay," he said. 
Here's how he says paying by app will work: 
Download the app on your Apple or Android device.  
Register with your license plate and credit card info 
Enter the zone number on the meter 
Pay 
Pretty easy, huh?  
Rates and maximum parking times still apply, he said.  
Convenience—both for drivers and the City:
Fowler says that the new app is a win-win for everyone.  
Drivers are able to renew the meters from their phones and reserve parking spaces, contributing to vibrancy by encouraging people to come to and move around the City Center.  
"It just creates a more user-friendly experience in downtown," he said. "It's also just a better way to manage our parking system versus coins and the physical hardware, which is really hard to maintain." 
The City maintains about 4,000 meters in the downtown area. Fowler said the City will still maintain them with the plan of moving away from meters all together in the future.  
Oh, and one more thing:  
Fowler said that while most of the parking rules will stay the same, one thing is changing that drivers should be on the lookout for that Fowler says could save you a ticket.  
"Formerly, if a parking meter was broken, and there was not an option to pay, users would not get a ticket," he said. "Now, there will be an option to pay even if the coin meter is broken. People are still expected to pay using ParkMobile. If their only option is to use coins then they're welcome to find a different functioning meter."  
Related News
Filed Under: Big Pitch, Front Page, Small Business, Uncategorized

If you've been following REV for a while, you probably remember The Big Pitch Competitions we used to hold back in the day. The Big Pitch presented by PNC was essentially our own little version of Shark Tank. And a lot of your favorite local businesses that participated in this competition now have active retail storefronts that you can go check out. Let's start with some of our finalists that are based in the City of Birmingham and see what they've been up to!

Filed Under: Developer, Downtown Birmingham, Filling Vacant Spaces, Front Page, Potential-Proving, Uncategorized

Have you been to Downtown Birmingham's newest development located on 25th Street? If not, you need to head down there ASAP and check it out! This new single story development is a product of a collaboration between David Baker Architects (DBA) and Locke General Contractors, led by DBA's very own Amanda Loper. It is intended to be a "collaborative commercial space in a catalyst development area of Birmingham." Both DBA and Locke General Contractors will be tenants of the space, along with June Coffee Roasters, Zephyr Barber, and Last Call Baking Cooperative!

Filed Under: Downtown Birmingham, Events, Front Page, Uncategorized

One of Birmingham's many hidden treasures is the music scene downtown. The sheer volume of concert venues we have in downtown Birmingham is something most people aren't even aware of – but it really is remarkable! There is truly something for everyone, whether you're into the smaller, more intimate venues or the large-scale venues for those big name artists. Keep reading to check out some of the cool venues downtown Birmingham has to offer.