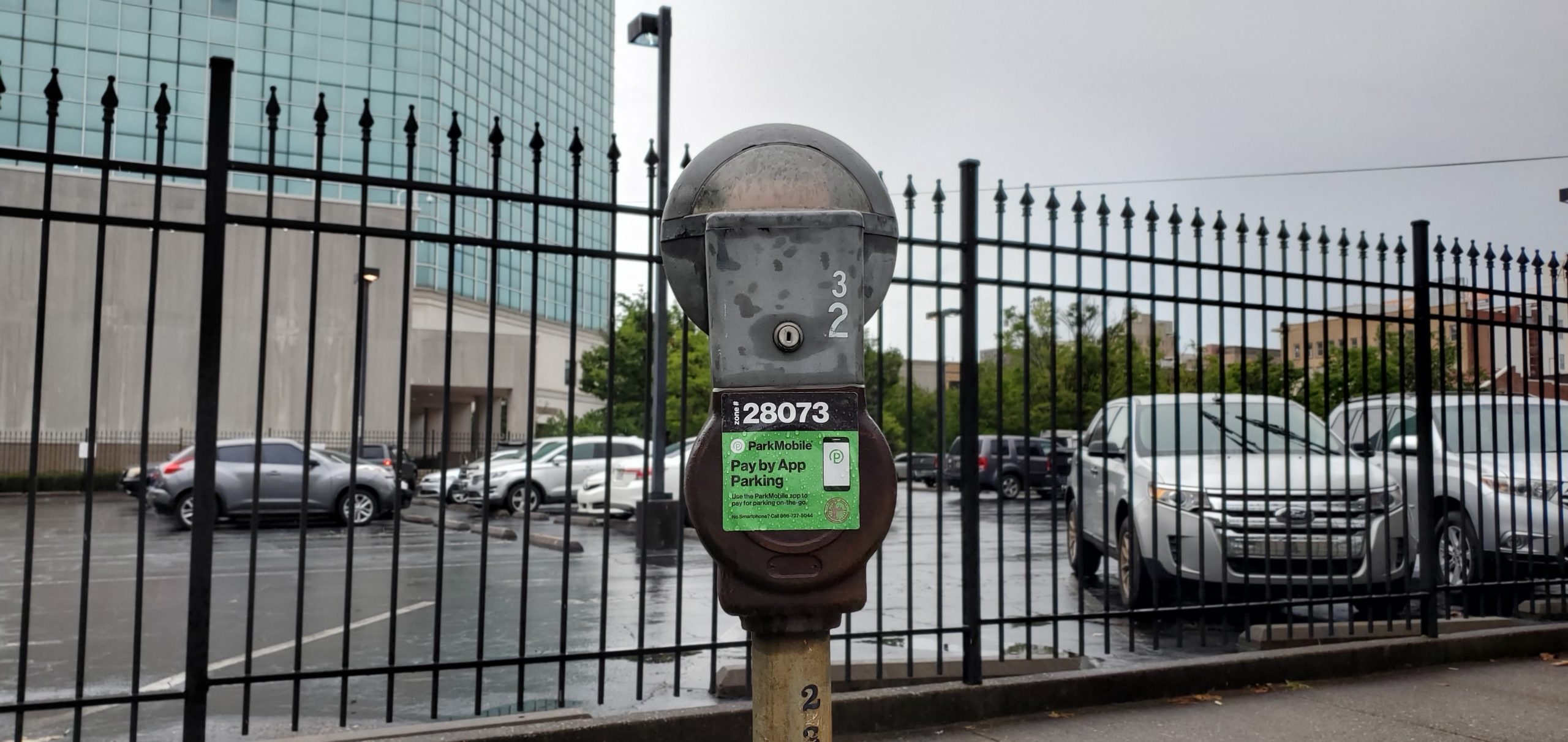 Long gone are the days of walking around with a pocket full of quarters to feed meters, now finding and paying for a parking space in downtown Birmingham is a lot easier.  
The city joins other larger cities such as Washington D.C. and Atlanta that use the ParkMobile app.  
Finding a more convenient solution to parking woes has been in the works for years, according to Birmingham City's Director of Transporation, James Fowler. 
"We've had to work with a number of departments to set this up and get it implemented, including the Mayor's office, the office of the City Attorney, the Police department, Finance and several other departments," he said. "We went through the process and ended up selecting Parkmobile and we approved an agreement with them earlier this year. 
 Fast forward to now, the system is up and running. The system is layered on top of the existing parking meters downtown.  
"So, it just gives an additional option on how to pay," he said. 
Here's how he says paying by app will work: 
Download the app on your Apple or Android device.  
Register with your license plate and credit card info 
Enter the zone number on the meter 
Pay 
Pretty easy, huh?  
Rates and maximum parking times still apply, he said.  
Convenience—both for drivers and the City:
Fowler says that the new app is a win-win for everyone.  
Drivers are able to renew the meters from their phones and reserve parking spaces, contributing to vibrancy by encouraging people to come to and move around the City Center.  
"It just creates a more user-friendly experience in downtown," he said. "It's also just a better way to manage our parking system versus coins and the physical hardware, which is really hard to maintain." 
The City maintains about 4,000 meters in the downtown area. Fowler said the City will still maintain them with the plan of moving away from meters all together in the future.  
Oh, and one more thing:  
Fowler said that while most of the parking rules will stay the same, one thing is changing that drivers should be on the lookout for that Fowler says could save you a ticket.  
"Formerly, if a parking meter was broken, and there was not an option to pay, users would not get a ticket," he said. "Now, there will be an option to pay even if the coin meter is broken. People are still expected to pay using ParkMobile. If their only option is to use coins then they're welcome to find a different functioning meter."  
Related News
Filed Under: Downtown Birmingham, Family Friendly, Front Page, Get Involved, Small Business, Yaysayers

With summer just around the corner, kids will soon be out of school and insisting on getting out of the house. Luckily, Downtown Birmingham has an abundance of family-friendly activities that will keep your kiddos entertained and create lifelong memories.

We know taking kids out for extended periods can be challenging; that's why we have curated a list of experiences designed to be enjoyable within a manageable 3 – 4 hour timeframe. This way, both children and parents can make the most of their time without feeling overwhelmed or exhausted. These four experiences include lunch options and are tailored to different ages and personalities.

Filed Under: Downtown Birmingham, Front Page, Get Involved, REV Team, Yaysayers

Meet Michael Symes, the new City Center District Manager for the Business Improvement District (BID). As a long-time resident of Birmingham, Michael brings a wealth of knowledge and experience to the role, having been an active member of the community since graduating from the University of Alabama. In this article, we will explore Michael's journey and learn about his "accidental roots" in the city, as well as his passion for working with the Business Improvement District (BID) of the Magic City. Follow along  as we get to know the person behind the job title and uncover the unique perspective he brings to the role.

Filed Under: Front Page, Get Involved, Historic Preservation, Residential

President and CEO of REV Birmingham David Fleming writes about the importance of historic preservation and highlights the advocacy efforts that saved the French Quarter in New Orleans and the Forest Park neighborhood in Birmingham. The article concludes with a call to action, urging for new leaders and the implementation of various strategies to protect and celebrate Birmingham's historic buildings and places.