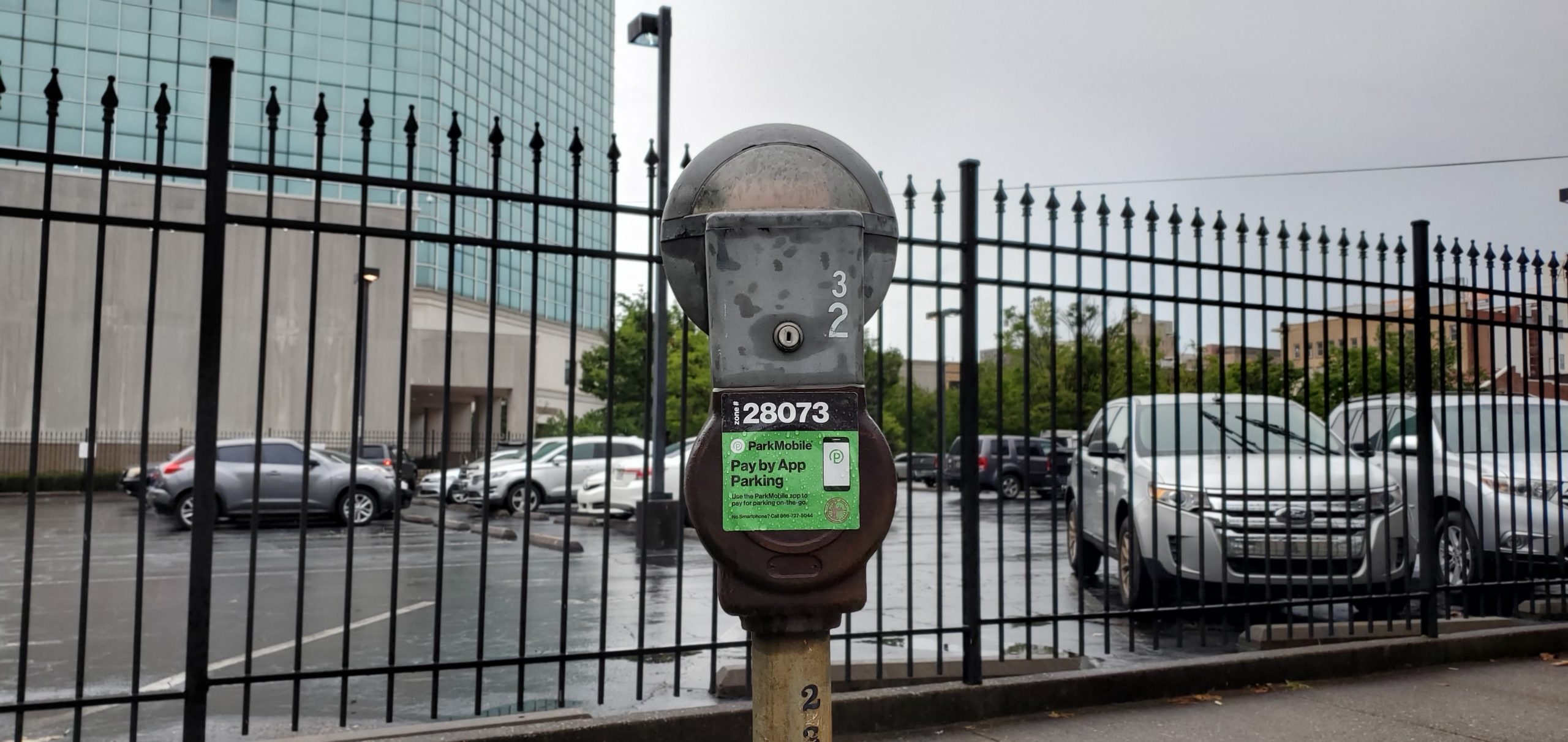 Long gone are the days of walking around with a pocket full of quarters to feed meters, now finding and paying for a parking space in downtown Birmingham is a lot easier.  
The city joins other larger cities such as Washington D.C. and Atlanta that use the ParkMobile app.  
Finding a more convenient solution to parking woes has been in the works for years, according to Birmingham City's Director of Transporation, James Fowler. 
"We've had to work with a number of departments to set this up and get it implemented, including the Mayor's office, the office of the City Attorney, the Police department, Finance and several other departments," he said. "We went through the process and ended up selecting Parkmobile and we approved an agreement with them earlier this year. 
 Fast forward to now, the system is up and running. The system is layered on top of the existing parking meters downtown.  
"So, it just gives an additional option on how to pay," he said. 
Here's how he says paying by app will work: 
Download the app on your Apple or Android device.  
Register with your license plate and credit card info 
Enter the zone number on the meter 
Pay 
Pretty easy, huh?  
Rates and maximum parking times still apply, he said.  
Convenience—both for drivers and the City:
Fowler says that the new app is a win-win for everyone.  
Drivers are able to renew the meters from their phones and reserve parking spaces, contributing to vibrancy by encouraging people to come to and move around the City Center.  
"It just creates a more user-friendly experience in downtown," he said. "It's also just a better way to manage our parking system versus coins and the physical hardware, which is really hard to maintain." 
The City maintains about 4,000 meters in the downtown area. Fowler said the City will still maintain them with the plan of moving away from meters all together in the future.  
Oh, and one more thing:  
Fowler said that while most of the parking rules will stay the same, one thing is changing that drivers should be on the lookout for that Fowler says could save you a ticket.  
"Formerly, if a parking meter was broken, and there was not an option to pay, users would not get a ticket," he said. "Now, there will be an option to pay even if the coin meter is broken. People are still expected to pay using ParkMobile. If their only option is to use coins then they're welcome to find a different functioning meter."  
Related News
Filed Under: Business-Proving, Front Page

All too often we catch ourselves reading the news wanting to help, but not knowing where to begin. That's why Maria Underwood created Fundrage, a social impact platform that connects users to nonprofits they can support based on the exact news article that they're reading. Keep reading to find out more about how this app is playing a huge role in creating positive change in real time!

Filed Under: Downtown Birmingham, Front Page, Potential-Proving, Uncategorized, Yaysayers

This Friday, May 20th, we will be having a (20th) Street Party (which you can read more about here) to celebrate the end of our Birmingham Green Refresh! While this certainly calls for a celebration, the party doesn't stop there. We will still be adding some finishing touches to the street after the (20th) Street Party. These additional touches will help make Birmingham's main street more vibrant, interactive, and efficient! Additions will include smart trash cans, free libraries, street performers, and more!

Filed Under: Downtown Birmingham, Front Page, Uncategorized

We've talked about sports, but downtown has so much more to offer! Downtown Birmingham has so many experiences in store for you, which can also turn into life-long memories. And lucky for you, we've created a tool to make all that exploring so much easier!