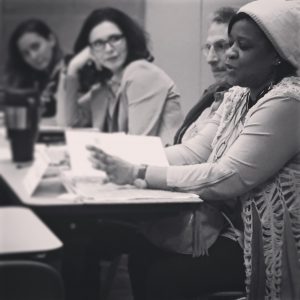 Our BIZ 1.0 introductory workshop is designed to be the starting point of your entrepreneurial journey. If you're still in the concept or startup stage of business, consider joining us THIS Friday, August 18 at SocialVenture from 8:30 a.m. to 11:30 a.m. Click here to register! Use promo code "paxromana" to get an early bird discount.
Are you a current entrepreneur ready to take your business to the next level? BIZ 1.0 is an ideal starting place for those looking to flesh out an idea. CO.STARTERS is perfect when it's time to test some of those ideas. Over 10 weeks, participants are encouraged to validate assumptions through real world feedback. The goal: start small, build the model, and scale up. Ready to join more than 100 Birmingham entrepreneurs who decided to make the leap? Read a bit more by clicking here. Or go ahead and sign up in advance by clicking here for the application!
Related News
Filed Under: Filling Vacant Spaces, Front Page, Get Involved, Small Business

In less than a year after arriving in the United States, the Vyshyvanyuk family, who recently fled from Ukraine, is now launching NiEl' Bridal Atelier, a custom wedding dress and alterations business in Forest Park. Olena and Mykola Vyshyvanyuk, along with their three children – Viktoriia Vyshyvanyuk, Eva Vyshyvanyuk, and Loanna Vyshyvanyuk – made the courageous decision to leave Ukraine on November 7, 2022. This family's inspiring story serves as a testament to the boundless opportunities that small businesses can achieve in Birmingham.

Filed Under: Business-Proving, Downtown Birmingham, Filling Vacant Spaces, Front Page, Small Business

Are you a startup looking for a foot in the door? Did you know we have an accelerator program that helps founders begin their entrepreneurial journey right here in the Switch district? TechStars is a dynamic three-month program that empowers entrepreneurs in their quest to discover product-market fit, gain traction, and access both capital and global mentorship. Operating in more than 30 cities worldwide, Techstars added Birmingham as a host for their energy-focused cohort.

Filed Under: Front Page, Small Business, Woodlawn, Woodlawn Street Market

The Woodlawn Street Market is a platform for small businesses to showcase their talents and products. From handmade jewelry to locally sourced produce, you can find a wide variety of items that highlight the creativity and craftsmanship of the Birmingham community Among the talented individuals who have found a home in this vibrant marketplace is none other than Johnathan Westbrook, fondly known as Jon Jon, and the majority owner of the Broncho Food Truck. This new food truck made its debut back in August and will be back again for this week's market.