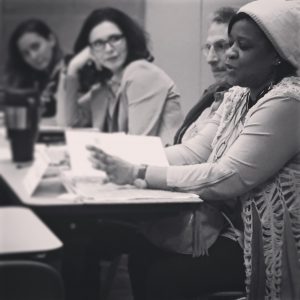 Our BIZ 1.0 introductory workshop is designed to be the starting point of your entrepreneurial journey. If you're still in the concept or startup stage of business, consider joining us THIS Friday, August 18 at SocialVenture from 8:30 a.m. to 11:30 a.m. Click here to register! Use promo code "paxromana" to get an early bird discount.
Are you a current entrepreneur ready to take your business to the next level? BIZ 1.0 is an ideal starting place for those looking to flesh out an idea. CO.STARTERS is perfect when it's time to test some of those ideas. Over 10 weeks, participants are encouraged to validate assumptions through real world feedback. The goal: start small, build the model, and scale up. Ready to join more than 100 Birmingham entrepreneurs who decided to make the leap? Read a bit more by clicking here. Or go ahead and sign up in advance by clicking here for the application!
Related News
Filed Under: Business-Proving, Downtown Birmingham, Events, Front Page, Small Business, Uncategorized

So So Spiffy, a local staging and interior design company, is proud to announce its new retail endeavor, Shopping Shindig. This once-a-month sale will take place at their new warehouse downtown and provide curated collections of designer furniture, art, and home accessories up to 60% off.