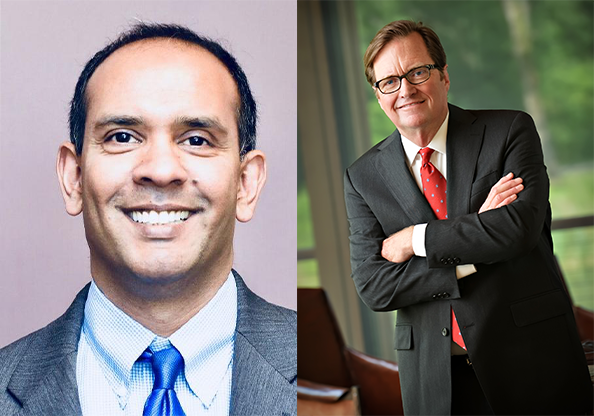 Birmingham is quickly earning a reputation as a city ripe for development and thriving startups, so it is no wonder the nation's economic leaders want the insights of local executives experienced in construction and economic development.
The Federal Reserve Bank of Atlanta's Birmingham Branch recently made two big announcements for Birmingham: Merrill Stewart, founder and president of Stewart/Perry was recently appointed to the Board of Directors, and Anoop Mishra, former REV board member, was named vice president and regional executive of the branch. These roles will allow them to ensure the voices of the Birmingham business community are heard.
The Birmingham Branch works with Atlanta and four other regional Reserve Bank branches to gather data on various markets. That economic information then goes to the district bank's president and head office directors, who use the research in discussing monetary policy options and making interest rate recommendations.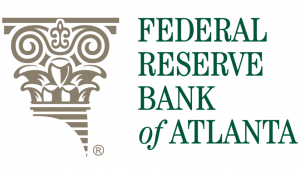 Stewart, a REV Birmingham partner and investor, is the contractor behind Birmingham developments including 20 Midtown, 2200 Magnolia and preservation efforts at the Lyric Theatre.
"We have many fine business leaders in our city. Being nominated for this position is an honor, as I have been a student of the Federal Reserve's actions and policy for some time," Stewart said.  "I hope to bring some grassroots knowledge of the construction industry to the table which in turn will have a positive impact for our city. We all want the same thing: stable, decent growth and acceptable unemployment numbers."
Mishra took his new position with the Birmingham Branch in late April. He will provide strategic support for the Regional Economic Information Network throughout Alabama, working with other regional executives to provide targeted economic intelligence.
"The Atlanta Fed plays an important role in not only shaping monetary policy, but also providing thought leadership in key community and regional issues such as workforce development and affordable housing," Mishra said. "I'm excited about the opportunity to contribute to these efforts in making our city, state, and region stronger."
Mishra served as Development Director from 1995 to 1998 for Operation New Birmingham, which merged with Main Street Birmingham to form REV in 2012. He was, as the chair of Main Street Birmingham, a key leader during the merger of MSB and ONB to create REV.  After earning an MBA from the University of Pennsylvania, he held posts at Accenture, EDPM, and WorkforceQA.
Stewart, who founded Stewart/Perry in 1984, serves on several boards within the city and beyond, giving him experience that he hopes will help him blend well with his counterparts on the board of the governors.
Related News
Filed Under: Downtown Birmingham, Front Page, Uncategorized

We've talked about sports, but downtown has so much more to offer! Downtown Birmingham has so many experiences in store for you, which can also turn into life-long memories. And lucky for you, we've created a tool to make all that exploring so much easier!

Filed Under: Downtown Birmingham, Front Page, Potential-Proving

We are approaching the finish line for the 20th Street Refresh, which calls for a celebration – and you're invited! The City Center Business Improvement District (BID), funded by downtown property owners, is partnering with the City of Birmingham and REV Birmingham to celebrate a refreshed Birmingham Green. Come join the party on May 20th from 4 to 8 p.m (with a special celebration happening at 6 p.m.)!

Filed Under: Developer, Downtown Birmingham, Front Page, Potential-Proving, Uncategorized

If you've been paying close attention, you may have noticed that we've been hinting at a new Linn Park project coming soon – and we're finally ready to share it with you! A planning process to redesign and reactivate Linn Park kicked off recently when public and private organizational partners met on site with the nationally acclaimed park designers OJB Landscape Architecture (OJB) to begin an eight-month master plan development process to improve Linn Park.