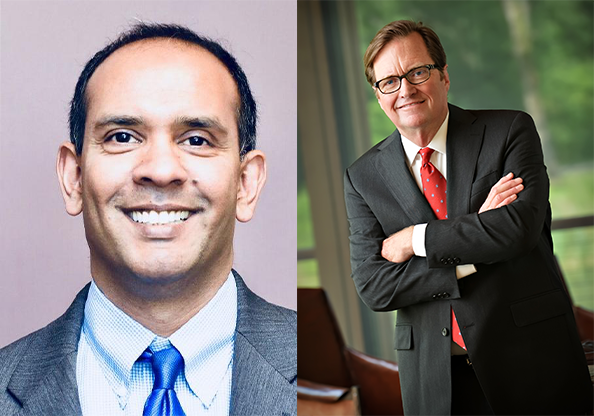 Birmingham is quickly earning a reputation as a city ripe for development and thriving startups, so it is no wonder the nation's economic leaders want the insights of local executives experienced in construction and economic development.
The Federal Reserve Bank of Atlanta's Birmingham Branch recently made two big announcements for Birmingham: Merrill Stewart, founder and president of Stewart/Perry was recently appointed to the Board of Directors, and Anoop Mishra, former REV board member, was named vice president and regional executive of the branch. These roles will allow them to ensure the voices of the Birmingham business community are heard.
The Birmingham Branch works with Atlanta and four other regional Reserve Bank branches to gather data on various markets. That economic information then goes to the district bank's president and head office directors, who use the research in discussing monetary policy options and making interest rate recommendations.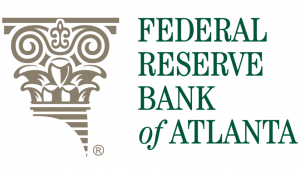 Stewart, a REV Birmingham partner and investor, is the contractor behind Birmingham developments including 20 Midtown, 2200 Magnolia and preservation efforts at the Lyric Theatre.
"We have many fine business leaders in our city. Being nominated for this position is an honor, as I have been a student of the Federal Reserve's actions and policy for some time," Stewart said.  "I hope to bring some grassroots knowledge of the construction industry to the table which in turn will have a positive impact for our city. We all want the same thing: stable, decent growth and acceptable unemployment numbers."
Mishra took his new position with the Birmingham Branch in late April. He will provide strategic support for the Regional Economic Information Network throughout Alabama, working with other regional executives to provide targeted economic intelligence.
"The Atlanta Fed plays an important role in not only shaping monetary policy, but also providing thought leadership in key community and regional issues such as workforce development and affordable housing," Mishra said. "I'm excited about the opportunity to contribute to these efforts in making our city, state, and region stronger."
Mishra served as Development Director from 1995 to 1998 for Operation New Birmingham, which merged with Main Street Birmingham to form REV in 2012. He was, as the chair of Main Street Birmingham, a key leader during the merger of MSB and ONB to create REV.  After earning an MBA from the University of Pennsylvania, he held posts at Accenture, EDPM, and WorkforceQA.
Stewart, who founded Stewart/Perry in 1984, serves on several boards within the city and beyond, giving him experience that he hopes will help him blend well with his counterparts on the board of the governors.
Related News
Filed Under: Downtown Birmingham, Front Page, Get Involved

We've made it to the third and final public workshop for Re-vision Linn Park! Partners behind Re-Vision Linn Park will wrap up the community engagement process at the last public workshop on Tuesday, October 4, at Boutwell Auditorium. Community members can participate and provide feedback on a park design concept in the noon or 5:30 p.m. session – so come out one last time and let your voice be heard!

Filed Under: Big Pitch, Front Page, Small Business, Uncategorized

If you've been following REV for a while, you probably remember The Big Pitch Competitions we used to hold back in the day. The Big Pitch presented by PNC was essentially our own little version of Shark Tank. And a lot of your favorite local businesses that participated in this competition now have active retail storefronts that you can go check out. Let's start with some of our finalists that are based in the City of Birmingham and see what they've been up to!

Filed Under: Developer, Downtown Birmingham, Filling Vacant Spaces, Front Page, Potential-Proving, Uncategorized

Have you been to Downtown Birmingham's newest development located on 25th Street? If not, you need to head down there ASAP and check it out! This new single story development is a product of a collaboration between David Baker Architects (DBA) and Locke General Contractors, led by DBA's very own Amanda Loper. It is intended to be a "collaborative commercial space in a catalyst development area of Birmingham." Both DBA and Locke General Contractors will be tenants of the space, along with June Coffee Roasters, Zephyr Barber, and Last Call Baking Cooperative!