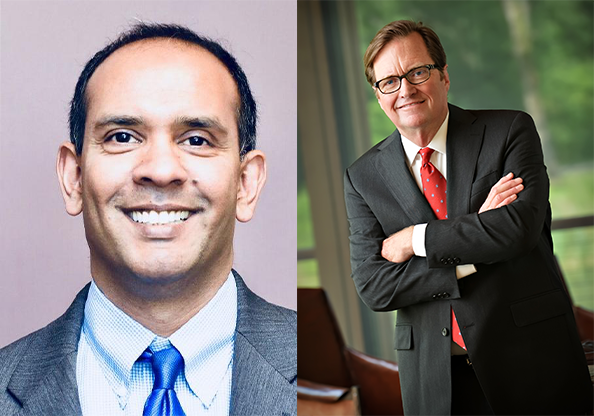 Birmingham is quickly earning a reputation as a city ripe for development and thriving startups, so it is no wonder the nation's economic leaders want the insights of local executives experienced in construction and economic development.
The Federal Reserve Bank of Atlanta's Birmingham Branch recently made two big announcements for Birmingham: Merrill Stewart, founder and president of Stewart/Perry was recently appointed to the Board of Directors, and Anoop Mishra, former REV board member, was named vice president and regional executive of the branch. These roles will allow them to ensure the voices of the Birmingham business community are heard.
The Birmingham Branch works with Atlanta and four other regional Reserve Bank branches to gather data on various markets. That economic information then goes to the district bank's president and head office directors, who use the research in discussing monetary policy options and making interest rate recommendations.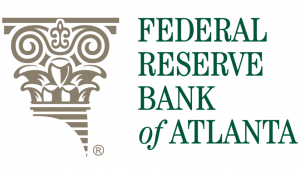 Stewart, a REV Birmingham partner and investor, is the contractor behind Birmingham developments including 20 Midtown, 2200 Magnolia and preservation efforts at the Lyric Theatre.
"We have many fine business leaders in our city. Being nominated for this position is an honor, as I have been a student of the Federal Reserve's actions and policy for some time," Stewart said.  "I hope to bring some grassroots knowledge of the construction industry to the table which in turn will have a positive impact for our city. We all want the same thing: stable, decent growth and acceptable unemployment numbers."
Mishra took his new position with the Birmingham Branch in late April. He will provide strategic support for the Regional Economic Information Network throughout Alabama, working with other regional executives to provide targeted economic intelligence.
"The Atlanta Fed plays an important role in not only shaping monetary policy, but also providing thought leadership in key community and regional issues such as workforce development and affordable housing," Mishra said. "I'm excited about the opportunity to contribute to these efforts in making our city, state, and region stronger."
Mishra served as Development Director from 1995 to 1998 for Operation New Birmingham, which merged with Main Street Birmingham to form REV in 2012. He was, as the chair of Main Street Birmingham, a key leader during the merger of MSB and ONB to create REV.  After earning an MBA from the University of Pennsylvania, he held posts at Accenture, EDPM, and WorkforceQA.
Stewart, who founded Stewart/Perry in 1984, serves on several boards within the city and beyond, giving him experience that he hopes will help him blend well with his counterparts on the board of the governors.
Related News
Filed Under: Downtown Birmingham, Family Friendly, Front Page, Get Involved, Small Business, Yaysayers

With summer just around the corner, kids will soon be out of school and insisting on getting out of the house. Luckily, Downtown Birmingham has an abundance of family-friendly activities that will keep your kiddos entertained and create lifelong memories.

We know taking kids out for extended periods can be challenging; that's why we have curated a list of experiences designed to be enjoyable within a manageable 3 – 4 hour timeframe. This way, both children and parents can make the most of their time without feeling overwhelmed or exhausted. These four experiences include lunch options and are tailored to different ages and personalities.

Filed Under: Downtown Birmingham, Front Page, Get Involved, REV Team, Yaysayers

Meet Michael Symes, the new City Center District Manager for the Business Improvement District (BID). As a long-time resident of Birmingham, Michael brings a wealth of knowledge and experience to the role, having been an active member of the community since graduating from the University of Alabama. In this article, we will explore Michael's journey and learn about his "accidental roots" in the city, as well as his passion for working with the Business Improvement District (BID) of the Magic City. Follow along  as we get to know the person behind the job title and uncover the unique perspective he brings to the role.

Filed Under: Filling Vacant Spaces, Front Page, Small Business, Woodlawn, Yaysayers

Lights, Camera, Action! The rebirth of the Woodlawn Theater is happening this weekend in the heart of Woodlawn. The theater is opening its doors to the public with two extraordinary opening events that are FREE to the public. The 1400 square foot venue has a wide range of amenities and even has a full-service bar. Because of the Mason Music Foundation, this venue is filling a much needed resource for local musicians to perform. Keep reading to discover how the theater came back to life and its impact on the community.