At the turn of the 20th Century, the spark of the Magic City was one to behold. As Birmingham became an industrial metropolitan area, one particular corner of the city stood above the rest (pun intended): the intersection of 1st Ave. North and 20th Street. Between the years of 1902-1912 four large buildings were erected on that corner giving it the nickname "the heaviest corner on Earth". While that may not be technically accurate, that corner is a testament to the significant impact it has made on Downtown Birmingham's development. And guess what? The buildings' still stand in all their glory today.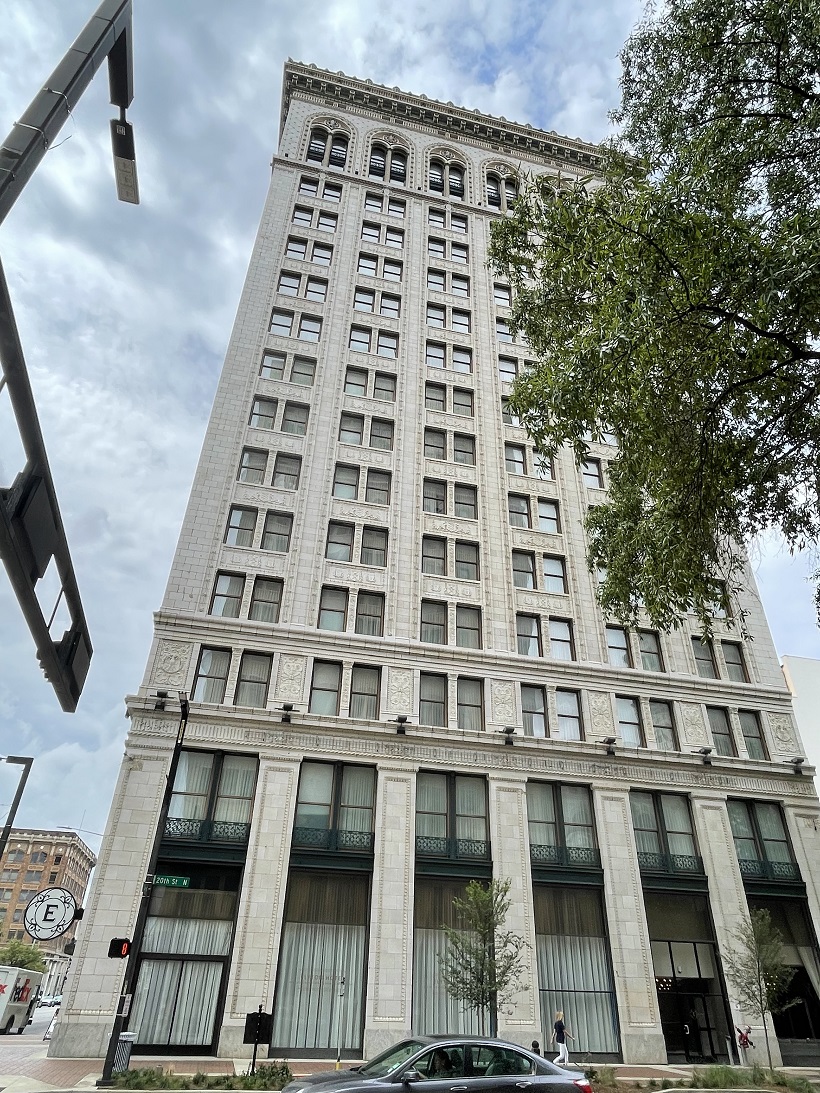 Empire Building
When built in 1909, it was the tallest building in Alabama towering 247 feet. The Empire was developed by Empire Improvement Company, and financed by Metropolitan Life Insurance Company – also making the building one of the first development deals of its kind by an insurer. Currently, the Empire houses Elyton Hotel (fun fact: before being called Birmingham, the city was named Elyton, after an early entrepreneur). Elyton Hotel uplifts the historic roots of the Empire building into a modern luxury experience.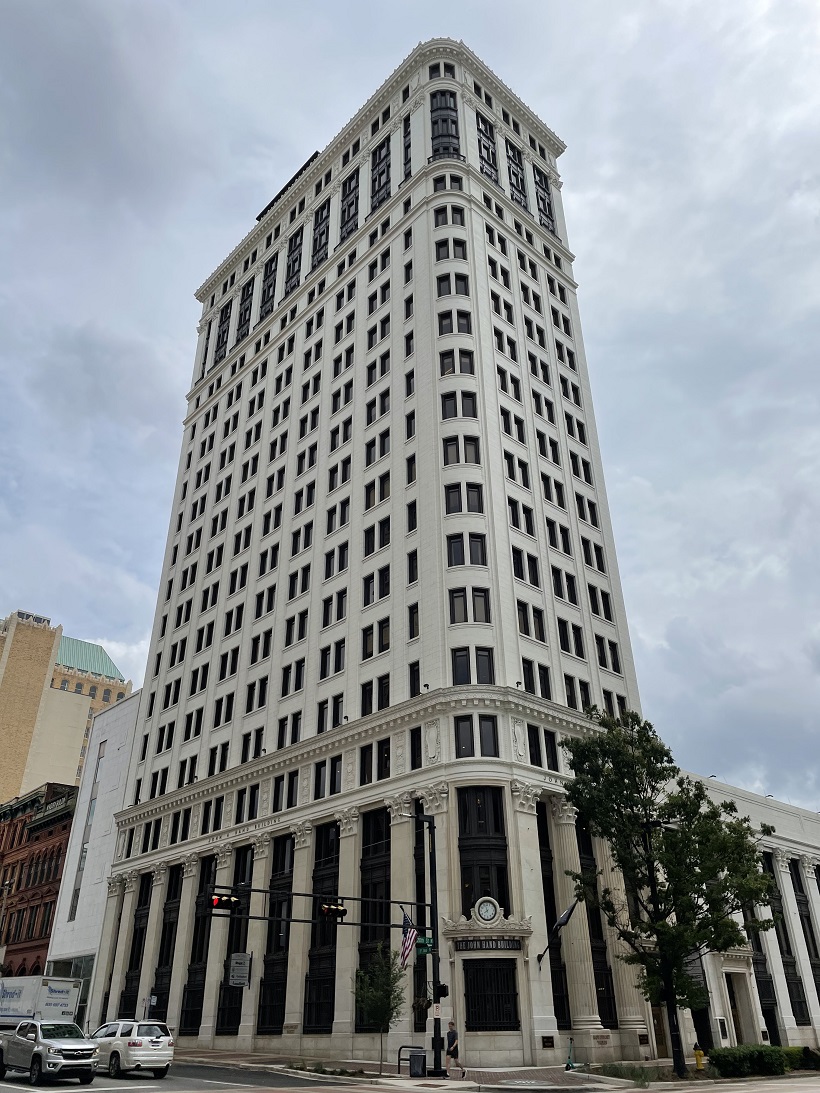 John Hand Building
Three years after the Empire Building made its grand-entrance, the John Hand Building surpassed it in height at 284 feet tall. (It held the title of tallest building in Alabama for one year before it, too, was surpassed.) In its long history, the building has primarily occupied banking institutions, but it is now the headquarters of Landing, an end-to-end platform and nationwide network of furnished apartments from Shipt founder, Bill Smith. Landing's recent move to the John Hand Building adds to the growing Tech ecosystem of the city.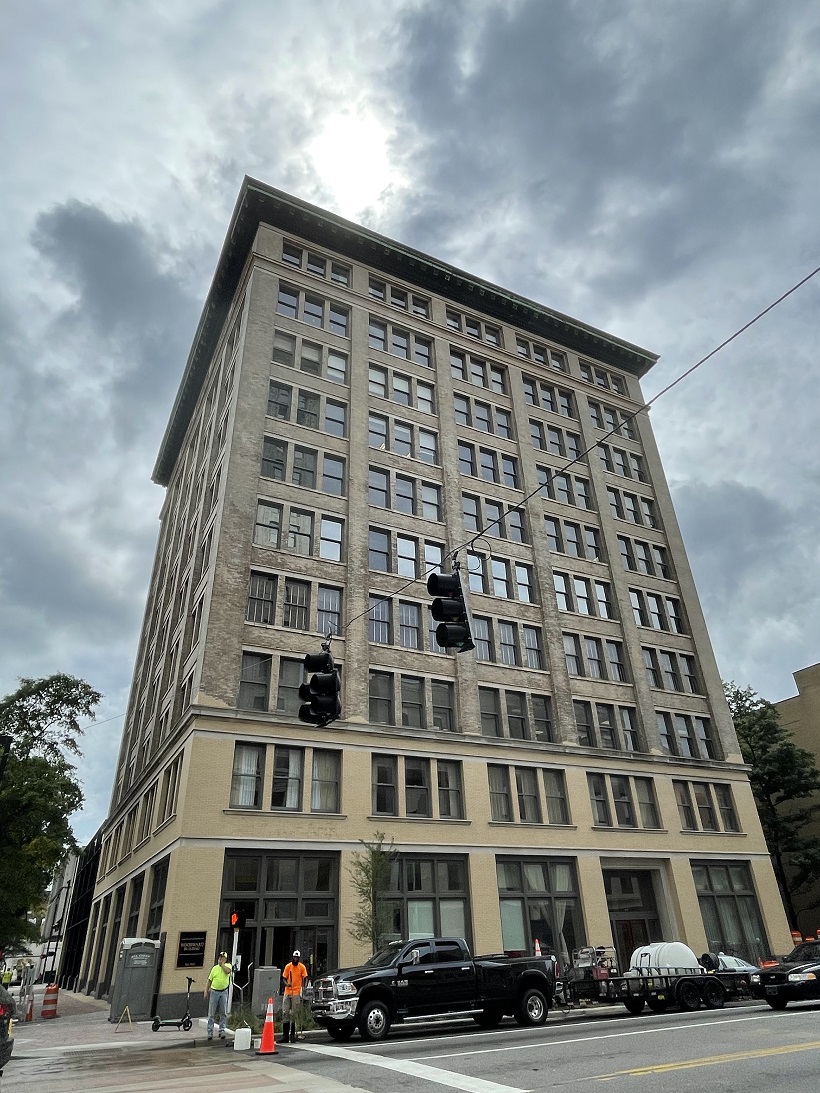 Woodward Building
 The Woodward Building was the first of its kind in Birmingham – a light brown façade, built in 1902 with elaborate metal construction at 132 feet tall. No building had been built quite this large in Birmingham's history, and the building was so large for that many doubted its viability as an office space in the market. However, at its completion the Woodward Building office spaces were fully leased. Currently, the building is expecting Total Skin and Beauty occupants in the Fall.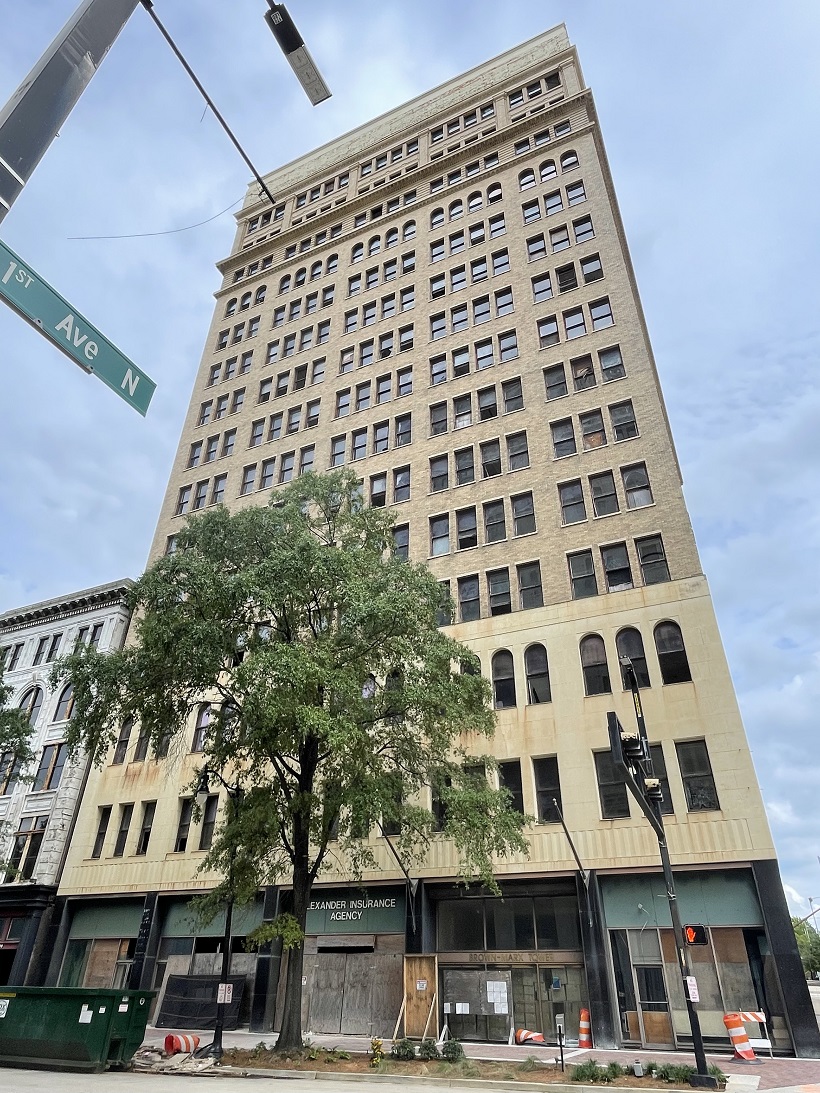 Brown Marx Building
Although this building never held a title as the tallest on the "heaviest corner", it was easily the most popular of the bunch. Built in1906, early architects were intentional in making the building as aesthetically pleasing as possible with lightly colored brick, arched ground-floor glass showing windows, and a marble interior. Over time, the Brown Marx declined in occupancy and lost much of its original décor. But in 2018, the building was purchased by the Ascent Hospitality who were responsible for the elaborate renovations of Brown Marx's next door neighbor, Elyton Hotel.  
Related News
Filed Under: Downtown Birmingham, Front Page, Get Involved

We've made it to the third and final public workshop for Re-vision Linn Park! Partners behind Re-Vision Linn Park will wrap up the community engagement process at the last public workshop on Tuesday, October 4, at Boutwell Auditorium. Community members can participate and provide feedback on a park design concept in the noon or 5:30 p.m. session – so come out one last time and let your voice be heard!

Filed Under: Big Pitch, Front Page, Small Business, Uncategorized

If you've been following REV for a while, you probably remember The Big Pitch Competitions we used to hold back in the day. The Big Pitch presented by PNC was essentially our own little version of Shark Tank. And a lot of your favorite local businesses that participated in this competition now have active retail storefronts that you can go check out. Let's start with some of our finalists that are based in the City of Birmingham and see what they've been up to!

Filed Under: Developer, Downtown Birmingham, Filling Vacant Spaces, Front Page, Potential-Proving, Uncategorized

Have you been to Downtown Birmingham's newest development located on 25th Street? If not, you need to head down there ASAP and check it out! This new single story development is a product of a collaboration between David Baker Architects (DBA) and Locke General Contractors, led by DBA's very own Amanda Loper. It is intended to be a "collaborative commercial space in a catalyst development area of Birmingham." Both DBA and Locke General Contractors will be tenants of the space, along with June Coffee Roasters, Zephyr Barber, and Last Call Baking Cooperative!