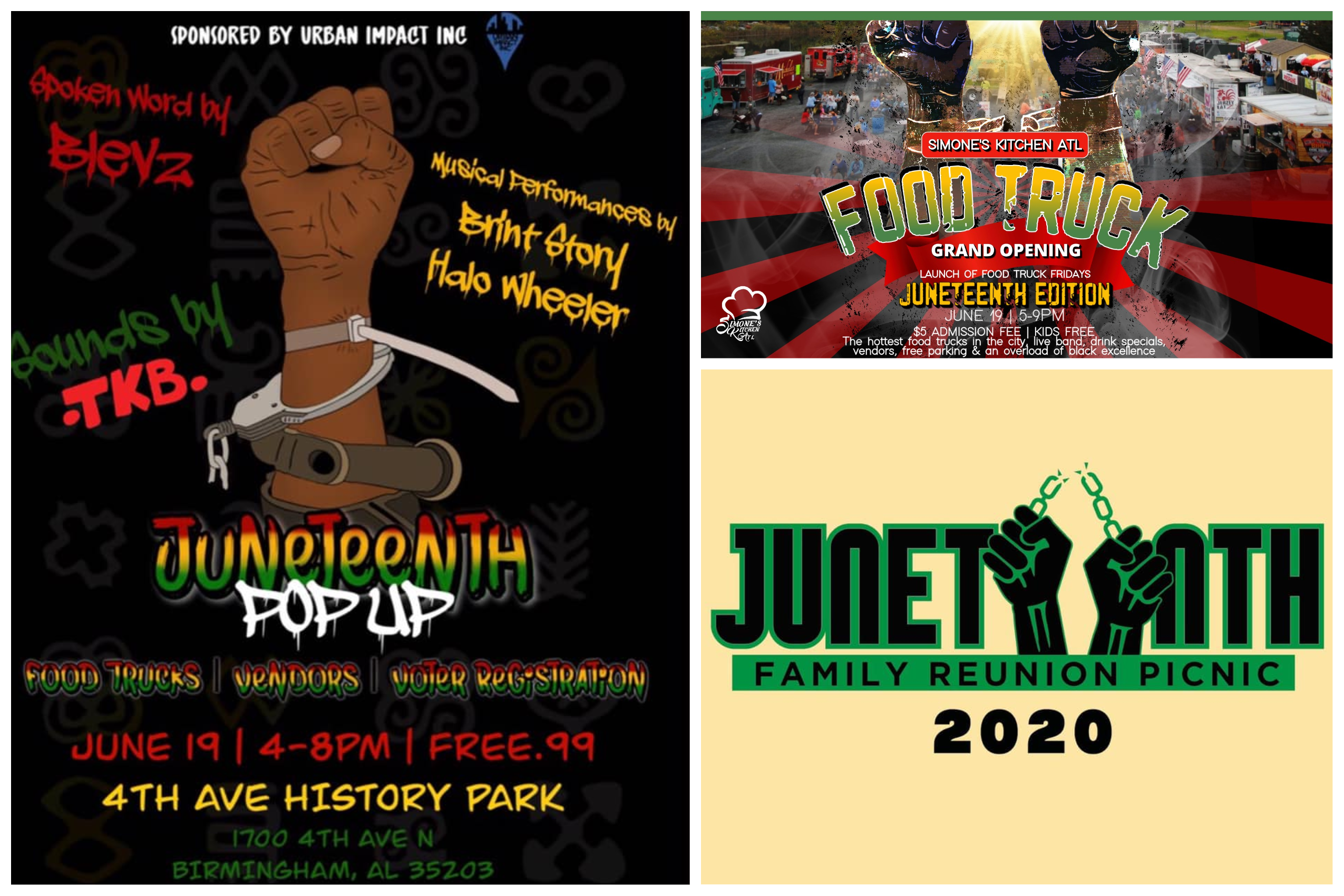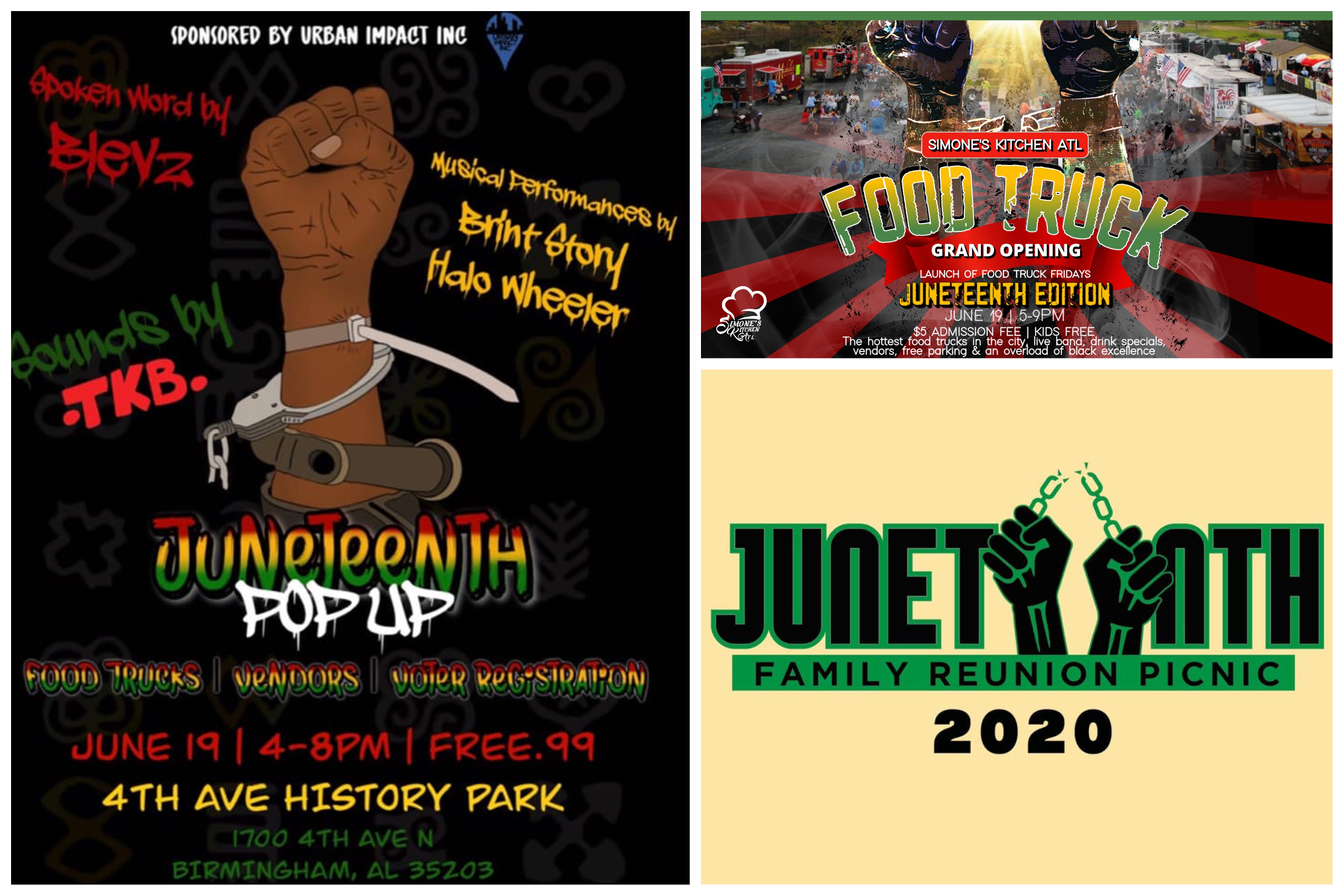 Most Americans acknowledge July 4th as the day to celebrate liberty. But, there are actually two celebrations of freedom in the United States, and one of them is this Friday.
Juneteenth is a day that many Black Americans observe that is sure to gain even more attention in the shadow of George Floyd's and other deaths due to racism and police brutality. Here's what you need to know about the holiday and how you can celebrate locally. 
What is Juneteenth? 
Juneteenth—celebrated every Jun 19th—marks the day that Union soldiers arrived in Galveston, Texas with news that enslaved Black Americans were free—two-and-a-half years after Pres. Abraham Lincoln signed the Emancipation Proclamation.
It's the oldest national commemoration of the end of slavery in the United States.   
The day's activities range from sports and barbeques to prayers and educational programs, according to the National Registry of Juneteenth Organizations and Supporters.  
In Birmingham, there are several ways to celebrate the holiday.  
June 19th List of events: 
4 p.m. Juneteenth Celebration Picnic, Patton Park 
More info here.
4-8 p.m. Juneteenth Pop Up, 4th Avenue Business District 
More info here.  
5 p.m. Women's March, Legion Field  
5-9 p.m. Simone's Kitchen ATL Food Truck Grand Opening/Food Truck Fridays, 521 3rd Avenue West 
More info here. 
5-10 p.m. Party, Downtown Ensley Business District  
7 p.m. Dr. Angela Y. Davis honored with Fred Shuttlesworth Human Rights Award, online 
Register here.  
Related News
Filed Under: Filling Vacant Spaces, Front Page, Get Involved, Small Business

In less than a year after arriving in the United States, the Vyshyvanyuk family, who recently fled from Ukraine, is now launching NiEl' Bridal Atelier, a custom wedding dress and alterations business in Forest Park. Olena and Mykola Vyshyvanyuk, along with their three children – Viktoriia Vyshyvanyuk, Eva Vyshyvanyuk, and Loanna Vyshyvanyuk – made the courageous decision to leave Ukraine on November 7, 2022. This family's inspiring story serves as a testament to the boundless opportunities that small businesses can achieve in Birmingham.

Filed Under: Business-Proving, Downtown Birmingham, Filling Vacant Spaces, Front Page, Small Business

Are you a startup looking for a foot in the door? Did you know we have an accelerator program that helps founders begin their entrepreneurial journey right here in the Switch district? TechStars is a dynamic three-month program that empowers entrepreneurs in their quest to discover product-market fit, gain traction, and access both capital and global mentorship. Operating in more than 30 cities worldwide, Techstars added Birmingham as a host for their energy-focused cohort.