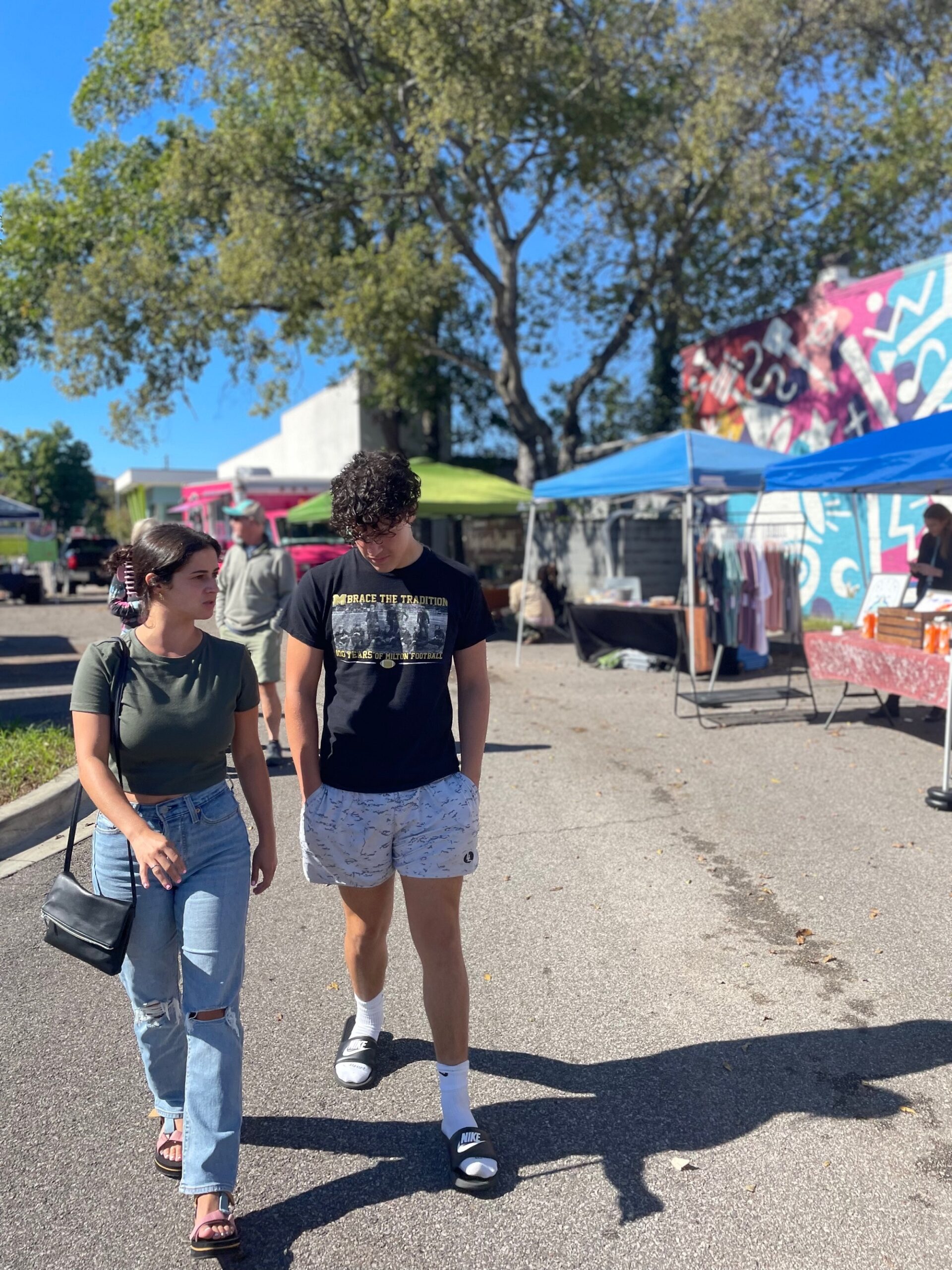 We've got some good news for you – the NINTH season of Woodlawn Street Market will begin this April as we continue to support our local makers! Vendor applications are open now for Birmingham start-ups and small businesses.
A vibrant product of the partnership between REV Birmingham and Woodlawn Business Association, Woodlawn Street Market provides a fun, interactive space for local entrepreneurs to launch their businesses while also adding to the vibrancy of downtown Woodlawn. Since 2014, more than 500 Birmingham entrepreneurs have used this business-proving opportunity to test the waters and see how their products will do in real time – and the success rate has been pretty good, if we do say so ourselves! In 2020, the team added a Virtual Woodlawn Street Marketplace (what's better than supporting your local makers from the comfort of your own home?!) at woodlawnstreetmarket.com, where shoppers can buy from both new and long-time vendors between markets.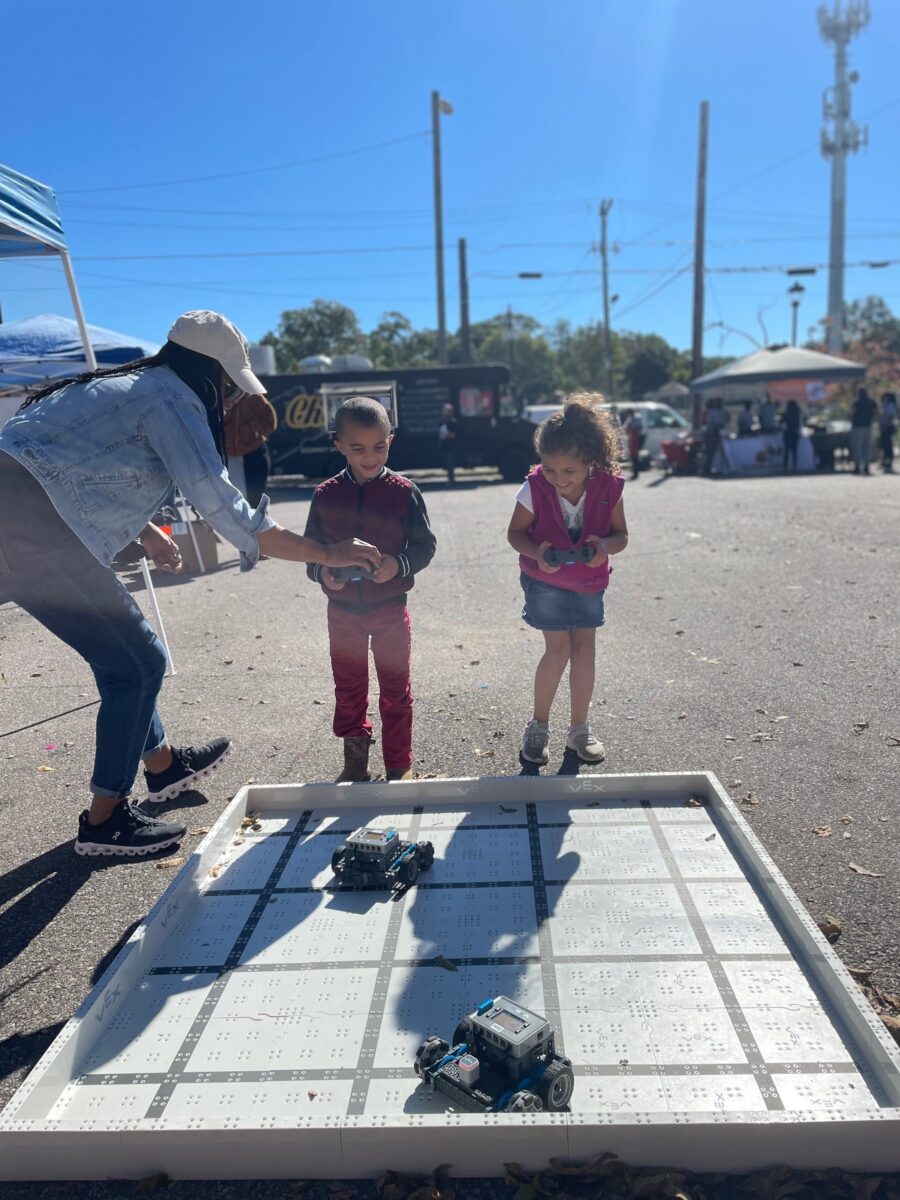 "We are proud that Woodlawn Street Market has become a community staple that also continuously introduces new visitors to our historic business district," said market co-founder and organizer Rebekah Fox. "We want folks to know that they can come hang out in Woodlawn any time, and market days are a fun way to encourage that and let people get acquainted with all the awesome things that are here."
This market season will bring back several interactive and entertaining favorites that went on hiatus during 2020 and 2021 – aka you can finally bust a move again during our infamous dance battles and show off your skills with some live graffiti art! We are also excited to add new special programming especially during this year's two evening markets. Plus, we are making it our goal to find new innovative ways to help visitors explore the broader Woodlawn business district that has been growing and thriving beyond the market footprint. Seriously, there are so many new businesses for you to check out!
Each market will feature more than 70 Birmingham makers selling items from art to jewelry, clothing to toys, and food to décor at each market along 55th Place between 1st Avenue North and 1st Avenue South.
Alright now that we've gone over the nitty gritty details, it's time to whip out your calendars and mark down the 2022 market dates:
Saturday, April 9 | 10 a.m. – 4 p.m.
Saturday, June 11 | 5 p.m. – 9 p.m.
Saturday, Aug. 13 | 5 p.m. – 9 p.m.
Saturday, Oct. 15 | 10 a.m. – 4 p.m.
Sunday, Dec. 11 | 12 p.m. – 4 p.m.
Ready to be a part of the 2022 market season? Vendor applications are being accepted NOW – click below to apply!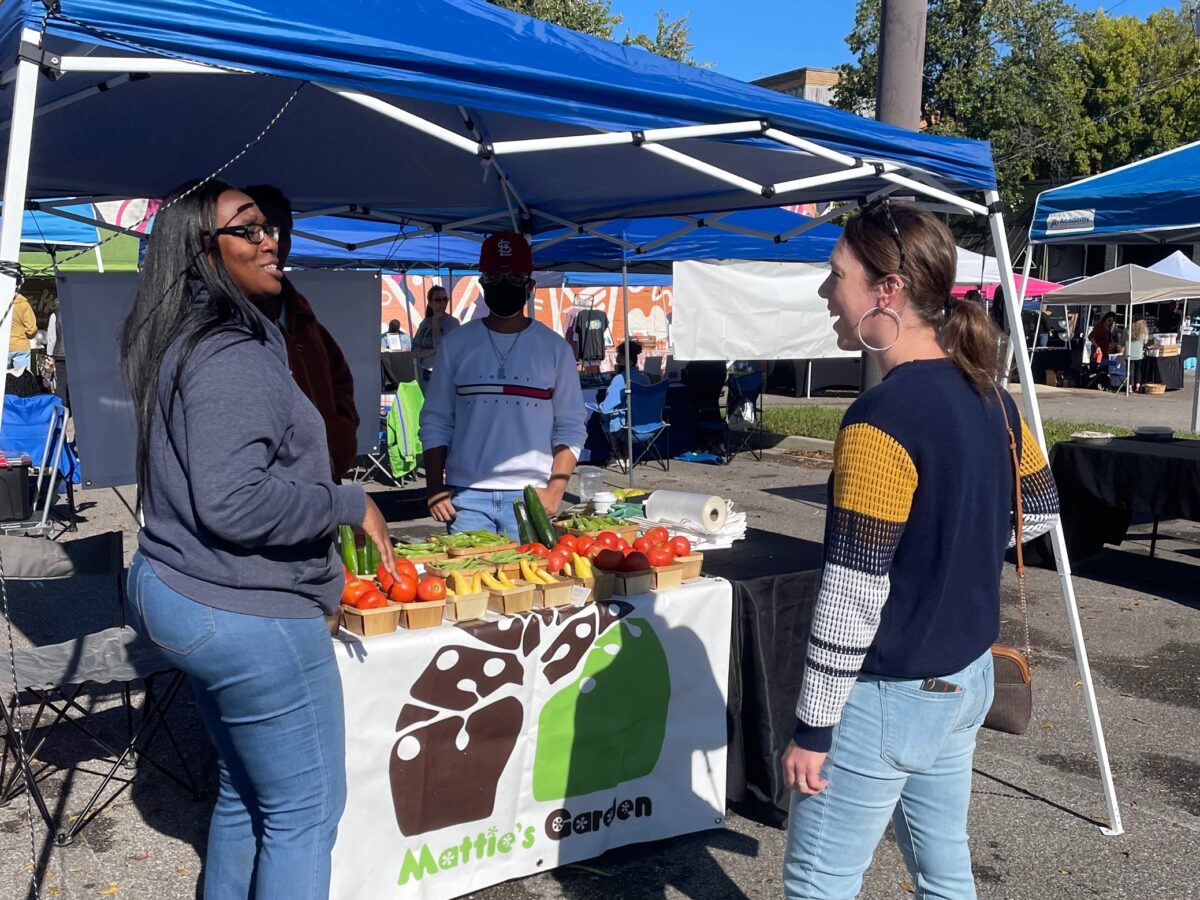 "The past couple of years have proven just how critical our local small businesses are to the overall economic health and vibrancy of our community," said Robert Emerick, REV Birmingham's Client Relations Manager. "REV's business growth team and its partners support start-ups as they launch at this market and grow beyond, especially with a goal of moving into brick and mortar. The Woodlawn Street Market is a terrific opportunity for all of Birmingham to support these emerging entrepreneurs and experience first-hand what just might be next cool new business in town."
Don't forget to follow @woodlawnstreetmarket on Instagram and Facebook for more updates throughout the 2022 market season! For more information about the market make sure to check out woodlawnstreetmarket.com, or contact Rebekah Fox via email at woodlawnstreetmarket@gmail.com for more questions.
If you're looking for a way to get involved in the community, look no further! We are always on the lookout for some additional helping hands. Click below to volunteer for our upcoming markets!
Related News
Filed Under: Big Pitch, Front Page, Small Business, Uncategorized

If you've been following REV for a while, you probably remember The Big Pitch Competitions we used to hold back in the day. The Big Pitch presented by PNC was essentially our own little version of Shark Tank. And a lot of your favorite local businesses that participated in this competition now have active retail storefronts that you can go check out. Let's start with some of our finalists that are based in the City of Birmingham and see what they've been up to!

Filed Under: Developer, Downtown Birmingham, Filling Vacant Spaces, Front Page, Potential-Proving, Uncategorized

Have you been to Downtown Birmingham's newest development located on 25th Street? If not, you need to head down there ASAP and check it out! This new single story development is a product of a collaboration between David Baker Architects (DBA) and Locke General Contractors, led by DBA's very own Amanda Loper. It is intended to be a "collaborative commercial space in a catalyst development area of Birmingham." Both DBA and Locke General Contractors will be tenants of the space, along with June Coffee Roasters, Zephyr Barber, and Last Call Baking Cooperative!

Filed Under: Downtown Birmingham, Events, Front Page, Uncategorized

One of Birmingham's many hidden treasures is the music scene downtown. The sheer volume of concert venues we have in downtown Birmingham is something most people aren't even aware of – but it really is remarkable! There is truly something for everyone, whether you're into the smaller, more intimate venues or the large-scale venues for those big name artists. Keep reading to check out some of the cool venues downtown Birmingham has to offer.