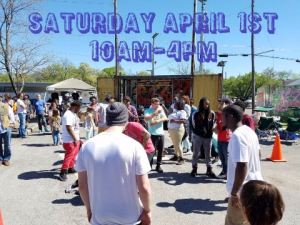 Now in its third year, the first Woodlawn Street Market of 2017 will feature nearly 100 small businesses – giving them the chance to meet new customers and gain valuable feedback. It's a crucial step in REV's Business Growth pipeline. Starters with a strong business model get some real world experience and test their concepts. The owners of Lakeview's Domestique Coffee were there for the beginning of Woodlawn Street Market back in 2014, when a few dozen startups shared their products with an adventurous group of shoppers at the first Woodlawn Street Market.
Many Woodlawn Street Market vendors have developed their concepts through WSM and other components of REV's Business Growth pipeline. Flowers Teapot, Alloy Tha, SowBaby, Bitty's Back Porch, NOLA ICE, LLC, Naughty But Nice Kettle Corn Co., and Magic City Sweet Ice all graduated from CO.STARTERS, a program of  Create Birmingham that REV is proud to partner on. Better Kombucha is both a CO.STARTERS and a BIZ 1.0 graduate.  Several vendors have moved into brick and mortar buildings since they started participating in Woodlawn Street Market, including Domestique Coffee. We wanted to give y'all some insight into our Business Growth pipeline, so we asked Nathan Pocus from Domestique Coffee to share his experience.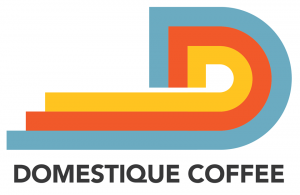 When did you start your business?
The concept for Domestique was born in 2014.
When did you first participate in Woodlawn Street Market?
We participated in the first Woodlawn Street Market but have not participated since the Woodlawn Cycle Cafe opened. (Domestique coffee is sold there.)
How did Woodlawn Street Market help you build and improve your business model?
Markets are a great way to interact directly with your future customers on a small and intimate scale. The Woodlawn Street Market helped us refine our process. We are still in the process of launching our brick and mortar roasting facility on 6th Avenue South, but the Woodlawn Street Market affirmed for us that we have a great product and gave us the confidence to launch construction on our roasting facility.
Your team has experienced most offerings of the REV BIZ pipeline. You guys won the People's Choice Award at last year's Big Pitch, presented by PNC. How has this all impacted your business?
I personally have participated in BIZ 1.0 and another member in Domestique participated in CO.STARTERS. REV's support and the connections we have made since participating in the BIG PITCH have been phenomenal. The prize for winning People's Choice allowed us to upgrade the electrical in our building, so that we can now utilize our electric fluid-bed roaster. I would highly recommend the BIG PITCH to any new business. If you are lucky, you may get the opportunity to work with Mickey Millsap as a mentor.
REV's goal is to build sustainable businesses that can fill vacant spaces in commercials districts, making them vibrant again. You can be a part of this growth by connecting with our Business Growth team. Email REV's Director of Business Growth, Deon Gordon at deon@revbirmingham.org. For information about the Woodlawn Street Market, click here or email our District Coordinator, Brian Gunn at bgunn@revbirmingham.org.
Related News
Filed Under: Filling Vacant Spaces, Front Page, Get Involved, Small Business

In less than a year after arriving in the United States, the Vyshyvanyuk family, who recently fled from Ukraine, is now launching NiEl' Bridal Atelier, a custom wedding dress and alterations business in Forest Park. Olena and Mykola Vyshyvanyuk, along with their three children – Viktoriia Vyshyvanyuk, Eva Vyshyvanyuk, and Loanna Vyshyvanyuk – made the courageous decision to leave Ukraine on November 7, 2022. This family's inspiring story serves as a testament to the boundless opportunities that small businesses can achieve in Birmingham.

Filed Under: Business-Proving, Downtown Birmingham, Filling Vacant Spaces, Front Page, Small Business

Are you a startup looking for a foot in the door? Did you know we have an accelerator program that helps founders begin their entrepreneurial journey right here in the Switch district? TechStars is a dynamic three-month program that empowers entrepreneurs in their quest to discover product-market fit, gain traction, and access both capital and global mentorship. Operating in more than 30 cities worldwide, Techstars added Birmingham as a host for their energy-focused cohort.

Filed Under: Front Page, Small Business, Woodlawn, Woodlawn Street Market

The Woodlawn Street Market is a platform for small businesses to showcase their talents and products. From handmade jewelry to locally sourced produce, you can find a wide variety of items that highlight the creativity and craftsmanship of the Birmingham community Among the talented individuals who have found a home in this vibrant marketplace is none other than Johnathan Westbrook, fondly known as Jon Jon, and the majority owner of the Broncho Food Truck. This new food truck made its debut back in August and will be back again for this week's market.