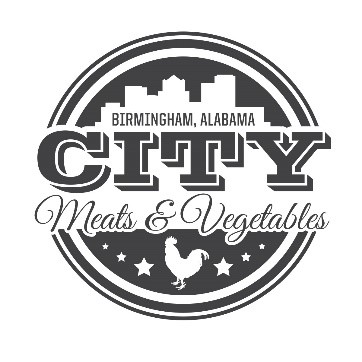 Partnering to Improve Woodlawn
Randy Newell is invested in Woodlawn. As the owner of the neighborhood grocery, City Meats & Vegetables, for the past 15 years he has aimed to provide more fresh meat and vegetables to meet customer demand. He identified the need for coolers, product diversification and reorganization and improved marketing to accommodate this shift in retail strategy. The Urban Food Project (UFP) team works with Randy daily to make his small business goals a reality.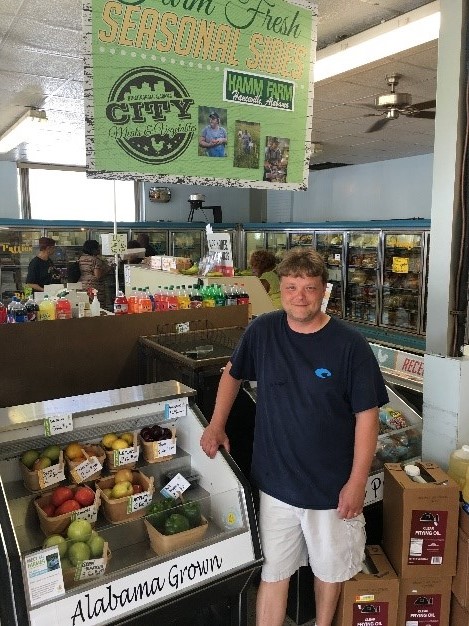 Store Improvement Strategies
A discovery meeting, store walk-through and community engagement identified the following opportunities for improvement:
Customer Engagement
City Meats has a loyal customer base. Nearly 90% are female, shopping for their family. We conducted surveys and small focus groups to better understand why these customers are frequent shoppers and to identify ways to replicate these types of customers.
Expanded Cold Storage
Acquisition of separate coolers to accommodate fresh meats, dairy, fresh fruits and vegetables support product diversification and better meet market demand. Frozen products require meal planning and preparation, therefore fresh products allow families to more easily plan meals. City Meats is maximizing existing cold storage by displaying fresh proteins and advertising with window signage and in-store signage communicating fresh meal-making options.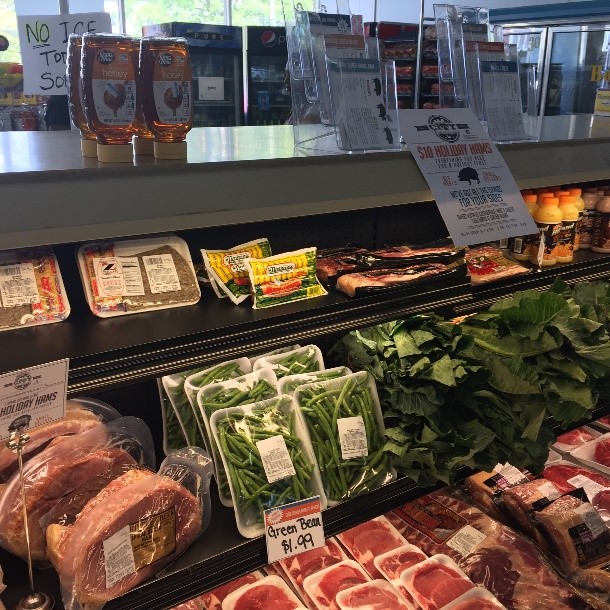 Product Diversification
Better serving the food needs of the community means providing whole ingredients and healthier options for meal planning. UFP recommends its partners sell 3 items from each of the following categories: fruits, vegetables, dairy and no sugar added beverages, whole grains and healthy snacks. For those with storage capacity, lean protein options are strongly recommended. With support from REV Birmingham's UFP, City Meats is now carrying: Alabama-grown fresh fruit and vegetables, butter, low-fat cheese, lean chicken, low-fat milk, brown rice, dry beans, whole wheat bread, water and juice. A healthy family pack is now available for shoppers which includes: lean ground beef, boneless skinless chicken breast, tilapia, dry beans, brown rice, frozen vegetables, eggs, whole wheat bread and milk.
Store Organization & Signage
Like food items and products are now organized together to ensure customers aren't shopping in multiple places for items. By pulling merchandise forward at least once per day, shelves look more full and abundant, encouraging purchasing. Proteins and fresh meal-making items are easier to see and more easily shopped. Healthier options and healthy meal planning items are organized together on shelves and endcaps to encourage meal shopping. Utilization of shelf-talkers to designate 'good choice' items helps shoppers that are looking to make healthy meals.
In-Store & Exterior Marketing
Exterior marketing includes a large façade mural facing 55th place articulating a scene of community gathered at the dinner table. The mural communicates themes solicited through community surveys and use of Woodlawn High School art students. Additionally, improved in-store signage is utilized to communicate basic price, promotions and deals to drive meal-making and increased shopping. Newell's prices are often lower than his competitors, including Wal-Mart. This signage communicates to the customer the value City Meats and Vegetables offers. The misperception about the store's price point has been improved with in-store signage, price tags, shelf-talkers and large format signage. Utilization of shelf talkers allows customers to more easily identify price points and sale items.  Use of end caps for marketing sale, seasonal or promotional items encourages meal-making. Marketing above and around produce cooler encourages 'Farm Fresh, Seasonal Sides' to promote local produce and the concept of meal-making. Recipe cards are utilized to further facilitate meals and purchasing of ingredients beyond bulk protein and frozen convenience foods.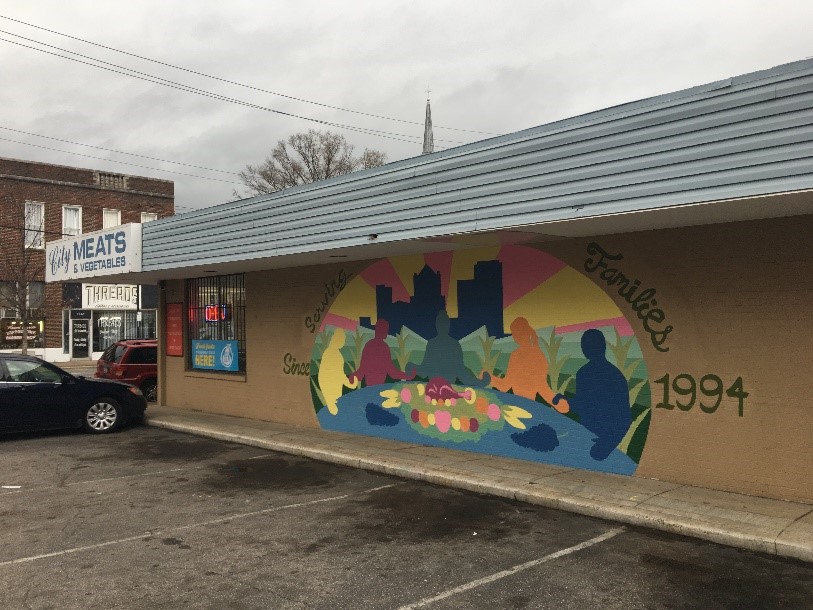 Community Collaboration
With support from REV Birmingham's UFP, City Meats collaborated with Woodlawn's YWCA to serve as an educational site to teach residents to shop healthy on a budget.

City Meats & Vegetables is located at 5535 1st Ave N, Birmingham, AL 35212
Hours: M-F 9 am – 6 pm, Sat 9 am – 12 pm
Related News
Filed Under: Front Page, Small Business, Woodlawn

We are so excited to announce that the Woodlawn Street Market is here to stay in 2023! The tenth season will kick off April 1st on 55th place, featuring over 60 vendors. The WSM has been a staple for the Woodlawn Community for years and has helped stimulate entrepreneurship in The Magic City.

Filed Under: Birmingham Food & Drink, Front Page, Small Business, Woodlawn, Yaysayers

Have you tried Naughty But Nice Kettle Corn, located right outside of downtown? With over eight different flavors to choose from, NBNKC is the perfect snack to satisfy your sweet OR salty tooth. However, NBNKC is more than just popcorn; Tanesha Sims-Summers, owner and founder, believes "We make Birmingham sweeter one kernel at a time.

Filed Under: Downtown Birmingham, Front Page, Small Business, Yaysayers

The holiday season is in full swing, and we have the perfect place to not only buy unique gifts but also support the community.  We are highlighting four local small businesses that can help you check off some holiday shopping!