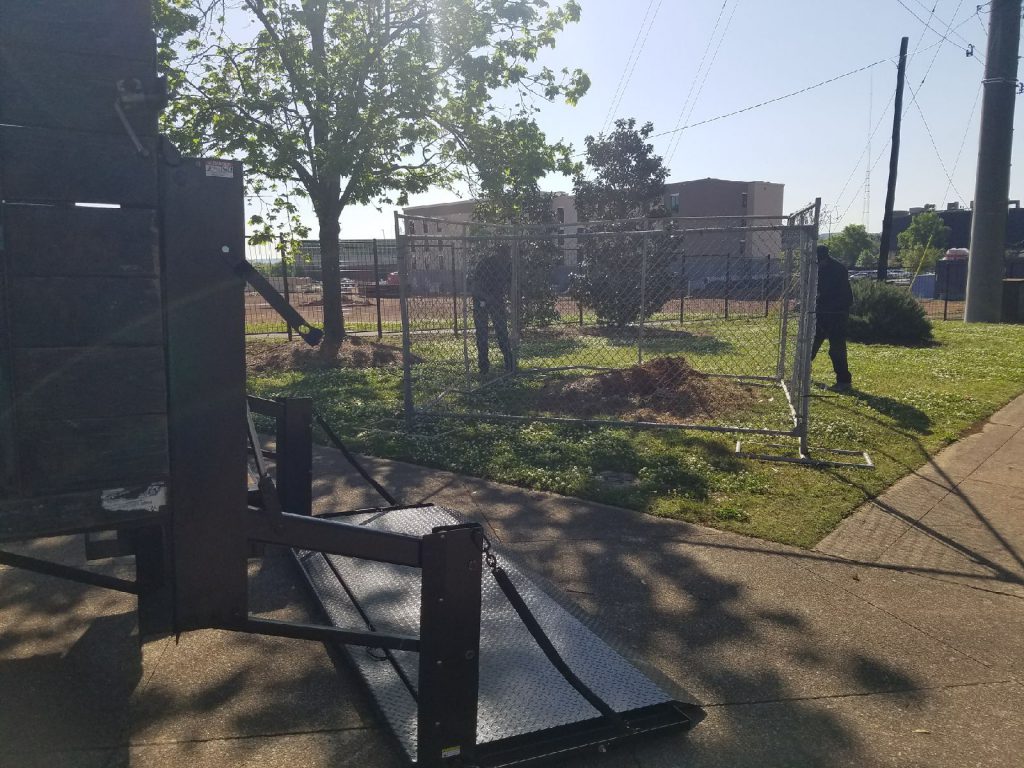 The Five Points West community, in partnership with the Five Points West/Crossplex Alliance, held its first major community clean-up on Saturday, April 28 in preparation for the Neighborhoods USA (NUSA) Tour coming to the community in May. 
This clean-up was sponsored and supported by the City of Birmingham Department of Public Works and the Keep Birmingham Beautiful Commission, in partnership with the Five Points West/Crossplex Alliance, the Five Points West Community Neighborhoods and REV Birmingham.  
Approximately 200 volunteers participated in the clean-up that took place across the six neighborhoods in Five Points West – Belview Heights, Bush Hills, Central Park, Ensley Highlands, Fairview and Green Acres.  
"Many thanks and heartfelt appreciation to the Mayor's Office, the Department of Public Works, Keep Birmingham Beautiful, all volunteers, Hands on Birmingham, Village Creek Society, and other community groups and organizations who came out to support the initiatives of the community to prepare to bring a NUSA Tour to Five Points West in May." said community president, Dora Sims. 
Mrs. Sims wants to especially thank Mrs. Tonya Moore of State Farm who serves as Litter Chair Representative of the Five Points West/Crossplex Alliance and group facilitator, Mrs. Dianne Cain for their efforts to bring out members of the Alliance Group, and all the neighborhood officers who helped to make this event a success. 
The litter collected in the area is being displayed in a corral provided by the Park and Recreation department for one week at the intersection of Ensley Avenue and Bessemer Road to raise awareness of efforts to keep the area cleaner.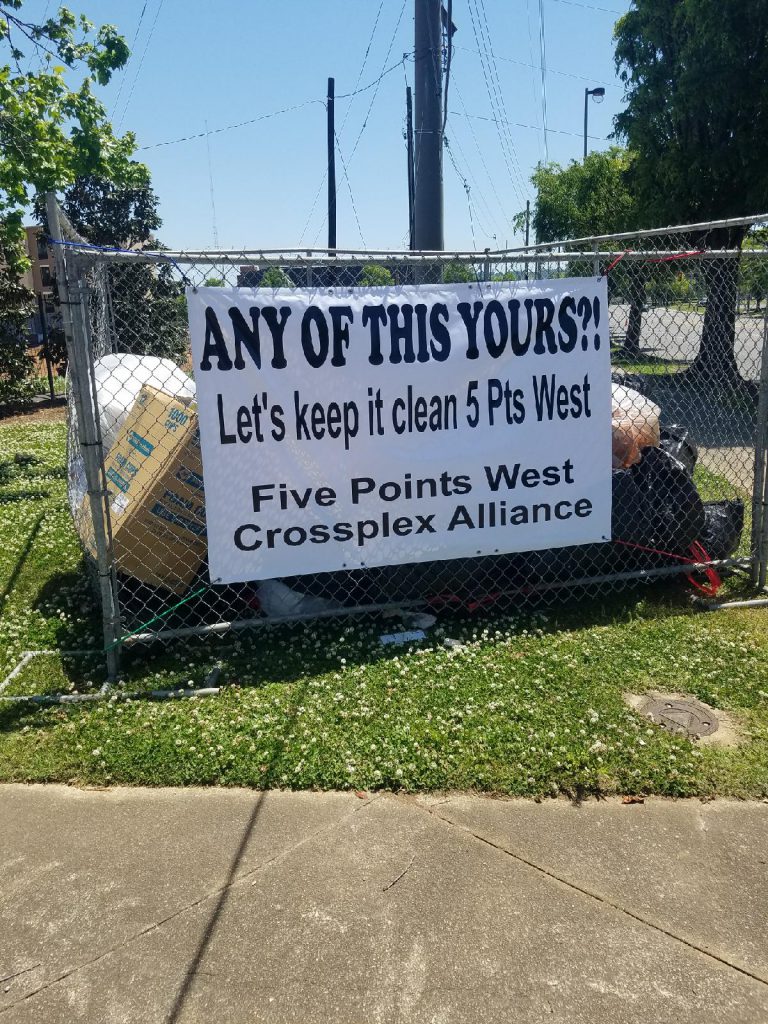 All volunteers and support groups who helped to make this event a success are asked to join us again on Saturday, May 19th, in the Applebee's lot at 2278 Bessemer Road at 8 a.m. for the final clean-up before the Tour Delegates' arrival. You may email simsdora@att.net if you have questions.  
Related News
Filed Under: Front Page, Yaysayers

Main Street Alabama recently celebrated local program successes at the ninth annual Awards of Excellence. REV Birmingham has been a Main Street organization since before we were REV. If you've ever browsed any of our history page, you might already know that REV was formed in 2012 as a strategic merger of Main Street Birmingham and Operation New Birmingham – and we're happy to still be working toward a more vibrant city every day, project by project! Here are the Main Street Alabama awards that REV won for 2021!

Filed Under: Downtown Birmingham, Front Page, Yaysayers

We are Live on 20th folks! Have you been downtown and checked out our busker performances yet? If not, you're seriously missing out! We have talent from all over The Magic City come out on Friday evenings from 4-6 p.m. and put on performances for the public to enjoy. Performances take place at the corner of 20th Street and 3rd Avenue North. Next time you're heading home after a long day at the office or on your way to dinner, stop by and check it out! Let's recap some of our awesome performers below! 

Filed Under: Downtown Birmingham, Events, Front Page, Yaysayers

Well, Birmingham – The World Games 2022 have officially come to an end. All of the hard work our city and community put in to prepare for this event was finally put into motion and we must admit, we are very impressed! Now, before we officially close this chapter, it's only fair to wrap up this special event with a highlight reel of some of our favorite moments from The World Games 2022!