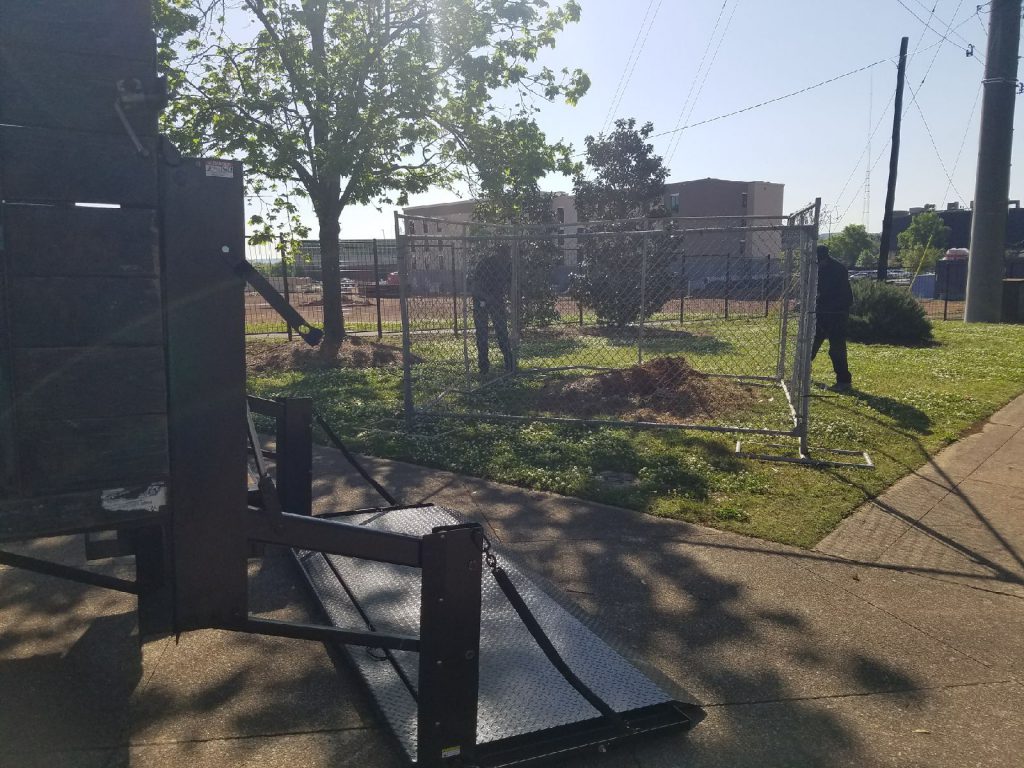 The Five Points West community, in partnership with the Five Points West/Crossplex Alliance, held its first major community clean-up on Saturday, April 28 in preparation for the Neighborhoods USA (NUSA) Tour coming to the community in May. 
This clean-up was sponsored and supported by the City of Birmingham Department of Public Works and the Keep Birmingham Beautiful Commission, in partnership with the Five Points West/Crossplex Alliance, the Five Points West Community Neighborhoods and REV Birmingham.  
Approximately 200 volunteers participated in the clean-up that took place across the six neighborhoods in Five Points West – Belview Heights, Bush Hills, Central Park, Ensley Highlands, Fairview and Green Acres.  
"Many thanks and heartfelt appreciation to the Mayor's Office, the Department of Public Works, Keep Birmingham Beautiful, all volunteers, Hands on Birmingham, Village Creek Society, and other community groups and organizations who came out to support the initiatives of the community to prepare to bring a NUSA Tour to Five Points West in May." said community president, Dora Sims. 
Mrs. Sims wants to especially thank Mrs. Tonya Moore of State Farm who serves as Litter Chair Representative of the Five Points West/Crossplex Alliance and group facilitator, Mrs. Dianne Cain for their efforts to bring out members of the Alliance Group, and all the neighborhood officers who helped to make this event a success. 
The litter collected in the area is being displayed in a corral provided by the Park and Recreation department for one week at the intersection of Ensley Avenue and Bessemer Road to raise awareness of efforts to keep the area cleaner.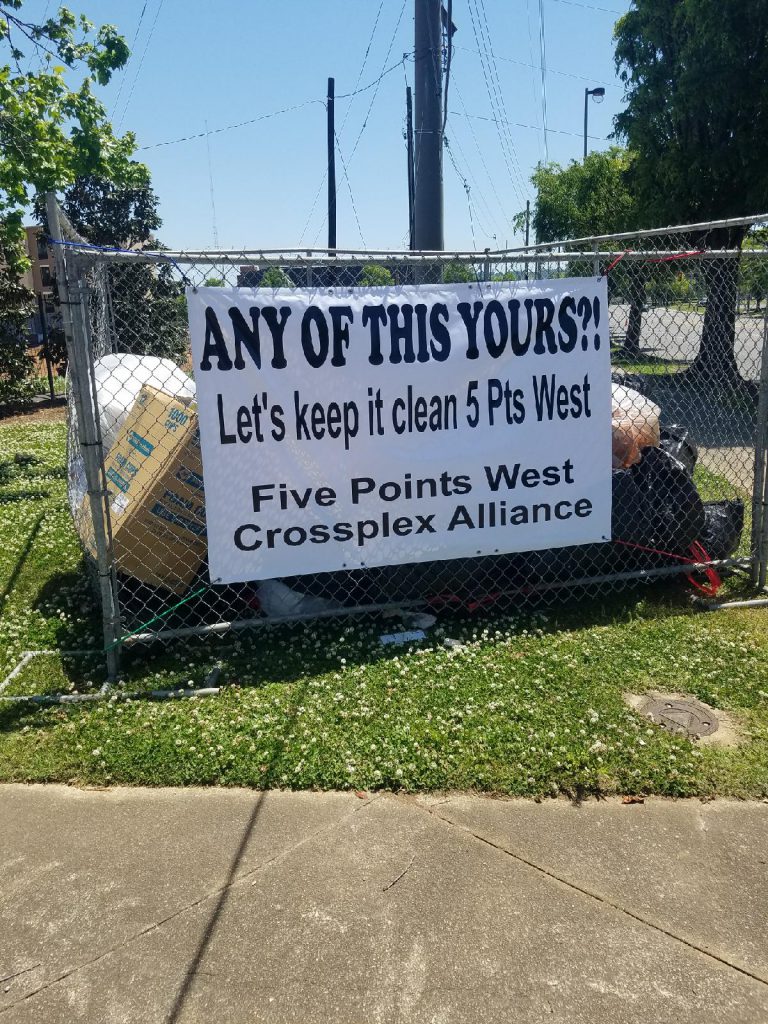 All volunteers and support groups who helped to make this event a success are asked to join us again on Saturday, May 19th, in the Applebee's lot at 2278 Bessemer Road at 8 a.m. for the final clean-up before the Tour Delegates' arrival. You may email simsdora@att.net if you have questions.  
Related News
Filed Under: Filling Vacant Spaces, Front Page, Small Business, Woodlawn, Yaysayers

Lights, Camera, Action! The rebirth of the Woodlawn Theater is happening this weekend in the heart of Woodlawn. The theater is opening its doors to the public with two extraordinary opening events that are FREE to the public. The 1400 square foot venue has a wide range of amenities and even has a full-service bar. Because of the Mason Music Foundation, this venue is filling a much needed resource for local musicians to perform. Keep reading to discover how the theater came back to life and its impact on the community.

Filed Under: Downtown Birmingham, Events, Front Page, Yaysayers

Brian Allen, a talented cornerback, has made the remarkable transition from a small town in Texas to the vibrant city of Birmingham. Choosing Birmingham for his football career for two consecutive seasons, Brian's unwavering dedication and exceptional skills have made him a standout figure in the world of football. To dive deeper into Brian's journey and discover his genuine appreciation for the city, watch this video with the link below!

Filed Under: Developer, Downtown Birmingham, Front Page, Transportation, Yaysayers

Parking lots are dead spaces. Nothing we can construct sucks the life and vibrancy out of a place more than a parking lot. Yet we cannot seem to live without parking. Views on parking dominate almost every issue related to downtown growth. From not enough parking to being too expensive, learn from David Fleming why parking is essential to Birmingham's growth.