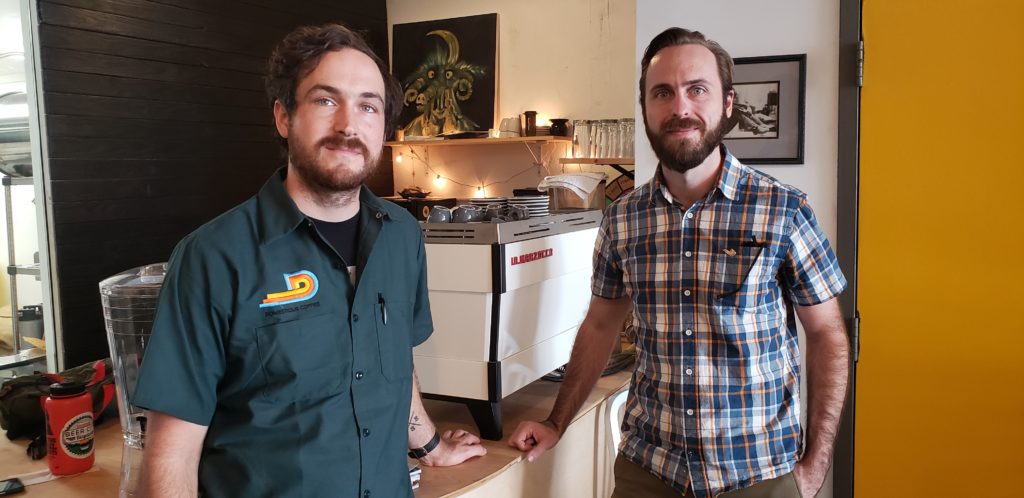 Creating a downtown outpost has been an idea two years in the making for Domestique Coffee.  
This weekend, the company will open one as a part of Upswing—REV's three-month demonstration project designed to prove and improve downtown's market for retail.  
Cofounder Nathan Pocus said the outpost will expose the company to a new audience. 
"Though Birmingham is a relatively small city, we find that people stay relatively close to the district that they work or live in, so we are excited to introduce Domestique to those that may not have had the chance to try our products at our Avondale location, Domestique Satellite," he said.  
Domestique is setting up shop in one of the three converted shipping container stores in the parking lot directly across from The Pizitz on 2nd Avenue and 19th Street where they will sell ready to drink beverages, Hero Doughnuts and grab and go lunch options. Customers can also buy t-shirts and whole bean coffee bags. 
The coffee company is one of the five local shop owners opening in the lot from September 29 through December 14, 2019. The others are Magic City T-Shirts, Urban Vintage, Hide and Hunter and Great Bear Wax Co.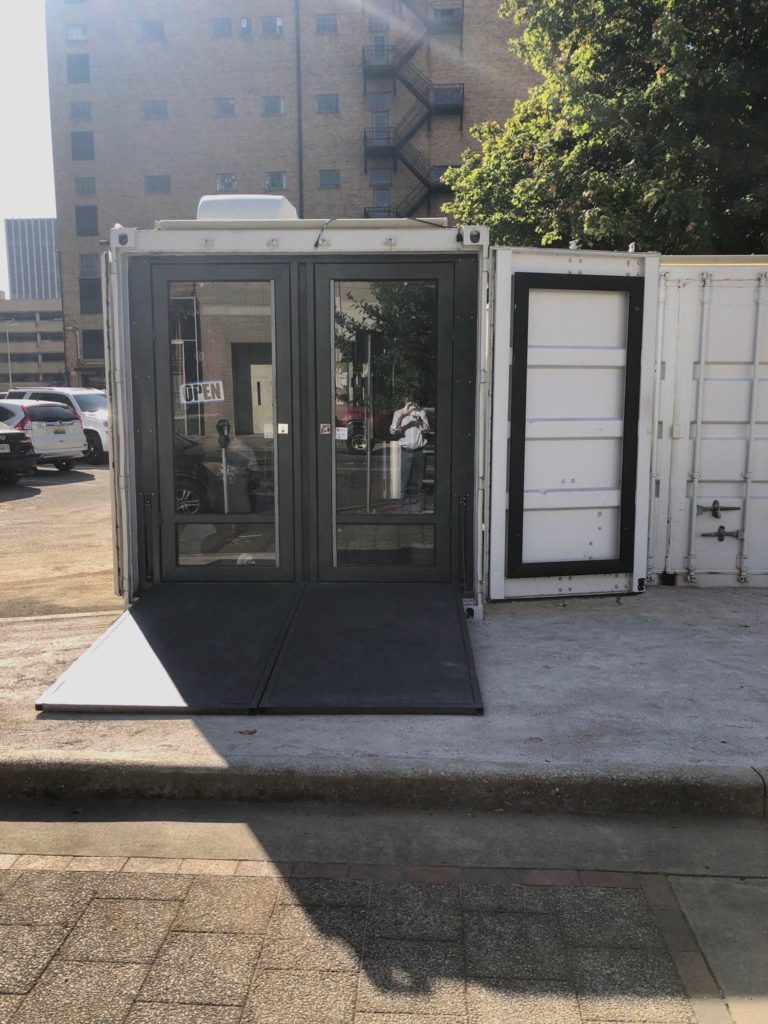 To up the cool factor, the lot will also include swing seating, music, free wifi for visitors, as well as scheduled programming. Click here to view the calendar of events.  
Domestique describes itself as "mission-oriented coffee for people who give a damn." It imports and roasts coffee from sustainable sources and promotes fair wages in every step of the process, according to domestiquecoffee.com. 
Nathan Pocus founded the company with his brother, Michael Pocus.  
Nathan, who has a professional background in film and production, said the two started Domestique to connect the Birmingham community to its global neighbors.  
Michael Pocus, a UAB graduate, has been in the service industry since he was a teenager. He's worked at Birmingham coffee house favorite Urban Standard as coffee manager and was instrumental in opening Woodlawn Cycle Café. 
Together, and with members of their team, they concentrate on developing strategies to offer easy access to an excellent product. 
"We want to create a community environment in which we can introduce a new neighborhood to Domestique while showcasing our ready to drink product line that is both healthy and extremely tasty," he said. 
Pocus said he hopes to continue in that tradition at Upswing.  
"Upswing is going to create a destination for the metro area and a much-needed amenity to residents and workers of Birmingham's core district," he said.  
Related News
Filed Under: Small Business, Woodlawn, Woodlawn Street Market

We caught up with Element and Vibe owner Aisha Taylor to ask a few questions about selling t-shirts with a purpose and her experience thus far with the virtual Woodlawn Street Market.

Filed Under: Front Page, Small Business

REV's Director of Business Recruitment and Growth Taylor Clark Jacobson is teaming up with Reginald Smith of Sabre Finance to talk to business owners—both large and small—about how they can keep things as new and fresh as these times require on Monday, July 13.

Filed Under: Front Page, Small Business

REV kicks things off Monday, July 13 at noon with the Innovating Your Business For Future Growth workshop hosted by Taylor Clark-Jacobson, Director of Business Recruitment and Growth.