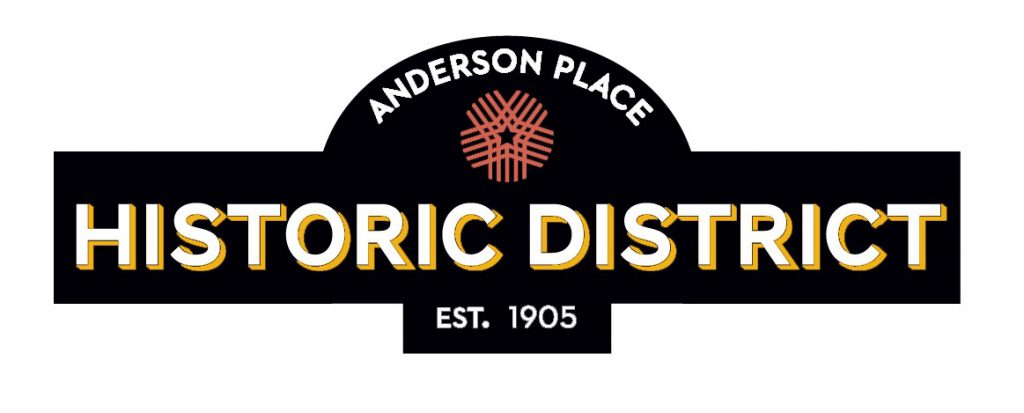 New sign toppers will soon make their debut on the streets of Five Points South as part of a pilot program that aims to raise awareness of Birmingham's local historic districts. Over the course of the Five Points pilot organized by the Five Points Alliance and the City of Birmingham, 22 district signs will be added atop the existing street name signs, starting with signs going up on Cobb Lane by June. More sign toppers will be added in the future based on budget and community interest. 
The idea for the signs emerged from a 2017 KPS Group community involvement meeting for the upcoming Five Points South master plan. A group of community members pitched the idea, saying Five Points South is unique because of its three historic districts but you never know when you're in one.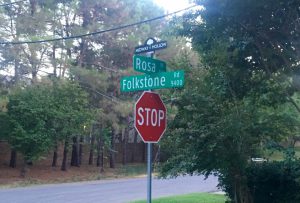 But no longer! The new sign toppers will allow motorists, cyclists and pedestrians to easily identify whether they're in the Anderson Place, Cullom Street or Phelan Park local historic district. Two signs will also flank Cobb Lane, which is part of the national Five Points South historic district. The Alliance hopes the signs will instill a deeper sense of connection to the community for Five Points South stakeholders and enhance the sense of pride that comes with living or working in a historic district.  
A Kickstarter campaign will soon be launched to raise funds for additional sign toppers and maintenance for lost or damaged toppers. Community interest has been strong each time project leader and sign designer Gary Bostany has presented the project. Bostany designed the historic district signs with a throwback feel – but the best part is the color palette.
"When James [Little, REV's Five Points South district manager,] first asked me to design the signs, my first thought was the colors. The sign had to be distinguishable and not look like a street sign," Bostany said. "Birmingham is one of the rarest places on the planet that has all three ingredients within a 75-100 mile radius to make iron and steel: Iron ore, limestone and coal. I picked those colors – black for coal, red for iron ore, and gray/yellow for limestone – all from surrounding mountains."
Details on the program's success will be shared with other city neighborhoods to inspire more historic district street sign toppers throughout Birmingham. 
Related News
Filed Under: Front Page, Yaysayers

Main Street Alabama recently celebrated local program successes at the ninth annual Awards of Excellence. REV Birmingham has been a Main Street organization since before we were REV. If you've ever browsed any of our history page, you might already know that REV was formed in 2012 as a strategic merger of Main Street Birmingham and Operation New Birmingham – and we're happy to still be working toward a more vibrant city every day, project by project! Here are the Main Street Alabama awards that REV won for 2021!

Filed Under: Downtown Birmingham, Front Page, Yaysayers

We are Live on 20th folks! Have you been downtown and checked out our busker performances yet? If not, you're seriously missing out! We have talent from all over The Magic City come out on Friday evenings from 4-6 p.m. and put on performances for the public to enjoy. Performances take place at the corner of 20th Street and 3rd Avenue North. Next time you're heading home after a long day at the office or on your way to dinner, stop by and check it out! Let's recap some of our awesome performers below! 

Filed Under: Downtown Birmingham, Events, Front Page, Yaysayers

Well, Birmingham – The World Games 2022 have officially come to an end. All of the hard work our city and community put in to prepare for this event was finally put into motion and we must admit, we are very impressed! Now, before we officially close this chapter, it's only fair to wrap up this special event with a highlight reel of some of our favorite moments from The World Games 2022!