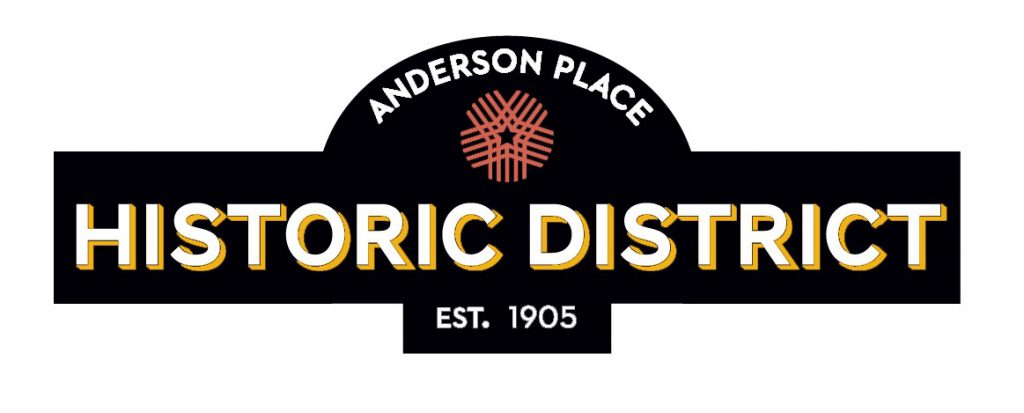 New sign toppers will soon make their debut on the streets of Five Points South as part of a pilot program that aims to raise awareness of Birmingham's local historic districts. Over the course of the Five Points pilot organized by the Five Points Alliance and the City of Birmingham, 22 district signs will be added atop the existing street name signs, starting with signs going up on Cobb Lane by June. More sign toppers will be added in the future based on budget and community interest. 
The idea for the signs emerged from a 2017 KPS Group community involvement meeting for the upcoming Five Points South master plan. A group of community members pitched the idea, saying Five Points South is unique because of its three historic districts but you never know when you're in one.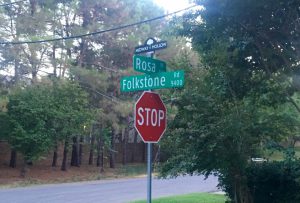 But no longer! The new sign toppers will allow motorists, cyclists and pedestrians to easily identify whether they're in the Anderson Place, Cullom Street or Phelan Park local historic district. Two signs will also flank Cobb Lane, which is part of the national Five Points South historic district. The Alliance hopes the signs will instill a deeper sense of connection to the community for Five Points South stakeholders and enhance the sense of pride that comes with living or working in a historic district.  
A Kickstarter campaign will soon be launched to raise funds for additional sign toppers and maintenance for lost or damaged toppers. Community interest has been strong each time project leader and sign designer Gary Bostany has presented the project. Bostany designed the historic district signs with a throwback feel – but the best part is the color palette.
"When James [Little, REV's Five Points South district manager,] first asked me to design the signs, my first thought was the colors. The sign had to be distinguishable and not look like a street sign," Bostany said. "Birmingham is one of the rarest places on the planet that has all three ingredients within a 75-100 mile radius to make iron and steel: Iron ore, limestone and coal. I picked those colors – black for coal, red for iron ore, and gray/yellow for limestone – all from surrounding mountains."
Details on the program's success will be shared with other city neighborhoods to inspire more historic district street sign toppers throughout Birmingham. 
Related News
Filed Under: Filling Vacant Spaces, Front Page, Small Business, Woodlawn, Yaysayers

Lights, Camera, Action! The rebirth of the Woodlawn Theater is happening this weekend in the heart of Woodlawn. The theater is opening its doors to the public with two extraordinary opening events that are FREE to the public. The 1400 square foot venue has a wide range of amenities and even has a full-service bar. Because of the Mason Music Foundation, this venue is filling a much needed resource for local musicians to perform. Keep reading to discover how the theater came back to life and its impact on the community.

Filed Under: Downtown Birmingham, Events, Front Page, Yaysayers

Brian Allen, a talented cornerback, has made the remarkable transition from a small town in Texas to the vibrant city of Birmingham. Choosing Birmingham for his football career for two consecutive seasons, Brian's unwavering dedication and exceptional skills have made him a standout figure in the world of football. To dive deeper into Brian's journey and discover his genuine appreciation for the city, watch this video with the link below!

Filed Under: Developer, Downtown Birmingham, Front Page, Transportation, Yaysayers

Parking lots are dead spaces. Nothing we can construct sucks the life and vibrancy out of a place more than a parking lot. Yet we cannot seem to live without parking. Views on parking dominate almost every issue related to downtown growth. From not enough parking to being too expensive, learn from David Fleming why parking is essential to Birmingham's growth.