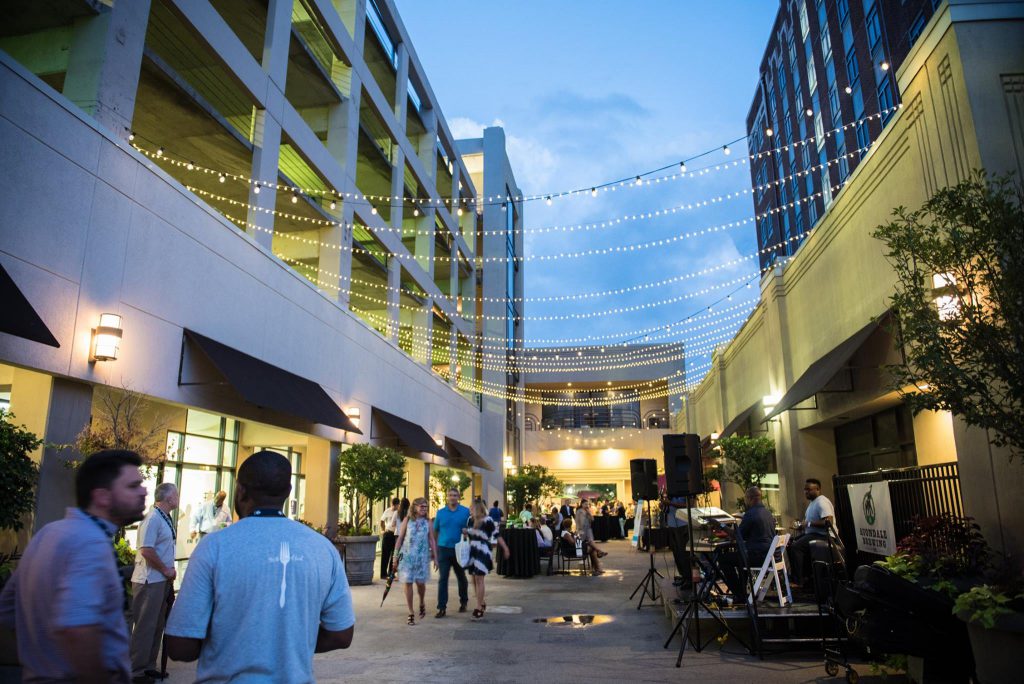 It's no secret that Five Points South is booming. From restaurants, retail, and business, Five Points is a vibrant historic district full of entertainment options. The neighborhood was recently named a finalist for Birmingham's Best Neighborhood and is continuing to see significant growth.  
The neighborhood's success is not random. Dedicated members of the Five Points Alliance, REV Birmingham and more community partners have been hard at work pushing the district ever closer to a vibrant community vision – and they're making some serious progress.  
In just over a year, Five Points South's vacancy rate has fallen from 8.1 percent (August 2017) to 3.9 percent (September 2018). That means 42,244 square feet of formerly vacant spaces were filled in about 13 months, resulting in 199 new jobs and $77,775 in investment.
One big piece of that story was a hidden gem in the heart of Five Points, Pickwick Place. Pickwick Place is a retail center with seven spaces that were mostly vacant in 2017. KH Management, which began managing Pickwick in April 2017, knew that they needed to prove its potential as part of the development's re-brand.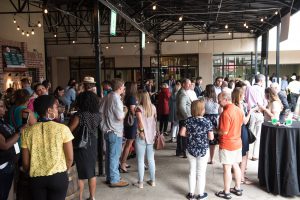 In August 2017, KH Management signed on with REV to host the Birmingham Restaurant Week Preview Party  at Pickwick Place. REV and BRW partners stretched string lights across the courtyard and filled the space with serving tables, highboys and inviting signage. The kickoff to BRW featured local restaurant & business owners, along with savory bites, beer, wine, and spirits. Nearly 500 people attended and experienced Pickwick in a whole new light.  
"It was an excellent way to let the public know that a new Pickwick Place was on the horizon," said Evan Miller of KH management.  
REV's collaboration with KH Management reshaped perceptions of Pickwick Place and proved that the space could be renewed to help drive Five Points South's commercial success further. KH, which also maintains portfolios with other Five Points businesses, has signed 6 leases for Pickwick in the year since the pop-up event. 
Now you can find these businesses at Pickwick Place:  
Many more businesses are choosing to make their home in Five Points South as progress like that in Pickwick continues. From Orchestra Partners and Creature's redevelopment of the former Bailey Brothers space into The Woolworth social club, to the opening of clothing store Alchemy 213 in the former McNolia Cards & Gifts space, Five Points South is becoming more vibrant every day. 
"There is a lot of momentum in the district and it is going through somewhat of a renaissance," said Miller. "I think that Pickwick Place has been an illustrative example of what the entire area is experiencing.
Related News
Filed Under: Front Page, Small Business, Woodlawn

There's a legend working in Woodlawn. Meet Dr. Henry Panion III, world-renowned producer, composer, arranger, conductor, and educator, with his record label and studio right off 55th place. Dr. Panion has traveled all around the globe performing and leading famous orchestras and even touring with Stevie Wonder. But somehow, Birmingham keeps calling him back home. Find out more about how Dr. Panion has made an impact in the Birmingham community.

Filed Under: Birmingham Food & Drink, Downtown Birmingham, Front Page, Small Business, Yaysayers

Birmingham is home to many unique and fun coffee destinations. With over 15 coffee shops in the Birmingham Metro area, we created a coffee trail to help you navigate the best spots in town for a delicious cup of joe. This extensive trail extends across Birmingham and can take several trips to complete it.

Filed Under: Front Page, Small Business, Woodlawn

Have you ever driven past Woodrow Hall on 1st avenue and wondered what it was? Woodrow Hall is an all-inclusive historic banquet hall/wedding venue located in the heart of Woodlawn. Built in 1914, Woodrow has changed ownership multiple times and has been everything from a doctor's office to a hair salon. Now, the event space has been restored to its historic beauty, where it has hosted weddings, baby showers, quinceañeras, and even masquerade balls!