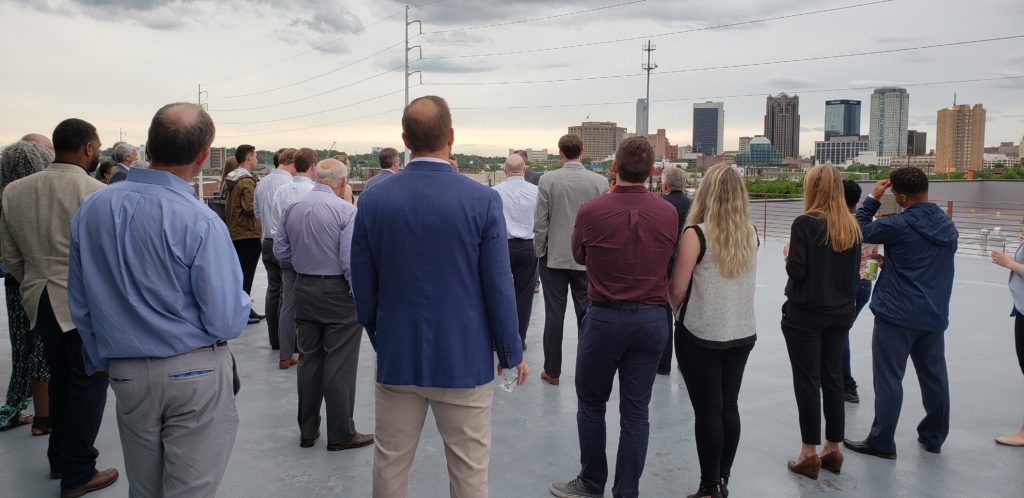 Big things are happening in Birmingham's Parkside neighborhood.
Between the years 2010 and 2018, the area has seen $272 million invested in projects, but that's not the end of the redevelopment story.
Another $374 million and more will be invested this year and next year, bringing with it more than 1,400 residential units and cultural improvements.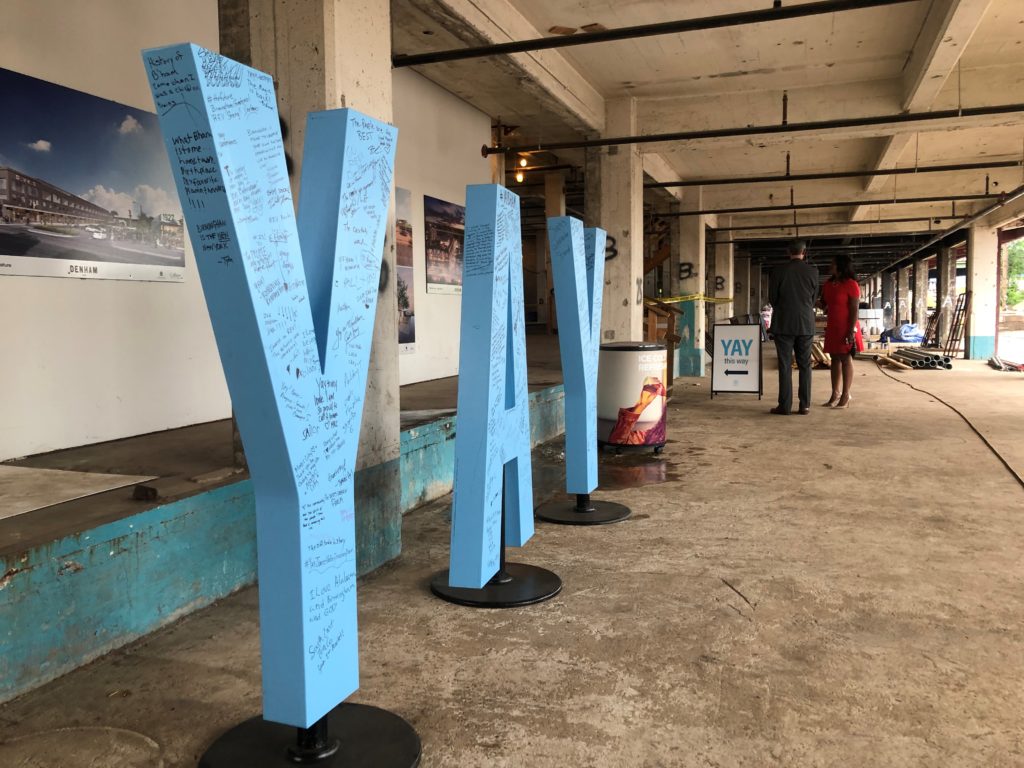 One example of the growth is The Denham Building, which is currently being developed by Third & Urban. REV gave investors, we call them Yaysayers, a sneak peek at the building and insight into where development in Birmingham is headed.
REV Birmingham President & CEO David Fleming said during the event that Birmingham's renaissance began in Parkside, with Railroad Park as the catalyst that led to Regions Field, Rotary Trail and eventually to projects such as The Denham Building.
These projects dovetail nicely into the vision that several Birmingham institutional leaders—REV, the City of Birmingham, Railroad Park, Alabama Power Company, UAB, Children's of Alabama and others–had for the neighborhood:
Parkside is a vibrant, walkable, signature urban neighborhood with a distinctly Birmingham character that supports the surrounding healthcare, educational, and business community with a mix of uses.
May is Historic Preservation Month. REV handed out cards at the event with the hashtag #treasurebham aimed at explaining why preservation holds an important place in today's Birmingham and why buildings like The Denham Building are worth preserving.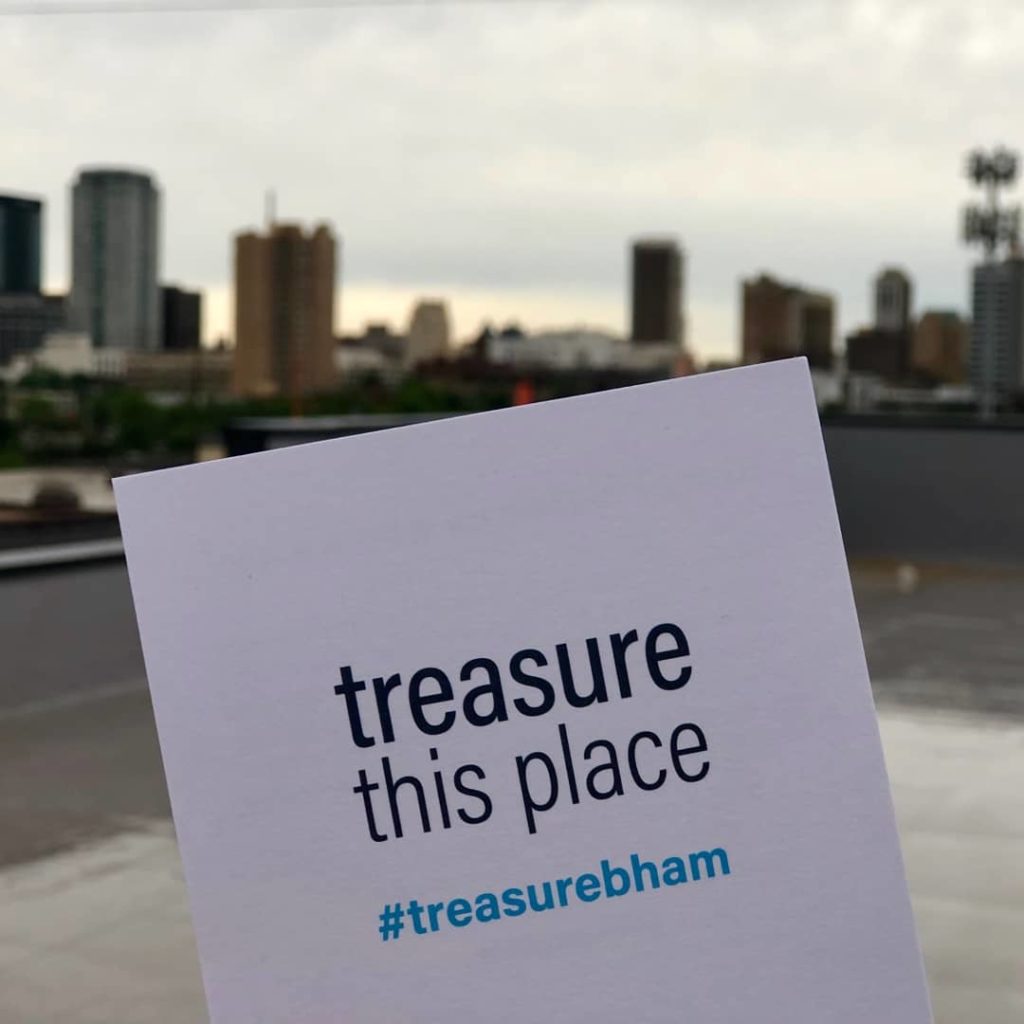 The building was designed in 1927 and was originally given the unofficial name of the Merchants and Manufacturer's Terminal Building, intended to address the needs of a rapidly growing Birmingham.
Not much has changed since then.
This time around, it will house more than 86,000 square feet of office and retail space, 59 residential lofts and a rooftop restaurant.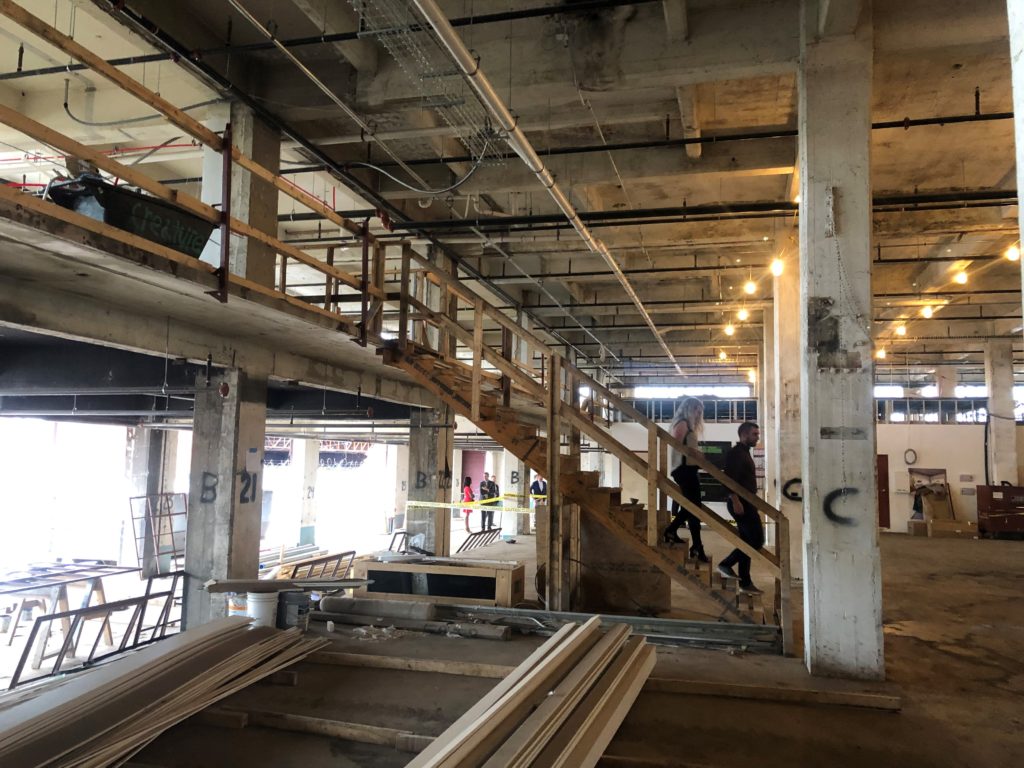 Monday Night Brewing also plans to open a brewpub in Denham, according to Hank Farmer with Third & Urban.
Yaysayers toured the building and were treated to a breathtaking rooftop view of the city's skyline.
Third & Urban and Colliers International opened the building for the evening.
REV partners Tito's Handmade Vodka, Coca Cola Bottling Company United, and Cahaba Brewing provided drinks.  REV clients – Birmingham Candy Company and Naughty but Nice Kettle Corn provided snacks.
Related News
Filed Under: Big Pitch, Front Page, Small Business, Uncategorized

If you've been following REV for a while, you probably remember The Big Pitch Competitions we used to hold back in the day. The Big Pitch presented by PNC was essentially our own little version of Shark Tank. And a lot of your favorite local businesses that participated in this competition now have active retail storefronts that you can go check out. Let's start with some of our finalists that are based in the City of Birmingham and see what they've been up to!

Filed Under: Developer, Downtown Birmingham, Filling Vacant Spaces, Front Page, Potential-Proving, Uncategorized

Have you been to Downtown Birmingham's newest development located on 25th Street? If not, you need to head down there ASAP and check it out! This new single story development is a product of a collaboration between David Baker Architects (DBA) and Locke General Contractors, led by DBA's very own Amanda Loper. It is intended to be a "collaborative commercial space in a catalyst development area of Birmingham." Both DBA and Locke General Contractors will be tenants of the space, along with June Coffee Roasters, Zephyr Barber, and Last Call Baking Cooperative!

Filed Under: Downtown Birmingham, Events, Front Page, Uncategorized

One of Birmingham's many hidden treasures is the music scene downtown. The sheer volume of concert venues we have in downtown Birmingham is something most people aren't even aware of – but it really is remarkable! There is truly something for everyone, whether you're into the smaller, more intimate venues or the large-scale venues for those big name artists. Keep reading to check out some of the cool venues downtown Birmingham has to offer.