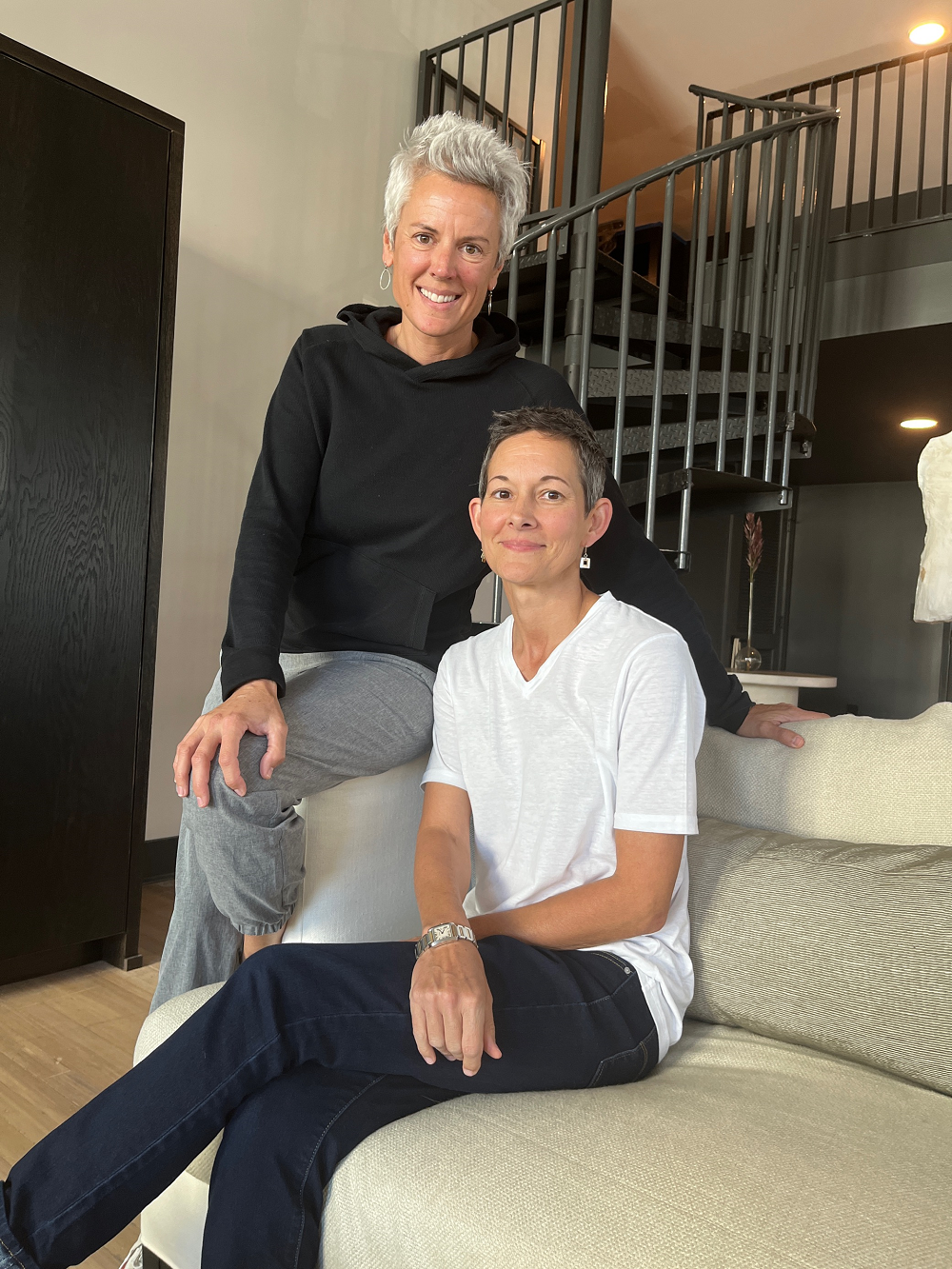 Why Birmingham?
Have you been thinking about moving into downtown Birmingham? Many people are making the switch to the city lifestyle. We are interviewing people from all around the city and learning why they chose to move into the city center of Birmingham.
We had the pleasure of interviewing Andress Blackwell and Melissa Paretti, who have been residents at the New Ideal lofts for almost two years. According to Melissa, "Birmingham is authentic!" They believe that Birmingham offers a better quality of life and long-term retirement planning in terms of affordability and diversity.
"Birmingham is more inviting and embracing than any other city I've lived in," said Andress.
While Andress grew up in Alabama, she spent most of her professional life in New Orleans, Louisiana. Melissa spent over ten years in Austin, Texas, yet both chose to downsize and move to Birmingham. What initially brought them into the city was family. Over time they started to spend more time downtown, attending minor league sports and theater shows, and having a wide range of food options outside their front door made choosing Birmingham home all that easier.
"It felt like a gain in our life in terms of quality of life, and the trade-off in cost of living is amazing," Andress stated.
These seasoned city slickers know what they want, and walkability is a must! Most of the events they attend are just a few blocks away. From breweries to farmers' markets, they can live well-balanced lives without getting into a car. They have only put 8,000 miles in their car in the past year.
What they really like about living in Birmingham, though, is the geographic location. Birmingham is central to everything and a short drive away for weekend trips. Nashville, the Carolinas, and Atlanta are just a couple of hours away; it's neither landlocked nor far away from the mountains.
"The location has proved to be a much sweeter spot than we originally recognized," said Andress.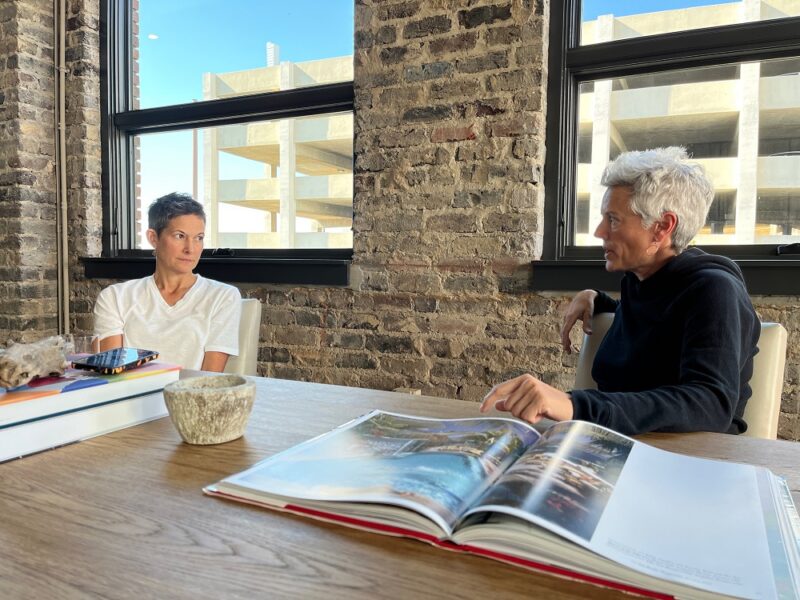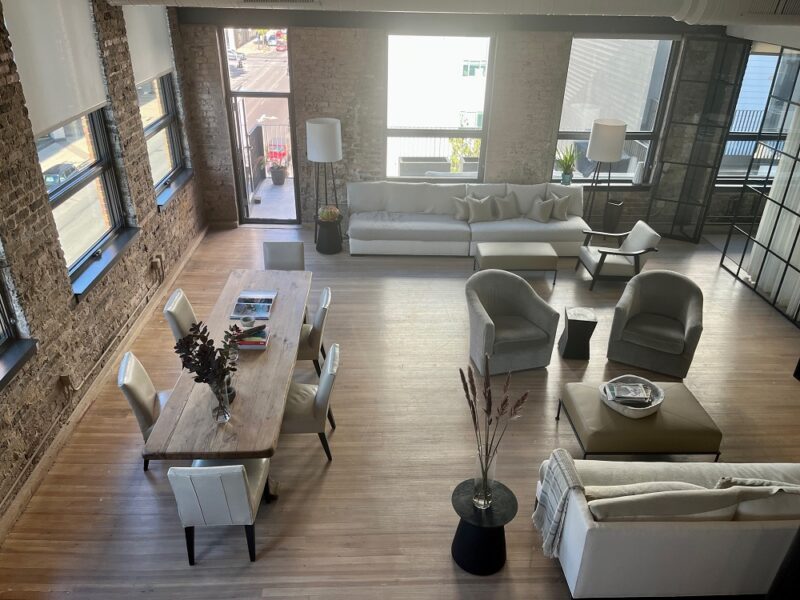 Some of Andress and Melissa's favorite things to do in Birmingham include catching a game at Barons, attending local festivals at Railroad park, and grabbing dinner at Helen.
"Birmingham is on the cusp of really figuring out what it wants to be. We saw an opportunity to contribute more, and as such, Birmingham would get a lot from us, and we would get a lot from Birmingham."
In 6 to 8 months of living here, they made more friends in downtown Birmingham than they did the entire time in New Orleans. Birmingham is more inclusive across demographics, including age and race. The southern hospitality is unmatched, and with a wealth of things to do, places to see, and rich history, Birmingham can't be beaten.
Related News
Filed Under: Front Page, Small Business, Woodlawn

There's a legend working in Woodlawn. Meet Dr. Henry Panion III, world-renowned producer, composer, arranger, conductor, and educator, with his record label and studio right off 55th place. Dr. Panion has traveled all around the globe performing and leading famous orchestras and even touring with Stevie Wonder. But somehow, Birmingham keeps calling him back home. Find out more about how Dr. Panion has made an impact in the Birmingham community.

Filed Under: Birmingham Food & Drink, Downtown Birmingham, Front Page, Small Business, Yaysayers

Birmingham is home to many unique and fun coffee destinations. With over 15 coffee shops in the Birmingham Metro area, we created a coffee trail to help you navigate the best spots in town for a delicious cup of joe. This extensive trail extends across Birmingham and can take several trips to complete it.

Filed Under: Downtown Birmingham, Events, Front Page, Yaysayers

Did you know Birmingham is home to 5 pro sports teams? Within the past 10 years, the Magic City has welcomed a professional basketball, soccer, baseball, football, and even a hockey team! With Legion Soccer Club, USFL Stallions, and Minor League Barons seasons about to begin, here's what you need to know for the best season of pro-sports yet!