We have exciting news! REV Birmingham is planning a month-long retail pop-up featuring 12 Woodlawn Street Market vendors in a downtown Woodlawn space. Woodlawn Marketplace will sell local coffee, fresh juice, from-scratch snacks, handmade gifts, home goods and more ⁠for a limited time in SocialVenture's storefront on 1st Avenue South. The marketplace will be open on Thursdays through Sundays from September 9 through October 3, with special programming like yoga and meet-the-maker events sprinkled in. The best part is that it is a predominantly woman-led pop up – we love seeing some leading ladies!
"The chasm between events/online selling and opening a brick & mortar store can be overwhelming for of our Woodlawn Street Market vendors," said market coordinator Bekah Fox. "It is exciting to offer an approachable short-term opportunity for them to explore growing their business in a lower-risk environment. This is also an opportunity for us to bring additional life to one of our vacant storefronts in Woodlawn. We hope people from our community and beyond will meet us at the marketplace!" 
The market will take place from September 9th through October 3rd. Come check it out from 8 a.m. – 6 p.m. Thursday through Saturday and 8 a.m. – 2 p.m. on Sunday (plus a yoga session from 2:30 – 3:30 p.m.)! It will be held at  SocialVenture, 5529 1st Avenue South, Birmingham, AL (retail entrance on 1st Avenue South).
Now, lets make some introductions! Meet the vendors who are taking the step from street market to (temporary) storefront.
Looking for more information about Woodlawn Street Market? The next market event is coming up on October 16th!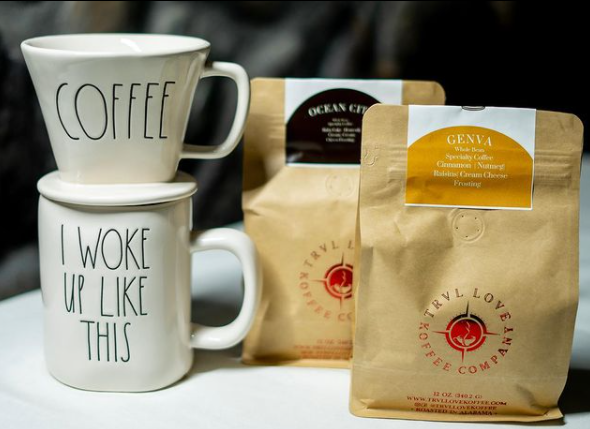 Trvl Love Koffee
Trvl Love Koffee is a boutique online Koffee retail roaster owned by Anita Craig and Chauncey Moore. Trvl Love offers properly sourced and roasted koffee full of flavors that are naturally sweet, chocolatey, floral, citrusy, and fruity. They will operate as a coffee shop from 8 a.m. to noon each day and will have grab-and-go options the entirety of store hours.
Check out their social pages: @trvllovekoffee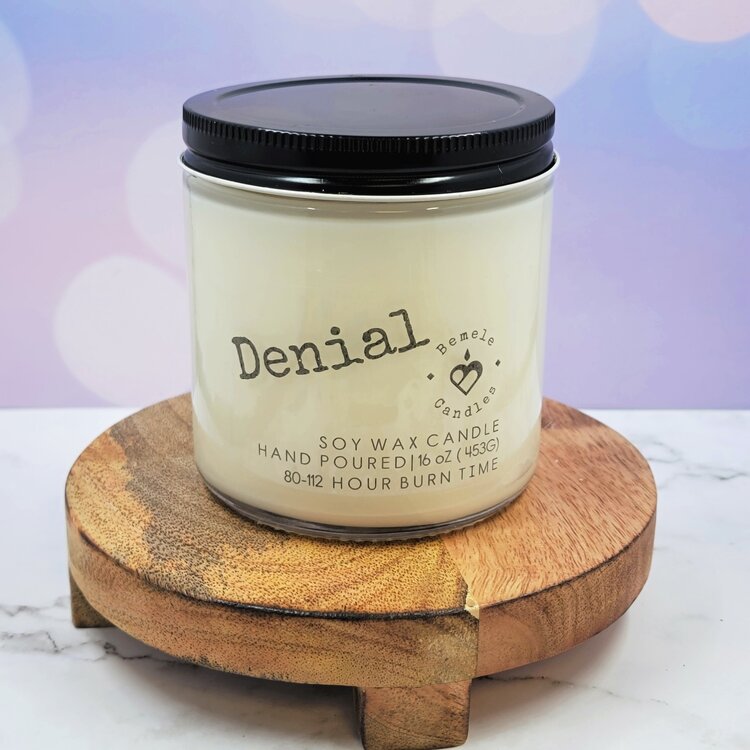 Bemele Candles
Bemele Candles is owned and operated by Melissa Gay & Lee Peoples since 2015. Each scent is hand-poured in small batches using soy wax, quality fragrances, and reuseable/reclaimed vessels. Find your favorite scent and fill your home with Bemele light & love! 
Check out their social pages: @bemelecandles 
Change of Plans
Change of Plans is a juice and treats line designed to help you lose weight, feel good and fuel your body with powerful nutrition. Health Coach Chanice Nykole provides a variety of healthy treats, nutrition guides and an entire line of organic juices that will wow your taste buds!  Change your plans, change your life. 
Check out their social pages: @changeoplanshealth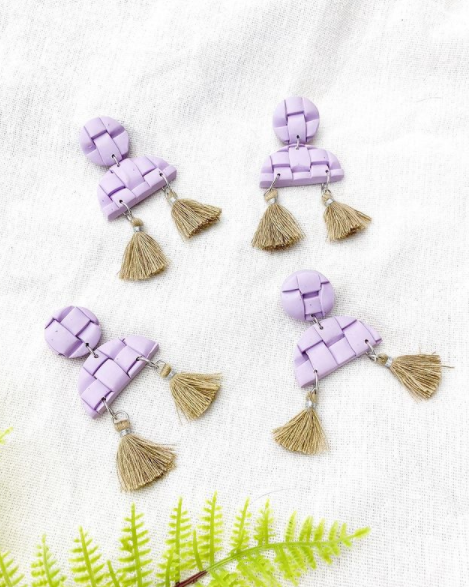 Marsuko Jewlery
Marsuko Jewelry is created by owner Angela Santiago in the heart of Woodlawn. Her eclectic earring line features jewelry for all. Handmade from polymer clay, Marsuko jewelry is fun, lightweight and sure to fit your fashion!
Check out their social pages: @shopmarsuko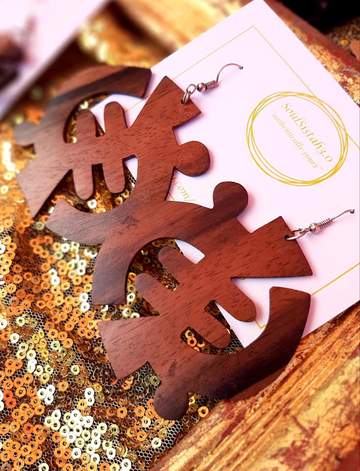 SoulSistah3.0 LLC
SoulSistah3.0 LLC offers hand painted, custom designed, wood burn earrings and pins from the creative mind of Tamica Banks. She also creates natural skin care products including aloe vera shea butter and aloe vera oil. 
Check out their social pages: @soulsistah3.0_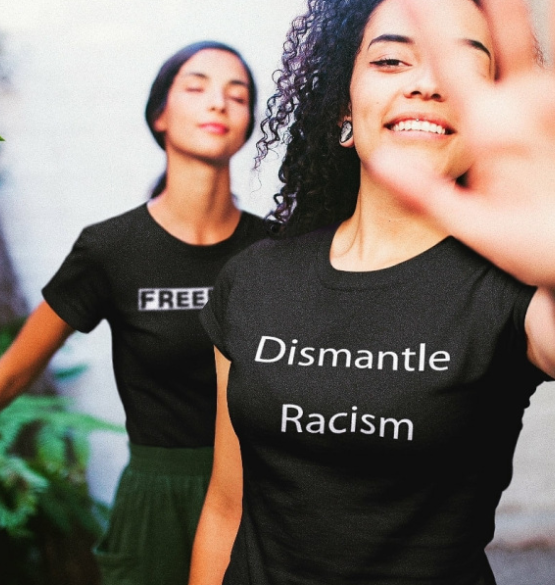 Element and Vibe
Element and Vibe is more than a t-shirt company (owned by Aisha Taylor); it's a moving force empowering people and awakening the world one garment at a time. 
Check out their social pages: @elementandvibe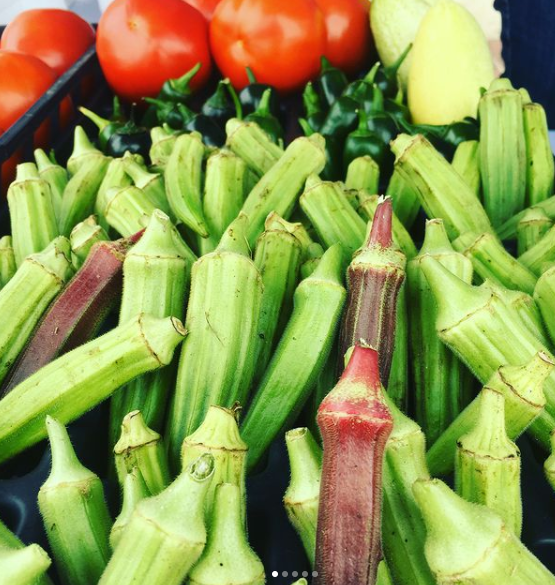 Mattie's Garden
Mattie's Garden is an urban farm in Birmingham, run by Jacqueline Jackson, growing organic herbs & veggies and working to promote the benefits of eating healthy foods!
Check out their social pages: @mattiesgarden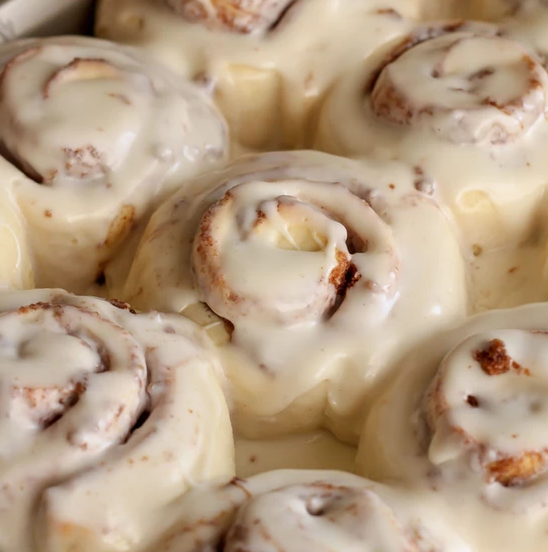 Magic City Baking Company
Magic City Baking Company is a small batch bakery owned by April Sibley providing handcrafted goods, mixing nostalgia and quality, for a unique and satisfying experience.
Check out their social pages: @magiccitybakingcompany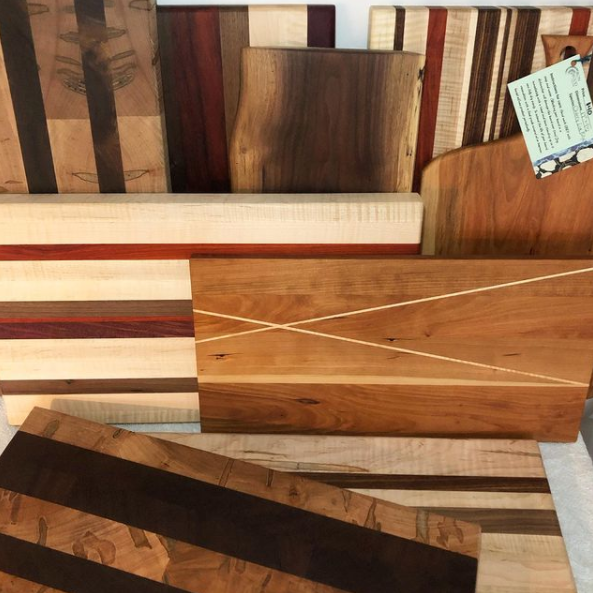 KJM Woodworks
KJM Woodworks offers custom cutting boards, charcuterie boards, wooden boxes & more created by woodworker Kim Mast.  
Check out their social pages: @kjmwoodworks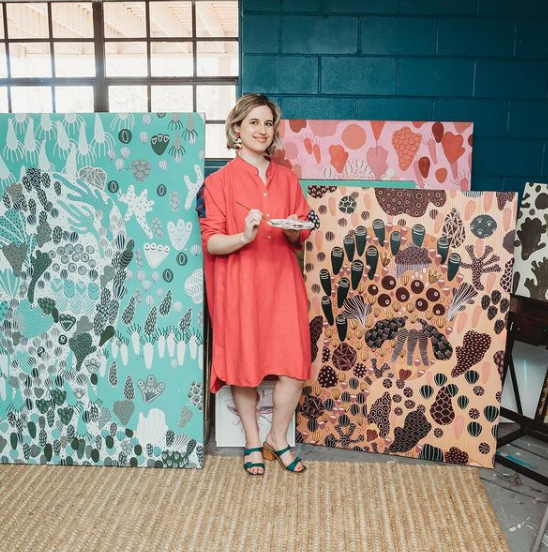 Chloe York Fine Art
Chloe York Fine Art creates vibrant, colorful art and home goods to inspire happiness. 
Check out their social pages: @chloe.york.art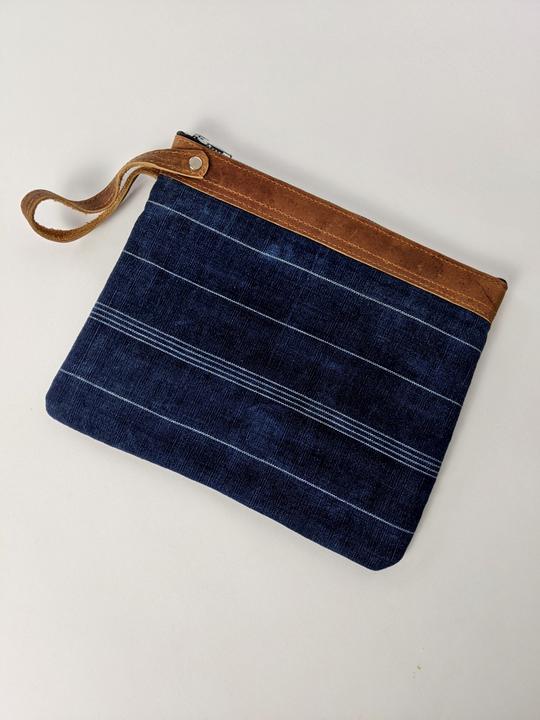 Sandalwood Fabrics
Sandalwood Fabrics curates handcrafted, ethical dressmaking fabrics from around the world. Owner Charlotte Rand offers handsewn goods, sew kits, sewing lessons & custom clothing!
Check out their social pages: @sandalwood_fabrics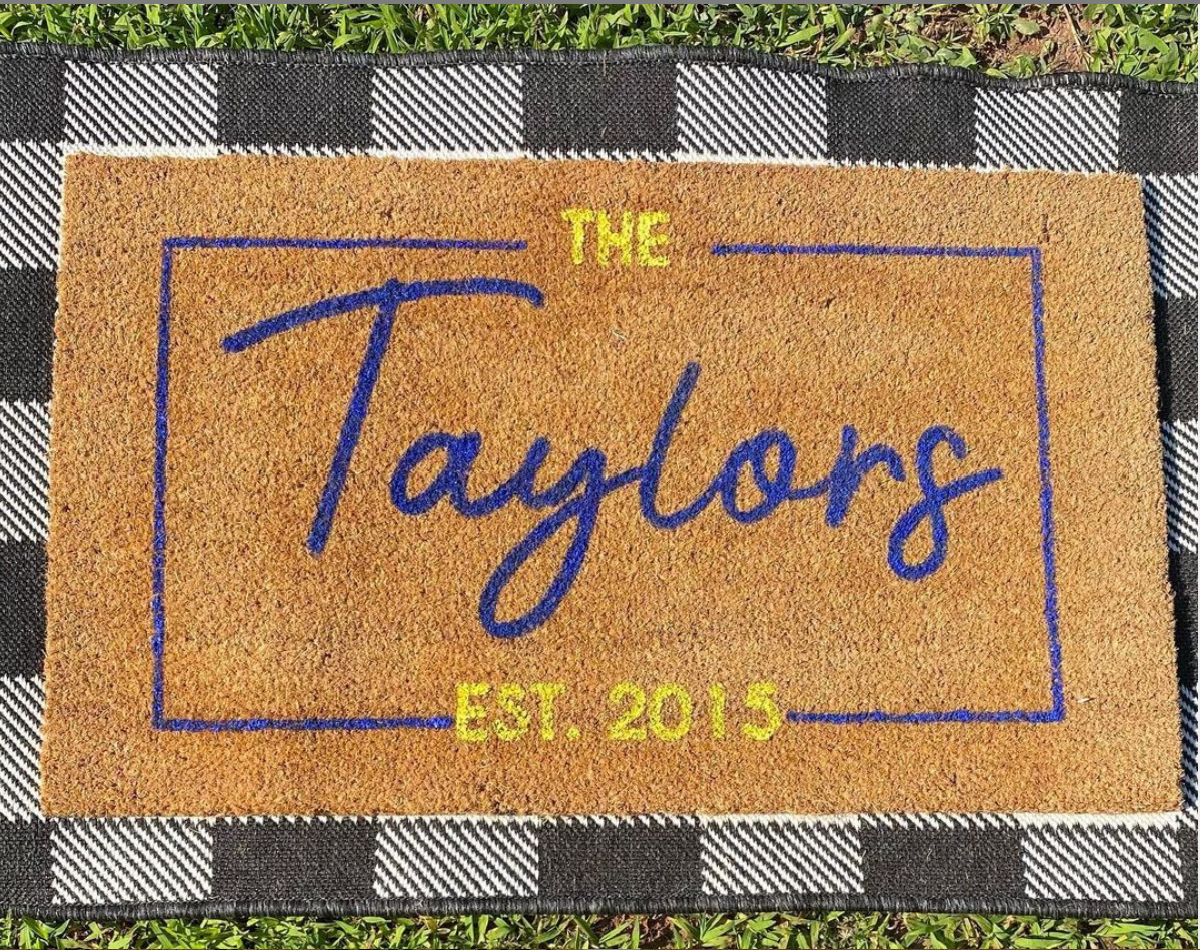 SASC Custom Designs
SASC Custom Designs (pronounced "sassy") provides a variety of custom items and graphic designs, including doormats! All doormats are hand-painted by owner Shareta Collins with the help of family and friends. From catchy phrases to family names or business logos, they create durable, custom doormats for everyone! 
Check out their social pages:@sasccustomdesigns 
And meet the yoga instructor who will host a class each Sunday from 2:30 to 3:30 for all skill levels! Payment is not required to take the classes, but donations are welcome.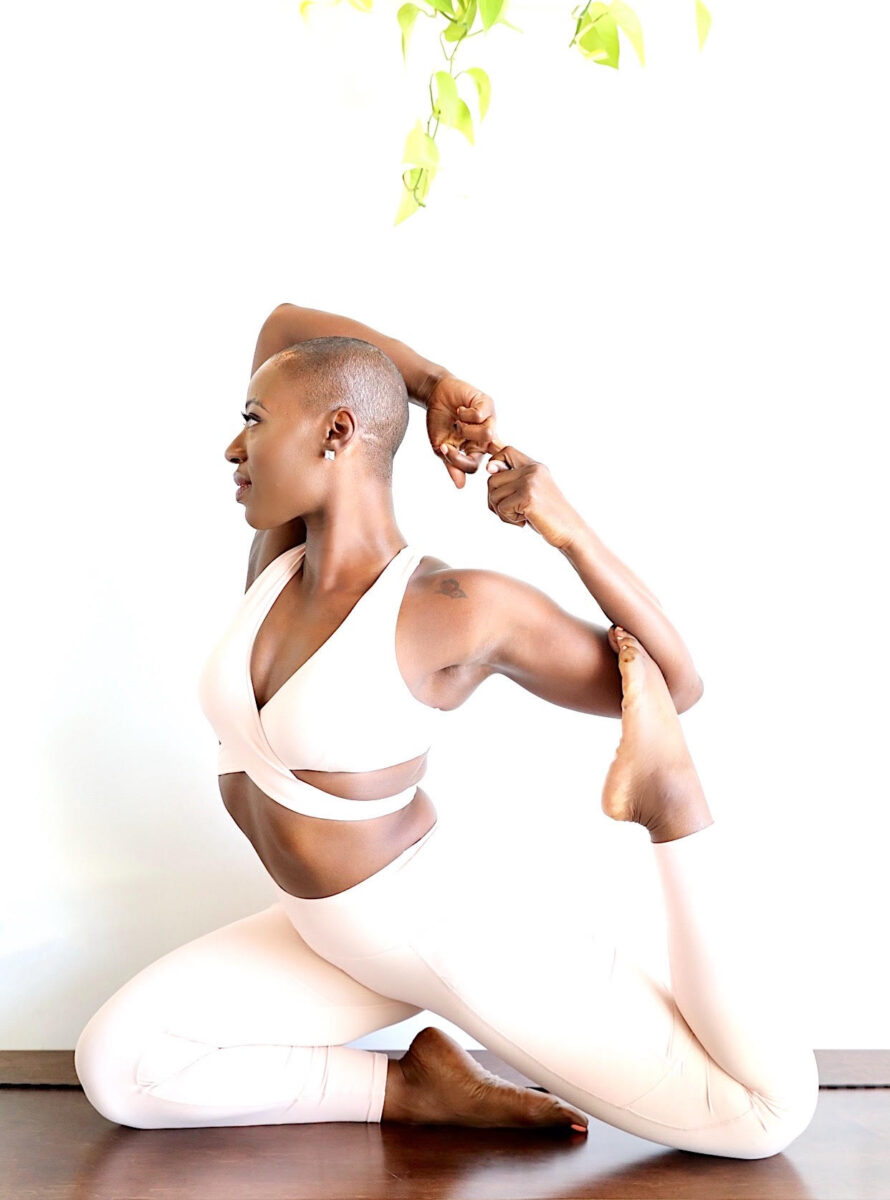 Sacred Body Fitness
Sacred Body Fitness, opening soon in its own Woodlawn space, is an inspiring new concept from Jamella Stroud, a yoga & fitness instructor whose passion is to help folks transform their minds and bodies. 
Check out their social pages: @sacredbodyfit 
A product of the partnership between REV Birmingham and Woodlawn Business Association, Woodlawn Street Market has been a platform for local entrepreneurs since 2014 to launch their businesses and interact with customers while also adding to the vibrancy of downtown Woodlawn. The market happens in person five times a year, and the virtual marketplace is always open with opportunities to support Birmingham makers. REV's Street Market to Storefront coaching program helps vendors who are ready to grow beyond the market map out their growth strategies. This month-long Woodlawn Marketplace pop-up is the latest addition to REV's market-centric programming for entrepreneurs, serving as a platform for multiple Woodlawn Street Market vendors who are ready for that next step.  
Follow Woodlawn Street Market on Facebook and Instagram for updates on the pop-up, vendors and programming, as well as upcoming street markets. See more information about the market at woodlawnstreetmarket.com. Questions? Contact Rebekah Fox at woodlawnstreetmarket@gmail.com. See you there!
Related News
Filed Under: Filling Vacant Spaces, Front Page, Get Involved, Small Business

In less than a year after arriving in the United States, the Vyshyvanyuk family, who recently fled from Ukraine, is now launching NiEl' Bridal Atelier, a custom wedding dress and alterations business in Forest Park. Olena and Mykola Vyshyvanyuk, along with their three children – Viktoriia Vyshyvanyuk, Eva Vyshyvanyuk, and Loanna Vyshyvanyuk – made the courageous decision to leave Ukraine on November 7, 2022. This family's inspiring story serves as a testament to the boundless opportunities that small businesses can achieve in Birmingham.

Filed Under: Business-Proving, Downtown Birmingham, Filling Vacant Spaces, Front Page, Small Business

Are you a startup looking for a foot in the door? Did you know we have an accelerator program that helps founders begin their entrepreneurial journey right here in the Switch district? TechStars is a dynamic three-month program that empowers entrepreneurs in their quest to discover product-market fit, gain traction, and access both capital and global mentorship. Operating in more than 30 cities worldwide, Techstars added Birmingham as a host for their energy-focused cohort.