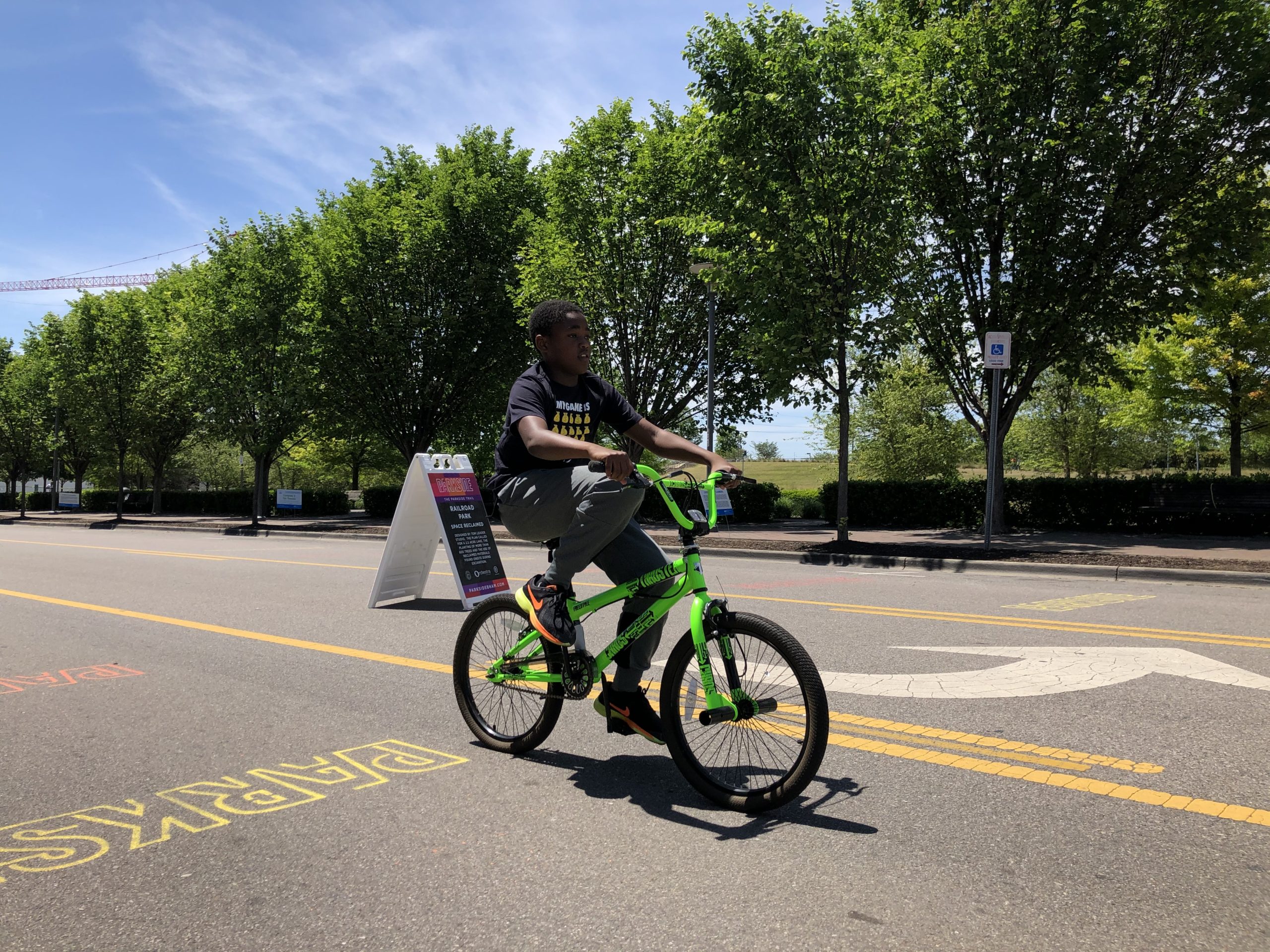 By: Merrick Bonner
REV Director of Investor Relations
Many of us spent last Thursday pondering the things that we are thankful for, even in the midst of a year that has made being grateful challenging at times. Personally, I'm grateful for the decision I made to make Birmingham my home. This November, I celebrated two years with REV, which also means I've lived in Birmingham for two years.
I grew up in Atlanta, while my husband grew up here, and we spent years driving to Birmingham for holidays and birthday parties and just to hang out. We both fell in love with this city, which looks so different now than it did during his childhood, and decided to move here and make Birmingham our home. I am grateful every day that we made that choice.  
I love Birmingham. I love the beautiful old buildings, the delicious food and drinks, the quirky local businesses. I love walking my dog through Railroad Park, Red Mountain Park, Ruffner Mountain. I love Birmingham sunsets. Most of all, I love the people here, who have welcomed me enthusiastically to this city.  
As Giving Thanks turns to Giving Tuesday, I hope you'll join me in turning gratitude into action. 
Are you grateful for Birmingham? For the small businesses that make our city unique? For historic buildings being brought back to life? For the rainbow tunnels? For Woodlawn Street Market? For that feeling, you get when you walk to lunch downtown and the streets are buzzing with activity? For the joy of discovering a new favorite restaurant or shop? For how far our city has come and the potential we have going forward?
If so, I hope you'll make a contribution to REV.    
If you already give to REV, thank you! You make Birmingham more vibrant! If you're considering a gift for the first time, please know that every gift, large or small, matters to us.
The REV Birmingham team has been extremely busy this year responding to COVID-19. We've created outdoor spaces for social distancing, assisted more than 1,000 small business owners, and advocated for new permits and policies for outdoor shopping and curbside pickup.
And that's on top of the work we already had on the docket for this year, like 20th Street improvements, partnering with Urban Impact on the Northwest Downtown Plan, and laying the groundwork for some really exciting future projects. We're tired! But we also know our work is critical to ensuring our small businesses and our city come out strong on the other side of this pandemic. We love this city, and we're not about to let up now.   
If you already give to REV, thank you! You make Birmingham more vibrant! If you're considering a gift for the first time, please know that every gift, large or small, matters to us. Not only will you bring smiles to our team, but you'll also be supporting free business consulting for small business owners, impactful projects like new landscaping on 20th Street North, and thousands of hours of work to fill vacant buildings and storefronts with businesses that create jobs and bring vibrancy. 
This Giving Tuesday, Birmingham needs you. Make a donation to support REV's vibrancy-creating work in the city you and I call home! 
Related News
Filed Under: Front Page, Get Involved, Historic Preservation, Residential

President and CEO of REV Birmingham David Fleming writes about the importance of historic preservation and highlights the advocacy efforts that saved the French Quarter in New Orleans and the Forest Park neighborhood in Birmingham. The article concludes with a call to action, urging for new leaders and the implementation of various strategies to protect and celebrate Birmingham's historic buildings and places.

Filed Under: Filling Vacant Spaces, Front Page, Small Business, Woodlawn, Yaysayers

Lights, Camera, Action! The rebirth of the Woodlawn Theater is happening this weekend in the heart of Woodlawn. The theater is opening its doors to the public with two extraordinary opening events that are FREE to the public. The 1400 square foot venue has a wide range of amenities and even has a full-service bar. Because of the Mason Music Foundation, this venue is filling a much needed resource for local musicians to perform. Keep reading to discover how the theater came back to life and its impact on the community.

Filed Under: Downtown Birmingham, Events, Front Page, Yaysayers

Brian Allen, a talented cornerback, has made the remarkable transition from a small town in Texas to the vibrant city of Birmingham. Choosing Birmingham for his football career for two consecutive seasons, Brian's unwavering dedication and exceptional skills have made him a standout figure in the world of football. To dive deeper into Brian's journey and discover his genuine appreciation for the city, watch this video with the link below!